Third Man Records announces online auction for charity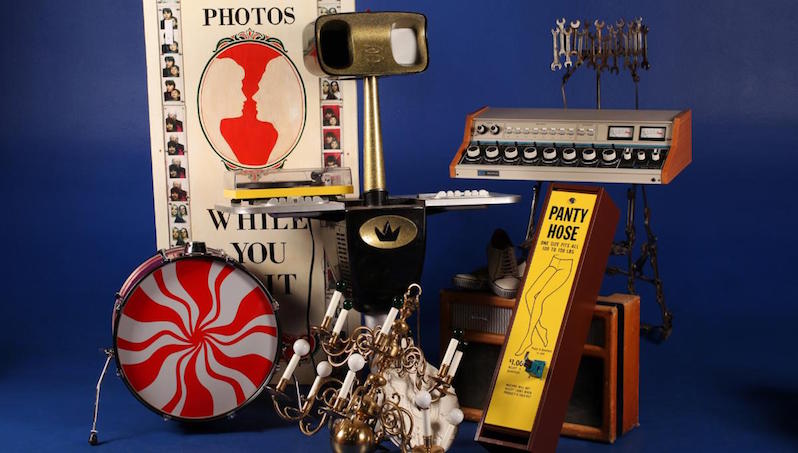 Third Man Records has announced an online auction of gear, props and other miscellaneous items to raise money for charity. The auction begins on August 26 at 9 a.m. central time, but you can take a look at everything up for bids a week in advance. Some of the items include guitars from Jack White, a guitar from Wanda Jackson, a door used in a Dead Weather video, Paul Frank bicycles, stage lights, "possibly the greatest chandelier ever," amplifiers, a DJ rig, a "crappy green chair," amps, road cases, bowling alley tables and a vintage pantyhose dispenser, for some reason. Some of the items are in the photo above.
A portion of proceeds from the auction will be divided between the John Peel Archive, Gideon's Army and the Detroit Phoenix Center.
Take a look at all the items being auctioned off here.