Lightning Bolt : Fantasy Empire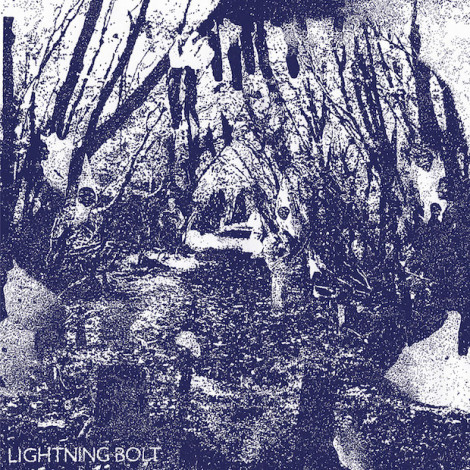 In the 2002 documentary The Power of Salad and Milkshakes, drummer Brian Chippendale quips that Lightning Bolt might as well be the "classic rock" band of the Providence, Rhode Island noise rock scene. And while that statement — juxtaposed against footage of Chippendale back-flipping into his drum throne as bassist Brian Gibson starts the engines to one of the band's brutally intense signature live shows — carries a level of intended irony, it also makes quite a bit of sense. Compared to the more avant garde career of say, Black Dice, the Brians have always followed a predictable, if unconventional path. Gibson squeezes out more noise than you thought a bass guitar was capable of, while Chippendale's drums fill in every nook and cranny with sporadic-yet-intricate fills. Any void left is filled in by Chippendale's often mumbled, indiscernible vocals. Lightning Bolt craft these complicated, brutal compositions with live shows in mind and, when they do record, it's simply by setting up mics and mixers in their practice space. Yet on Fantasy Empire they've made their most experimental move yet: Recording the album in a proper studio.
After a few attempts via their usual recording setup, the Brians were dissatisfied with how similar the cuts sounded to 2009's Earthly Delights. So, in search of a new method to invigorate their writing and playing, Lightning Bolt headed into Pawtucket's Machines With Magnets studio to record under some unusual circumstances. (Chippendale had never played drums with headphones on, which is almost unheard of in a band with two decades under their belt.) But the resulting nine tracks did not necessarily adhere to their more orthodox environment. In many ways, getting a clearer view into the band's sound only further exposes how grimy and battle worn the live product is. The clearer sound quality might very well make Fantasy Empire the Brians' most accessible record, but it also allowed them a chance to craft some of the hardest-hitting noise-rock jams they've compiled to date.
Since their inception, Lightning Bolt have often displayed an interest in merging the chaos and intricacy of an act like Boredoms with the bold, dark riffs of Black Sabbath. Fantasy Empire is the logical conclusion of that love affair with metal, boasting some of the heaviest and most melodic moments of the duo's career. From the throbbing melody on "The Metal East" to the daunting growth of epic, slow-brewing closer "Snow White (& The 7 Dwarves Fans)", the Brians have made small tweaks to their sound that simultaneously raise their menace factor and head-bang compatibility. Gibson's playing is both rougher and more blatantly melodic, a fact showcased particularly well on the doom-influenced progression of "Over the River and Through the Woods" or the comparably hard-rock bursts on "Dream Genie." Chippendale, whose all-appendage drumming assault is as frantic as ever, contributes to this aesthetic via smooth, captivating (though still mostly indiscernible) vocal lines, especially on tracks like "Horsepower" or "Runaway Train." The overall result is still undeniably the same as on previous Lightning Bolt releases, but trades in a little bit of the weirdness for a stronger punch to the gut.
That's not to say there isn't plenty of oddball eccentricity to go around. The gritty syncopation and swirling melody of "King on My World" is pleasurably disorienting, while the oddly danceable "Mythmaster" explodes into a chaotic feeding frenzy that gives the band's most avant garde moments a run for their money. Swirl all these individual components together, and you wind up with one of Lightning Bolt's most impressive releases to date. It's a major win for long-time fans, and a good entryway for newcomers who might have been turned off by the band's lo-fidelity past. Will Lightning Bolt ever truly be remembered as the noise scene's classic rock band? Probably not, but Fantasy Empire could be the closest they'll come.
Similar Albums:


Lightning Bolt – Earthly Delights


Parts & Labor – Mapmaker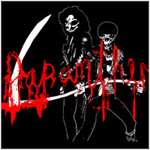 Japanther – Yr Living Grave