Hot Chip : Why Make Sense?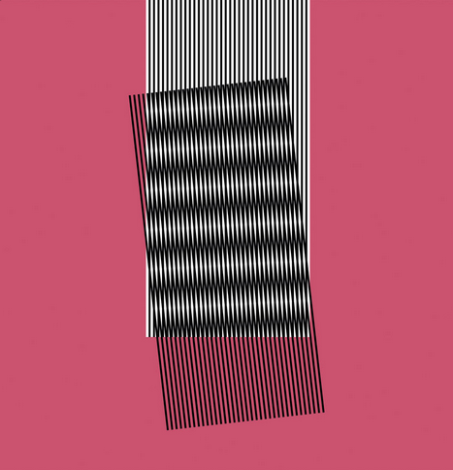 So word came out from Brandon Flowers this week that he considers his band The Killers the best band of the last 15 years. Some memorable singles, clustered on one or two albums? Sure. Best Temporary Thing Ever? Ehhhh, not so much. If everyone had a gun to their heads the first nomination for that title has to be LCD Soundsystem, right? Ah well, I suppose that's a debate for another day; given some time to at least have an internal discussion about the topic, however, I'm sure I and a few others might have to put Hot Chip in contention as well.
That London quintet reside in the same dance-rock universe James Murphy & Co. inhabited. The bands toured and played festivals together. Multi-instrumentalist Al Doyle was fortunate enough to have rocked both outfits, a regular Hot Chipper who got a whole bunch of screen time during LCD's Shut Up and Play the Hits denouement at Madison Square Garden. And to whatever end, Hot Chip actually started before them, outlasted them, and with new album Why Make Sense? double up their friends' studio output, 6-3.
With the exception of their 2004 debut Coming on Strong—a largely slow, torturous affair—I've believed that Hot Chip can do no wrong. Why Make Sense? is yet another album chock full of entertaining kitchen-sink neo-disco, the lyrics blurring lines between emotional mantras and hipster nonsense, with two or three slower tracks as balance/ballast. The big problem is that phrase "yet another": Here we're watching/hearing the band fall into the trap of believing their own mythology, making music in a fashion perilously close to lazy.
Alexis Taylor's tenor shivers and Joe Goddard's baritone floats as they've always done. They take their own star turns, of course, but weave the most interesting patterns on tracks like "Love is the Future," Taylor's thoughtful songwriting ("We've been staying up all night / Been just deleting the days") bumping up against Goddard's harmonies and maybe-sampled chants ("Connection, correction"). Frankly, Hot Chip's imagery and metaphor continue to comprise some of electronica's smartest moments, whether using "White Wine and Fried Chicken" as the menu for a moment of friendly refuge or putting Nike's reflective Huarache Lights sneakers on club dancers' feet as a symbol of music's ongoing human/technology conflict.
Rounded out by Owen Clarke and Felix Martin, Hot Chip also turn out more quality scroller video-game soundtracks ("Cry for You") and Balearic percolation ("Need You Now"). And if by now you're getting the idea that this is becoming a bit formulaic—in the absolute literal sense that there may now be a formula to a Hot Chip album—then congratulations, I think. Why Make Sense? has a backward-looking sameness not heard to this point in their catalog. In title and sound, for example, "So Much Further to Go" clearly feels like a companion piece to "Look at Where We Are" from 2012's In Our Heads. "Started Right" suggests their contemporaries in Hercules and Love Affair, and even features a spelling lesson that recalls Hot Chip's first big hit "Over and Over."
This is the band's shortest album in both length and tracklist, and as a follow-up to last year's Dark and Stormy EP there's this sudden impression that they're releasing mere stopgap music over and over (and over and over). Even more maddening is evidence of chances not taken and potential not realized: rap and diva spots pop up in the first two tracks and then nowhere else, while "Dark Night" is a 1980s masterwork in hiding, equal parts Wang Chung and Roxy Music. Why Make Sense? is indeed a release that won't make sense to Hot Chip fans, with the things they've long loved about the band coming around to frustrate them.
Similar Albums:

Hercules and Love Affair – Hercules and Love Affair


Underworld – Dubnobasswithmyheadman


LCD Soundsystem – This is Happening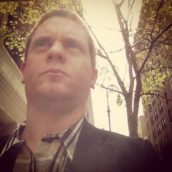 Adam Blyweiss
Adam Blyweiss is associate editor of Treble. A graphic designer and design teacher by trade, Adam has written about music since his 1990s college days and been published at MXDWN and e|i magazine. Based in Philadelphia, Adam has also DJ'd for terrestrial and streaming radio from WXPN and WKDU.