Treble Roundtable: Make your own genre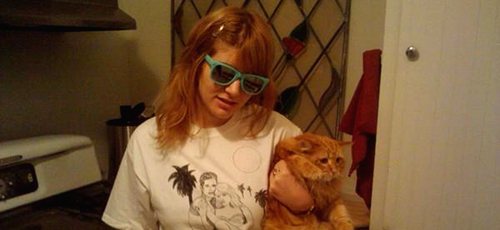 Welcome back to the roundtable, in which Treble's writers engage in a casual discussion on music, pop culture and our relation to both. Got a question for us? Feel free to send it over to [email protected] with the subject "Roundtable topic."
This week's topic: Sometimes you find that you listen to music from artists that all share something in common, but that might not necessarily be a genre. Or maybe there's a stylistic thread that runs through the music they make, but there just isn't a widely recognized name for it. Which brings us to the question—What's your favorite style/genre/category of music that doesn't have a name?
Virginia Croft: Trends come and go in the far-out land of surf-rock, with the beachy waves rolling in and out new themes. In recent years, it has become clear that an endless collection of bands have cozied up to their cats… and dogs. Under-dawg rock is purring up the angsty likes of Cherry Glazerr ("Glenn the Dawg"), Best Coast ("Goodbye") and Frankie Cosmos ("Sad 2"). The latter even featured the angelic canine Leonie on the cover of Zentropy. Crooning about their doggies and kitties leaves the listener wondering how the mentioned have yet to sample their pet's purrs, meows, barks or yelps.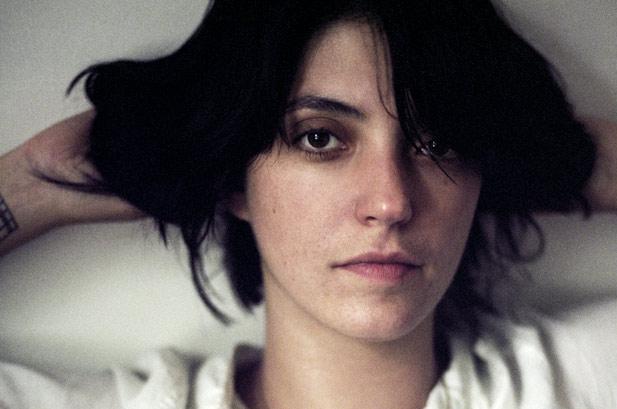 Liam Green: Over the past few years I've become enamored of what a friend of mine and I call "sad lady-core." The grand dames of this style are Fiona Apple, PJ Harvey and Kate Bush, and right now my favorite practitioner of it is Sharon Van Etten, whose new EP I'm frantically anticipating. As you might expect, sad ladycore involves a woman with a bleak lyrical disposition and typically minor-key sound. The songs could be breakup anthems or impressionistic sketches of sadness or full-blown stories of breakdowns – the mood is the uniting aesthetic. Some sad ladycore albums are devastating oceans of catharsis like Van Etten's Are We There or Fiona's Idler Wheel. Other examples are the subtle crumbling poetry of Waxahatchee and the funereal self-destruction of the last two Lykke Li albums (especially the pitch-black I Never Learn). And if you're thinking sad ladycore requires the trappings of rock, think again; Goddess by Banks and fka twigs' LP1 totally scratch this itch. For something brand new in this category, try the latest Torres record, Sprinter, which on numerous occasions gets raw enough to be mad ladycore.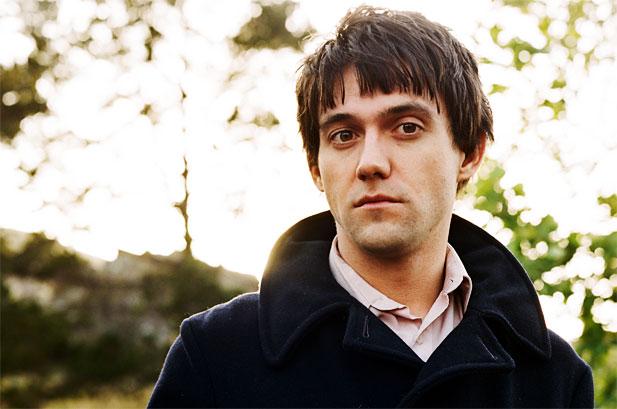 A.T. Bossenger: Mumblecore is already thing. Put simply, it's a genre of naturally produced, often improvised film production, popularized in the early-to-mid '00s. But, to me, it always sounded more like a music genre. But if we were gonna make that transition, who would belong? Ideal candidates would be the work of Conor Oberst, Bob Dylan, Kurt Cobain or any other artist whose vocals are notably difficult to understand. But we could take it a step further and include Mark Kozelek, whose vocals are rather discernible but tend to ramble on to an extent that wouldn't be fit in polite company. With names that big, sounds like mumblecore (the music genre) already has a pretty extensive following! We'll hold off on writing the Beginner's Guide, though—we still haven't quite mastered the journalistic art of mumbling in text form.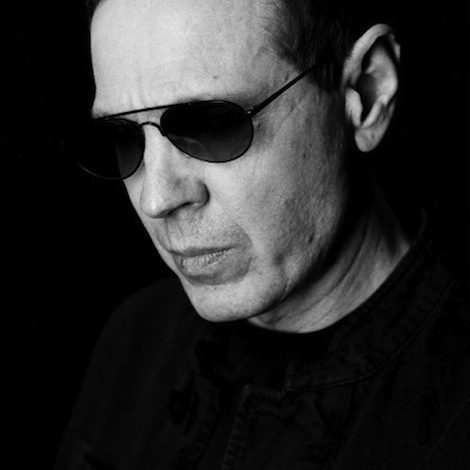 Jeff Terich: Anyone who has spent a considerable amount of time reading my writing on this site and getting a handle on my favorite genres should know by now that I like creepy music. But there are a lot of genres that have names that certainly sound like they'd fit the bill: Horrorcore and witch-house, for instance. But horrorcore is cartoonishly violent rap music, and witch-house is just chillwave with a sizzurp high. No, I mean actually scary music. Throbbing Gristle's "Hamburger Lady," Scott Walker's The Drift, Pharmakon's Bestial Burden, and any of Nick Cave and the Bad Seeds' most seething, unhinged moments. These records don't all sound alike—not that much, anyway—but they all contain that unsettling, "things are about to get bleak" feeling that few artists are able to pull off without sounding either gimmicky or non-musical. I call it Fear Wave, and it consumes the bulk of my autumn mixtapes. In fact, two years ago I made a lengthy Halloween playlist and shared it with all of my friends, only to to have one of them wonder if I was doing OK. I was, in fact—musical terror, for me, is pretty damn fun. It's not for everyone, though: May cause nightmares, or zombie dancing.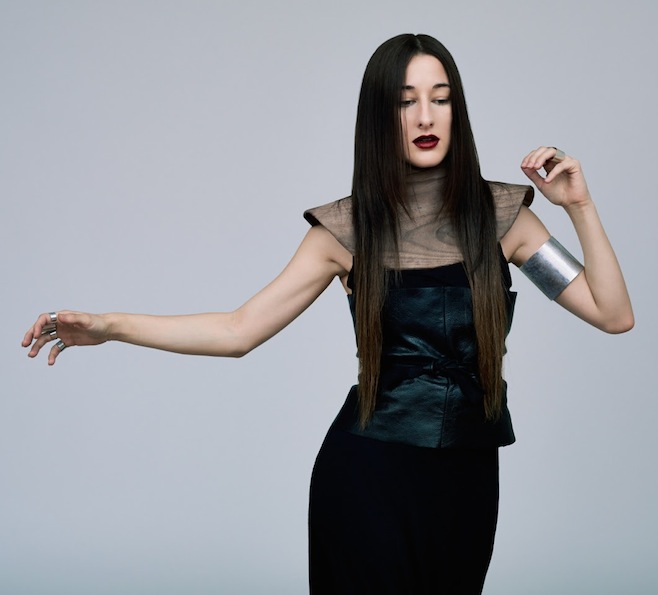 Wil Lewellyn: It's too happy to be dark wave, too smart and cloudy to be pop. It yearns for the '80s with nowhere else to go. Twin Shadow it the most predominant member of this, no band is an island genre, which Zola Jesus' last album could also fall into. Lets be frank—calling The War on Drugs "indie rock" is a cop out. They have more in common with Dire Straits and Bryan Adams than Minus the Bear or Modest Mouse. Other members of this genre include Karin Park, Nadine Shah, Lust For Youth, The Weeknd, Camouflage and Bat For Lashes, and to some extent even Frank Ocean. Cerebro-pop works for me. Beige wave? New wave is not going to fit the bill because this is more second wave than new. It was new when Siouxsie did it. It's too alive for goth. The mope is more often an afterthought and less sugar-coated in faux hip-hop culture than Lorde, no matter how much irony you think it deserves. It's a happy little cloud to float into when I'm not listening to someone burn churches.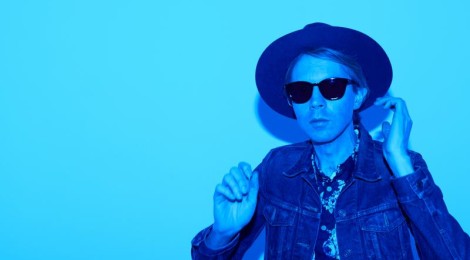 Adam Blyweiss: I don't know if this is a genre so much as a look-and-feel thing that crops up within different established music subdivisions. But it's like pornography, right? You know it when you see it? Let's call it joke rock: not made by comedians (sorry, Weird Al), and not always novelty songs (sorry, Afroman), but mass-consumption music made with enough of an outlandish, humorous, satirical, or non sequitur bent as to be looked at askance and listened to with what Bob Marley might call "the screw face." Your most notable current artists in joke rock might be They Might be Giants, Beck—at least his earliest masterpieces, "Loser" and "Where it's At" and such—and AAA refugees like Fountains of Wayne and Barenaked Ladies. But it certainly stretches back beyond them to the kitchen-sink wizardry of Frank Zappa and the sun-poisoned storytelling of Mojo Nixon, off into the punk realm with Dead Milkmen, and even into metal caricatures like Revolting Cocks and GWAR.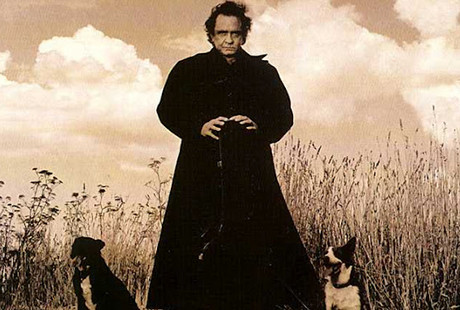 Andrea Aliseda: Many have tried to imitate his impressionable style; the twang of his guitar and grit in his voice. Yet, his approach offers so much that it's hard to pin down. When in search of vinyl at a record shop, his name is more often presented as a stand alone genre: Johnny Cash. There are two reasons for this. One, it's Johnny Cash, one of the most well-known musical geniuses to walk this Earth. Two, his style is unmatched and undefined While auditioning for Sun Records in 1955, Cash played gospel tunes. That didn't land him the gig. What did was his original, "Hey Porter," a blend of country with rockabilly riffs. As his career unfolded, he delved into folk, country, blues, rockabilly, and back again to gospel music, seamlessly. And while artists cross over genres all the time, Cash managed to maintain his signature sound. However his style has been defined by listeners and critics alike, no matter what album I listen to, it's always just good 'ol Johnny Cash, to me.
You might also like: