Treble Roundtable: Guilty pleasure music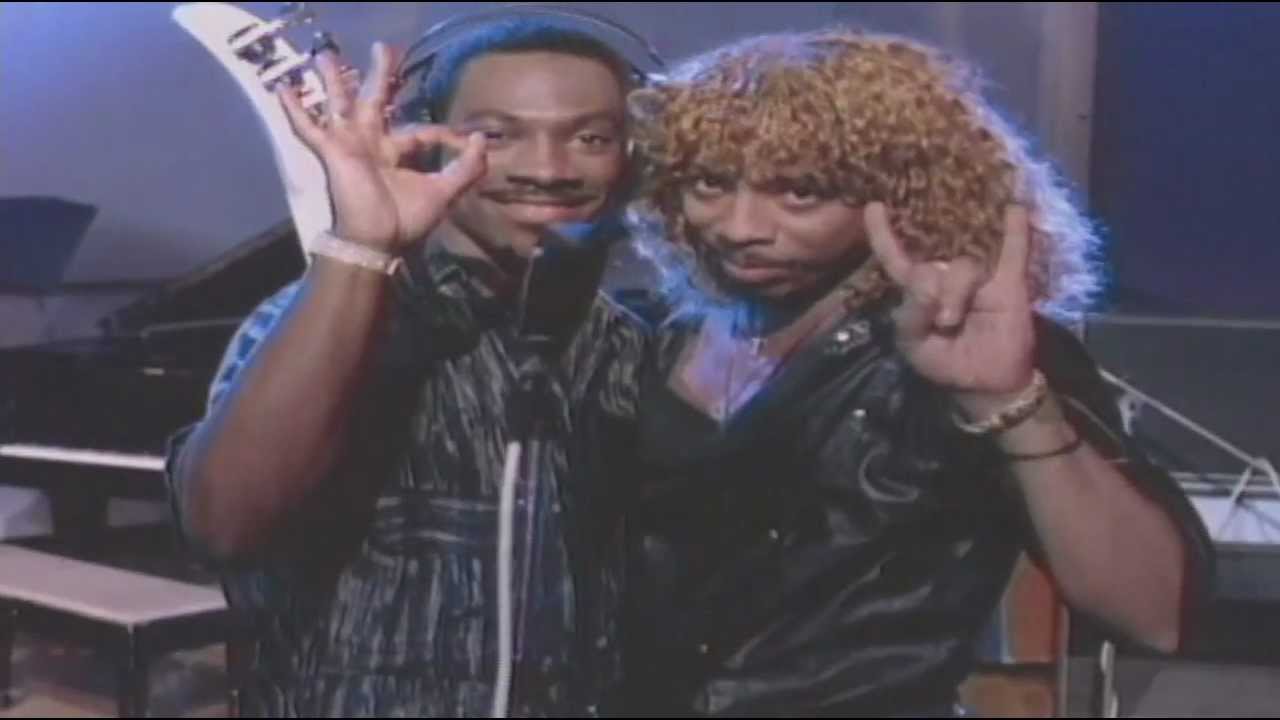 Welcome back to the roundtable, in which Treble's writers engage in a casual discussion on music, pop culture and our relation to both. Got a question for us? Feel free to send it over to [email protected] with the subject "Roundtable topic."
This week's topic: Sometimes we like music, but can't always defend it as being "good music," to use a term that's highly subjective. Most people would call this a guilty pleasure. Now, not all of us feel guilty about it, but that's sort of beside the point. In the spirit of being up front and honest about what music hits us in the pleasure dome—What's your favorite guilty pleasure music?

A.T. Bossenger: It's been a while since I had a solid guilty pleasure. There was a time I kept my tastes that fit less in the "cool-rad-music-hipster-person" under wraps, but it's been a while since those years. So, I tend to unashamedly admit to the positive feelings I derive from everything from Moldy Peaches to Die Antwoord to the occasional, irresistible Taylor Swift hit. But there certainly are songs or albums that I consider to be less than fine art, but I still derive a lot of pleasure from. The best example of this in my life would be Eddie Murphy's "Party All The Time," a (not intentionally comedic) single that the comic and musician(?) released in 1985. Produced and "co-written" by Rick James, it boasts all the elements of an '80s-era synth-funk d-side: An over-the-top chorus, deep, chunky vocal ad-libs and, of course, extremely gendered notions of emotional distress. But, despite all its obvious flaws, I have a tradition of dancing to this song every time me and a particular group of friends get together. It's a custom that's been going strong since 2007 and, much to the distress of dance floors everywhere, it's still going strong. But can you blame us? We like to party all the time.
Butch Rosser: Guilty pleasures should be left in the 20th century. To quote Oscar Wilde, "no civilized [person] ever regrets a pleasure, and no uncivilized [one] ever knows what a pleasure is." That being said, if I want to hang at the cool kids (round)table, this would be the best place to confess my now unshakable love of turn of the century pop circa TRL. Younger me may have been the dictionary definition of a rockist, and already missed the golden era of hip-hop by the time everyone fretted about Y2k. But in real time he missed the pop perfection that was "I Want It That Way" or the production intricacies that made "Cry Me A River" so addictive and an earworm of the highest order, the "No Vaseline" of the Disney alumni set. Even pale imitations of pale imitations like The Calling got in a perfect 209 seconds with "Wherever You Will Go." Sure, 5ive was more like a 3ree and there was something vaguely creepy and Hitler Youthian of the turn of the century whitewashing that took over the Hot 100, but better that instead of somebody pretending just because "Genie In A Bottle" didn't have a guitar riff it was automatically precluded from being something worth dozens if not hundreds of plays. Forget being my lover; if you're gonna be my friend, you gotta get with my love of century-flipping dirty pop.
Sam Prickett: I don't listen to Shania Twain much, but I'll be damned if I don't really love some of her songs. The best one's probably "You're Still the One." There's not a part of that song that doesn't feel manufactured to reach the widest audience possible, but that doesn't even matter. That song is a back-and-forth between two effortlessly catchy melodies that have this warm familiarity to them, even if you've never heard the song before. And "That Don't Impress Me Much" works in the same way that Taylor Swift's "Shake It Off" works. There's this can-you-believe-the-shit-I-put-up-with winking toward the listener layered over the same style of crossover-appeal pop hooks. There's an element of datedness to pretty much everything in her catalogue—so much late-'90s pop production sounds like it's anticipating Cher's "Believe" (speaking of amazing choruses)—but the songwriting is so good that the songs are classics despite themselves.
Liam Green: I don't have many guilty pleasures—most are just pleasures. But a few things I really can't defend. Like when I realized I'd listened to the new Demi Lovato song "Cool For The Summer" approximately 8 times. In a row. My guilty pleasure is a certain kind of unadulterated, earnest pop. Like "Cool For The Summer," or the new Hilary Duff album Sparks, or Selena Gomez's "Come And Get It," or, until recently, all Carly Rae Jepsen tracks not named "Call Me Maybe." This is not critically accepted pop like Beyoncé or Taylor Swift, or even Miley Cyrus. But I can't help it. I adore this shit. Perhaps it's a matter of finding comfort in the debatably banal (albeit well-made). It's effective, and that's what matters. And I can't stress enough, "Cool For The Summer" is goddamned amazing.
Joseph Moore: The egregious practice of Rickrolling began in the late 2000s, and it couldn't have come at a better time. Since then, I've been able to obfuscate my love of Rick Astley's Whenever You Need Somebody with irony and practical joke playing. The first time I listened to the 1987 double-platinum record was on a lonely, midnight drive home after having a few pints with a friend. Knowing I was at the end of a three-year relationship, I felt loopy and looked a little threadbare. I was enveloped in shimmery club grooves as each lyrical expose took me through Rick's love, dedication, longing, and redemption. Nothing is more indicative of 1980s decadence than outdated Casio synths and the production-line songwriting of producers like Stock, Aitken and Waterman (whom also wrote "You Spin Me Round [Like a Record]"). But it's about time we celebrate the clinical commercialism and the white-washed adult contemporary that Rick Astley has proudly stood for. I know I do—only when nobody's looking, of course.
Adam Blyweiss: Thanks to high school class trips and chorales, I like opera. This pleasure only makes me feel guilty in that I find so few people in my sphere able to be interested in it even on my relatively superficial level. So fuck all y'all: I like opera enough to suit up for an old-married-couple, jacket-and-dress night on the town. I like opera enough to have had season tickets for my hometown company, Opera Philadelphia. I like opera enough to have seen it outside of my home city, in Cleveland and at the mighty Met in New York. I like opera enough to know when the temporal setting of a stage production detracts from a performance—sometimes dropping your 18th-century story into Spain between the World Wars works, sometimes it doesn't. I like opera enough that I've researched different recordings of the same to determine which one is "better" to my ears. And I like opera enough to have both my favorite full works (like Tchaikovsky's The Queen of Spades) and my favorite individual songs (including Franz Lehár's "Dein ist mein ganzes Herz").
Jeff Terich: There's no shame in my game. If I like something, I like it, and I make no apologies. Just ask my wife, who has rolled her eyes repeatedly at my love of Road House or Eliminator-era ZZ Top. Guilty pleasures for me usually involve fast food and late '90s movie blockbuster sequels on TNT. But despite my refusal to feel bad about enjoying what pop culture has to offer, time and again it seems that everyone really wants me to feel guilty about liking Billy Joel. Look, I get it: He'll always be the guy who wrote and performed "We Didn't Start the Fire." And I can't excuse that—it's terrible. But I will not stand idly by while anyone speaks ill of "Movin' Out" (if you don't belt out the "Cadillac-ack-ack-ack" part, then, just, maybe you don't like fun?), "The Stranger" (guitar harmonies second only to Iron Maiden), "New York State of Mind" (tell me more about how much you like Tobias Jesso Jr.), or "My Life," the lite-disco-pop gem that also served as the opening theme for real-guilty-pleasure sitcom Bosom Buddies. And then there's "Pressure," which is actually a killer fucking metal song that isn't actually metal. Presume guilt all you want, but I don't care what you say, this is my life, and I'm gonna listen to Billy fucking Joel.
Paul Pearson: I don't believe in the notion of "guilty pleasures," because (a) pleasure and guilt should be mutually exclusive, (b) the line between kitsch and art started blurring significantly when the Soundscan era began and was almost demolished when MP3s became the format of choice, (c) every piece of music that comes out these days can be judged a decent representation of its production values, meaning that it's really hard to be grossly incompetent anymore, and (d) Hall & Oates are legitimate influences on everybody nowadays, across genres. I knew that would happen. And I warned you. Oh-oh, here they come.
Having said that: A couple of years ago, when Treble voted Miley Cyrus' Bangerz one of the worst albums of the year, I kept quiet. I was still fairly new to the group. I was so self-conscious. It was adorable. But my true feelings about Bangerz were that the first two-thirds of it were pretty good, and the last third just got tired. (And I'm referring to the deluxe version of the album; the shorter non-deluxe version might be fookin' brilliant.) I like Miley's voice. It's got a richness that can really develop if she chooses to work at it. She has the most potential out of her tribe to become a serious artist, if she's deliberate about her next major move. I personally think a lot of the Miley hate around that time was based on her buffoonery in the public eye. And hey, I was as turned off by her behavior in 2013 as anyone else, but I thought her record was better than her awkward attempts to scandalize herself. She was 20. You do lots of stupid things when you're 20. I cut her a break.
OK, Treble, let me know where to drop off the executive washroom key.
You might also like: