Deradoorian : The Expanding Flower Planet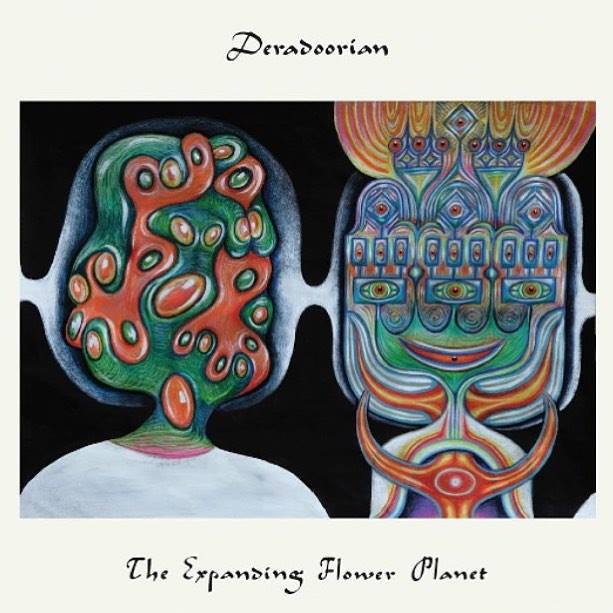 Like many other artists before her, Angel Deradoorian spent a lot of her time playing other people's music. She's best known for her work as the bassist and vocalist for Dirty Projectors, and most recently providing support to Avey Tare's Slasher Flicks. Back in 2009, she released an EP, Mind Raft, which slipped under the radar and ended up overshadowed by her other band's album, Bitte Orca. Six years later and after a few moments of writing and producing, Deradoorian's return to the spotlight, The Expanding Flower Planet, finds her on a 50-minute journey that exercises her extraordinary and underrated musicianship.
Speaking with Interview recently, Deradoorian detailed how much of a commitment her other work was: "I didn't start writing this record until two years after Mind Raft came out because I was just working with Dirty Projectors so much." It wasn't until a brief meeting with lead singer David Longstreth that Deradoorian started compiling work on what would result in her debut. It's not uncommon for side musicians from much larger and critically revered bands to have to overcome the hurdle of their associations and occasional reservations about the content's potential inability to live up to a certain standard. With this record, Deradoorian sets her own standard by creating her own narrative and establishing her own sound. Take opener, "A Beautiful Woman," which features light drumming, the hum of a bass guitar, a few keyboards and various samples of her own voice to create something unlike any other. Similarly, "Ouneya" carries similar traits, though with its haunting repeating organ and pitched down backing vocals, there's an eerie ambiance that remains unmatched.
It's difficult to explain where this album fits musically, because it not only represents Deradoorian's exploration as an artist, but also her experimentation with different genres. At times, this can seem like a distraction as it pulls away from any kind of central theme or commonality within the album, but with her musical ability and background, she creates a complex and intricate atmosphere. Even though the production value is varied, the secret and key component to all of this is the power of her voice. It is soft, angelic and layered to create rich compositions. When these elements are tied together with her special arrangements, everything comes together. As mentioned, the album doesn't really have a concrete consistency, as it dabbles a lot with folk, electronic and krautrock.
Despite the absence of a cohesive theme on The Expanding Flower Planet, Deradoorian's lyrics and song titles maintain at least a tenuous connection to spirituality and the search for a higher being. While The Expanding Flower Planet as a whole may not carry some commonalities with each of the songs or remain grounded in any single genre, that's part of what makes this album alluring and distinctive. In her short career playing in other bands, Deradoorian has already made evident that she has the creative expertise to make great music, but with this album, it certainly makes for a nice entry in Deradoorian's long-dormant career.
Similar Albums:

Julia Holter – Loud City Song

Low – The Invisible Way


Spiritualized – Sweet Heart Sweet Light