The Best Albums of September 2020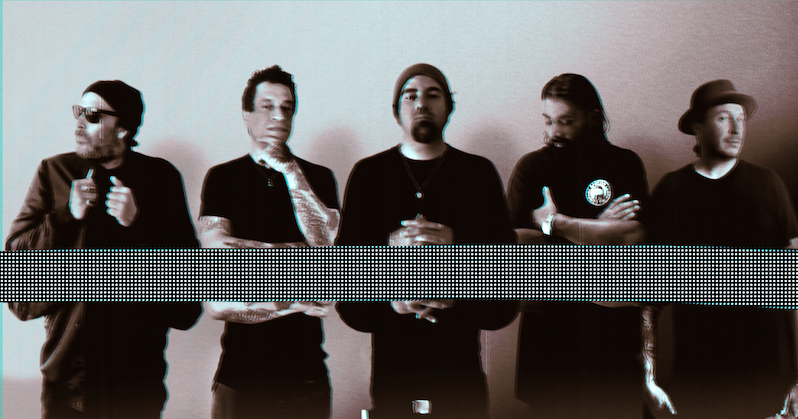 There's a lot happening right now. There's an election just a little over a month away, a pretty consequential one at that, and we're also still dealing with a pandemic—yep, not over yet! So it's perfectly understandable if you missed some good music over the past month. You've had a lot on your mind. It's OK. Really.
That's where we come in. September's been a busy one—despite the challenges that have beset musicians and the industry, new music keeps coming out, and a lot of it is outstanding. This month, we've chosen 13 new albums that you need to hear, which seems like a little more than usual. No rush to get caught up of course, but there is another Bandcamp Friday just around the corner, if you're looking for something new to add to your shopping list.
---
Bill Callahan – Gold Record
(Drag City)
What We Said: [T]here's something charming about how low key the album is. If anything, it's just a joy to hear Callahan's voice again, even after he's given us so much. – Ben Cohn
---
Deftones – Ohms
(Reprise)
What We Said: Ohms sounds, more than any of the band's recent albums, like a strong summary of Deftones' career to date. Balancing emotional impact with a more technical approach, the record integrates many of the best qualities that have become signatures of their sound. – Michael Pementel
---
Deradoorian – Find the Sun
(Anti-)
What We Said: Find the Sun emphasizes a dark, primal rock sound, but there's nothing particularly straightforward in Deradoorian she goes about it. She employs the tools of krautrock and psychedelia in pursuit of a transcendent groove and a cosmic kind of spiritualism. – Jeff Terich
---
Jadu Heart – Hyper Romance
(VLF)
At first listen the music of Jadu Heart is slow, delicate, a dreamy hallucination of a sound that seems to drift in and out of consciousness. But there's a density to what they do that's partially disguised by how pretty and approachable it is, with layers of psychedelia swirling beneath immediate pop hooks. On the London duo's sophomore album Hyper Romance, they embrace subtlety without reducing substance, infusing each gradual-paced standout like "Dead, Again" and "Woman" with entire worlds of emotion and detail, connecting the dots between Portishead, A.R. Kane and The xx in a darkly intoxicating haze. – Jeff Terich
---
Jyoti – Mama, You Can Bet
(SomeOthaShip Connect)
What We Said: As eclectic and vibrant as it is off-kilter and inscrutable, Mama, You Can Bet is at once one of Muldrow's best albums as well as one that offers few easy pathways for entry. – Jeff Terich
---
Kairon; IRSE! – Polysomn
(Svart)
What We Said: Kairon; IRSE!'s Polysomn is a romp of psychedelic adventuring and as novel as a bag of ketchup-flavored potato chips from Canada or a hedgehog cafe. – Paul Glanting
---
Takuya Kuroda – Fly Moon Die Soon
(First Word)
What We Said: On Fly Moon Die Soon, his debut release on First Word Records, the 40-year-old Kuroda mixes soul, funk, post-bop, fusion, and hip-hop like it was a 7 a.m. smoothie. Hitting stride the hardest when channeling 1970s West African-inspired, highly percussive Fela Kuti-type arrangements. – John-Paul Shiver
---
Bob Mould – Blue Hearts
(Merge)
What We Said: Mould wastes no time in getting off his chest a frustration that's been building up in recent years—a frustration familiar to most Americans in recent years—and before even making it two minutes into Blue Hearts, he kicks up the distortion, cranks up the tube head and dives headfirst into his most pissed-off, urgent album in years. – Jeff Terich
---
Profligate – Too Numb to Know
(Wharf Cat)
Profligate's Noah Anthony understands the power of creating an impressive cacophony—the songs on 2018's Somewhere Else put melodic synth-pop songs in the context of industrial noise, juxtaposing intensity with immediacy in ways that rarely intersect. But the one constant was that the pop songs at the heart of the album remained uniformly appealing. On Too Numb To Know, Anthony's pop instincts are as sharp as they've ever sounded, its 10 songs all streamlined, minimal synth-driven songs that reveal themselves through dazzling bits of detail, like the effects-laden accents of "Hang Up," the cascade of twinkling synth arpeggios on "No Clear Way," or the disorienting vocal treatments on the goth-industrial pulse of "Drink a Spider." This is music that brings a chill to any room it plays in, but it's always apparent that there's a human with his hand on the dial. – Jeff Terich
---
Skeletal Remains – The Entombment of Chaos
(Century Media)
California death metal brawlers Skeletal Remains have a pretty consistent record, having been impressively delivering half-hour servings of death metal with a distinctively Tampa-inspired gnarl. The Entombment of Chaos is, perhaps, slightly longer at 48 minutes, and as their first for metal megalabel Century Media, it represents a step forward in visibility for the band. As such they've captured their intense mixture of machine-gun rhythmic assault and twisted riffs in sharper relief, their very guitar tone sounding as if it could draw blood. Death metal as a blunt object is effective enough at times—it certainly worked for some of the old-school greats in the genre's earliest days—but Skeletal Remains suggest that it's most effective when the danger is presented in pristine clarity. – Jeff Terich
---
Sufjan Stevens – The Ascension
(Asthmatic Kitty)
What We Said: There's a clear-eyed melancholy to the album's lyrical content. Stevens discusses his frustrations with both the American Empire and American Christianity with passion, frustration, and vitriol. – Adam P. Newton
---
Uniform – Shame
(Sacred Bones)
What We Said: The degree to which Shame assaults the ears hasn't waned—Uniform are still as loud as ever, still frequently making space for piercing frequencies and sonic discomfort. They give themselves more room to work with, however, and between those shrill peaks and guttural valleys is a surprising array of ear candy. – Jeff Terich
---
Vatican Shadow – Persian Pillars of the Gasoline Era
(20 Buck Spin)
What We Said: Compositionally these six tracks are among Fernow's most immediately arresting, as well as his most accessible. And each is given a razor sharp mastering job from Godflesh's Justin Broadrick, as if to emphasize that beneath the synth glow, these are still compositions fraught with danger and menace. – Jeff Terich
---
Support our Site: Become one of our monthly patrons on Patreon, or help fund our Indiegogo, and help support an independent media resource while gaining access to exclusive content, shirts, playlists, mixtapes and more.