Iron Maiden : The Book of Souls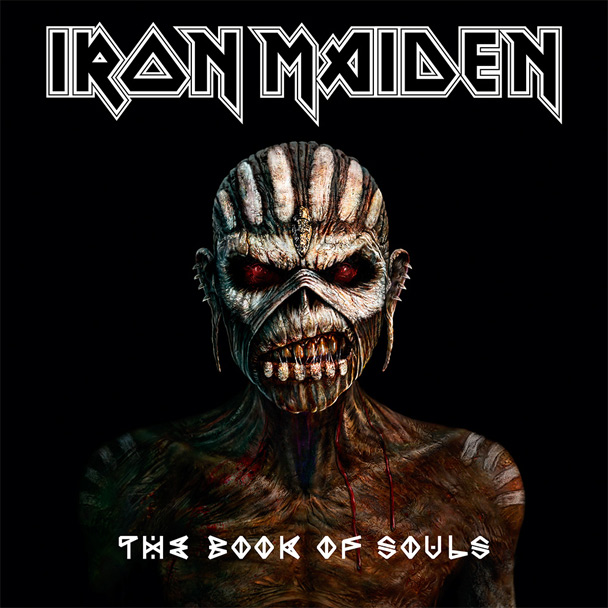 Few bands in metal are as revered as Iron Maiden. Their name is as close to sacrosanct as it gets for a metal band, their catalog not only one of the most influential, but consistent for that matter, having avoided anything close to a disappointment until the '90s. And it's an ample catalog, at that—it comprises 16 albums in 35 years, which doesn't make them hyper-prolific exactly, but when you take into consideration the scope and ambition of each of their releases, that's a hell of a streak. Any lifelong fan can tell you where they were the first time they heard "The Number of the Beast" or "Two Minutes to Midnight," and for a lot of old-schoolers, it was a life-changing experience. Hell, Maiden's first seven albums changed the entire landscape of metal—you could probably name a handful of bands not influenced by the pioneering UK group, but you'd also probably be lying.
Just like Black Sabbath and Judas Priest, the two other bands to achieve comparable metal deification (Metallica has a couple decades' worth of disasters to answer for), Iron Maiden isn't necessarily 16 for 16. The band's '90s-era releases The X Factor and Virtual XI, fronted by Blaze Bailey, lost favor with fans as a result of uninspired songs and, fair or not, the absence of longtime leader Bruce Dickinson (a fate that doesn't befall those with his predecessor, Paul Di'Anno, it should be noted). Yet since Dickinson's return in 2000 on the outstanding return to form, Brave New World, Iron Maiden once again found their heroic muse and carved out a decade's worth of good to great releases. Yet after 2010's The Final Frontier, there was reason to believe a sixteenth album wouldn't happen—Dickinson was diagnosed with cancer, calling into question his long-term health, as well as that of the band.
The mere existence of the band's new album, The Book of Souls, would be enough reason to celebrate, if for no other reason than Dickinson's recovery from cancer. The Book of Souls is more than a mere comeback, however; it's the most massive album in the band's entire discography, spanning a staggering 92 minutes and featuring three songs that surpass 10 minutes apiece, including the 18-minute "Empire of the Clouds," which beats out former record-holder "The Rime of the Ancient Mariner," which clocked in at 13:45. More importantly, The Book of Souls is also really fucking good.
An album this expansive from a band in their 35th year of existence implicitly suggests that it's a for-fans-only sort of release, which might true to a certain extent. It's doubtful anyone would dive into this hour-and-a-half excursion without existing affection for the band's dual guitar harmonizations or Dickinson's mythological narratives. But then again, Maiden's been working up to this for a while, their last couple of releases coming dangerously close to being doubles. Still, the band offered an easy entry point with first single "Speed of Light," which has all the roaring, riff-heavy makings of a classic Maiden single. And it's in good company; Adrian Smith, Dave Murray and Janick Gers all get to show off their fiery riffs on catchy highlight "When the River Runs Deep," Nicko McBrain lays down a four-on-the-floor beat on the (pleasantly) surprisingly straightforward rock anthem and Robin Williams tribute "Tears of a Clown," and the rollicking swing of "Death or Glory" is about as fun as Maiden gets.
The classic heavy metal rippers aren't the ones that take as many listens to wrap one's head around, however, and the first listen might not be entirely sufficient to get a firm grasp of the longer, more progressive pieces that populate nearly half the album. "If Eternity Should Fall," originally slated to be a solo Bruce Dickinson track, opens the album with drama and bombast, while "The Red and the Black" finds a comfortable middle ground between the sprawling ambition of modern-day Maiden with the melodic chug of their classic tracks. That it makes great use of all its 13 minutes and 33 seconds—including several minutes of solos—speaks to the band's ability to master the epic composition, even if it seemed on recent albums that they were starting to push it. By comparison, the 18 minutes of massive closing track "Empire of the Clouds" might be a bit excessive, even if most of them are well earned.
Dickinson, for his part, still sings with all the bombastic power that he has since the early '80s, and his presence, combined with some of the most dazzling arrangements from the band in years, makes The Book of Souls not just a late-period success, but one with all the makings of a classic Iron Maiden album. For a band that still sells out stadiums, has millions of fans and could probably live comfortably on merchandise and licensing from here on out, they didn't have to go to such herculean efforts. But then again, you can't become a metal god without making an attempt at something superhuman.
Similar Albums:


Motorhead – Aftershock


In Solitude – Sister


Mastodon – Crack the Skye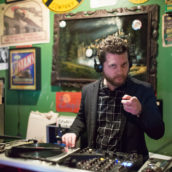 Jeff Terich
Jeff Terich is the founder and editor of Treble. He's been writing about music for 20 years and has been published at American Songwriter, Bandcamp Daily, Reverb, Spin, Stereogum, uDiscoverMusic, VinylMePlease and some others that he's forgetting right now. He's still not tired of it.