New Order : Music Complete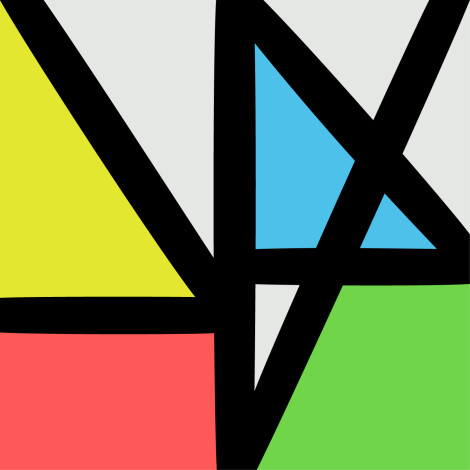 "The secret of all happiness is unconditional love." So sayeth Iggy Pop, a guest vocalist growling his way through "Stray Dog," the midway point of New Order's new album Music Complete. Frankly, that sums up the relationship strategy for fans of the band for probably 14 years now. It's easy to love where New Order came from: Bernard Sumner's conversational vocal melodies, the development of Peter Hook's knotty, throbbing basslines, and their use of persistent, insistent synth parts grew their audience exponentially from their roots in Joy Division. Loving where they've gone since then? That's taken much wincing and gritting of teeth.
New Order have needed something resembling a return to form since 2001's Get Ready; their eight-year layoff after Republic resulted in the sound of not just getting reacquainted with guitar-based rock but with each other. Then 2005's Waiting for the Sirens' Call started to blow that whole reacquaintance bit to hell. Phil Cunningham replaced Gillian Gilbert on keyboards, who chose to stay at home with the kids she had with drummer Stephen Morris. Hook and Sumner mouthed off in competing media about touring and recording. Ultimately, the album and its companion/outtakes release Lost Sirens sit at the bottom of fans' and critics' wishlists.
With production assistance from dance music veterans Richard X, Stuart Price (aka Jacques Lu Cont), and Tom Rowlands (one half of The Chemical Brothers), Music Complete feels like it will offer relief to a sizable portion of their fanbase. At its very worst, it twists history upon itself to present music seemingly influenced by musicians New Order once influenced themselves. At its best, it's a throwback at least to the days of Technique, when Sumner had such flights of digital fancy that he needed another band (Electronic) to indulge them all.
Be warned, though: New Order are still a band in transition, and only on the way up out of the abyss instead of on solid ground. On one hand, longtime listeners will cheer that Gilbert has returned to play keyboards alongside Cunningham. My only fear is that at some point in the future the group will sense they have too many cooks. I hope I'm wrong; every band member is credited with handling a keyboard or synthesizer on this album, and they acquit themselves admirably. On the other hand, and more importantly, we also get to hear the debut of Peter Hook's replacement: Tom Chapman, recruited from Sumner's Bad Lieutenant project.
New Order succeed on Music Complete having lost Hooky's foundational bass much in the same way R.E.M. fared on Up immediately following the departure of drummer Bill Berry. The biggest-sounding basslines (like those in "People on the High Line" and "Academic") neither tread much new ground nor distract from the New Order oeuvre. That's OK to start this chapter of the band—ease everyone in, including yourself. To continue the story with no progression? Well, you see what happened to R.E.M. as their career ended. Fingers crossed, Tom.
The momentum of songs like "Unlearn This Hatred" and "Singularity" suggest they could have lived on the Chemical Bros' Surrender album the same way Sumner did as an "Out of Control" guest vocalist. Other cuts seem to embrace nostalgia for Giorgio Moroder's finely crafted disco. "People on the High Line" has a guitar figure echoing Daft Punk's "Get Lucky," while "Plastic" is a nice bookend to "Crystal" from Get Ready. Where Sumner once sang about the human condition and psyche ("We're like crystal, we break easy"), he now gives an example of its frailty in the face of heartbreak ("You don't mean nothing, baby, so superficial").
Sumner's songwriting still trades in many of these simple metaphors and glowing generalities, so there are moments when Music Complete comes across like a Pet Shop Boys album minus Neil Tennant's wit. To be fair, guests like Iggy, Brandon Flowers, La Roux and Giacomo Cavagna (with an Italian turn on "Tutti Frutti") help give the vocal proceedings a bit more interest and variety. But the big selling point here has to be the return of long-missing groove to the band's catalog: From first single "Restless" forward, this album has a consistent digital pulse. It's nothing new, but it's definitely in order.
Similar Albums:


New Order – Technique


Chemical Brothers – Push the Button


Cut Copy – In Ghost Colors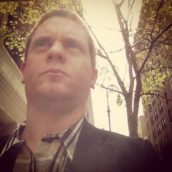 Adam Blyweiss
Adam Blyweiss is associate editor of Treble. A graphic designer and design teacher by trade, Adam has written about music since his 1990s college days and been published at MXDWN and e|i magazine. Based in Philadelphia, Adam has also DJ'd for terrestrial and streaming radio from WXPN and WKDU.