Remake/Remodel: Rolling Stones – Their Satanic Majesties Request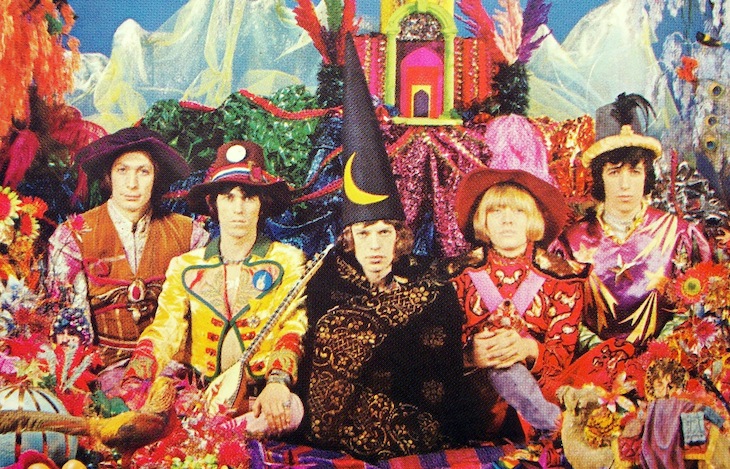 Welcome back to Remake/Remodel, the weekly column in which one of Treble's editors or contributors takes a classic—if imperfect, to our ears—album, and proposes an alternate tracklist in an effort to provide a different, albeit highly enjoyable listening experience. This time, we look at the album that pretty much ends one of music's great debates before it really gets started: whether The Beatles or The Rolling Stones are the best band ever, greatest band ever, most important band ever, whatever.
If there's one moment in time where distance was really put between one band and the other, it's 1967. In June of that year The Beatles released Sgt. Pepper's Lonely Hearts Club Band, featuring heretofore unheard excursions in production, arrangement, and psychedelia. It completed their transition from unflappable boy band to hippie artistes. As the year ended, The Rolling Stones put out Their Satanic Majesties Request, and conventional (superficial) debate wisdom stands that the album was some sort of response to Sgt. Pepper by Mick Jagger.
The timing alone negates the theory of competition between the LPs, as the recording schedules of each album overlapped. John Lennon and Paul McCartney actually sang background vocals during the Satanic sessions, so there was some measure of camaraderie between the bands. And Stones academics claim the band's album wasn't meant to ride the coattails of The Beatles' new-found shagginess. Instead, it seemed inspired by a then-growing movement of epic art-rock being espoused by the likes of Traffic and Frank Zappa.
All this being said, Satanic shares an uncomfortable amount of common ground with Sgt. Pepper, from the theatrical and orchestral compositions to the elaborate cover photography. Their Satanic Majesties Request is certainly a contemporary of The Beatles' masterwork but it's often looked at as the beaten-up bookend, or maybe the ugly fraternal twin. For just how well everything fit together on the Fab Four's LP, nothing has ever seemed quite right about the Stones' effort.
This probably stems from the Stones' hedonistic tendencies, which really started to ramp up in 1966 and 1967. While recording a follow-up to Between the Buttons, most of the band members were surrounded by big entourages and powerful substances, distractions which sent their longtime producer/manager Andrew Loog Oldham packing in frustration. Their Satanic Majesties Request would be the Stones' first self-produced album by default, and for all of their talent the results sound derivative and directionless.
This is the only purely psychedelic album in their catalog, but novelty can only get you so far. At some point, talent has to show through and entertainment has to take hold. Satanic could only prove it had either with the kind of judicious editing the band blithely ignored at the time, and with some additional singles that would have fit surprisingly well. Here's how that Their Satanic Majesties Request alternate tracklist might have looked:
SIDE A
1. "On with the Show" 3:39
2. "2000 Man" 3:07
"On with the Show" gets moved from the end of the original album to the start here, because both its sound collage and Mick Jagger's lyrics address enticement to a show full of excitement and wonder. Next, we move up a track that shifts between an almost bluegrass pluck and an organ-filled stomp, with Jagger suggesting he's somehow far ahead of his time ("And my kids, they just don't understand me at all"). If these don't form a perfect intro for the band's heretofore unheard level of weirdness to follow, I don't know what could.
3. "Ruby Tuesday" 3:16 [non-album single] 4. "She's a Rainbow" 4:35
A single recorded just before the Satanic sessions and initially released as they began, the beloved "Ruby Tuesday" was shoehorned into the American version of Between the Buttons at the start of 1967. It's a pastoral, vestigial tribute to someone between a girlfriend and a groupie, full of naive melodies from Jagger's strained lead vocal to Brian Jones' flower-child recorder line. It totally feels like it should be part of the hippie-friendly setting of Satanic; I can't help but wonder why it wasn't included. Backing it with "She's a Rainbow" forms a nice one-two punch of love songs. There's an especially good contrast between the crypto-medieval sounds of "Ruby Tuesday" and the modern classical stylings that follow.
5. "In Another Land" 3:13
Full of Mellotron and blobby vocal production, this is the only cut in the band's history with bassist Bill Wyman singing lead. It's a tale of moving from one dream to another—"Then I awoke/Is this some kind of joke?"—that doubles as something of a kiss-off to his bandmates' drug-addled work ethic. They accepted the criticism and liked the result enough to include it on Satanic, with one bit of vengeful response: they recorded a sleeping Wyman snoring, and managed to tack it on to the final album version, without his knowledge.
6. "We Love You" 4:35 [non-album single]
Here's another song released as a standalone single in the summer of 1967, right in the middle of the Satanic sessions, that totally could have improved the album. It also has some of the few legitimate connections between Jagger/Richards and Lennon/McCartney during this period. The Beatles duo sang on this track, and with its big band horns, party piano, and wailing nonsense vocals it actually feels like a later Beatles song, or at least constructed from bits and pieces of their pop psychedelics like "Honey Pie" and "Hey Bulldog."
SIDE B
1. "2000 Light Years from Home" 4:45
2. "Citadel" 2:50
Two songs about destinations kick off the revised B-side of this album. First comes the darkest moment on Satanic, The Rolling Stones' paean to science fiction and space travel. Instead of David Bowie's Major Tom being lost among the stars, Mick Jagger and company's spaceship knows which way to go. But is it better to reel off to the galaxy's unknown corners, or have a planned landing on a distant planet of nothing? Then comes the oft-covered "Citadel," full of reverb-drenched connections between modern city life and medieval fiefdoms.
3. "Gomper" 5:08
We would later hear it in their dalliances with reggae and affiliation with The Master Musicians of Jajouka, but the hand drums and other instruments woven throughout this song help shine the first light on the Stones' interest in pan-African musics and rhythms beyond the blues. If Satanic must have a spacious, almost messy bit of improvisational psychedelia, let it be this.
4. "Dandelion" 3:47 ["We Love You" b-side]
The B-side to the "We Love You" single, this is a nice mood lightener to follow the relative seriousness of the prior three tracks. "Dandelion" here seems to represent that free-spirited person—most likely a girl, although the last verse clouds the issue—everyone should have in their circle of friends to provide inspiration, novel insight, and the drugs and drink to help generate them.
5. "Sing This All Together" 3:46
A fitting album closer with both tribal and orchestral noodling, this finds The Rolling Stones embracing unity through the sharing of performance and ideas. "And if we close all our eyes together/Then we will see where we all come from"—The Beatles may have suggested that all you need is love, but the Stones think all you need is music… and maybe a good mushroom or two.
You might also like: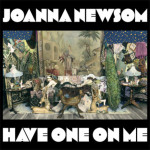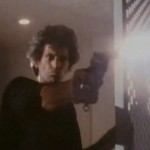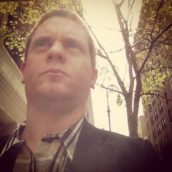 Adam Blyweiss
Adam Blyweiss is associate editor of Treble. A graphic designer and design teacher by trade, Adam has written about music since his 1990s college days and been published at MXDWN and e|i magazine. Based in Philadelphia, Adam has also DJ'd for terrestrial and streaming radio from WXPN and WKDU.