Remake/Remodel: Kanye West – Yeez the Throne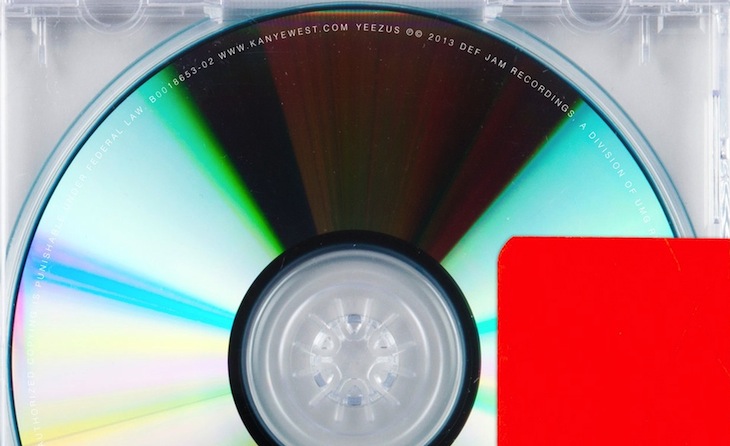 Welcome back to Remake/Remodel, the weekly column in which one of Treble's editors or contributors takes a classic—if imperfect, to our ears—album, and proposes an alternate tracklist in an effort to provide a different, albeit highly enjoyable listening experience. Today we tackle an album that was actually nearly universally acclaimed when it was released (we had some reservations with it), Kanye West's Yeezus.
Kanye West is divisive in a way that few other artists could ever hope, or even want to be. Most people fall in one of two camps: 1. He's a pop music deity or 2. He's the worst. The fact that he's able to command such impassioned responses only proves that the former is the more accurate of the two, but let's be real for a moment. Kanye West is a human being. He's a highly talented human being with a track record of releasing excellent, frequently innovative hip-hop records (including Graduation, which I find myself defending a lot). He's also not perfect. His 2013 album Yeezus, while bold in its reflection a powerful conceptual vision, didn't always stick the landing. For all of its righteous anger and exorcism of personal demons, it seemed too often like West's ideas could have benefited from a longer incubation, or at the very least some constructive criticism. His lyrics on "On Sight" seemed like an afterthought, whereas they were sort of, yeah, racist on "I'm In It." Then there was "Hold My Liquor," which featured yet another unnecessary Justin Vernon feature, and "I Am A God," which, well… it's just not very good. Don't get me wrong, I appreciate the sentiment, it just doesn't translate all that well in the song in question.
That's too bad, because when Yeezus was on, it was fucking on. "Blood on the Leaves," "New Slaves," "Guilt Trip"—these are all some of Kanye West's best songs, they just happen to be situated next to some of his most disappointing material. It all sounds amazing, of course. But while some hip-hop records suffer under the weight of lousy production, this one falters because production is maybe too important. Oh sure, that sounds ridiculous, but when Kanye West is the one whose name on the record, and he's the one that often seems the most inconsequential on the album, then that seems like a problem. I've said since it was released that Yeezus would be a perfect five-track EP, but instead of leaving it at that, I've decided to combine its best tracks with those of Watch the Throne, his collaborative record with Jay Z from 2011. I don't think anyone's going to fight me about that being an imperfect album.
Now, the two albums are different enough that they shouldn't actually blend that well, but you'd be surprised. I spent some time working out how to stitch the two together, and I have what I think is a damn good Yeezus alternate tracklist. The recurring appearance of Jay Z does change things a bit, but I like to look at his presence like that of Ghostface Killah on Raekwon's Only Built 4 Cuban Linx, if that helps. Here's what I removed from Yeezus: "On Sight," "I Am A God," "I'm In It," "Hold My Liquor" and "Bound 2." In their place I subbed in five tracks from Watch the Throne, and I think the character of the album remains intact, if not entirely the sound. It's also just as concise, which is one of the things I appreciated about the original album. It's meant to be a lean, heavy record that leaves its impact and gets the hell out. So here's an edit that does the same. Of course, if this edit doesn't do it for you, the original album does still exist. Now let's get to it.
1. "Gotta Have It"
Yeezus begins with "On Sight," a nasty-sounding buzzsaw-synth-driven number that booms brilliantly. It also features some of the least inspired lyrics of Kanye's career, which is saying a lot, thus deflating the high pretty quickly. Watch the Throne begins with "No Church In the Wild," which is a phenomenal song, but it always feels like a waste to kick off an album with the best song. We have to build to something, so instead we start with the brief, but arresting "Gotta Have It" from that same album, driven by a similar frustration as that of Yeezus' best moments: "Hello white America, assassinate my character." It achieves a similar effect as "On Sight," without as dramatic a disconnect between lyrics and production.
2. "New Slaves"
This is where the album really starts to pick up. "New Slaves" was one of best tracks on Yeezus, its intensity palpable while West seemed to be constantly escalating toward a total breakdown. His anger is righteous. The sound of the song is dramatic, powerful and Kanye West at his strongest. Moving it up feels right, if only to heighten the tension sooner.
3. "Niggas in Paris"
On paper, the difference between "New Slaves" and "Niggas in Paris" is striking. One is a scathing indictment of institutionalized racism. The other is basically just Jay Z and Kanye riffing on being awesome. But in terms of production, they flow together nicely. Kanye transitions songs from Yeezus into those from Watch the Throne and vice versa in a live setting, and it works largely because both albums are defined by massive, dramatic sounds. Thematically, the contrast seems striking, but maybe it's best to look at it this way: Kanye building himself up while tearing down a fucked-up society isn't contradictory.
4. "Black Skinhead"
And we go back to a Yeezus highlight, wherein "Black Skinhead" combines those two ideas into one galloping glam-rock thump. Here, he dons his "leather black jeans" and incites a kind of anarchist revolt via infectious beats and manic yelps. Kanye West never really got as close to the sound of Death Grips on Yeezus as press often insinuated, but he used a similar template here and there, this track being one of the moments in which that level of reckless abandon is within reach. It's still a far more populist statement than, say, "Hacker," but it feels a little dangerous, and that makes it fun.
5. "Send It Up"
6. "No Church in the Wild"
Instead of switching back to a Watch the Throne track right away, I chose to move up late-album Yeezus highlight "Send It Up," continuing the growing menace and hedonism of the previous couple tracks with this grinding, dancehall-tinged track. It's back to back with "No Church in the Wild," as they're two sides of the same coin. "Send It Up" is a club banger where those inside the club feel ultimately empty, hollow. "No Church In the Wild" is less immediately dark, but Kanye himself seems to be working through some deep thoughts after snorting some zebra-stripe coke lines in the first line of his verse. It's the best song on Watch the Throne, which is more or less what made the rest of the album feel a bit like a let-down in comparison. But in the middle of this tracklist, it's a peak worth building up to.
7. "Blood on the Leaves"
More coke. More anger. More doubts about monogamy. "Blood on the Leaves" immediately stood out on Yeezus for juxtaposing a sample of Nina Simone singing "Strange Fruit," a song about the lynching of African Americans in the south, with a pretty furious vocal performance about divorce. It's bold, certainly, but it feels genuine in a way that some of Yeezus' lesser songs don't. It's invigorating, it's devastating and it's real.
8. "Guilt Trip"
I considered putting "That's My Bitch" here for a moment, if only to have a little fun before we get deeper into the heavier tracks, but I decided against it. We're fully embedded in sad-Kanye mode here, following the sequence as originally presented on Yeezus, and we're just going to have to share the pain for a few minutes. "Guilt Trip" is a bit like the more spacious, melancholy flip of "Send It Up." It's equally indebted to dancehall, but it feels mournful rather than sinister.
9. "New Day"
Sad Kanye and Sad Jay Z. Let's remember that Jay Z is equally billed on Watch the Throne, and here he's the one plumbing more darker depths than Ye, with a verse about a future child being already "ruined" because of Jay's fame. But since we're already in the part of the album where the buzz has worn off and the Real Shit weighs heavy, let's get comfortable there. The beats are a little less mechanical and industrial, but Nina Simone's voice makes a return, and Kanye's Auto-Tune meditations once again show that the gap between the two albums isn't really all that vast.
10. "Otis"
Yes, this is a peculiar track to end the album on. Yes, it's almost too dramatic a shift back to feelgood, upbeat hip-hop after that middle section of bummer rap. But in a way, we kind of need it here. After almost the entirety of Yeezus casts a pretty hefty pall with lots of nasty sounds and ugly ideas, he ends it with "Bound 2," a low-key, soulful jam that celebrates Ye's newfound domestic bliss, which is still pretty raunchy (I hope that dry cleaner is getting paid well.) But, I think if you're going to go the soulful, upbeat route at the end, let's cap it with an even better song, "Otis," which is basically back to Kanye and Jay Z just riffing on being awesome again, with an abrupt close that serves as a proper mic drop. Because at the end of the day, as much darkness as there is on Yeezus (and to a considerably lesser extent, Watch the Throne), it always feels good to hear Kanye in celebration mode. Demons exorcised, now let's party.
You might also like: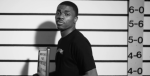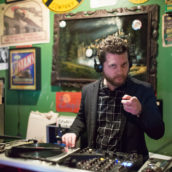 Jeff Terich
Jeff Terich is the founder and editor of Treble. He's been writing about music for 20 years and has been published at American Songwriter, Bandcamp Daily, Reverb, Spin, Stereogum, uDiscoverMusic, VinylMePlease and some others that he's forgetting right now. He's still not tired of it.