Da Art of Storytellin': Summer jams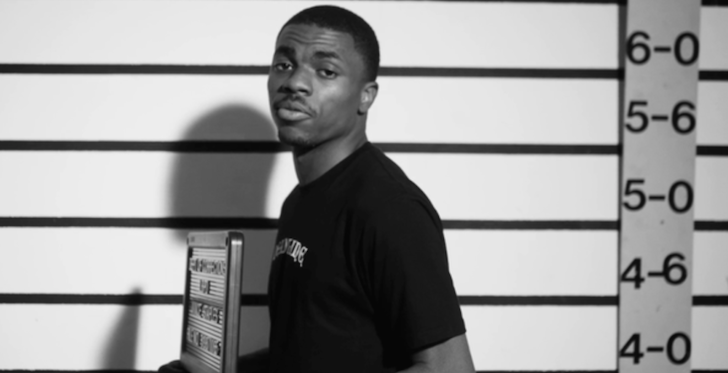 Summer is winding down. Maybe you're getting ready to go back to school. Maybe you're spending some vacation days before your job ramps back up. Either way, those days of lazily eating and drinking outside are petering out. As we cling to our sandals, shorts and big summer explosion movies, it seemed a good a time as ever to talk about the summer jam.
There were some years when the summer jam was so ubiquitous that even if you avoided MTV and the radio, you still knew the song. Nelly's "Hot in Herre," Beyonce's "Crazy in Love," and Carly Rae Jepsen's "Call Me Maybe" are all prime examples. This year…maybe it's just me, but is there even a song as pervasive as those three? Even Vulture conceded that there was no "true Song of Summer" and proceeded to rattle off a list of songs that failed to make the cut. I posted on Facebook asking folks what they were listening to this summer and friends responded with everything from Beck's "Dreams" to Kendrick Lamar's "King Kunta" to Osmani Garcia's "El Taxi," Fetty Wap's "Trap Queen," Popcaan's "Everything Nice," Jamie XX's "I Know There's Gonna Be (Good Times)," to a 2012 gem from Trust.
Though if I had to pick, there were two songs that capture summer 2015 to me: Rich Homie Quan's "Flex" and Vince Staples' "Norf Norf." Both songs are incredibly catchy and utilize spare beats, emphasizing their respective MC's personality and charisma, but in a way, they're two sides of a coin. "Flex," a stand-out among many off of one of my favorite tapes of the year, captures the best of Rich Homie Quan's flow, his ability to accentuate lyrics with a simple fluctuation of his voice. There's an ease to the song, it's laid back and carefree in the way that a lot of good summer songs are. After his outstanding "Type of Way" from 2013, there was no guarantee that Quan would find chart success again, but "Flex"—a song that's all posi-vibes and makes no attempts to dial down Quan's style—does that with aplomb. "Norf Norf" comes with an excellent Clams Casino instrumental and contains within it one of the most profound lyrics of 2015: "I ain't never ran from nothin' but the police." Illustrating the lived reality of many Black men and women, "Norf Norf" isn't a feel good song. Like the album it comes from, Summertime 06, it doesn't distract you from the real world, rather it points right to it, speaking frankly about Staples' experiences in Long Beach. Staples is a realist and he is unflinching in his documentarian-like way of absorbing and disseminating information.
Of course, these two songs aren't the only ones that encompass summer 2015 to me—Kehlani's "The Way" should thrown in there as well. But both "Flex" and "Norf Norf" manage to capture aspects of these past few months, both in mood and their content. They're not cultural juggernauts like "I've Gotta Feeling" or "Party Rock Anthem," but maybe that's OK.
The best new mixtapes of August 2015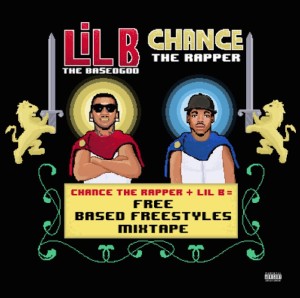 Chance the Rapper & Lil B – Free Based Lifestyles
Thank you Based God for this unexpected gem. At first the pairing seemed unlikely or at the very least, random. But once you start playing through it, the duo seem perfectly suited to each other: Chance's penchant for trippy, jazzy improvisation and Lil B's anything-goes style combine for a tape that is loose and full of positivity. Free Based Lifestyles is a freestyle tape and it has a carefree vibe that is infectious and without pretension. It sounds like they had fun making this and while the rhymes can falter a bit, you forgive the hiccups because it's really fun to listen to. It's difficult to elaborate on this one because it's not a fully formed tape with an overarching concept, rather it's full of freestyles by two young rappers (Chance is 22 and Lil B is 25) collaborating.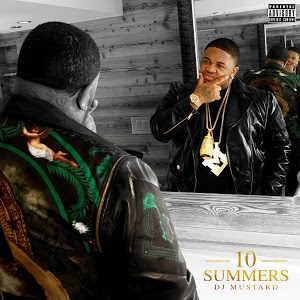 DJ Mustard – 10 Summers: The Mixtape Vol. 1
It's not truly summer if there's no DJ Mustard tape. After a slightly disappointing album, 10 Summers, in 2014, and not to mention a hit single that blatantly ripped off his sound, it was time for Mustard to come back into form. Ketchup (2013) was one of my favorite tapes that year and in just a few years, Mustard has become one of the most influential contemporary hip-hop producers. His minimalist bangers with their now ubiquitous "heys" are club songs that aren't EDM-derived, and they don't pander to a pop sound. 10 Summers: The Mixtape Vol. 1 doubles down on his signature sound. It has teeth where the album didn't. Here, Mustard invites California rappers RJ, TeeFlii, Skeme, Iamsu!, among others instead of the Billboard-ready rappers and it benefits from the Cali focus. When I told my partner that I really liked the tape, he said, "of course you do. West Coast for lyfe." And that's true. 10 Summers: The Mixtape embodies the kind of late '90s-early 2000s rap that I loved—and still love—to listen to. They feel like songs I've always listened to in the summer, bangers equally suited for the car, the party, and the BBQ.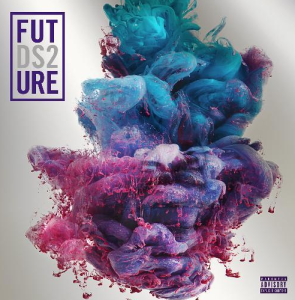 Future – Dirty Sprite 2
Ok I know, it's not a tape, but I can't not talk about DS2. I spoke before about Future's roaring comeback from the disappointing Honest. The scattered tone of Honest undermined Future's talent and after subsequent listens, it seems clear that there were too many hands involved in the making of the album. It seems that Future has learned his lesson and each tape he's released since have been stellar leading to his crowning achievement: Dirty Sprite 2. DS2 sees Future letting himself get weird and letting his creative id run rampant. Where Honest was a corralling of his sound in a bid towards mainstream audiences (something he touches on in "I Serve the Base"), DS2 is a reaffirmation of what made Future such an intriguing artist. There's an underlying bleakness on DS2 and indeed, also on the tapes released after Honest. It's almost dystopic and he wallows in hedonism, recklessness and oblivion. His ability to go there is breathtaking. He doesn't steel himself from the darkness, nor does he exploit or glamorize (well, much), but makes himself look ugly and unsympathetic. This antihero direction seems to be a boon for Future and his collaborators (many of them Trap mainstays) as the music pushes his boundaries, and it's thrilling. He's never sounded better as a rapper, his lyrics are evocative and at times the lucidity leaves you reeling. It's what longtime Future fans were waiting for and it was clearly worth the wait.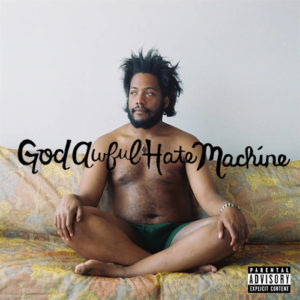 GAHM – GODAWFULHATEMACHINE
And we continue with our monthly check-in with Awful Records. This month we have GAHM's Nine Inch Nails-referencing GODAWFULHATEMACHINE. GODAWFULHATEMACHINE is guest-heavy, featuring labelmates from Awful and others. GAHM's previous output tended towards a syrupy veneer but this shrugs that off allowing his voice and lyrics to move to the forefront. That all being said, there's a lot of unexpected fun here including out of the blue samples from Dido's "Thank You" on "Sun In Your Eyes" and Blue Oyster Cult's "(Don't Fear) The Reaper" on "Unacceptable." Both render their source songs nearly unrecognizable—I actually had to listen to "Sun In Your Eyes" several times before I heard the sample—emphasizing GAHM's ability to dodge expectation. His slowed down, atmospheric take on R&B is perfect for fans of Awful's output, but also for those fond of The Weeknd's, like his earlier work but with a sleazier edge.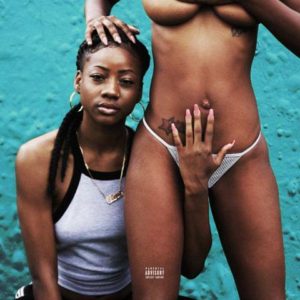 DonMonique – Thirst Trap EP
The other day I read a listicle that stated that New York rap has never recovered after the demise of Dipset. My initial reaction was to dispute that. There's Joey Bada$$, a rapper I respect but am not particularly drawn to. The A$AP crew, most notably A$AP Rocky, someone I've always been so-so on, and my favorite, A$AP Ferg (I bump "Shabba" all the damn time). Of course there's Bobby Shmurda and his fellow GS9 cohorts, but their various legal troubles may have nipped their careers for a while. So….the NY scene is OK but certainly not a center of new rap music. So when a young rapper from New York releases a promising EP, you can't help but sit up. DonMonique's Thirst Trap EP is just that. She's got a self-assured charisma and flow. DonMonique is low-key but she's confident, to paraphrase her on "ION," she don't fuck with anyone. She's got a knack for wordplay, including spinning Kylie and Kendall Jenners' names into drug slang. With such a promising EP, it will be interesting to see what DonMonique will do next, but right now this tape bodes well for the New York scene.
Other tapes:
Kool John and P-Lo – Moovie (Author's note: West Coast 4 Lyfe!)
Ca$h Out – Kitchens & Choppas 2
You might also like: