Year-in-review 2015: Stephen Chupaska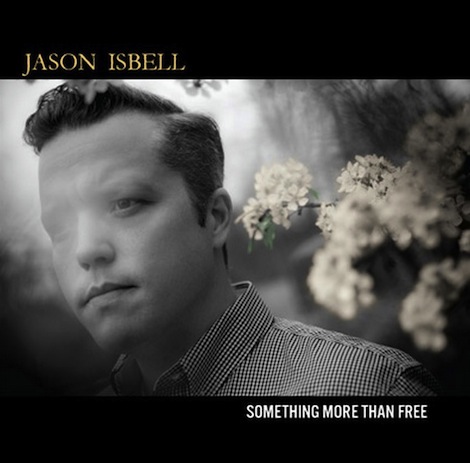 We're finishing up the year by giving the platform to individual writers to share some their top 10s and personal favorites of the the best music of 2015. We begin with contributor Stephen Chupaska.
Top 10 Songs of 2015:
1. "King Kunta" – Kendrick Lamar
2. "Remains" – Algiers
3. "I'm An Outlaw" – Kurt Vile
4. "Speed Trap Town" – Jason Isbell
5. "Nobody's Empire" – Belle and Sebastian
6. "Mountain At My Gates" – Foals
7. "All Your Yeahs" – Beach House
8. "Nobody Really Cares If You Don't Go To the Party" – Courtney Barnett
9. "Interference" – Holly Herndon
10. "Why Would I Now?" – The Decemberists
What's your favorite song that didn't make the final list? 
"Speed Trap Town" – Jason Isbell
It sounds like John Prine and reads like Raymond Carver. "Speed Trap Town" is about the life of an obscure man in a small dot on road atlas, where "it never did occur to (him) to leave." He's got a state trooper dad in the ICU who used to pull over women as they drove through. For fun or to forget, he sneaks a bottle to high school football games, the venue for one of Isbell's best written and delivered lines, "Those 5A bastards run a shallow cross." The game has moved on, the tactics have changed, and you're watching and getting drunk in the bleachers and you know it.
Also, a quick word for Chris Stapleton's superb LP, Traveller.
What the best older album you discovered this year?
Misty In Roots – Live At The Counter Eurovision 79
Along with Aswad and Steel Pulse, Misty in Roots were at forefront of British reggae in the early 1980s. Greater prominence came when BBC DJ John Peel championed band's live debut, recorded in Belgium, accounting for the cheeky jibe at the famed song contest. It's all solid, but the best is "Oh Wicked Man," a mix of heavy Hammond organ and sweet harmonies from singers and brothers Delbert and Wolford Tyson.
Also, lately, the Jungle Brothers' Straight Out of The Jungle.
What music defined your 2015?
I'm quite comfortable predicting that Kendrick Lamar's To Pimp A Butterfly will be the album that will mean 2015 in the way Never Mind The Bollocks means 1977. The Algiers album is most certainly au courant, and very well done but I found it too dense for repeated listens. That's OK, though. There's books and movies I love, but I don't need to reread or rewatch. Along with Lamar, my favorite '15 record is Courtney Barnett's Sometimes I'm Thinking About A Long Album Title That I Can Never Remember and Never Get Right. There's not one song I skip and they all are wonderfully observed and feature fresh, just out the package, electric guitars. Works every time. Also, I felt that 2015 had a harmony between the different ways of listening to music, the gross tonnage and the variation of style. 2015, at my crib, was a festival.
What was the best live show you saw in 2015?
I went to the CMA Awards in Nashville this past November and loved it. Unlike a lot of award shows, which are invite-only, music fans can buy tickets to see the show, held as it usually is at the 20,000 seat Bridgestone Arena. Some people I talked to make the CMAs an annual to-do, and get kitted up in their best country-couture. And I think it was surely the highest concentration of blonde women named Kaylee I've ever been around.
There are some parts of the show that approximate what would happen if you gave Hee Haw the same budget as the Super Bowl halftime show. And I would sponsor legislation against Florida-Georgia Line recording anymore songs or even going within 75 feet of musical instruments.
But, this show is great fun and the performances were, for the most part, superb. Justin Timberlake and Chris Stapleton's' stunning duet on "Drink You Away" and "Tennessee Whiskey" blasted the audience at the Bridgestone out their seats. I imagine there were similar lift-offs in living rooms and next day in the office on YouTube. Eric Church's Wilco-quoting "Mr. Misunderstood," went down a storm as did Kasey Musgraves' "Dime Store Cowgirl," that ended with ponies and rainbows on the screen behind her.
After the show, I evangelized in favor of Miranda Lambert's searing take on her 2014 rocker "Bathroom Sink." She and her crack backing band performed it just hours after the Nashville media sewing circle blabbed that her ex, Blake Shelton, was now dating his The Voice co-star Gwen Stefani. Celebrity stuff to be sure, but from my seats, Lambert seemed real pissed off and gnashed every tooth.
You might also like: