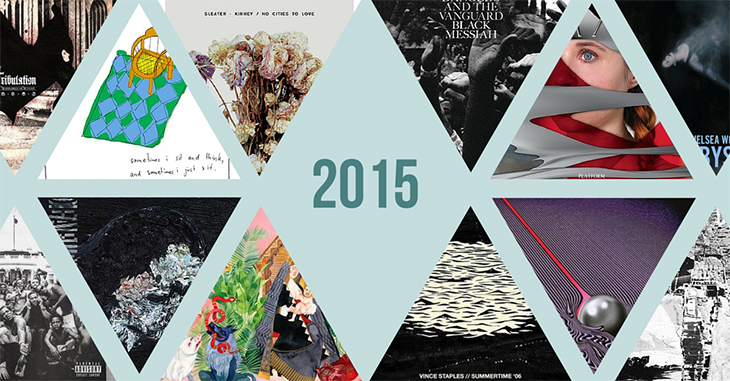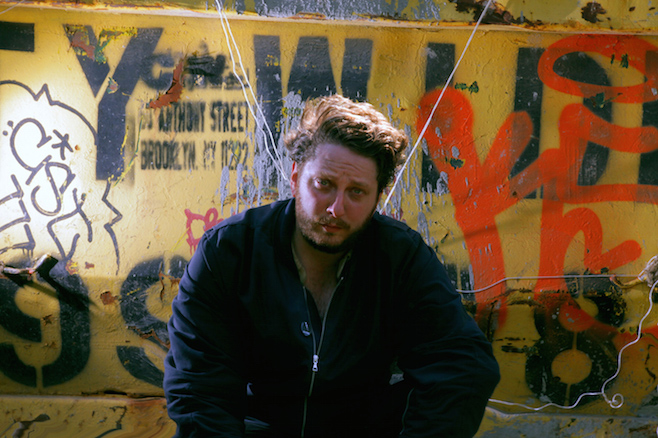 10. Oneohtrix Point Never – Garden of Delete
(Warp)
At this point the narrative that has accompanied Oneohtrix Point Never's Garden of Delete has been well trodden: Daniel Lopatin found himself on tour, opening for Nine Inch Nails and Soundgarden, soundchecking at one faceless amphitheater after another, with a self-imposed rule to only listen to hard rock stations. The experience of both the tour and the listening habits of Lopatin have become fodder for describing Garden of Delete, so much so as to make it seem simplistic, which the album is almost certainly not. Billed as an imagined collaboration between Lopatin, an adolescent alien named Ezra, and a "hypergrunge" band called Kaoss Edge, Garden of Delete indeed bears the influence of rock music, more specifically a brand of '90s rock often geared toward hormonal boys, but it also isn't so far off from OPN's past output. Lopatin has often spoken about taste, about finding understanding and even embracing things he dislikes and putting them in context with what he does like. For The Talkhouse, Lopatin stated, "I tolerate dumb things sometimes in a kitschy way but mostly in a sort of zen way, wherein stuff is suspended in a myopic ooze of raw nowness that is beautiful and gross at the same time," and this seems evident in Garden of Delete where traces of hyper-masculine hard rock and even modern EDM find their way in—genres that can be hedonistic, grotesque but still wildly popular. Listening to Garden of Delete, I read the album as a strange critique or observation on adolescent masculinity, where contradictory emotions run wild and an overbearing societal expectation all but dictates what your gender is supposed to be like. Coupled with Ezra and Kaoss Edge, Garden of Delete gives voice to a bizarre and even confusing age, contorting it but also empathizing with it, making the album alternately funny, touching, weird and a warped mirror of masculinity. – JI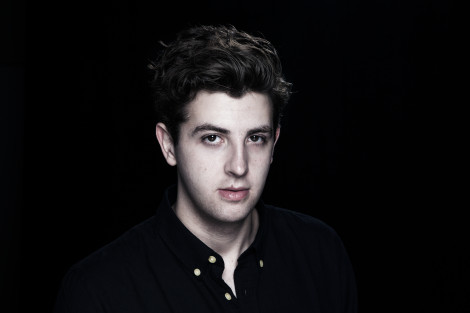 9. Jamie xx – In Colour
(Young Turks)
Four years ago, Jamie xx (nee Smith) stepped completely away from his friends in upstart post-dubstep pop group The xx to commit to his first full-length album. Granted, We're New Here was ostensibly sold as a collaboration or remix LP, with Jamie revising Gil Scott-Heron's final original works found on and around 2010's I'm New Here. In reality, Jamie used the jazz poet as living, breathing source material for compositions of dance music and dance-inspired sound leaping beyond the bounds of mere remixes. We're New Here was a goddamn tasty smorgasbord, each track somehow more successful than the next.
He's been cobbling together additional music continuously since then, with last year's "Girl"/"Sleep Sound" single offering a hint of what was to come. Late this May, oh my gosh. In Colour is an overall more subdued affair than We're New Here, but it's still a breathtaking collection of material put together like a Lego set. The songs suggest many times, places, and styles; Four Tet makes a brief production appearance; Erlend Øye gets sampled beyond recognition here, as do Hugh Masekela and Alicia Keys. Little bits and pieces, all built to blow you away.
If there is one act Jamie leans on heavily on In Colour (as he did with Scott-Heron on We're New Here), it's his mates from The xx. Catalog guitar and Oliver Sim's voice hover over "Stranger in a Room," while Romy Madley Croft adds relationship gravitas to "Loud Places" and the breakbeats of "Seesaw." But his role as electronica's next great everyman is solidified by delivering playful takes on dancehall and profane trap music ("I Know There's Gonna Be [Good Times]"), nods to the furious loops of The Field and The Chemical Brothers ("Hold Tight"), tightly molded ecstatic house ("The Rest is Noise"), and more, more, more. Two releases deep, Jamie xx is clearly a jack of all trades and master of—well, if not all, then on the way there. – AB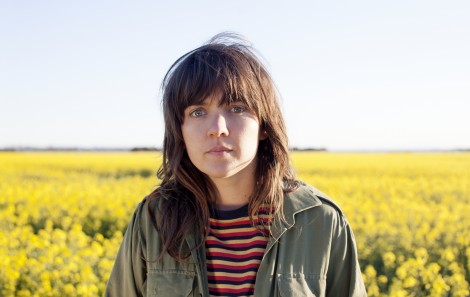 8. Courtney Barnett – Sometimes I Sit and Think, and Sometimes I Just Sit
(Mom + Pop)
In a sense, it feels like Courtney Barnett has been around for a long time. For two years, her songs have been heralded in every corner of the Internet, and her first two EPs garnered enough attention that they were combined into the A Sea of Split Peas mini-album last year. So when this record finally dropped in March, it was still necessary to remind yourself that this is her debut album.
Everything that had made early songs like "Avant Gardener" and "History Eraser" stand out from the crowd appeared in force on the album, and more. From the fiery, stream-of-consciousness grunge of lead single "Pedestrian At Best" to the jangly, '90s jauntiness of "Nobody Really Cares If You Don't Go to the Party," the music is uncomplicated and direct throughout. She lets her world-weary frustrations congeal on the two longest, bluesiest cuts, "Small Poppies" and "Kim's Caravan," indulging her inner guitar hero for a few minutes each time.
But what sets the record apart from the crowd is, of course, her lyricism. She is able to convey a lifetime of existential boredom simply by stating it in ordinary, everyday language. Her deadpan, matter-of-fact humor, not unlike John Grant or Jarvis Cocker, is so uncommon in rock writing that you are jolted out of your stride. Album opener "Elevator Operator" is not crammed full of one-liners, but is in fact a masterpiece of storytelling economy. "Depreston," too, shows that her comedy is not just for the laughs, but as a shortcut to communicate bigger ideas. There will be people who do not sync with her sense of humor, and without the nuances that come with it, this could seem a shallow album. For everybody else, this is a record to return to year on year, an indispensable friend. – MP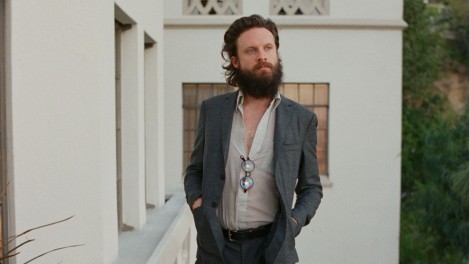 7. Father John Misty – I Love You, Honeybear
(Sub Pop)
Several months before its release, critic Steven Hyden predicted on Twitter that I Love You, Honeybear, Josh Tillman's second album as Father John Misty, would provoke "rapturous reviews and unreadable thinkpieces." The thinkpieces arrived much later, focused on Tillman's mild-at-worst trolling of Ryan Adams's 1989 covers. The laughable hand-wringing over that gave more ammo to those who view the FJM persona as a hypermeta exercise in self-indulgent cleverness.
While those charges could be levied against the first FJM record, Fear Fun, they're simply not true of I Love You, Honeybear. The security blanket of jaded irony Tillman once employed falls away, revealing the full breadth of his insecurities, dreams, fears, rages and, most tellingly, his love for his wife, the photographer Emma Tillman. Few songs in recent memory have tackled the enormity of a potentially lifelong love as poignantly as "I Went To The Store One Day." On "Nothing Good Ever Happens At The Goddamn Thirsty Crow" and "The Ideal Husband," Tillman attacks his own jealousy, self-medicating tendencies, bitterness and fear of commitment, the latter song so honest and self-eviscerating it turns your stomach. These aren't the typical attitudes of a man chuckling to himself in self-satisfaction.
Did I mention Honeybear is hilarious? It also sounds great, the arrangements largely warm, early 70s country-rock and folk. (Imagine that era's Stones if Jagger only wrote songs as unvarnished and self-critical as "Sister Morphine.") The album has its missteps, particularly the pseudo-electronic "True Affection" and the laugh track on "Bored In The U.S.A." that beats the song's sardonic thesis over the listener's head. Yet even the flaws belong, reflecting their creator and the contrast between distaste for his past self and genuine adoration of the one person who gets him. As he says best himself on "Holy Shit," "Maybe love is just an economy based on resource scarcity/But what I fail to see is what that's got to do with you and me." – LG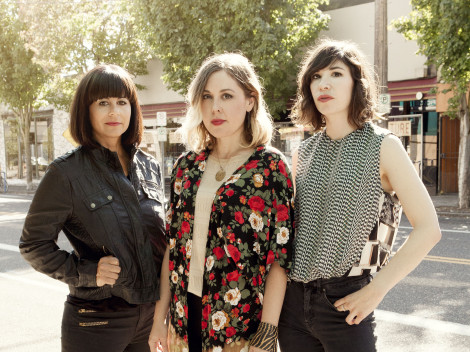 6. Sleater-Kinney – No Cities to Love
(Sub Pop)
After a ten-year hiatus, post-riot-grrrl heroes Sleater-Kinney could have easily phoned in a reunion tour and packed venues around the world. But that's just not how a band like S-K operates after putting so much heart and intention into their career. So when the trio hit the road in 2015, they didn't just play a set of two dozen of their career-defining hits; they armed themselves with ten new gems that collectively formed No Cities to Love.
No Cities is undeniably a Sleater-Kinney record; its transfixing mix of hard-hitting punk attitude, thoughtful lyricism and indie-rock swagger fall right in line with the best moments of the trio's catalog. But it's also uniquely related to this point of the band's career, maintaining the passionate performance of The Woods while recalling the pop brevity and directness of an album like Dig Me Out. There's also a maturity to the band's sound that couldn't have manifested without the band's hiatus, with Carrie Brownstein, Corin Tucker and Janet Weiss allowing their diverse experiences apart to positively influence the way they write and perform as a unit. The highs are louder, the breakdowns more succinct and the anthems more powerful than ever; anyone lucky enough to see these new songs live this year experienced this truth firsthand.
No Cities to Love also showcases maturing lyricism from both Tucker and Brownstein. Tucker's powerful belt and Brownstein's snide yelp have never been more fierce, but their inspiration this time around comes from the headspace of feminist punks who've had an extra decade to experience life, family and various forms of "success." This all comes to a climax in the record's title track, which boldly asserts the changing nature of people and places, diving into notions of atomic tourism and displacement before ending an otherwise heavy track on a lighter note: "It's not the weather, it's the people we love!" And, when you think about it, Sleater-Kinney have always been experts at giving us just enough sugar to help some rather harsh medicine go down softly. – ATB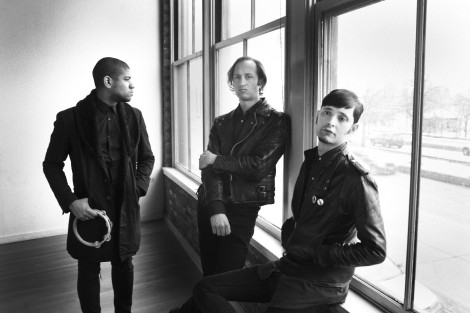 5. Algiers – Algiers
(Matador)
Algiers are remarkably adept at making connections between disparate elements. Gospel and "Ghost Rider." Nina Simone and Nick Cave. Cabaret Voltaire and the Civil Rights Movement. In fact, the Atlanta (and London and New York) band's website and social media presence is a living gallery show of significant countercultural moments and movements, stringing Afrika Bambaataa's Death Mix to literature from the People's Front for the Liberation of Palestine, Bikini Kill singles to Blade Runner, and Einsturzende Neubauten to El Lizzitsky. Yeah, they're an eclectic bunch.
More than merely an impressive Tumblr page, however, the collective influences that Algiers pull from and paste up to the wall add up to a debut album that sounded like no other in 2015, or pretty much any year beforehand. The ways in which post-punk, anti-colonialist politics, genuine menace and deep, spiritual soul combine yield a sound both unique and breathtakingly powerful. Put more simply, Algiers is more open than most bands about what goes into their music, but what comes out—a dark, bold and uncompromising sound—is greater than the sum of their influences.
Algiers' is a melting pot of challenges to convention, and of those who upset the status quo. "Irony.Utility.Pretext." summarizes several generations of institutionalized racism against an electro-industrial backdrop. "And When You Fall" is a beat-driven statement of defiance. And "Blood" juxtaposes blood-curdling screams with the album's most gutting refrain: "All my blood's in vain." It's a lot to take in and try to make sense of, albeit in a breathtakingly performed package, simultaneously alien and familiar. In a Noisey interview the band's Lee Tesche summarized his take on Algiers' place in the underground music landscape: "It's extremely liberating to not fit in anywhere, to belong nowhere." This is where the void screams back. – JT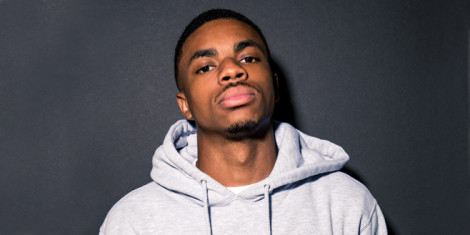 4. Vince Staples – Summertime '06
(Def Jam)
When Vince Staples revealed the album art for Summertime '06 on Instagram in June he captioned the image with a long yet vulnerable text, with a list of names and concluding with: "Summer of 2006, the beginning of the end of everything I thought I knew. Youth was stolen from my city that Summer and Im [sic] left alone to tell the story. This might not make sense but that's because none of it does, we're stuck." In an interview with NPR's Ali Shaheed Muhammad, Staples described it as "the point in time where I understood the power of fear." Reflecting upon his youth in Long Beach, amongst the violence of gangs, drugs, and police, Vince Staples gives a clear-eyed account of what he saw and witnessed. His straightforward and matter-of-fact style is unblinking. He does not glorify nor condemn, rather like skilled journalist he reports. Where albums that look back tend to lean heavily on rose-tinted nostalgia, Summertime '06 is haunted by those pulled by the undertow. It's a sobering listen as Staples describes lives robbed by addiction, greed and power. And it's not restricted to a look to the past either. Staples expands the dialogue to the recurring issues of racism, economic disparity, the prison complex and police brutality. Summertime '06 comes out as the racial tensions in the U.S. (and the world) are difficult to ignore, where gross depictions of police brutality are filmed and shared with painful regularity, where presidential candidates are brazen in their racist rhetoric, and the realist lyrics hold a crystal clear mirror to the day's injustices. The brevity with which Staples raps give each song power and an ability to convey so much, even to those who can't the lives the verses depict. That Summertime '06 is a double-album and a debut solo release is the icing on the impressive cake ensuring that Staples becomes an important voice for hip-hop. – JI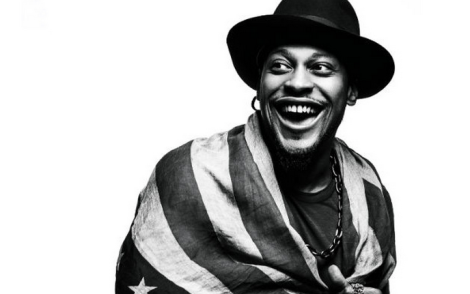 3. D'Angelo & the Vanguard – Black Messiah
(RCA)
2015 was a pretty heavy year, with a social and political climate set up for it by events escalating toward the end of 2014. So it's fitting that one of the year's most profound, most defining records was actually a late 2014 release. Black Messiah received a rushed release when D'Angelo heard the results of the Ferguson and Eric Garner cases, which both neglected to hold police responsible for brutality against black, male victims. But that well-timed release was more than just symbolic marketing; the music on Black Messiah is a sort of tormented soul, it's grooves and eccentricities spilling over with as much pain as there is celebration. Just three songs in, on "The Charade", D'Angelo sorrowfully croons "All we wanted was a chance to talk/'stead we only got outlined in chalk," and, even at its higher points, that political cloud is omnipresent throughout this genre-bending, R&B masterpiece.
But Black Messiah is also a celebration of black music and culture, specifically the pre-computer-music brilliance of Parliament, Sly & the Family Stone, Jimi Hendrix and more, performing with a masterful live band (the Vanguard) while convening for a number of sessions, including some in Hendrix's own Electric Lady Studios. Seamlessly shifting between funk, rock, jazz, R&B and psychedelia, it's the best record Prince never made, and a follow-up more than worth the decade-plus that D'Angelo took off after his highly acclaimed Voodoo.
None of this is to say that Black Messiah is an overly heady album, or not also a simply great R&B record. But it fits the bill of a classic like What's Goin' On, where the political, musical and sensual elements work hand in hand to create a brilliantly satisfying whole. While we at Treble certainly hope we won't have to wait until 2030 for the next D'Angelo LP, you certainly won't hear too many complaints if it's as transcendent as this one. – ATB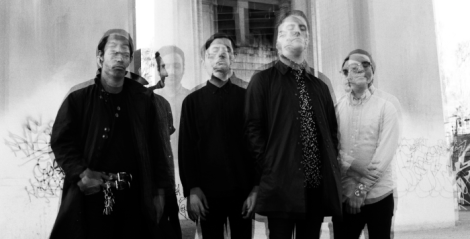 2. Deafheaven – New Bermuda
(Anti-)
New Bermuda is littered with moments that feel revelatory: The triumphant riff that erupts three minutes into "Brought to the Water"; the dreamy post-punk chug that opens "Gifts for the Earth"; the thrash-metal gallop that begins "Luna"; the breathtaking, slide-driven outro to "Come Back." It's almost like bearing witness to the existence of magic before your very ears. But really, that would sell short the labor and vision that goes into an album such as this. Deafheaven understand the nuances and intricacies of composition intimately, each climax arriving at the moment when it's needed most, and every comedown happening just as the last ounce of cathartic energy is spent.
It's not said often enough that Deafheaven work ridiculously hard. They have to; an album as complex and bearing as many layers as New Bermuda would fall apart without the intense commitment the San Francisco black metal outfit pours into every riff, every rhythm, every ethereal interlude. That comes through more than ever here. New Bermuda is as atmospheric and beautiful as anything Deafheaven's ever done, but it's also their most muscular and immediate record by a long shot. It's not just intense, it's powerful. These are songs that hit on both an emotional level and a visceral one, each sputter of Daniel Tracy's bass and snare coming at the listener like a fist in the gut.
Before the release of the album, George Clarke described the title as a kind of new destination and place in someone's life, wherein the future is uncertain. It seems like the kind of place that Deafheaven has visited more than once, the experience of their breakthrough album Sunbather in 2013 in particular changing their lives forever. Here they've reached another new and unfamiliar destination, but the only question that remains from here is just how long it'll take before they reach their next all-time high. – JT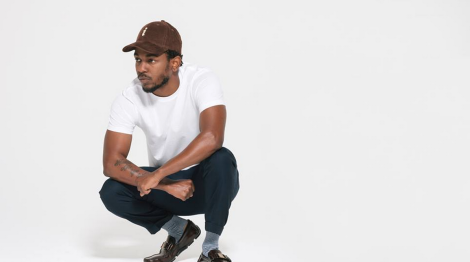 1. Kendrick Lamar – To Pimp A Butterfly
(TDE/Aftermath/Interscope)
Kendrick Lamar's stature in hip-hop almost beggars belief. The massive popularity and overwhelming critical success Lamar enjoys has my skeptical side wondering when he'll get shoved into the dusty corners where "conscious" rappers labor in obscurity. But he is one of rap's half-dozen biggest stars—and won't compromise his pointed sociopolitical opinions or rein in the musical wanderlust that makes To Pimp A Butterfly, his second major-label release, the best-sounding album of 2015.
TPAB functions as a miniature history of 20th/ 21st century black American music, its wavelengths most attuned to funk and jazz but also covering strains of everything from soul to '90s boom-bap. It makes no pop concessions but almost accidentally stumbles on anthems like "King Kunta," "Alright," "i" and "Wesley's Theory." Lamar weaves through torrents of saxophone (courtesy of the tremendous Kamasi Washington) and other assorted horns, lush keys, twisting basslines and drum patterns that might beguile less dexterous rappers. He's always clear and present over the music but allows it to breathe and move as a force equal to his words.
And Jesus fucking Christ, what words they are. Lamar delicately crafts every line, from the crassest dick/ pussy jokes to the most poignant positive affirmations in the face of crippling institutional racism. He's unafraid to rip into himself (the anger at his success on "u") and to express complex, conflicting opinions (his ambivalence about police-violence protests vs. his rage against white marginalization of black culture on "The Blacker The Berry").
Race and class conflicts are America's defining social issues, and no work of art, not even an album as monumental and complex as To Pimp A Butterfly, is capable of distilling them into easily comprehended statements. But Kendrick'll be damned if he doesn't try, and the risks TPAB takes (the epic poem/Tupac interview of "Mortal Man," for example) prove he doesn't specifically fear failure. Fraught as this country's been with racial tension the past two years, it's fitting and inspiring that those protesting the racial injustices of police have adopted the hook of this album's centerpiece song as a rallying cry: We gon' be alright. – LG
You might also like: