Remake/Remodel: The Beatles – Help!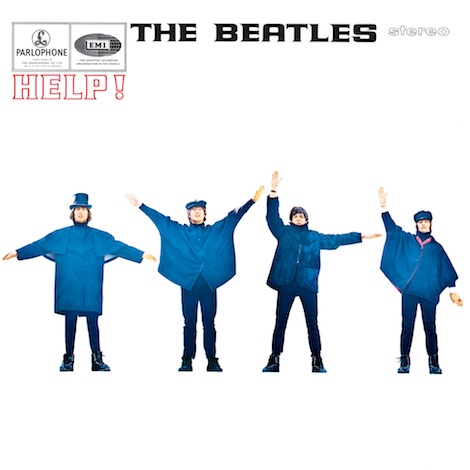 Welcome back to Remake/Remodel, the weekly column in which one of Treble's editors or contributors takes a classic—if imperfect, to our ears—album, and proposes an alternate tracklist in an effort to provide a different, albeit highly enjoyable listening experience. This week, now that we have the luxury of their catalog on Spotify, we tinker with The Beatles' good but still spotty 1965 album, Help!.
Released between A Hard Day's Night and Rubber Soul (though technically just after Beatles for Sale in the chronology), Help! just can't help but end up feeling like a minor Beatles album. In fact, its release coincided with the film Help!, Richard Lester's follow-up to his previous (and superior) Beatles vehicle, A Hard Day's Night. As such, Parlophone was able to milk two separate releases from it: the UK studio album, and the U.S.-released soundtrack album. And it sold well, of course, with the album clearing more than a million units in the U.S. by the end of 1965. Yet the two distinct versions, the U.S. one swapping out several tracks for instrumental score from the film, gives it a weird lack of cohesion. The UK version isn't perfect by any means either. It still relies a bit on the formula that the band had been keeping through most of their early albums, including their tendency to end on a cover, in this case "Dizzy Miss Lizzy." And it doesn't help that, in the U.S., it's preceded by two market-specific repackagings of previously released songs, Beatles '65 and Beatles VI. At this point in the '60s, the art of the Beatles album was still an inferior priority to the possibility of being able to sell people shit.
So let's make Help! the great album it could have been, instead of the pretty good one. But we need to remove some stuff. First we take out "Dizzy Miss Lizzy." "Money" and "Twist and Shout" were fun. This one seems a little redundant. Next we'll chop out "Act Naturally." It's fine, I guess, but it's the token silly Ringo song and, eh, it doesn't add much. After that, one more cut for Lennon and McCartney each: "It's Only Love" and "Another Girl," and we have a slim, 10-song album. That's less than a half-hour, though, so here's where we have a little more fun and add some singles. And it looks something like this…
Listen to the Beatles Help! alternate tracklist via Spotify and follow along.
Side A
"I Feel Fine" [non-album single]
Help! begins exactly like its predecessor A Hard Day's Night, with the anchoring hit title song as its first track. And there's nothing necessarily wrong with that, but it feels like an unnecessary marketing trend of the time. The rest of the album's sequence is fine, but it feels like it tapers off after a big exclamation point at the beginning. Not that there's anything wrong with starting off big. But why not substitute in a non-album single of the era, the rock 'n' roll bossa nova gem "I Feel Fine." Even for a hit, it feels underrated, and its brief opening buzz offers a moment of hesitation before the sparks fly.
"The Night Before"
This I kept the same. McCartney's "The Night Before" keeps everything rocking, even more so than the title track does, if not necessarily as climactically. This is straightforward Beatles at its best. It's almost punk, and dig that guitar solo.
"You've Got to Hide Your Love Away"
Two electrics and an acoustic—that's how the pattern's supposed to go, right? At least that's how it does on Rubber Soul, which was not the band's first great album (second, maybe third) but the first real breakthrough into psychedelia and more sophisticated songwriting. So that makes this Help!'s "Norwegian Wood," which I have no problem with.
"I Need You"
I guess this is the part of the album where I don't change much, since "I Need You" comes right after "You've Got to Hide Your Love Away." No need to change something that already works—the acoustic waltz into a slightly more upbeat number with some fun knob-twiddling effects is a splendid transition.
"I've Just Seen a Face"
The country-tinged "I've Just Seen A Face" seems buried a little in the middle of Side B, so why not move it up a bit? Granted, that means more acoustic songs in a row, but the pace kicks up, and we settle into a comfortable folk-rock groove. But we'll get back to jangly Beatlemania in just a moment.
"You're Going to Lose That Girl"
This Spector/girl-group/doo-wop-inspired track is one that I've grown to enjoy more with each listen, and mostly because of the vocals. The harmonies make it what it is, which is where the vocal group influence really shows. Lennon's high notes are the real standout, and after a few acoustic strummers, it eases us back into some rock 'n' roll of some sort.
"We Can Work It Out" [non-album single]
But let's close out the first side with one of the strongest singles from the first half of The Beatles' career. It's an interestingly structured song, in that it switches from major to minor key, from a four-four rhythm to a waltz. But it's so much in the character of Help! that it seems like a missed opportunity to have left it off the album. As a first-act finish, it goes a long way toward making Help! an even stronger album.
Side B
"Day Tripper" [non-album b-side]
And hey, since we have the A-side of the "We Can Work It Out" at the end of the first side, we'll go ahead and put the b-side at the beginning of this remake's second half. They're a good pairing, so it just feels right to keep that sequence intact. But "Day Tripper" is also a great enough song on its own, if for no other reason than it's legendary guitar riff, that it again feels like a missed opportunity to keep it stuck as a 45 RPM b-side. So we're kicking off the second half of the album with a solid jam.
"Ticket to Ride"
"Ticket to Ride" gets us back to the regular programming, in that it's one of the actual standouts on Help! Its crystal-clear Rickenbacker jangle is a joy to listen to, even in the face of bluesy my-girl-just-left-me mope. Maybe the best song on Help!, actually. Yeah, that seems about right.
"You Like Me Too Much"
This is a minor song in the context of Help!, but it works fine here, especially its juxtaposition of "you'll never leave" me against "she's got a ticket to ride, and she don't care." Girls are either leaving or staying in this stage of The Beatles' songwriting. Not groundbreaking stuff, but we can at least show both sides of it, however basic.
"Tell Me What You See"
Another strong jangler to get us to the big finish…
"Yesterday"
"Yesterday" ranks as one of the most covered songs ever, along with "Hallelujah" and "Bridge Over Troubled Water" and "I Believe I Can Fly." Somehow I'm less fatigued with this song though, and maybe that's because McCartney's sweet, string-laden original isn't overwrought, just a gentle, gorgeous ballad. I initially considered ending the album here, but that felt like too melancholy and slow a way to close out what ultimately turns out to be a fun album.
"Help!"
So I put the title track here. Yeah, it does sound like an opening track, but opening tracks and closing tracks turn out to be interchangeable more often than you'd think. This one works great because it wraps everything up in a nice little bow, and after winding things down and getting sad for a minute, we leave with a bang. And there's Help!, new and improved.
You might also like: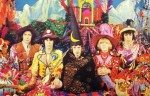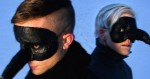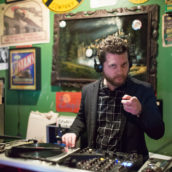 Jeff Terich
Jeff Terich is the founder and editor of Treble. He's been writing about music for 20 years and has been published at American Songwriter, Bandcamp Daily, Reverb, Spin, Stereogum, uDiscoverMusic, VinylMePlease and some others that he's forgetting right now. He's still not tired of it.