10 Essential Swan Song Albums
Rare is the artist who ends their legacy on the highest note possible. All too often, life catches up: Either exhaustion, in-band fighting, ailing health or other interruptions can kill a good band in its tracks — before they get around to releasing that one last good album. And trying to find 10 truly amazing final bows can be a tricky task. Take an artist like R.E.M., whose last albums were far from their best. Or The Pixies, who would have been a great candidate with Trompe Le Monde… but then they reunited and released a pretty lousy album earlier this year that kind of ruined that one. And if we're going by the definition of a swan song as an artist's final work, we more or less ruled out an album like In Utero, which very likely wouldn't have been the band's last album had things gone a little differently.
Two years ago, we published a list of albums that we dubbed Unfollowed Masterpieces — albums that may or may not be an artist's final work, but as they stand haven't been followed-up with anything else. So if you're looking for Fugazi or D'Angelo or The Wrens and can't find them, that's why. (Though My Bloody Valentine and Deltron 3030 proved us wrong a year later.) These 10 albums, however, represent the closing chapters of some of the strongest — if sometimes short — careers in music. Here are 10 essential swan song albums — take a bow.
---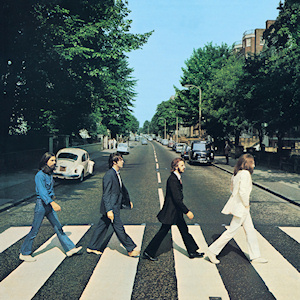 The Beatles – Abbey Road
(1969; Apple)
The last album that The Beatles officially released was 1970's Let It Be, which, in some ways, feels like an afterthought given how thin it feels compared to The White Album and Abbey Road. But Abbey Road was the last album the group actually recorded, a final, ambitious and sprawling statement that showcases the band at their most ambitious, even though internally they were at their most fractured. After all, Yoko Ono didn't break up the group — hell, she wasn't ready to take on all of John Lennon's emotional baggage after being shouldered for the better part of a decade by his bandmates. But as much internal tension was eating away at the Fabs, they funneled it into one jaw-dropping masterpiece of an album that found each member at his songwriting best — Lennon with "Come Together" and "Because," Harrison with "Something" and "Here Comes the Sun," Starr with "Octopus' Garden" (It's fine, just let it go), and McCartney (for all intents and purposes) with the closing medley, aided by Lennon, of course. That closing medley is, in large part, what makes this album such an overwhelming accomplishment — it takes so many different routes, which could have been fleshed out into different songs, but instead were stitched together into one seamless, complex musical suite, closing out with a bit of psychedelic wisdom: "In the end, the love you take is equal to the love you make" (Is that true?). "The End" wasn't really the end, thanks to hidden track "Her Majesty," but what's a few seconds when we're talking about the close of the most influential, and most important rock band of all time? – JT
---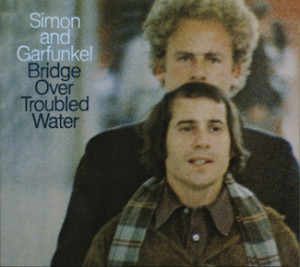 Simon and Garfunkel – Bridge Over Troubled Water
(1970; Columbia)
If Paul Simon and Art Garfunkel hadn't openly admitted Bridge Over Troubled Water would be their final record as a duo, it was definitely in the backs of their minds. Stacked with many of the group's most memorable moments, there is a looming feeling of reverence throughout. And, even though their discography typically featured singer/guitarist/songwriter Simon in a more prominent role, he gave the honor of singing solo in the titular opener (and well-received single) to Garfunkel. There are also two songs that bear heavy references to Garfunkel's subsequent departure from the music industry; the obvious nod to Garfunkel's area of study in "So Long, Frank Lloyd Wright," as well as Simon's solemn goodbyes aimed at him in "The Only Boy Living in New York." ("Tom," in this case refers to the duo's original name Tom & Jerry.)
Bridge Over Troubled Water is a strange case for this list because, since Simon carried the lead vocal and songwriting duties for the duo. Much of his later work wouldn't stray too far from tracks like "Cecilia," or "Keep The Customer Satisfied" and any fan of the duo was sure to appreciate those solo efforts. Still, Garfunkel's angelic tenor served as a perfect complement to Simon's compositions on a track like "The Boxer" without missing the way the two artists' voices would blend into one heartwarming whole. – ATB
---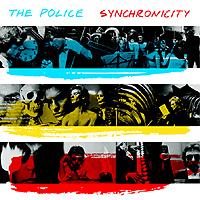 The Police – Synchronicity
(1983; A&M)
If there was ever a definitive moment in music history where fans were completely blindsided, short of a musician's death, it has to be the breakup of The Police following the worldwide success of Synchronicity. The trio had progressed through four albums of quasi- and post-punk with varying formulae of snarl and melody, belying their extensive skills. Their 1983 album ditched any remaining vestiges of punk and ska in favor of dark art-pop inspired by philosopher Carl Jung. (I would argue that it helps them pass the Five Albums Test.) In a golden age of Top 40 radio and a broad expansion of the music video landscape, classics like "Every Breath You Take," "King of Pain," and "Wrapped Around Your Finger" propelled them to heavy rotation alongside Prince, Michael Jackson, Culture Club, and Eurythmics. Sting thought the Synchronicity album and tour were the peaks of the band's efforts, a prophecy quickly self-fulfilled. Behind the scenes he, Stewart Copeland and Andy Summers were increasingly disputing each others' attitudes and creative decisions, and itched to do more personal projects. A few solo albums here, a few charity concerts there, a failed attempt at album #6 in 1986, and then—nothing. By disbanding, The Biggest Band in the World left one of the biggest holes ever in music's heart. – AB
---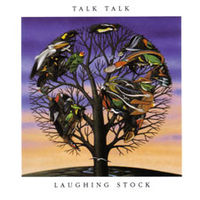 Talk Talk – Laughing Stock
(1991; Polydor)
Laughing Stock serves as the logical culmination of Talk Talk's nine-year career. After all, the group started as a major label synthpop band with several radio hits before slowly but surely unmooring themselves from every aspect of that image. They fought to rid themselves of their contract with EMI, choosing to release Laughing Stock on smaller label Polydor, which allowed them the freedom to push the freeform art rock sound of their previous album, Spirit of Eden, even further. The resulting record is a sonic landscape as vastly intimidating as it is intimately knowable — the hours of recorded improvisation by a variety of musicians have been meticulously arranged into a dynamic collection of songs, from the relentless post-rock of "Ascension Day" to the claustrophobic jazz of "Taphead." The songs all inhabit the same magical world — a realm that no other artist (even those clearly influenced by Talk Talk, such as Bark Psychosis and These New Puritans) has been able to come near, in terms of both sound and quality. Maybe that's why Mark Hollis ended Talk Talk after Laughing Stock — he knew he probably wouldn't be able to come close to its greatness, either.- SP
---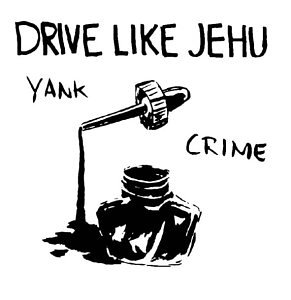 Drive Like Jehu – Yank Crime
(1994; Interscope)
Drive Like Jehu is one of the few bands on this list to not have been so extensively mythologized. And perhaps we're just feeling the high from their sole, five-song reunion show a few weeks ago. But when the San Diego post-hardcore band closed up shop a little less than a year after the release of their second and final album, they ended on as high a note as possible. That doesn't mean they were terribly commercially successful, but artistically, they offered up what is essentially a perfect album in Yank Crime — a complex and artful nine tracks of abrasive and powerful punk rock that had little precedent in 1994, and hasn't been pulled off so convincingly since. There's recklessly violent post-hardcore ("Here Come the Rome Plows"), elegantly orchestrated math rock ("Do You Compute?"), and an absolute monster of an epic in "Luau," which more than justifies all of its nine minutes and 28 seconds. In a way, this album really couldn't be followed up; just try building on something this intricate and intense and see where you end up. – JT
---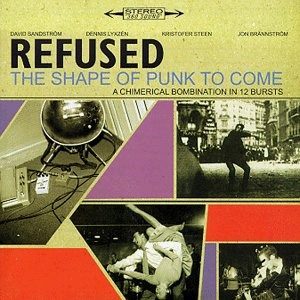 Refused – The Shape of Punk to Come
(1998; Burning Heart)
It's unfortunate that when Refused broke up, they did so around the time of their sophomore album's release, thereby eliminating anyone's chance of being able to hear them play any of the songs live. So when they reunited in 2012, playing festivals like Coachella and FYF Fest, they found themselves in front of massive crowds created by an unprecedented growth in demand over the prior 14 years. No doubt, by the time the Swedish hardcore outfit split, they were probably ready to move on, but we can probably just chalk this all up to bad timing. Their first two albums weren't particularly good, and by the time they got the sound just about perfect, they lost interest in carrying forward as a band anymore. We now know the story has a sort-of happy ending, but this remains the last of the band's albums, and with good reason. It's a complete statement, showcasing a rhythmically complex hardcore band with a flair for melody, more than a little bit of heavy metal coursing through their veins, and more charisma (and sweet dance moves) than most punk bands know what to do with. Sure, the polemics get a little bit silly at times ("I've got a bone to pick with capitalism/ And a few to break"), but when it comes to the songs ("New Noise," "Summerholidays vs. Punkroutine," "The Shape of Punk to Come"), The Shape of Punk to Come is no laughing matter. – JT
---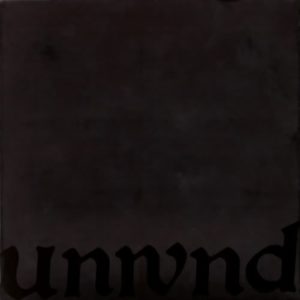 Unwound – Leaves Turn Inside You
(2001; Kill Rock Stars)
When I interviewed the members of Unwound last year about the launch of their archive, their archival live album and the legacy of the band, not one of them said that Leaves Turn Inside You was what they had envisioned their last album was going to be, but they were all perfectly comfortable with closing the book with this piece of music. And it's hard to disagree with that; it's the album that the group had been building up to for more than a decade, and ultimately combined their strengths, influences and broadened ambition into one mighty double album that even the most ardent supporters likely wouldn't have predicted. Thirteen years after its release, the album still feels like a revelation; Leaves Turn Inside You isn't just what happens when an Olympia post-hardcore band goes long, or attempts shoegaze. It's both of these things to a certain extent, but it also feels like an even bigger album than it is. Certainly, it's long enough to be split on two discs, but only by a few minutes. But it's the sheer power of the material, and the scope of what Unwound had attempted that made it feel like more than just another Unwound album. It was a whole new level. Personal disagreements, difficult logistics and life changes made it so that they couldn't stay there,  but Unwound at least planted their flag on the summit before tumbling back down. – JT
---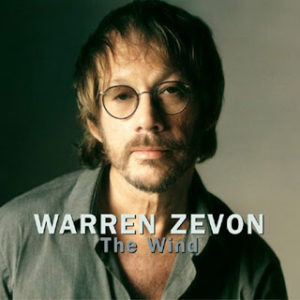 Warren Zevon – The Wind
(2003; Artemis)
One of the very few singer-songwriter albums where the artist knew he was making his own epitaph – the only other I can think of at the top of my head is Lee Hazlewood's Cake Or Death – Warren Zevon's twelfth and last solo album remains a difficult emotional experience. There's the noticeable decline in his voice that used to slash through glass, a tiredness you can really hear in his duet with Bruce Springsteen, "Disorder In the House." There's the thick coincidence that his most previous work had concerned itself with the onset of mortality (My Ride's Here and Life'll Kill Ya, they were titled).
But most disorienting of all was hearing California rock's most piquant, unsparing and dangerous writer stopping to settle his affairs. Zevon had mocked the finality of death with songs like "My Shit's Fucked Up" and "My Ride's Here," and The Wind's songs found him owning up to the reality that he was secretly terrified all along: "Please stay – two words I've thought I'd never learn to say." He stares through the bars of "Prison Grove" and actually does Dylan's "Knockin' On Heaven's Door." Even when he lightens up on "Numb As a Statue" ("I don't care if it's superficial," he tells a potential one-night stand) and "The Rest of the Night," the end is clearly part of the scenery. Zevon wraps up in true Don Quixote style with "Keep Me In Your Heart," a closing strong enough to make one re-evaluate everything he'd said before. – PP
---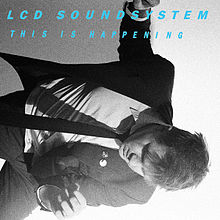 LCD Soundsystem – This is Happening
(2010; DFA/Capitol)
The last of LCD Soundsystem's three albums left James Murphy with a sky-high batting average and the same unlikely mixture of boyish wonder and skepticism he saddled to a handful of the decade's best dance tracks. This Is Happening retains the same balance of reportage, understated humor and precision of his first two albums, extending the songs to let the themes sink in with more than a passing nod to Bowie's Berlin trilogy. But rather than just continuing to check the pulse of his environs Murphy sought the slightest bit of closure.
"From now on I'm something different," he sings in "All I Want," "'cause it's no fun to be predictably lame." The "lame" part is B.S., but the suggestion that LCD Soundsystem had completed its mandate made sense: The party with all its favors, crumpled phone numbers and misheard instructions really had outlived its upside. So Murphy quickly surveys its last holdouts ("Drunk Girls," "Pow Pow"), considers whether you'll accept his final report ("You Wanted A Hit") and steps out the door with as little notice as he can deliver ("Home"). The album's most startling moments are the sudden vulnerability of "I Can Change" ("if it helps you fall in love") and "Dance Yrself Clean" – one of the greatest Track 1's in recorded history, navigating through a grumpy hangover before jostling Murphy into a cleansing ritual I'm still not sure he buys. – PP
---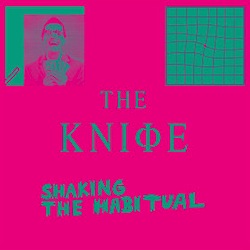 The Knife – Shaking the Habitual
(2013; Brille/Mute)
Shaking the Habitual was already a masterpiece. After waiting seven years following 2006's Silent Shout, the Swedish electronic experimenters (and siblings) dropped a massive LP that broke ground both sonically and from a thematic and philosophical perspective. This 1.5-hour-long opus is deeply rooted in notions of modern feminism and queer theory, taking deep stabs at sexism, homophobia, transphobia and touching on environmentalism and post-structuralism as well. For a group that has always challenged the status quo, Shaking the Habitual was the album they were made to create.
Not only is Shaking the Habitual The Knife's best album and the perfect swan song for the group; the way duo bowed out of the spotlight was quintessentially representative of their ethos as well. After touring in support of the album (via an elaborate stage show in which a group of performers reinterpret the source material), the duo announced a final run of shows before they — as they casually mentioned — call it quits. That was it: No overhyped press releases, no pre-album announcements to increase record sales, just a simple "we're done now, guys." If that's not ars gratia artis, i don't know what is. – ATB