Endless Playlist: Big Ups – "National Parks"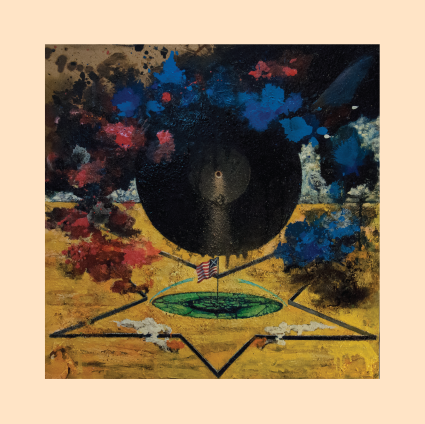 Big Ups' new single, "National Parks," wastes no time: vocalist Joe Galarraga comes in after one mere second. There's no build up or anything. This necessitates mention because it's a lot rarer than you'd think. Still, the fact that I even thought about the way the song began in terms of "wasting time" speaks to how pervasive the model of western capitalism is in our own lives. This aforementioned model emphasizes work and productivity above all—and clearly, it extends even to the media we consume.
This is important because Big Ups clearly has a lot to say about capitalism—see "Capitalized," another single to be released on the group's upcoming record Before a Million Universes, which follows 2014's Eighteen Hours of Static. On "National Parks," Galarraga focuses on his upbringing, and particularly, the tireless efforts of his single mother. While he only touches the surface of those social realities which put his mother's struggles in context, there's an obvious sense of frustration. And why wouldn't there be? He sounds legitimately upset, as if the universe's treatment of her is a right injustice—but he's also level-headed enough to realize that, at the end of the day, the universe has nothing to do with it. During one particular ominous-sounding measure which the band repeats several times, Galarraga recites "She takes a walk to pass the time/she walks alone" before erupting in anger "It's cause she's all alone/'cause she's alone!" We left her alone—we're all responsible.
Indeed, Galarraga sounds tired—as if he's internalized the pain leveled upon his own mother, and it's now begun to define me. How is he learning to deal with his place in the world, or at least, the odds that have been dealt to him? But that's the beauty of punk—the constant sense of rebellion, or learning to accept that you don't have to accept those odds. If you asked Big Ups what genre they belong to, they'd no doubt just say "we're a punk band." In particular, their style is more in line with that late '80s/early '90s post-hardcore sound—Bitch Magnet, Slint, Moss Icon—and that ethos (and more specifically, their leftist politics) are not inconsistent with those bands.
[from
Before a Million Universes
, out March 4;
Exploding In Sound
]