On the fringes: An interview with The Body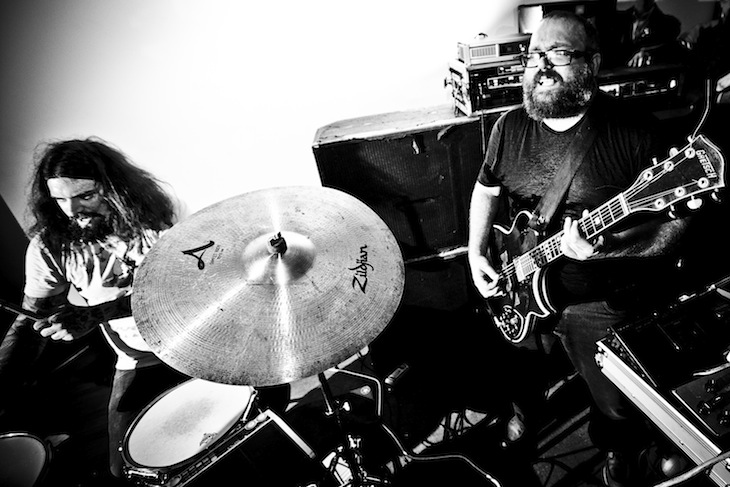 In conversation, The Body's Chip King is friendly and soft-spoken. His voice is warmer and more human than the demonic shrieks he unleashes in the epic, experimental sludge with his musical partner, drummer Lee Buford. In fact, he's downright pleasant. But it's not long into our chat before he delivers a reminder of the menace and bleak world view that their dark and cacophonous music harbors.
"The world and how we operate within it is kind of awful," he says from his home in Portland. "I feel like that's a pretty common view of how the world works."
Understanding the pessimistic, sometimes nihilistic world view that The Body embraces helps in making sense of their venomous and abrasive sound. Ostensibly a metal duo, The Body have been mutilating heavy music into alternately intense and thoroughly strange shapes, reaching a new level of sublime profanity with their latest, No One Deserves Happiness, due out in March via Thrill Jockey. Initially described upon announcement as "the grossest pop album of all time," it's an exploration of electronics and pop song structures under the guise of the band's noisy and gut-wrenching approach. As pop albums go, it's vile in the best of ways.
Still, hearing a bad whose name is synonymous with artfully executed musical antagonism take on something that slightly resembles pop music results in a strange sort of cognitive dissonance. That said, their version of pop music is still a safe distance from actual pop music. "Two Snakes" uses bass-heavy beats and shoegazing guitar textures to craft something not unlike a more guitar-driven, less hip-hop-influenced Death Grips. "Adamah" features Maralie Armstrong of Humanbeast on a stark goth-pop dirge that's closer to Zola Jesus than Yob, while Armstrong is also front and center in the dank death disco of first single "Shelter is Illusory," a feel-bad dancefloor anthem for pagan sacrifices.
That The Body would do something that veers so outside of a heavy music aesthetic would be surprising, if this were another band, that is. Yet King says that the more he and Buford have been experimenting and pulling apart their sound, and electronics-driven album became more of an inevitability.
"I feel like we've been listening to less and less of modern heavy stuff over the last few years," he says. "Obviously there's stuff that comes out that's pretty great. But it's just like…the saturation of it. So we've been listening to a lot of pop music, and it became something we wanted to try. As we started using more drum machines and synth, it became something we wanted to do more.
"With the live shows, it's hard to capture the volume we play it and the amount of air we push through the gear we use," he notes. "It's got an intensity to it that you can't capture on record. You can only go so far with it. So with the records, we're working on making an impact without necessarily turning it up."
No One Deserves Happiness is just one of two albums that The Body has planned for this year. On March 25, they'll also release One Day You Will Ache Like I Ache via Neurot, a full-length collaboration with Maryland's Full of Hell (and yes, indeed, the title is taken from a Hole lyric). And these come after an already busy year of collaborative releases, including their recently released album with one-man black metal artist Krieg, and You, Whom I Have Always Hated with Baton Rouge sludge metal titans Thou, on which the two bands tackled a pretty nasty cover of Nine Inch Nails' "Terrible Lie."
This is part of a long pattern of collaborative albums within The Body's catalog, which also includes their work with North Carolina post-rock group Braveyoung, UK dark electronic producer The Haxan Cloak, Providence sludge metal band Sandworm and Japanese drone outfit Vampillia. Even the albums that simply bear their own name feature contributions from artists whose presence transforms their malevolent roar and scrape into something fascinating and different. Their 2010 album All the Waters of the Earth Shall Turn to Blood featured the transcendent sounds of the Assembly of Light Choir. And just as with "Shelter Is Illusory," Maralie Anderson's powerful, melodic vocals help to give a more accessible spin to the mutant pop of No One Deserves Happiness.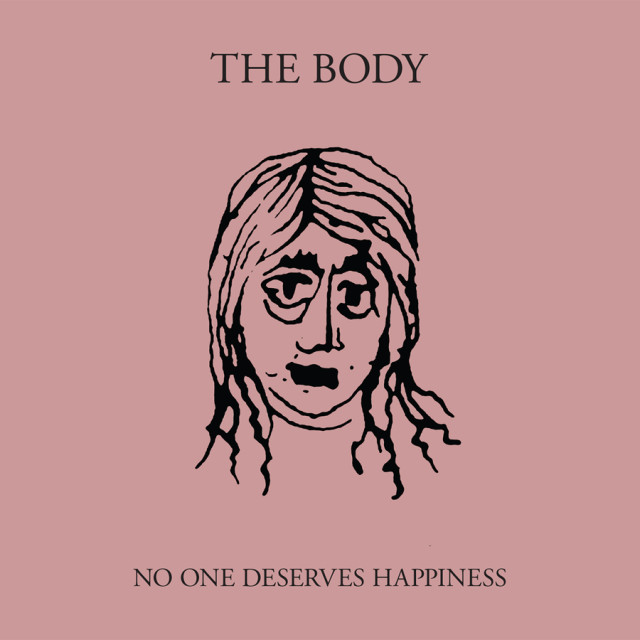 Every time that The Body takes on a new project with new musical partners, they shed new light on an aspect of their sound. But, perhaps more importantly, their collaborators allow them to hear their own music differently.
"I think it was a foreign concept, slightly, the first time we did it with Braveyoung, even though it was very natural because it was with friends of ours," King says. "But after that it became really natural…and you can kind of do more stuff, and everyone has input. So it takes some pressure off recording in a way. It's just super fun to do, but also, even with The Haxan Cloak on the I Shall Die Here, it was really cool to send him some when he sent back the first few samples and asked, 'is this cool?' my mind was pretty blown, like 'holy crap!' It was cool to see another person's take on something you do.
"You might have an opinion, like 'maybe this sucks, but let's try it' and then someone else add something to it and you say 'nevermind, that's awesome!'," he adds. "If it was just Lee and I, we'd throw it in the toilet, but with other people working with us, it ends up pretty cool."
The sheer weirdness of No One Deserves Happiness, coupled with the band's continual embrace of experimenting and dismantling their own sound makes it harder and harder to classify The Body by any established terms. The music they make is heavy, though heaviness for the band is more of an aesthetic than a specific style—not that any of their albums ever ends up sounding quite like the one before it. The Body is a band constantly in motion, never content to stay in one place, though always true to their own twisted aesthetic and following their dark muse as far as it'll take them. Wherever their music seems most at home, King suggests, it's still mostly just on the edge of convention.
"I'd like to say we're not [metal] just to sound tough," he says. "But a lot of times I don't feel like we fit in with it. I feel like there are bands that are amazing that are putting out metal stuff, but compared to how many there are, I don't think it's a good ratio. But if we say we're gonna put out this gross-y pop album, it doesn't mean we're a pop band. We're still on the fringes of that for sure.
"If I just kept doing the same thing, I don't think I'd enjoy it."
You might also like: