White Lung announce new album, Paradise
White Lung are returning with some new noise in 2016. On May 6, the band will release Paradise, their follow-up to 2014's Deep Fantasy, via Domino. The band made the announcement with an accompanying Q&A done by St. Vincent's Annie Clark.
Here's an excerpt from the band's vocalist, Mish Way:
There's this really stupid attitude that only punks have where it's somehow uncool to become a better songwriter. In no other musical genre are your fans going to drop you when you start progressing. That would be like parents being disappointed in their child for graduating from kindergarten to the first grade. Paradise is the best song writing we have ever done, and I expect the next record to be the same. I have no interest in staying in kindergarten.
The band also released a new video for "Hungry," which you can watch below, as well as check out the cover art and tracklist. It stars Amber Tamblyn and features a cameo appearance by Deafheaven's George Clarke.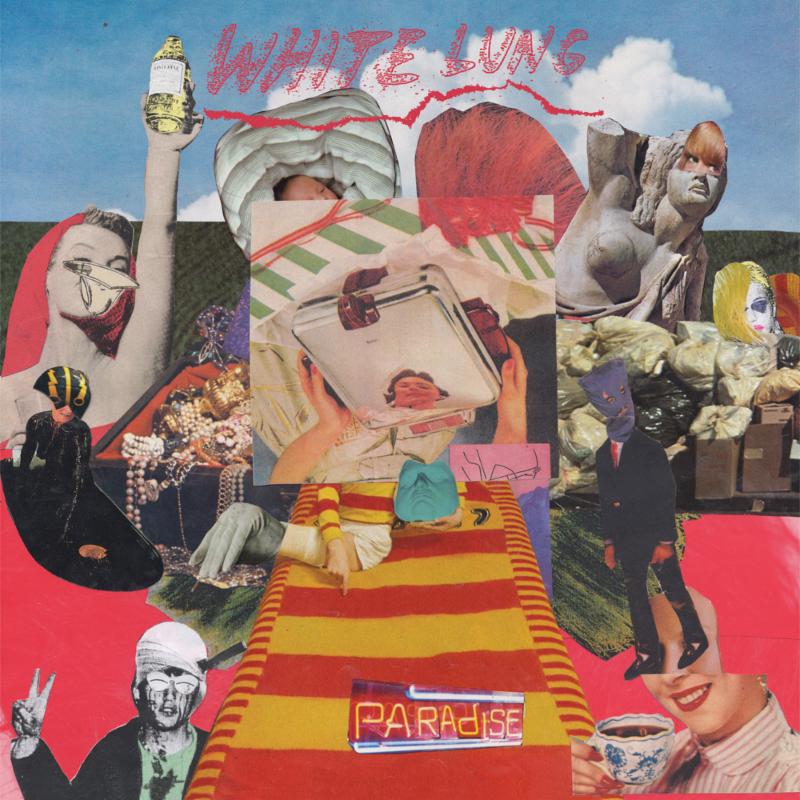 White Lung Paradise tracklist:
1 Dead Weight
2 Narcoleptic
3 Below
4 Kiss Me When I Bleed
5 Demented
6 Sister
7 Hungry
8 I Beg You
9 Vegas
10 Paradise