Hardcore's been having a hell of a run lately. There's arguably never been a better time to be a hardcore fan, other than in the early '80s when albums like Damaged and Zen Arcade showed us how aggressive and uncompromising punk rock could be. And in the 21st century, hardcore has evolved to comprise a much broader, weirder and often more intense set of sounds than it did in its early years. And it's only grown more interesting and unpredictable.
The level of talent in hardcore in the 21st century has been astonishing, from Terror to Turnstile, Ceremony to Soul Glo. We've heard some of the most visceral surges of aggression ever caught on tape or hard drive, we've seen the very idea of hardcore get remolded into strange new shapes, and we've also been reminded of the simple power of four power chords played as loud and as fast as possible. So we figured it was time to put together a list of our favorites.
Tackling a list of the best hardcore albums of the 21st century involved more debate and discussion than most lists we run (casual disclaimer about this being a highly subjective list of favorites that we made mostly because we love these albums), if mostly for the simple question of where we draw the line of what to include and what doesn't quite fit. For the purposes of this list, we did impose a few guidelines: 1. Grindcore isn't included, since that's ground we recently covered. 2. Screamo is fair game, but 3. Dischord-style post-hardcore isn't. We did include metalcore, while being careful not to lean to far into metal (though with one band that did create a little bit of disagreement, you'll probably figure out which one). But ultimately it came down to that visceral feeling of which albums are the most energizing, most exciting and cathartic—some of them two decades later, some of them only a year old.
That's ultimately what mattered most, even if we left something out (probably) or made a controversial ranking choice (likely). These 50 albums all get the adrenaline pumping and send us to crank the volume knob until it breaks off.
---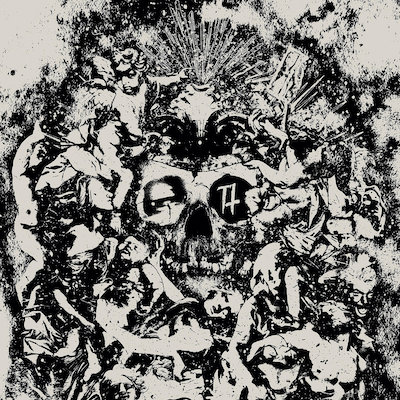 50. Trap Them – Seizures in Barren Praise (2008)
Seizures in Barren Praise very nearly breaks one of the rules imposed on this very list, but New Hampshire's Trap Them only ever made grindcore one brief stop on their descent into the darkest depths of metalcore and crust. Building on the foaming-mouth hostility of debut album Sleepwell Deconstructor, Trap Them push that record's lean 21 minutes to a seemingly epic 25, pushing the harrowing limits of their filth-caked riffs and vocalist Ryan McKenney's flame-scorched growl well into panel-melting red. Occasionally, yes, there's a little bit of grind, but such are the perils of running a gauntlet of agony. – Jeff Terich
---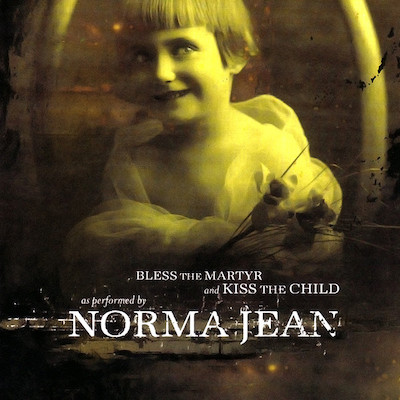 49. Norma Jean – Bless the Martyr and Kiss the Child (2002)
Norma Jean's debut LP is a macabre and brutal hour of gut-wrenching breakdowns, panic attack guitar tones and Josh Scogin's most harrowing vocal performances. Bless was a herald of a hardcore revolution, transitioning into multiple genres with ease, and helping write watershed moments of early metalcore. It can't be stated enough just how gothic and haunting the album is. "Face:Face" possesses one of the best breakdowns ever committed to the genre, going so hard that it opens up the pit of the soul—and the mind. At its best, Bless works because it's an album that cares just as much about its negative space as its encompassing brutality. A rare gem. – Brian Roesler
---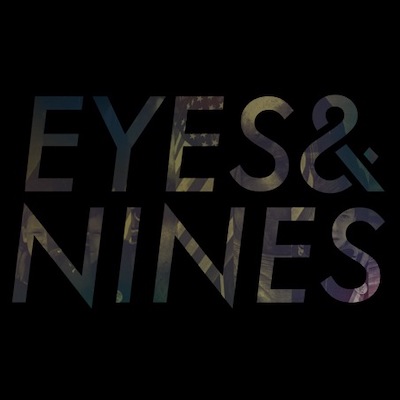 48. Trash Talk – Eyes & Nines (2010)
For a brief period at the start of the 2010s, Trash Talk were the biggest hardcore band in the world. Their 2010 breakthrough Eyes & Nines expertly captures the destructive carnage that made the Sacramento band so legendary. "Explode" surmises Trash Talk, containing so much riotous energy that it's incapable of containing it within the confines of a single track. The whole 18-minute album is littered with incendiary fragments, from the sub-one-minute powerviolence of "I Do" to the comparably-elaborate "Flesh & Blood" to the evil doom of "Hash Wednesday." An album whose personality feels genuinely dangerous. – Tom Morgan
---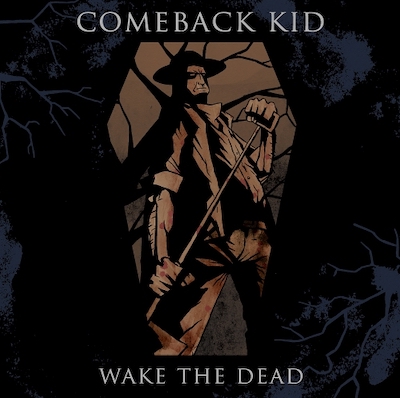 47. Comeback Kid – Wake the Dead (2005)
One of the greatest hardcore bands to have come out of Canada, Comeback Kid delivered their finest hour on Wake the Dead. The venerable Winnipeg act have consistently produced enthralling and rousing melodic hardcore albums, including this year's excellent Heavy Steps. It's hard to split much of their catalog, however Wake The Dead is the one that best shows what Comeback Kid are all about. These 11 tracks are endless fun, displaying a strong ear for huge guitar lines and an intuitive sense of movement and momentum. The indisputable highlight is the title track; a modern classic with a brilliant chorus that practically invites mic grabs and stage invasions. – Tom Morgan
---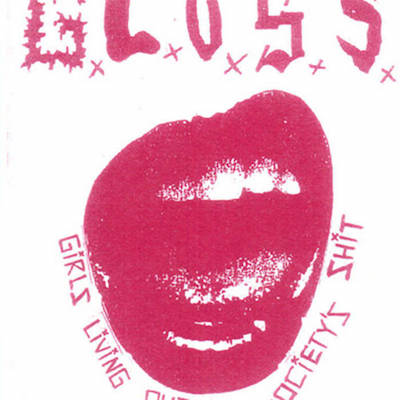 46. G.L.O.S.S. – Demo (2015)
G.L.O.S.S.' 2015 debut DEMO sparked a brilliant sequel and a $50,000 Epitaph record deal, which the group considered agreeing to in order to distribute the money to mutual aid. Given Epitaph's partnership with Warner, however, G.L.O.S.S. decided against it and broke up. "While signing to a label like Epitaph would be in many ways relieving, it would probably mean the death of the feeling that so many of you have told us means so much to you." Since their disbandment, the project's digital proceeds have been donated to a homeless shelter in Olympia, Washington.
G.L.O.S.S. were always real and DEMO is their perfect raw nebulous. Opener "G.L.O.S.S. (We're From the Future)" is a mantra. "Targets of Men" attacks the patriarchy's guise toward women and femmes, while "Outcast Stomp" is a rallying cry for the isolated, anguished, and hated. In 2015, more transgender people were murdered than any other year on record. G.L.O.S.S.'s punk-as-fuck approach created space and support for marginalized folks, operating on trust, solidarity, honesty, and blistering d-beat. – Patrick Pilch
---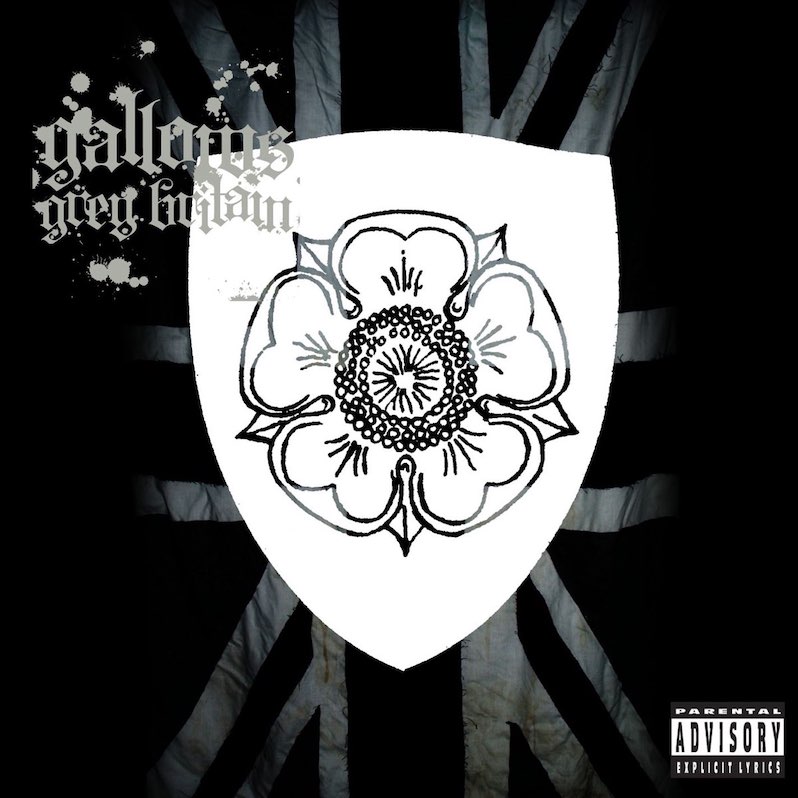 45. Gallows – Grey Britain
After Gallows signed to Warner Bros, fans worried that the follow up to their debut would be toned down and commercialized. They needn't have worried. Grey Britain is dirty, discordant and horrifying, opening with a proclamation of hatred for England's capital city and ending with the bleak assertion that "Great Britain is fucking dead." Not content with just being provocatively gruesome on a major label, Gallows also showed that good punk isn't always about tearing past at breakneck speed. There's a gorgeous and palpable menace in the dark, heavy rhythms that characterize much of this record, making it into a kind of relentless and terrifying forward march—except one that doesn't so much evoke an army of disciplined foot soldiers but rather a group of riotous mutineers who've gone AWOL. – Ed Brown
---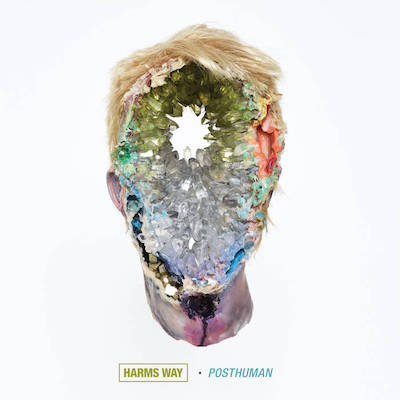 44. Harm's Way – Posthuman (2018)
Posthuman's title tells you everything you need to know about the tone and texture of this beast of an album. Incorporating strands of moody industrial metal into their distinct brand of heavy hardcore, Harm's Way created something truly fearsome on their fourth full-length album. By adopting transhumanist imagery (see the album title and track titles like "Become A Machine") as well as a precision-tooled approach to song construction, Posthuman saw Harms's Way create a uniquely mechanistic hardcore language. The riffs and beatdowns of highlights such as "Sink" and "Become A Machine" are so precise and visceral you practically hear their monstrous gears whirring. – Tom Morgan
---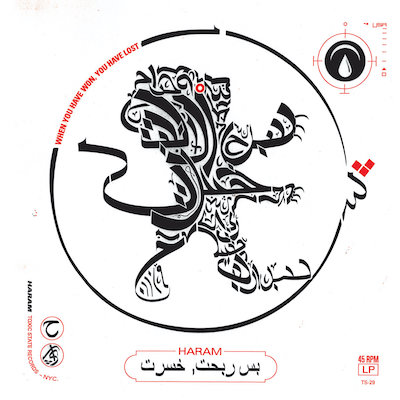 43. Haram – When You Have Won, You Have Lost (2016)
The debut album by New York's Haram is raw and relentless, muscular and concise. Its two sides comprising just 20 minutes of furious, old-school hardcore punk, there's nothing traditional about the group, whose name translates to "forbidden" in Arabic. Vocalist Nader Habibi likewise growls in Arabic, with lyrics that reflect his experience as a Lebanese American, taking aim at Islamophobia and religious extremism alike. It's all delivered in minimum fidelity, which serves to only ramp up the intensity in the process. It's a vital and crucial perspective offered in a suitably incendiary method of delivery. – Jeff Terich
---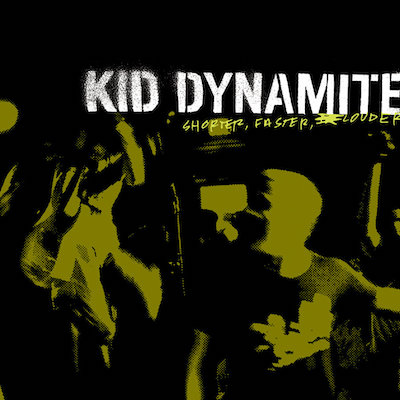 42. Kid Dynamite – Shorter, Faster, Louder (2000)
Doing pretty much exactly what it says on the tin, Shorter, Faster, Louder treats us to an adrenaline-fueled whirlwind of angst and noise as Kid Dynamite break punk down to its bare-bones essentials. This record doesn't just feature some of the heaviest, most aggressive D-beat pummeling in the game, it also finds the Philadelphia band unafraid to throw us an infectiously catchy melodic hook when the occasion calls. Best of all, though, is how the band blasts through these tonal shifts like a wrecking ball, carving out their own jagged musical landscape as they burn relentlessly through their track list at lightning speed. – Ed Brown
---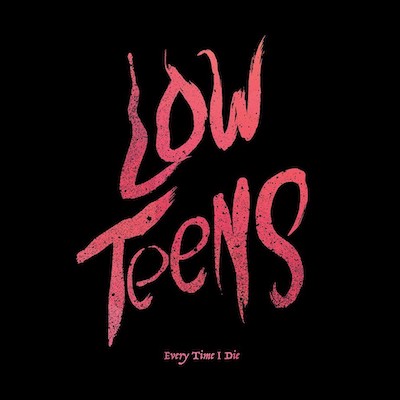 41. Every Time I Die – Low Teens (2016)
Low Teens sees Every Time I Die frontman Keith Buckley show off an impressive array of vocal styles; tracks like "Just As Real But Not As Brightly Lit" feature a tortured metallic shriek, whilst "C++ (Love Will Get You Killed)" has him bring out a croon that sounds almost suave. But whatever the volume, Buckley's voice is dripping with an intensity of emotion that lends a degree of credibility to lyrics that might otherwise sound unremarkable (his anguished delivery makes the simple "It's a trap / Lay the bait" from "Glitches," for example, into something terrifyingly profound). Throw in a mighty avalanche of riffs that possess your entire body with the urge to move, and we've got one belter of an album on our hands. – Ed Brown
---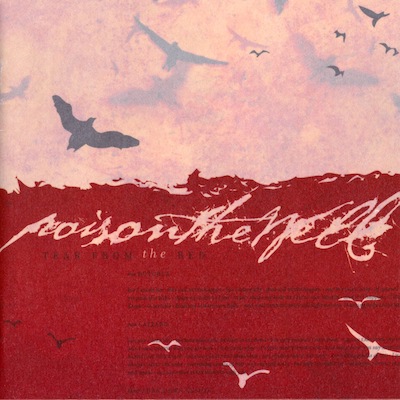 40. Poison the Well – Tear from the Red (2002)
Sometimes Tear From the Red indulges metalcore's expected sing-scream dynamic ("Lazzaro," "Moments Over Exaggerate") but Poison the Well's Jeffrey Moreira sang more expressively and bellowed more fearsomely than many contemporaries. Quiet, ambient passages emerging from furious riffs (or vice versa) appear abruptly ("Turn Down Elliot") and can be downright frightening (the Apocalypse Now-sampling instrumental "Karsey Street" transitioning into "Parks and What You Meant To Me"). Red's secret weapon is the precision of Christopher Hornbrook's drums and the (electric and acoustic) guitar interplay between Ryan Primack and Derek Miller. The latter found more fame as half of Sleigh Bells, but the deafening riffs he brings that duo owe much to his time in the hardcore trenches. – Liam Green
---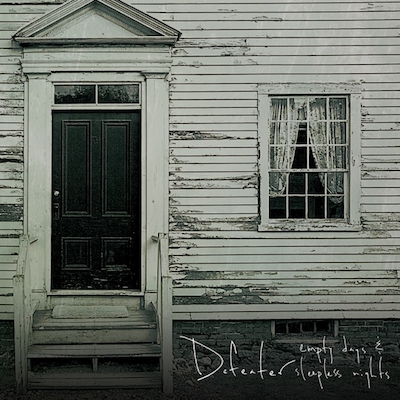 39. Defeater – Empty Days and Sleepless Nights (2011)
One of the most conceptually ambitious hardcore bands of the 21st century, Defeater's Empty Days and Sleepless Nights is a mini-masterpiece. The Boston band's entire discography follows one story; a complex and perspective-shifting narrative centered around the struggles of one family in post-WWII America. Their brilliant and intense second album takes the narrative to some especially tragic places. Early highlights "Dear Father" and "No Kind Of Home" encapsulate the raw and right-up-in-your-face tone, however, it's the album's final four tracks that really take the breath away. These four acoustic ballads are even more heart-wrenching than the ferocious hardcore cuts, with "Headstone" ending Empty Days and Sleepless Nights on a fittingly devastating endnote. – Tom Morgan
---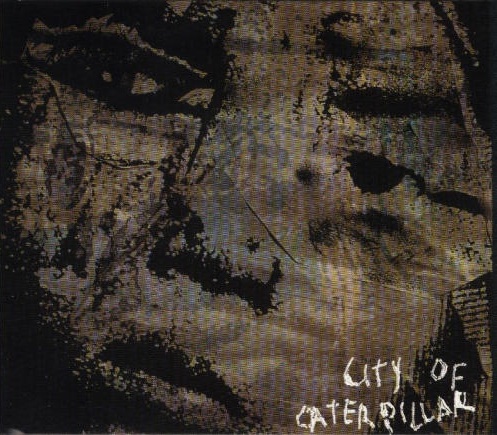 38. City of Caterpillar – City of Caterpillar (2002)
Virginia screamo represent. City of Caterpillar's sole studio record (that is, until this year) represented the arthouse wings of hardcore as they boiled over in the early 2000s, back when prog was still a dirty word. Here, the post-rock of groups like Slint and Mogwai fused with classic raw-throated skramz, producing a record that sought to challenge the outer limits of what we could consider punk and make bedfellows what at the time the music media would tell you were opposites. We know better now; their return feels like a victory lap, a confirmation of what they (rightly) gambled on here. – Langdon Hickman
---
37. OFF! – First Four EPs (2010)
Ever been to a posh event where you load up on hors d'oeuvres that are so fucking good you don't care about the actual meal afterwards? These cuts introducing this musical unicorn of a punk-rock supergroup are kinda like that, except without the "posh" part. With members' pedigree coming from post-hardcore, LA hardcore, power pop and more, this early compilation of OFF! work warps you back to the rawness of The Stooges and Dead Boys, compressed into the time limits of The Minutemen and Bad Brains. Screaming about madness, singing about anger, fill up on everything while supplies last. – Adam Blyweiss
---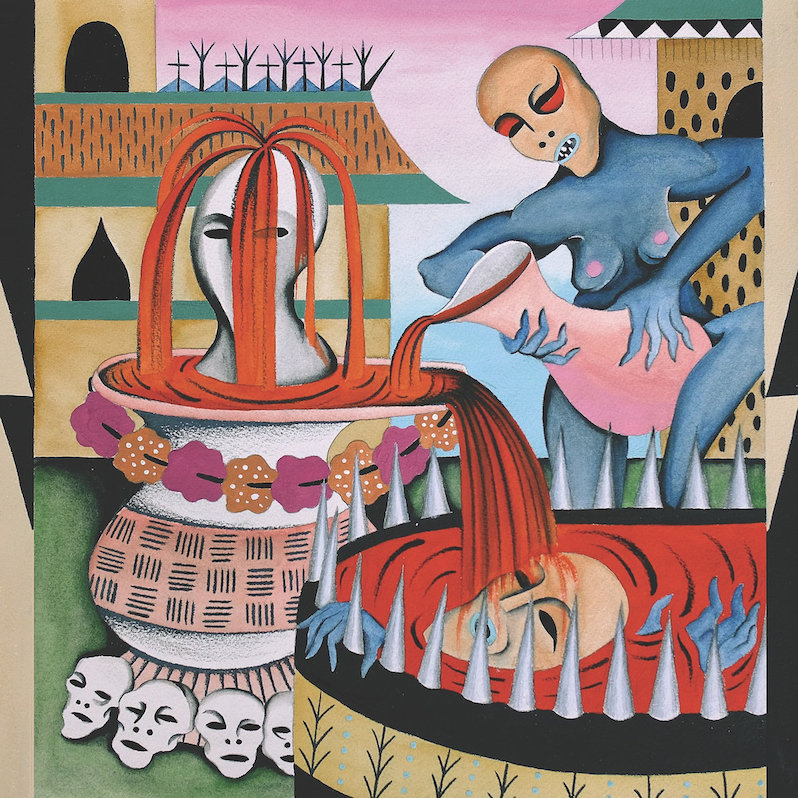 36. Gulch – Impenetrable Cerebral Fortress (2020)
Clocking in at barely 16 minutes (three of which are dedicated to a cover), Gulch's one and only full-length is a testament to hardcore's ephemeral, "you had to be there" spirit. Despite the plethora of genre references one could point to in the band's sound, they weren't listening to Terror or Entombed or Mayhem. They were listening to Siouxsie and the Banshees. They were also going to hardcore shows and not hearing the exact sound they wanted to hear—so they made it. Gulch are the ghosts of hardcore's present, rising out of nowhere to increasingly exponential hype with the explicit intent to disband at the absolute top of the curve. – Forrest James
---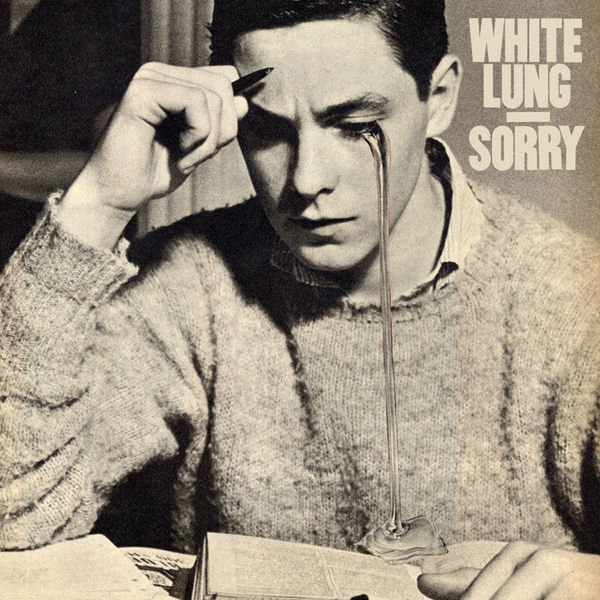 35. White Lung – Sorry (2012)
While a good bit of our list spans the range of styles that hardcore evolved into over its 40 years of existence, this is a classic cut of the good stuff. Think X, Dead Kennedys, Black Flag; shockingly adroit riffs only a kiss away from prog, their artiness kept in check by the driving d-beat, the furious howl of the vocals. Once you get deep enough into music, it's fairly common to see vocals as wallpaper, a texture rather than the focal point. Not so with White Lung's Sorry. These, like most great punk, grab you by the fucking throat and force you to scream along. – Langdon Hickman
---
34. Kvelertak – Kvelertak (2010)
Norse punks Kvelertak's 2010 Indie Recordings debut was just the kick to the head American audiences needed to remind them that black metal was not Norway's sole musical export. The songs on the band's first LP carry a meaty heft that's beer soaked and dripping sweat, a drastic contrast to the snow covered woods of isolation black metal paints. There is nothing mystical about this barroom brawl of an album, with fist-pumping anthems that propelled the band to share bigger stages.with American acts shortly thereafter. There's too much forward momentum here for breakdowns, with a set of barnburners that share more in common with AC/DC or Motörhead than most other metallic hardcore acts. – Wil Lewellyn
---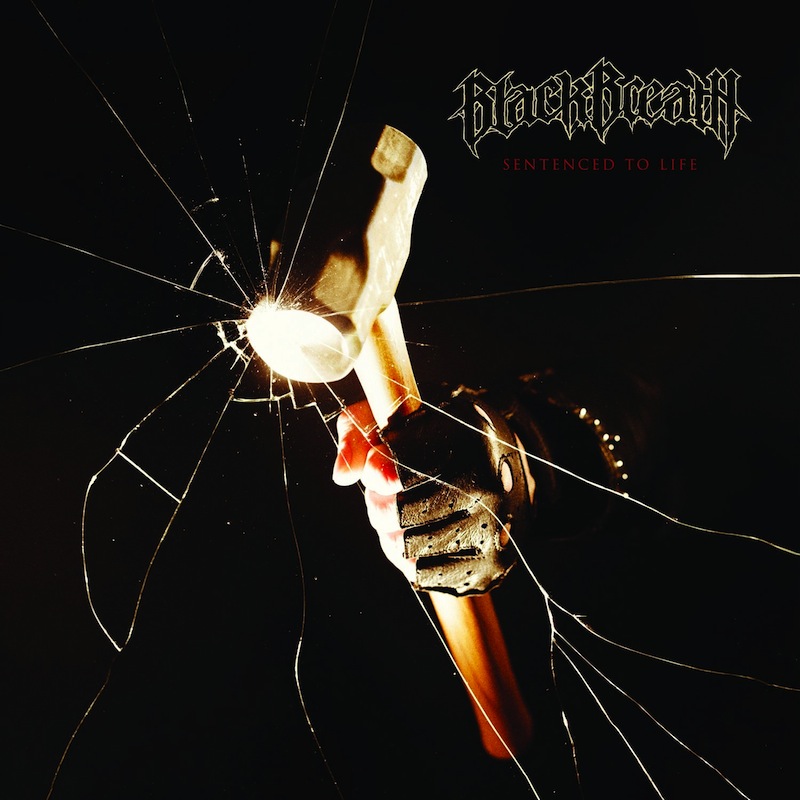 33. Black Breath – Sentenced to Life (2012)
Seattle's Black Breath have released three albums of crust punk and crossover thrash splashed with the buzzing beehive aesthetic of vintage HM-2 death metal guitars. Though they're each deserving of this spot, Sentenced to Life is the one that stings the hardest, their relentless gallop seemingly backed by an even more unstoppable urge to clobber everything in its path. Above all, though, these are soaring anthems for the bloodthirsty, songs like "Home of the Grave" and "Feast of the Damned" sounding like genuine hits—the kind you shout along to and the kind that leave a bruise alike. – Jeff Terich
---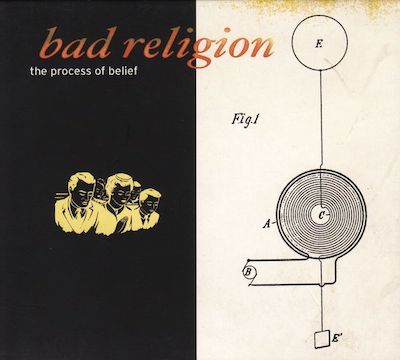 32. Bad Religion – The Process of Belief (2002)
That a punk band could maintain a credible discography for 40 years speaks not just to their musical prowess but how long they think the world has been supremely fucked up. At about the halfway point (!) of Bad Religion's catalog we find The Process of Belief, as strong a defense of their melody and verbosity as anything from the '90s or '80s. Their punk traditionalism tackles topics both material and metaphysical, exemplified most clearly in the playlist transition from the climate-change desperation in "Kyoto Now" to hardcore hymnal "Sorrow." The SoCal veterans don't really have much left to prove to themselves or to us but damn, don't let that stop them. – Adam Blyweiss
---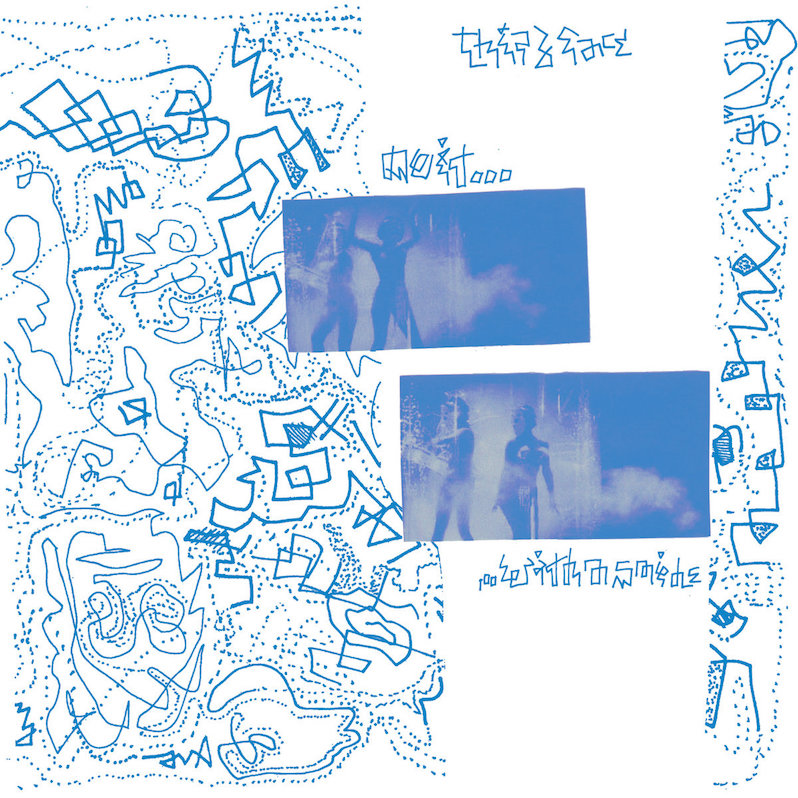 31. Thirdface – Do It With a Smile (2021)
Thirdface sound like they hurl themselves at the microphones. Their debut full length, Do It With a Smile, was recorded in someone's garage, seemingly with the same chaotic energy as any live performance. There is a wild and urgent physicality to their sound, from noodling guitar solos to gurgling groans, as much in service to scathing social commentary as explosive breakdowns. Thirdface refuse to get pinned down or stuck in a rut—their riffs fly by at a breakneck pace, never outliving the payoff. – Forrest James
---
30. Portrayal of Guilt – Let Pain Be Your Guide (2018)
For only 22 minutes, there is a dense assortment of styles packed into Portrayal of Guilt's debut album. The Austin, Texas group blend together elements of grindcore, sludge, industrial and black metal (of the most modern, abstract variety), even collaborating with genre-bending contemporaries Full of Hell. But they remain firmly positioned in the screamo scene, getting Matt Michel of Majority Rule to produce their debut Let Pain Be Your Guide and touring with Pg. 99 to support its release. Portrayal of Guilt are the up and coming heralds of the extreme edge of screamo. – Forrest James
---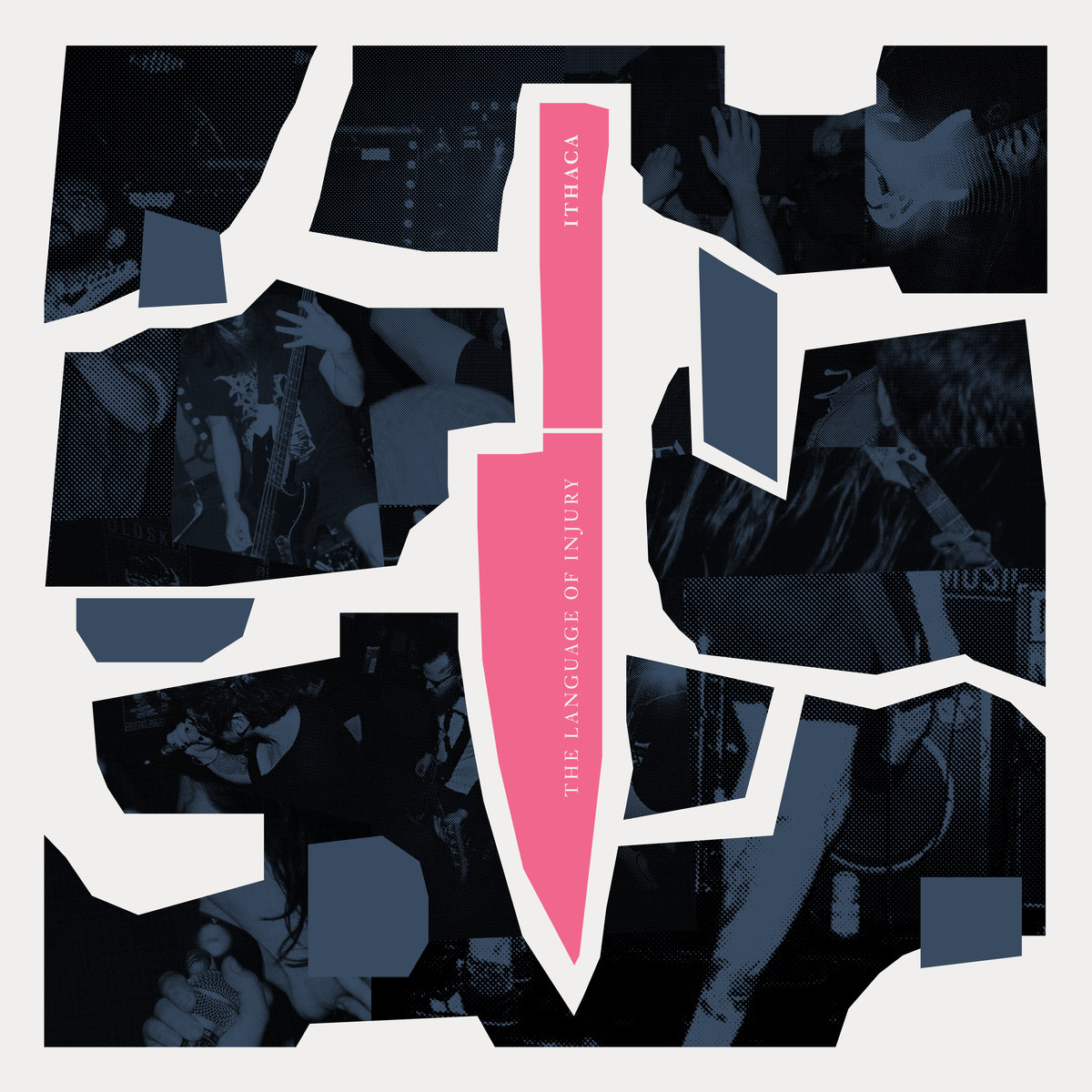 29. Ithaca – The Language of Injury (2019)
On their 2019 debut, Ithaca walk a fine line between jagged mathcore riffs and soaring post-rock melodies. The result is a fresh take on metalcore that is equally melodious and noisy, as inclined to swirl pits as it is to tug heartstrings. Their winning combo of melancholy and rage also owes much to the raw vocal performance of Djamila Azzouz, whose voice heaves and breaks through gutting lyrics. The Language of Injury rightfully marked Ithaca as an innovative force to watch. – Forrest James
---
28. Bane – Don't Wait Up (2014)
A rousing endnote to Bane's stop-start but hugely influential career, Don't Wait Up finds the Boston hardcore legends in especially melancholic form. Tracks like "Wrong Planet" and the stunning closer "Final Backwards Glance" are poignant cuts of sharply-constructed hardcore, rife with huge riffs and stirring gang vocals. Bane's soulful approach reaches its nexus on Don't Wait Up's centerpiece track "Calling Hours." These masterful five minutes operate as a hardcore suite, elegantly moving through an engrossing and electrifying emotional narrative. If hardcore is defined by heart, soul and passion then Bane are one of the genre's all-time greats. – Tom Morgan
---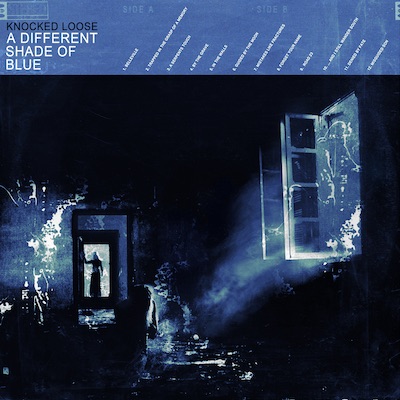 27. Knocked Loose – A Different Shade of Blue (2019)
Hostlity made manfiest, there is little aural comfort or pondering of any kind in A Different Shade of Blue. Knocked Loose fuse so many other genres into their unique hardcore blend that aside from its crushing soundscapes and spine shattering breakdowns, theres little here to remind you of "brotherhood" or the tautologies that often haunt the scene. No, there are only soundscapes of violence, grinding malice and a plethora of metal infusions that leaves an imprint that will seldom be forgotten. – Brian Roesler
---
26. Modern Life Is War – Fever Hunting (2013)
For Modern Life Is War's fourth outing, Kurt Ballou provided production assistance, and it shows. Crafted with a sheen that shimmers while still wading in absolute grit, it's hardcore science meets scene devotion in a beautiful flurry. "Brothers in Arms" encapsulates perhaps the most ancient rigors of the scene's obsession with solidarity and rage as vehicles for expression, while the album in its entirety pummels listeners with the cleanest interpretation of old school influence heard to date. – Brian Roesler
---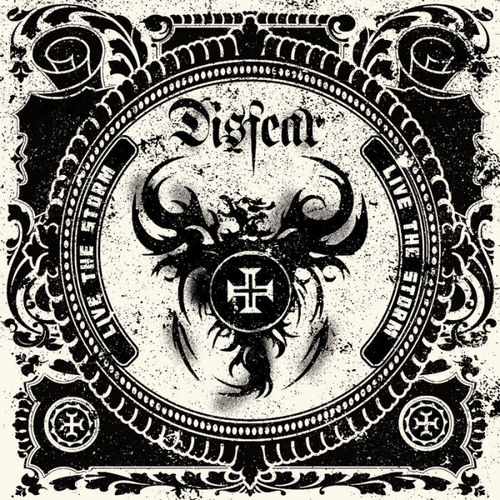 25. Disfear – Live the Storm (2008)
Disfear is a funny one, producing a mix of crust, D-beat and straight up death metal that leaves lots, myself included, arguing over whether they're a punk or a metal band. So leave it to the Swedes to grab Kurt Ballou and make a record that is just as much one as the other, a post-Motörhead rager that leaves you wanting to hurl a chair through the fucking wall and fist fight your neighbors. Like Bolt Thrower, they inexplicably stopped recording new records one day; also like Bolt Thrower, they stopped at their very best, seemingly sniffing the top of the mountain and celebrating forever. Beats my ass raw every time. – Langdon Hickman
---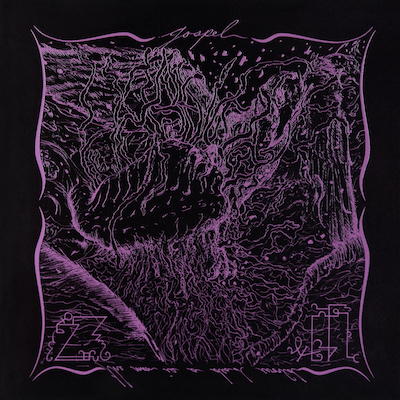 24. Gospel – The Moon Is a Dead World (2005)
The story of early '00s screamo is neither burning out nor fading away, but striking light a bolt of lightning once, only to reappear nearly two decades later. Like the similarly progressive City of Caterpillar, Brooklyn's Gospel broke up following the release of one studio album before reemerging this year with the remarkable (and unexpected) follow-up, The Loser. That first album, however, is a jaw dropper. The Moon Is a Dead World, recorded by Converge's Kurt Ballou at God City Studios (as many entries on this list are) finds the unlikely meeting place between throat-scorching screamo and the knotty, synth-laden complexity of prog. At no point is The Moon Is a Dead World anything less than a masterclass in musicianship; at no point is it anything less than a visceral surge of aggression either. – Jeff Terich
---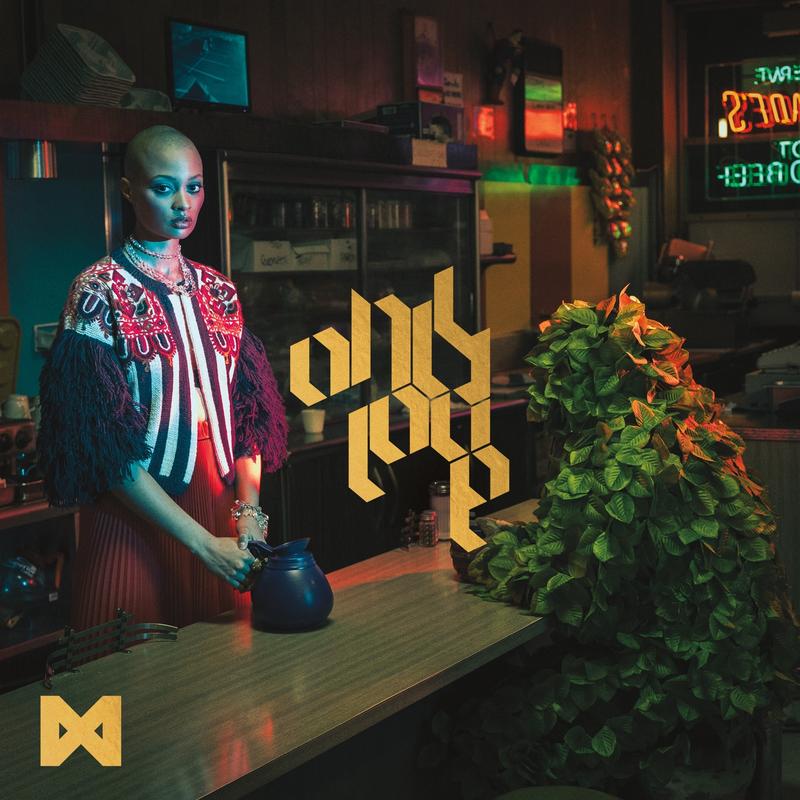 23. The Armed – Only Love (2018)
A time once might have existed in which The Armed were just a hardcore band, but that's long behind us now. By 2018 the Detroit group had embraced the idea of aggressive music as surrealist multimedia project, doing away with credits on Only Love, and for that matter making their track titles as difficult to read as possible. Their live repertoire included a swamp monster and their sound at times felt like a fusion of mathcore, shoegaze and sensory obliterating noise. Naturally it was the most fun record of the year it came out, an explosion of sound and absurdity that delivered moments of sublime beauty and gut-churning aggression alike. They've since dialed back on the mystery, but there's no forgetting hearing this for the first time and getting that giddy rush of what the fuck?! – Jeff Terich
---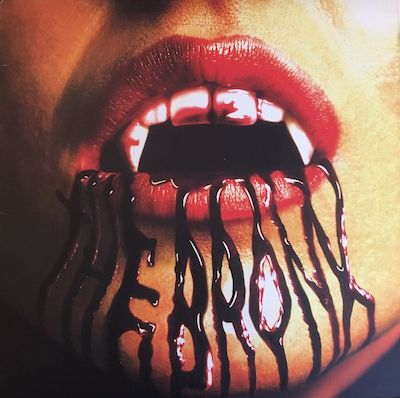 22. The Bronx – The Bronx (2003)
The Bronx's first album boasts one of the most scorchingly powerful opening tracks ever to kick off a hardcore record, "Heart Attack American," and that crashing beat and wailing mash of guitars doesn't really ever let up until the last moments of the album are over. With the Los Angeles band's wild, thrashing riffs, and the shredded yelp breaking out of Matt Caughthran's cigarettes-and-whisky-soaked vocal cords, The Bronx at heart is basically a good old-fashioned rock 'n' roll record—just one that's being blasted out at easily double the speed. And if you're playing it right, far more than double the volume, too. – Ed Brown
---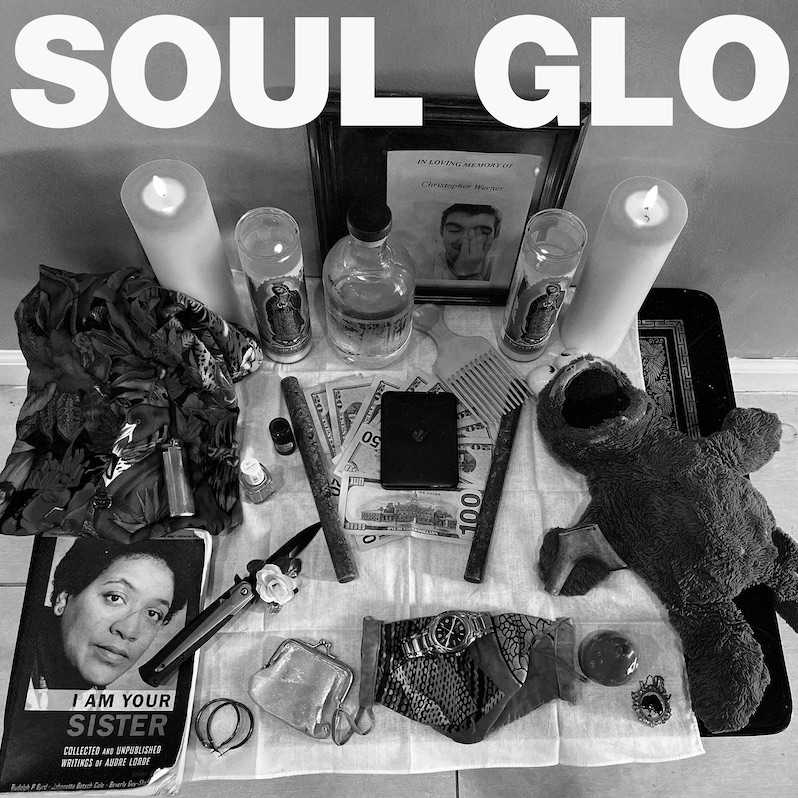 21. Soul Glo – Diaspora Problems (2022)
Soul Glo's anarcho-punk ethos unfurls in the band's vivid, sometimes absurd, but remarkably vulnerable lyrics. The songs on Diaspora Problems rip with urgency and passion as vocalist Pierce Jordan opens up on perceptions of ownership, community solidarity, milquetoast liberalism, abuse patterns, and crushing existential anxiety. "I was in 3rd grade and very fucking afraid on the day i was 'radicalized'," Jordan sings on "We Wants Revenge." "It was 9/11, I was 9, and it was the first time my dad's mortality was in front of my eyes."
The brilliant song structure on Diaspora Problems is a foundational pillar to Jordan's vocal gravitas, a combination which sears through the verses of opener "Gold Chain Punk" and immolates on the backend of "Coming Correct is Cheaper." Just shy of 40 minutes long, Diaspora Problems turns exceptional compositions into relatively lengthy hardcore songs that are initially gripping and only further engaging with each spin. On top of being a confessional, emotional outlet for Soul Glo, Diaspora Problems is a poignant social commentary on oppression, isolation, extortion, and racism in the 21st century. – Patrick Pilch
---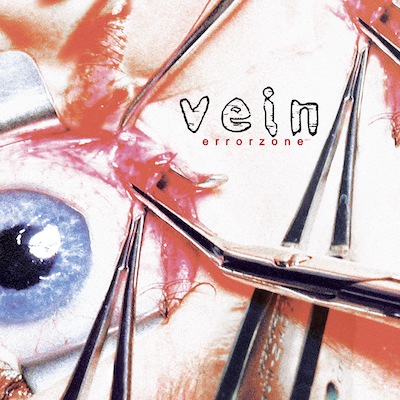 20. Vein.fm – Errorzone (2018)
Vein.fm is an excellent gateway into hardcore for anyone who has ever scanned post-Nirvana grungecore FM waves, enjoyed early aughts nu metal, or played Need for Speed Underground. There's something so familiar about the Boston band's cutting 2018 full length Errorzone, and it's easily one of the best cross-genre appreciations of the 21st century. Blending metal and mathcore with hardcore and nu metal, Vein.fm seer through a heavy tracklist of zonked breakbeats, sidewinding guitars, and retro-futuristic electronics. Vein.fm takes a wrenchingly techno-corporeal approach, putting listeners under a dire knife on "Demise Automation" and sewing up their ungovernable circuitry on "Doomtech." Opener "Virus://Vibrance" finds vocalist Anthony DiDio weighing compulsive, intrusive thoughts and deep self-fulfillment, offering "I've got a nuclear weapon called self actualization, 60/20 inner vision, Aim inside and blast the glass ceiling, If you can't relate, stay the fuck away." Errorzone's observations of the self, the psyche, mental illness, and free will are a modern primer to progressive, genre-bending hardcore of the 21st century. – Patrick Pilch
---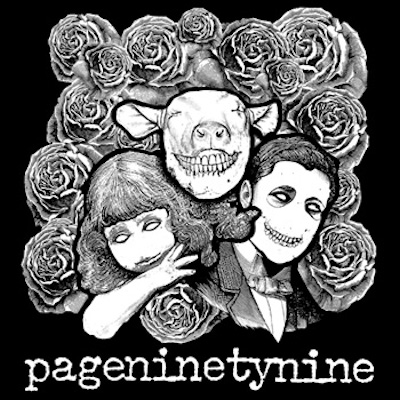 19. pageninetynine – Document #8 (2001)
They infamously decried the term, but pageninetynine undoubtedly helped create modern screamo. Their third studio album arrived in 2001 as a snapshot of the cresting wave of skramz. Fittingly, it was their last full length before breaking up, and over the course of a decade it was the blueprint for dozens of bands to follow towards the screamo revival. An aching but desperate sense of melancholy pervades Document #8. With progressive song structure, atmospheric harmonies, and explosive energy pageninetynine illustrate the heart of hardcore, choosing cathartic exorcism over dejection. – Forrest James
---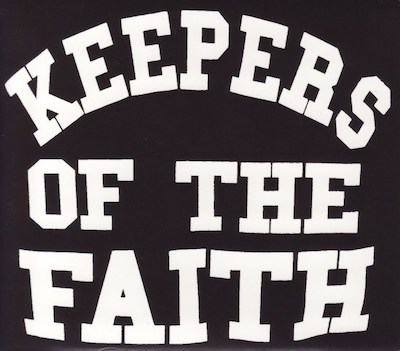 18. Terror – Keepers of the Faith (2010)
You might expect lyrics like "I want to thank you for all you gave me/You opened up my eyes, built me a family" to appear in a ballad or a spiritual. And to some extent they do—except it's this album's "The New Blood," part of hardcore punk's broad us-against-the-world canon, with the LA band acknowledging the beatdown scene's acceptance of the most outside of outsiders. The energy and riffs on their fourth studio album could easily be mistaken for metal, but Terror's thematic agenda comes with punk's tight grip on the clock and hardly a sung note to be found. It's their invitation to get in the pit and try to love someone. – Adam Blyweiss
---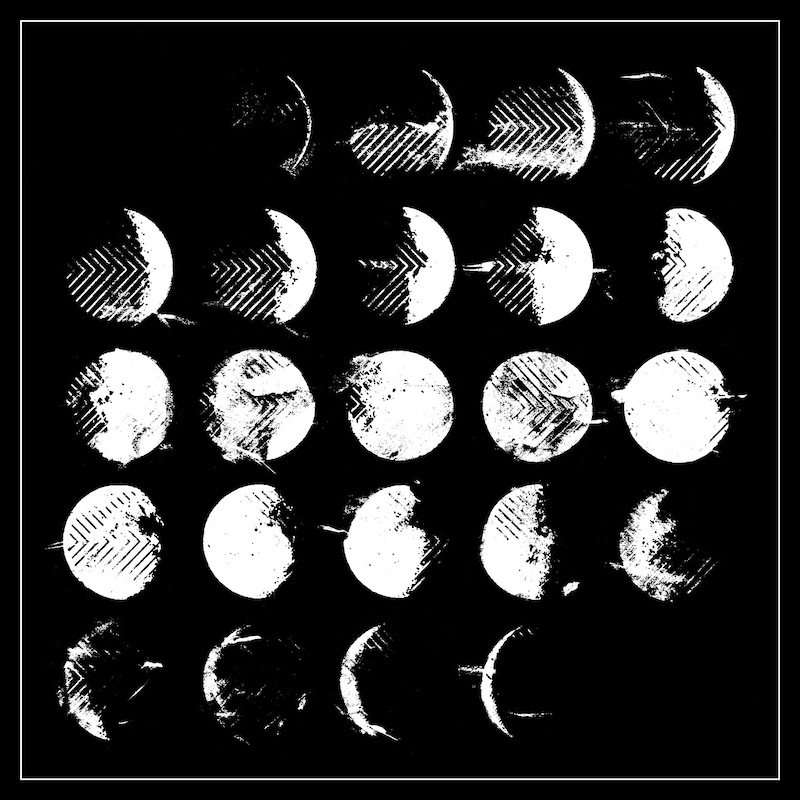 17. Converge – All We Love We Leave Behind (2012)
In every atmosphere-scraping mountain chain—like Converge's discography—there are peaks. All We Love We Leave Behind is one of them. It's the product of a battle-scarred band with the technical perfection to match. The album's opening tracks, from the forlorn stop-start dynamics of "Aimless Arrow" to the implacable fury of "Sadness Comes Home," represent one of the heaviest stretches in Converge's catalog—the drums and guitars in "Trespasses" could beat most blast-beat black metal in a footrace. But it's slower-burn melodic nightmares like "Coral Blue" and the title track (an ode to frontman Jacob Bannon's late dog Anna Mae) that hammer home how much All We Love is a masterpiece of emotional vulnerability. – Liam Green
---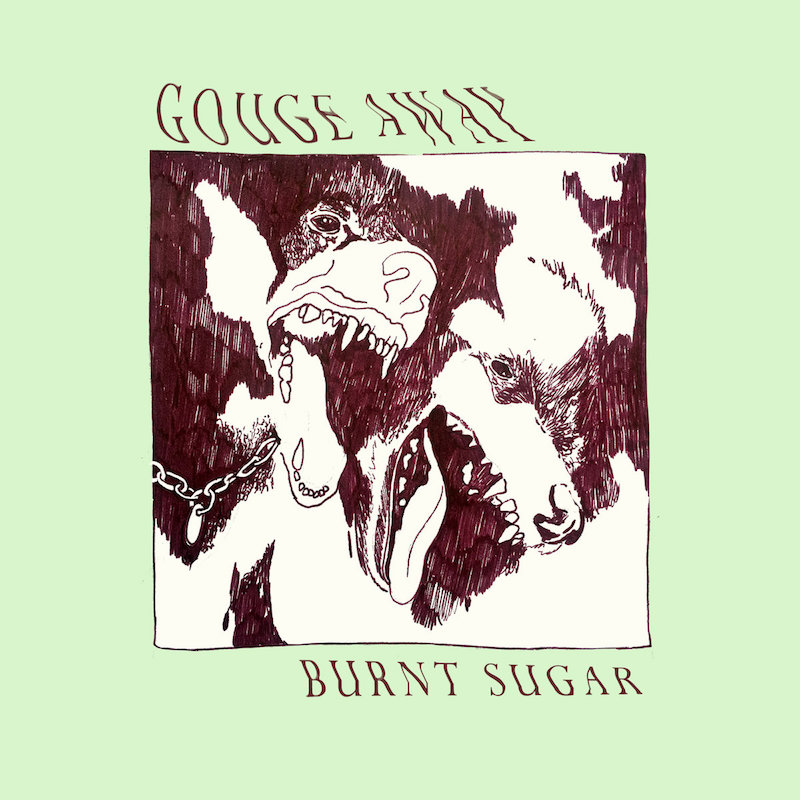 16. Gouge Away – Burnt Sugar (2018)
Tradition can be a specious measure of a hardcore band, especially when faced with a group like Florida's Gouge Away, whose embrace of noise-rock skronk and post-hardcore melody still can't disguise how much of a punch their two-minute capsules of snot and rage pack. Their 2018 album Burnt Sugar blurs lines in boldface, Christina Michelle's vein-popping screams and Mick Ford's mesmerizing guitar riffs working in counterpoint and harmony seemingly all at once. Sure, they break the rules. They'll probably also break your face. – Jeff Terich
---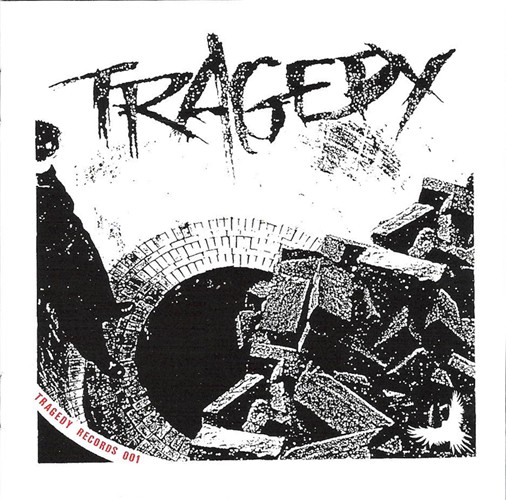 15. Tragedy – Tragedy (2000)
In the aftermath of His Hero Is Gone, one of the most influential hardcore bands of the '90s, three-quarters of that band kicked open the door on a new century with Tragedy. Building on that band's foundation of visceral crust-punk assault, Tragedy put forth a vision of hardcore with darker nuances and as much melancholy as raw, bloodthirsty anger. There are acoustic guitars on their debut, slo-mo sludge riffs and gothic flourishes—dispatches from dystopia made majestic in the pursuit of ash-covered anthems. – Jeff Terich
---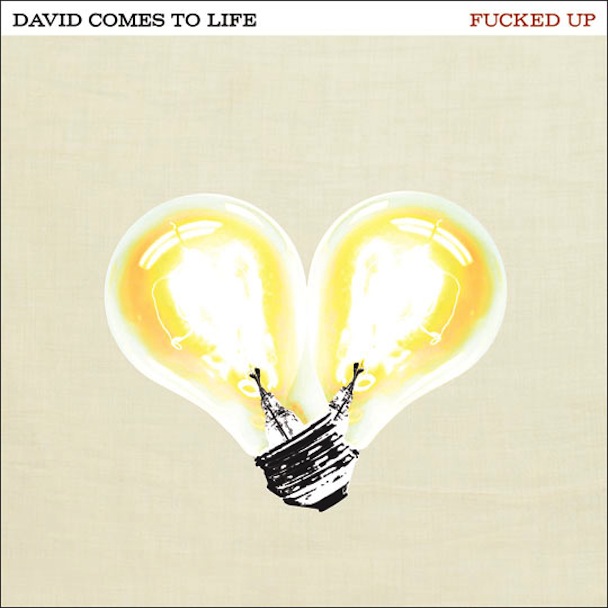 14. Fucked Up – David Comes to Life (2011)
In retrospect, it's not surprising that Fucked Up made a rock opera (sort of) on David Comes to Life. In 2010, even after concept album The Chemistry of Common Life and the oft-experimental Year Of singles, the announcement of David raised some eyebrows. How silly of us. David can easily be enjoyed solely for its gorgeously layered instrumentation, incredible riffs and indelible melodies ("Queen of Hearts," "Remember My Name," "The Other Shoe"). Or you can strap in for a Thatcher-era U.K. factory worker's journey through love, political radicalization and the manipulation of storytelling. Or you can love both aspects. It's a 78-minute album that never flags and whose songs are generally as good or better than "Queen of Hearts," one of 2011's best tunes. That's enough for me. – Liam Green
---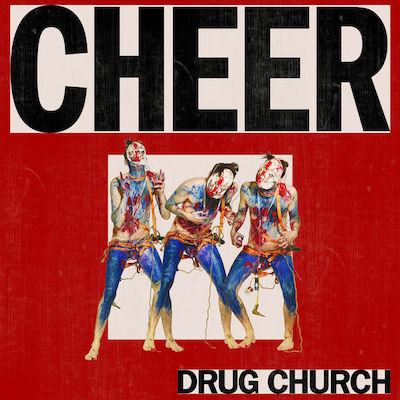 13. Drug Church – Cheer (2018)
Making back-to-basics hardcore has never been part of Drug Church's agenda, but on their third album Cheer, they crossed over into peculiar terrain that saw the group painting their stage-diving raveups with hues of arena rock and power pop. These 10 songs are honest-to-god summertime windows-down fist pumpers with riffs and hooks to spare and an unkind word for anyone actively making this messy existence of ours that much worse. Even when the songs themselves are shamelessly, almost giddily fun, Patrick Kindlon doesn't mince words: "Pay shit rates, get shit labor/I should have started a chemical fire," he sneers in one song, "There's a guy in a group chat with Klansmen/Telling you how to live" in another. It's not the ferocity or the attitude that changed, just the spectrum of sounds that accompany them. – Jeff Terich
---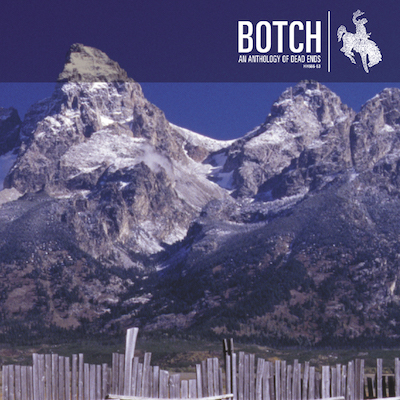 12. Botch – An Anthology of Dead Ends (2002)
Seattle mathcore titans Botch broke up after the release of their monumental 1999 album, We Are the Romans, but their final, posthumous release proved no less climactic. The six-track An Anthology of Dead Ends—the title being a clever way of calling it an unfinished product—was born of a tense studio session shortly before they disbanded, but the songs contained therein amount to nothing less than a spectacular swan song. Its 21 minutes contain material both ferocious ("Japam") and atmospheric and moody ("Afghamistam"), closing the book with a brief but enduring set of shape-shifting hardcore. – Jeff Terich
---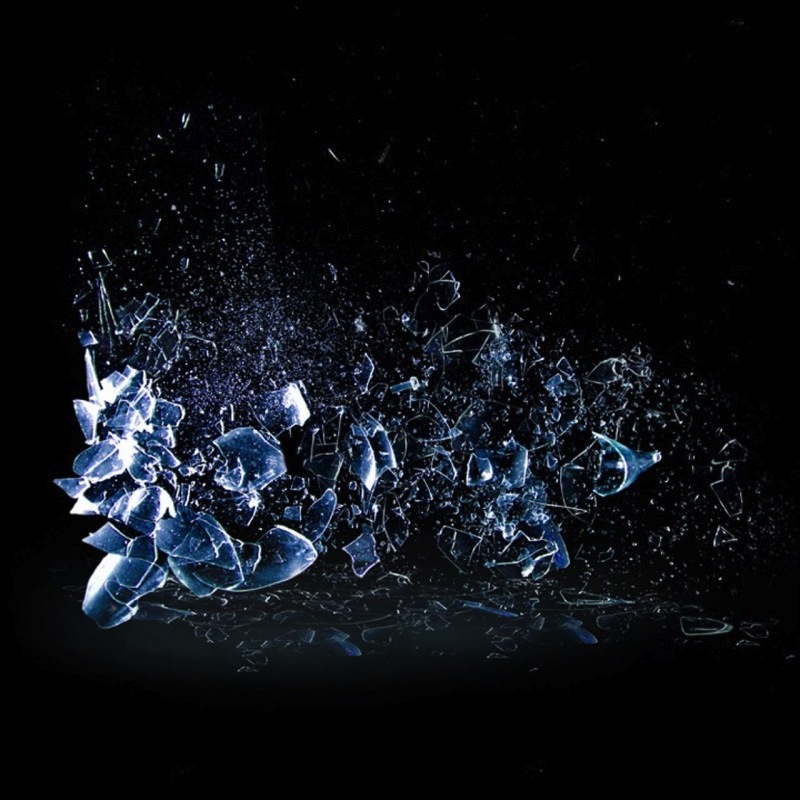 11. Dillinger Escape Plan – Dissociation (2016)
There was no way a list of brilliant hardcore could lack these guys. But how do you represent their psychopathic fusion of prog, math rock and contemporary pop into the world of hardcore and metalcore? Simple: Pick the one and only record they did a little of everything that made them so exciting on it. This was their swan song and it's not hard to see why; this is the capstone, the recapitulation, an even-handed survey of their entire career as a curtain bow. We still dig the members' current works but god damn if this wasn't one of the best groups to ever do it. – Langdon Hickman
---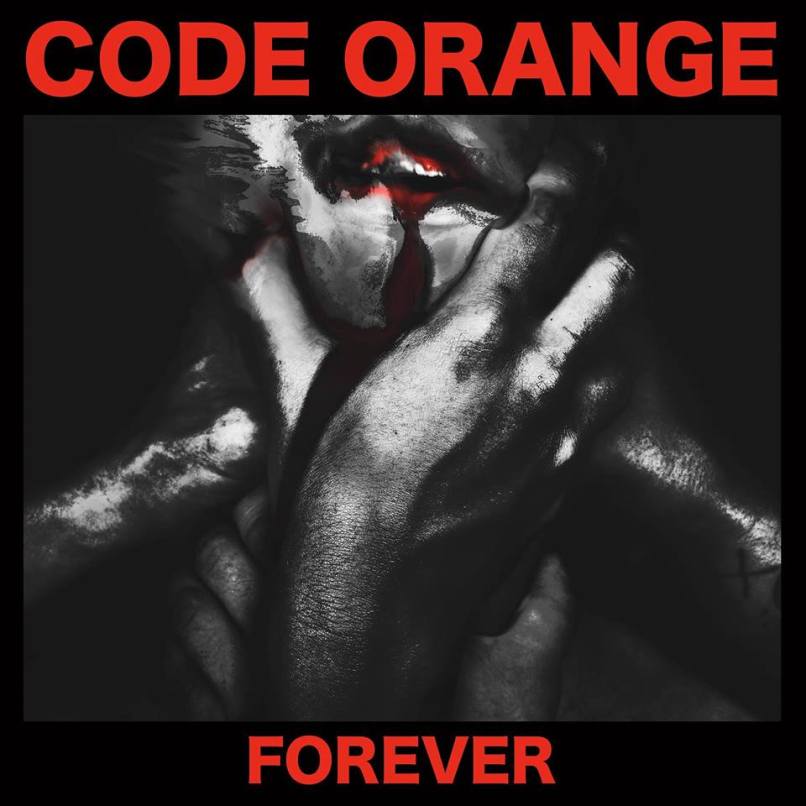 10. Code Orange – Forever (2017)
The kids grew up for their major label debut. Code Orange's first two albums—released under the name Code Orange Kids—brought them to this darker place where hardcore fused with industrial. This growth in songwriting found the band creating songs hooky enough for more mainstream metal fans to embrace. For the average DIY scenester this might have come across as selling out, but their anger was sharpened in a manner that broadened their audience on their own terms. Weighty walls of guitar slam your ears with their syncopated grooves. Far darker than their previous work, Forever featured lyrics that held as much sincerity as any true blue hardcore band. The crunch of industrial-sized beats set the backdrop for every ounce of anguish to be expelled in a more infectious manner. – Wil Lewellyn
---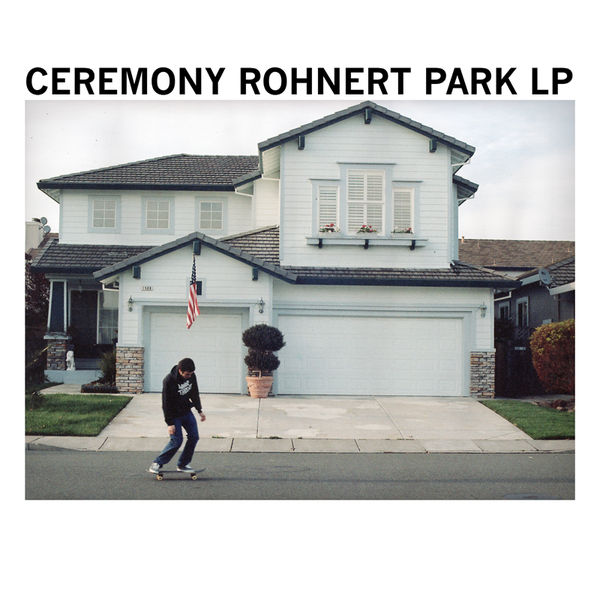 9. Ceremony – Rohnert Park (2010)
Depending on your perspective, Bay Area act Ceremony exist in either a perpetual state of musical evolution or an ever-present identity crisis. Their six albums have gradually shifted from the feral powerviolence of their 2006 debut to the synth-laden post-punk of 2019's In The Spirit World Now, with 2010's Rohnert Park finding the thrilling sweet spot. These 13 tracks channel old school Cali hardcore via ruthless songwriting chops and a palpable sense of destructive fun. Cuts like the tension-fueled opener "Into The Wayside Part 1/Sick" and the kinetic "Don't Touch Me" highlight Ceremony's ability to ruthlessly hone in on the joy inherent within urgent hardcore punk. An album that showcases an intuitive understanding and crucial love of the genre. – Tom Morgan
---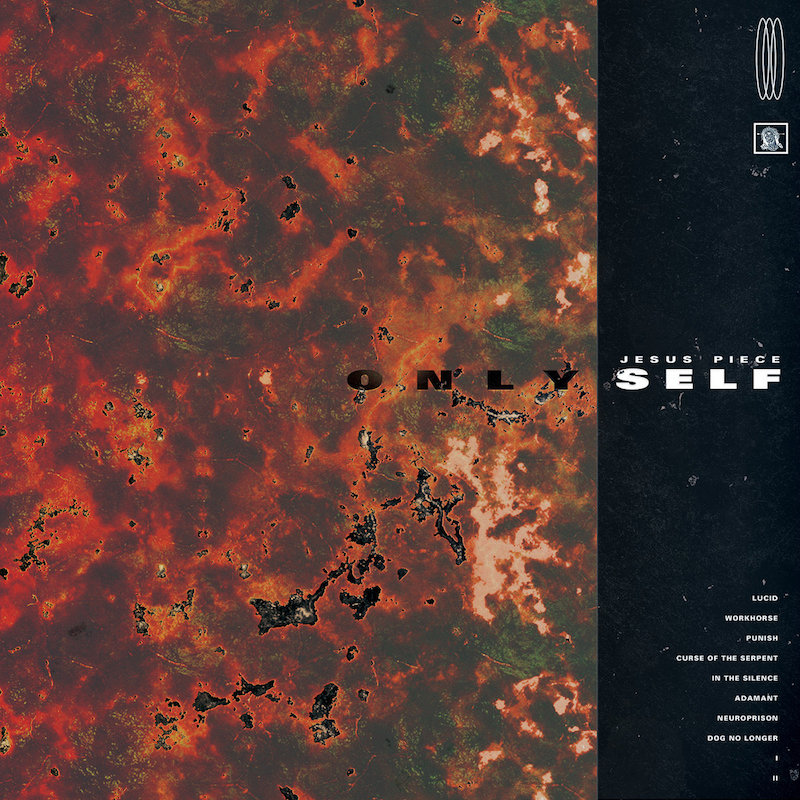 8. Jesus Piece – Only Self (2018)
Jesus Piece was born as a straight ahead death metal band, but the sheer energy shared by the Philly crew couldn't be constrained. By the time they recorded their debut full length Only Self, they had chiseled their sound into a refined brutality. The riffs here are particularly brawny, well-polished and booming, and the ripping buzzsaw guitar tone shows an old school death metal reverence. Uncannily throbbing bass lines demonstrate a subtle industrial influence as well. But it's their pit-swirling attitude that stitches everything together. – Forrest James
---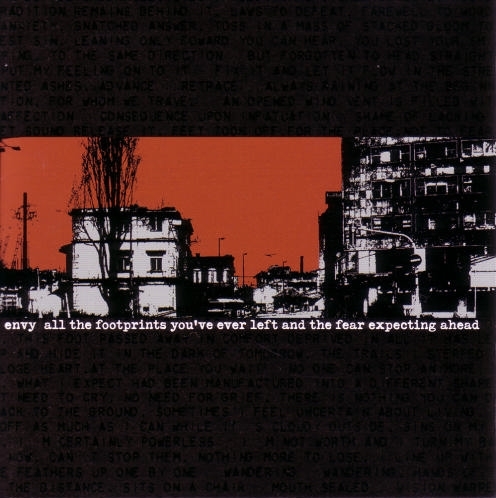 7. Envy – All the Footprints You Left Behind and the Fear Expecting Ahead (2001)
Less than a decade after its origins in North America, the fury of screamo rippled all the way across the Pacific, reaching potent new heights in the music of Tokyo's Envy. A band now nearly three decades deep into their career, the group's since embraced more spacious permutations of their bilious attack, their sound as much post-rock now as it is hardcore. But with second album All the Footprints You Left Behind and the Fear Expecting Ahead, the group put forth a staggering document in unbridled aggression, vapor trails of guitar screaming by Tetsuya Fukagawa's sandpaper screech. As much a showcase of taut, precise dynamics as soul-scorching emotional purge, All the Footprints is the scream heard halfway round the world. – Jeff Terich
---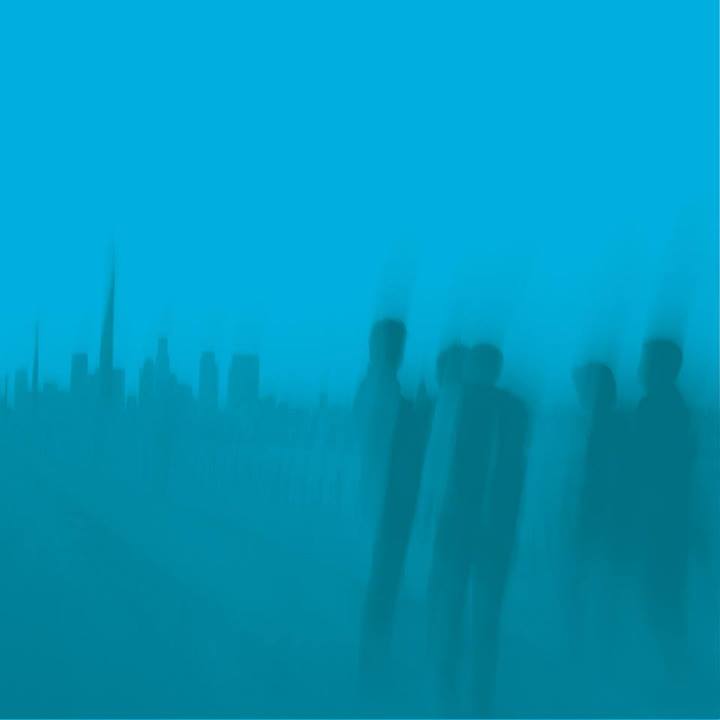 6. Touche Amore – Is Survived By (2013)
Among the most emotionally-honest hardcore albums of the 21st century, Touché Amoré's brilliant Is Survived By is an intelligent and engrossing journey through frontman Jeremy Bolm's psyche. While the 2013 album saw the band's musical craft take compelling steps forward, highlighted by the anthemic centerpiece "Harbor," Bolm's presence is the beating, splayed-open heart of Is Survived By. His openness and honesty is occasionally disarming. His lyrics never waver from their intensely first person perspective, placing you directly in sight of Bolm's myriad anxieties and frustrations. This gives the album a feeling of both intense rawness but also a deeply humanist bent. – Tom Morgan
---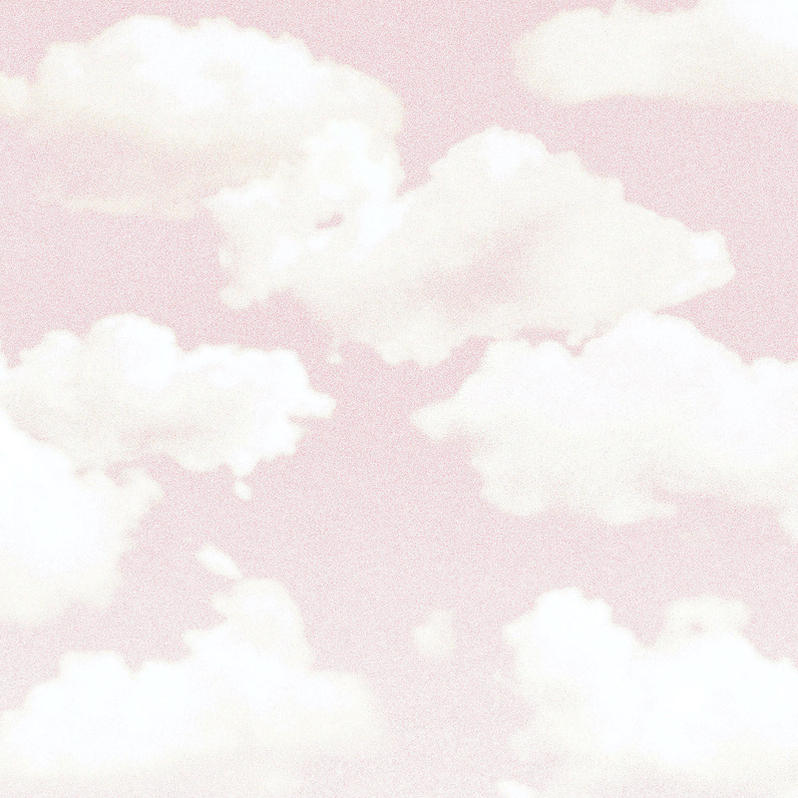 5. Turnstile – Glow On (2022)
There's no overstating how profoundly influential Glow On is, renovating the trajectory of the genre with introductions of salsa rhythms and a focus on sonic diversity while retaining the cunning intensity of acts of old. Glow On has enough momentum and energy to be a perpetual motion machine. You'd think that's a declaration of hyperbole, but it isn't. There's magic here, the underscored quality that becomes almost impossible to articulate when art transcends the confines of what it's working within. – Brian Roesler
---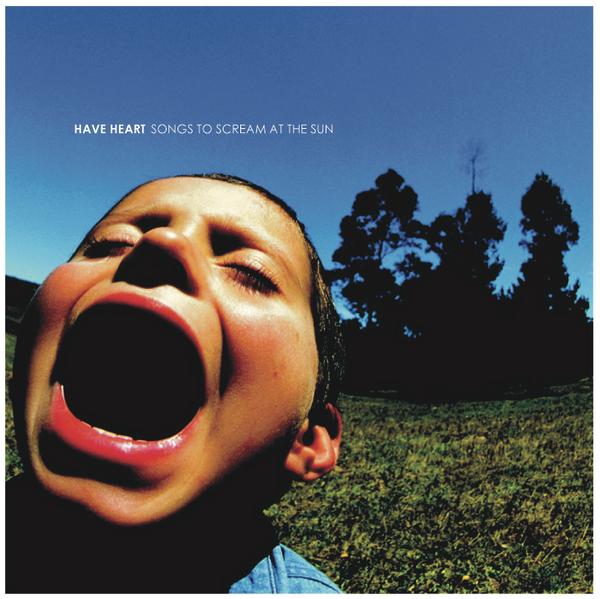 4. Have Heart – Songs to Scream at the Sun (2008)
The title of Songs to Scream At the Sun, second of Have Heart's two full-lengths, aptly represents their ethos: The band wasn't religious, but Songs to Scream reaches for purpose and compassion (see "The Same Sun") in a manner akin to genuinely faith-based music, carried by shout-sung vocals and intensely melodic riffs. Where many bands from Have Heart's Boston straightedge scene railed dogmatically against drugs and alcohol, they used nuance, exploring addiction's origins in body dysmorphia ("No Roses, No Skies") and intertwined cultural/familial legacies (the "Irish temper, its history's stains" cited on "Bostons"). Have Heart weren't active long, but their legacy looms: A 2019 reunion concert drew over 8,500 fans, making it possibly the biggest hardcore show ever. – Liam Green
---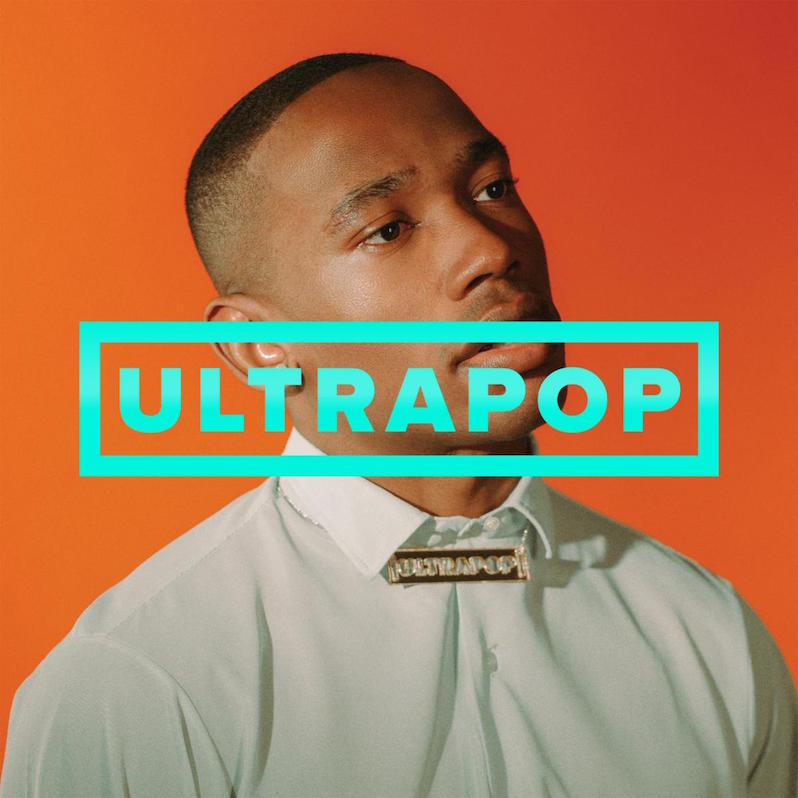 3. The Armed – ULTRAPOP (2021)
Our list skews to that boiling point of hardcore, the way the 21st century saw the kaleidoscope of styles it cultivated collapse inward into something as simultaneously progressive and arthouse as it is street-level, furious, howling. ULTRAPOP is the sound of the 21st century in miniature, where R&B and rock aren't opposites, where prog and punk meet in the flesh. We consider two records to have achieved this heady fusion better than this one admittedly, but we have repeatedly stated in year-end lists and the like our sheer adoration for this record. There's a reason our fearless leader cheerleads it so fervently. This is the future. – Langdon Hickman
---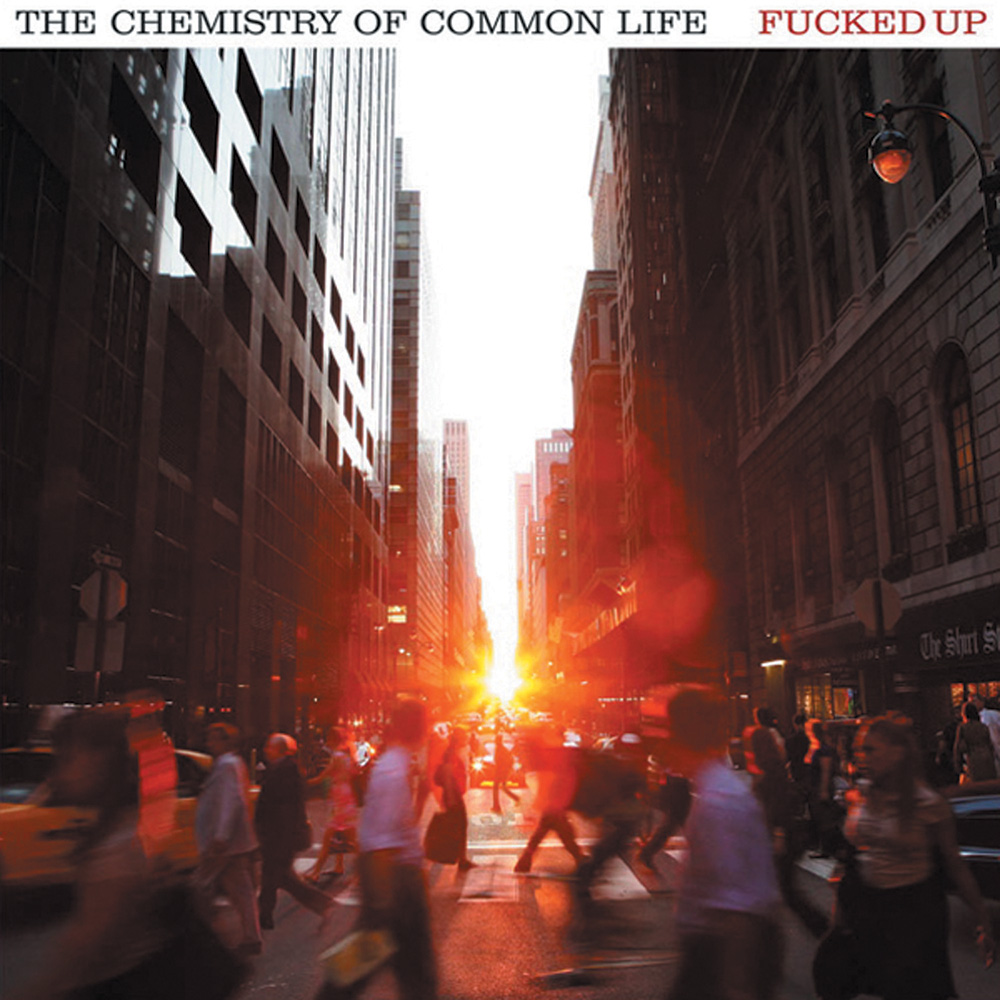 2. Fucked Up – The Chemistry of Common Life (2008)
Fucked Up's second album is technically shorter than their debut, but that doesn't stop it from being somehow bigger. (It's also still pretty long…) And that's fairly evident from the first moments of colossal opener "Son the Father," which opens not with guitars but an introduction of flutes, creating a fantastical atmosphere for the group to break through with a meditation on spirituality and existence through god knows how many layers of guitars. The Toronto group makes statements more than albums, and those statements often take the form of a rhetorical question. A loose concept album about What It All Means is the kind of thing that could go calamitously wrong in most hands, and often does, but Fucked Up attempt to make sense of it all by working through the existential panic through massive walls of sound, furious rhythms and hardcore anthems that often transcend genre itself. -Jeff Terich
---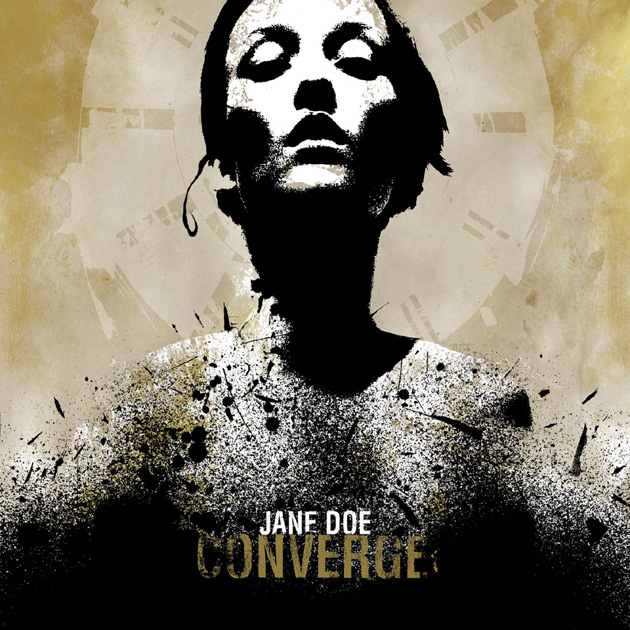 1. Converge – Jane Doe (2001)
Jane Doe's presence towers over contemporary hardcore like the Mona Lisa-esque figure at the centre of its iconic artwork. As with all masterpieces, Converge's 2001 opus feels unmoored in time. Nothing before it, as well as nothing since, has matched it for sheer, confrontational intensity. These 12 tracks and their unique emotional language elevated both its virtuoso creators and the entirety of hardcore to punishing new artistic heights. Not a note feels out of place. Its maniacal riffs splinter between post-hardcore, mathcore and noise rock, Jacob Bannon's ear-scraping vocals similarly prioritize savage texture over decipherability, while Kurt Ballou and Matthew Ellard's production is as jagged as a bed of broken glass. From the 79-second opener "Concubine" (the ultimate hardcore epic in miniature) to the heart-stopping, 13-minute self-titled closer, Jane Doe feverishly ripped apart the genre and reassembled it in its own hallowed image. Intriguingly, given its 9/4/01 release date, it's also among the last great albums released in the pre-9/11 world, giving it the eerie retrospective quality of a pained requiem for a soon-to-be dead world. – Tom Morgan
---
Support our Site—Subscribe to Our Patreon: Become one of our monthly patrons and help support an independent media resource while gaining access to exclusive content, shirts, playlists, mixtapes and more.