Shadow of the Horns: Obey your master
This week is the 30th anniversary of Metallica's Master of Puppets, and if you're a fan of metal, you've already probably read a thing or two about its undeniable influence on the genre, or its crucial importance on shaping metal as we know it. In 1986, still remarkably early in metal's evolution, Metallica released what you might call a game-changer. Their songs featured greater dynamics than those that came before, remarkable not only for their intensely fast riffs, but for their complex and progressive song structures, strong melodies and changes in tempo. Metal was well on its way toward becoming something bigger and better, but Master of Puppets is recognized as an important milestone for rethinking metal's limits. (It was also one of our Top 100 Metal Albums, as voted two years ago.)
Of course, it's not my favorite Metallica album. No, that would be Ride the Lightning, the band's 1984 sophomore album, which found the Bay Area thrash heroes building on the promise of their debut and fleshing out a more progressive approach to speed metal dynamics, with a stronger batch of songs at that. Master of Puppets isn't my second favorite Metallica album either. That would be Kill 'em All, the band's 1983 debut album, for which speed and aggression were all they needed to leave a boot-shaped impression in the collective asses of metalheads.
I don't say this to slag Master; it's a fine album. But if it were a person, it'd have a mortgage now and be collecting an award for Salesperson of the Year. Yeah, it's 30—that's a big number in metal years. Not Sabbath big, but it's still been a long time since the album was released. It's part of a bigger, shared experience among metalheads, maybe the closest that we'll ever get to a kind of "monoculture." And that's not really an exaggeration, considering Metallica's reach extends farther than any other metal band's. They sell millions of records, sell out stadiums, and their name is instantly recognizable to even those who wouldn't think to read this column. If you mention Master of Puppets to a 40-something in the suburbs in America, they'll probably know what you're talking about.
This doesn't mean that new generations can't or won't discover Metallica, and I hope that they do. But I also find myself growing weary of the nostalgia trip. Every five years, we get a new excuse to exalt this album, and while it'll never not be one of the most important albums in the history of metal, part of me needs a break from reading about it. Metal has a recurring problem in which it can't let go of the past, and for that matter can't move forward, and every time someone on Twitter gives a lecture about why you whippersnappers don't understand music if you don't recognize the importance of Master, we simply reinforce that inability to evolve. To paraphrase Jon Favreau, portraying a clown on Seinfeld, "You're hung up on some band from the eighties, man!" Yes, I know Metallica is still a band, but they're also not half the band they were in the '80s. Back then they were untouchable. But several decades of tepid MOR hard rock has diluted their impact, if not their brand.
Celebrate Master, enjoy it, bake it a cake and throw it a party. But when you do, keep in mind that the possibilities of metal are continuing to evolve, and there's still any number of great achievements yet to be made in the genre. The respect-your-elders act has me exhausted, and unless metal wants to look something like the Republican Party, we should maybe place more emphasis on exploring those bands that are currently taking metal into the future, and changing how we listen to it. In 1986, Metallica was that band. It's 2016—there's so much music out there, and so much of it interesting, it would be a waste to not devote more of our attention to the bands of today that will be worth talking about in another 30 years.
The best metal tracks of March 2016
Destroyer 666 – "Wildfire"
Australia's Destroyer 666 arrived at just the right time in metal's history to choose the best possible metal name for a band so gleefully evil. Not literal evil, mind you, but metal evil—they make loud music that moves fast and sounds dangerous and pairs best with copious amounts of lager. They're as much a thrash band as a black metal band, and on the title track to their new album Wildfire, they've got more than a little Motörhead running through their veins as well. "Wildfire" is fist-pumping, ass-kicking, full-throated, fire-breathing blackened thrash, and brother, it's a hell of a ride.
[from
Wildfire
, out now;
Season of Mist
]
Wrong – "Turn In"
There's a good chance you're going to listen to Wrong's new track "Turn In" and think, "hey, that's not metal! That's grunge!" But friends, what is grunge if not an extremely pop friendly variation on metal? Tad was grunge, after all, and Soundgarden's pre-Superunknown days found them ascending closer to Valhalla's summit than their Top 40 hits like "Black Hole Sun" would lead you to remember. And let's not forget The Melvins, people. So if Wrong is grunge, they're grunge with a heavy pedigree in metal, their personnel including former members of Torche and Kylesa. Last I checked, those are metal bands (at least most of the time, anyway) and Wrong use their expertise in thick, sludgy sounds to make dense, bruising fodder of a four-minute pop song. There are big hooks, a big guitar solo, and the kind of fun that old-school heshers and alt-rock audiences can both enjoy.
[from
Wrong
, out April 29;
Relapse
]
Geryon – "Silent Command"
If the name Geryon isn't immediately familiar—and it very well could be, since Metal Archives lists three entries—its two members, Nicholas McMaster and Lev Weinstein, certainly should be. The group is essentially one half of Krallice, and it's hard not to hear the clues in new track "Silent Command," which I should note shares nothing in common with the Cabaret Voltaire track of the same name. The duo essential strip out the more aggressive black metal tendencies in favor of a mathematical prog assault, and its every bit as dazzling and dizzying as their other band's work, but more arty and spacious. When McMaster is really letting his fretwork fly, this can feel a bit like something to be admired from a distance rather than felt in the moment, but I find myself captivated from beginning to end. You probably won't see this band's patches on too many vests this summer, but that's OK—it's a different kind of metal entirely.
[from
The Wound and the Bow
, out April 8;
Profound Lore
]
Tombs – "V"
God damn, Tombs. This band somehow keeps on pushing those limits a little further, and further still, and even further beyond that. The Brooklyn psychedelic black metal act continues to refine and expand on the sounds established through past albums like the excellent Savage Gold from 2014, and their upcoming All Empires Fall EP is shaping up to be one of their most eclectic and interesting releases yet, if possibly their shortest. "V" finds Mike Hill mostly avoiding a throaty growl in favor of a low, goth-rock baritone a la Nick Cave or Andrew Eldritch, and it's a perfect counterpoint to the shoegaze deathrock that the band pursues in this sinister, mind-bending standout.
[from
All Empires Fall
EP, out April 1; Relapse]
WODE – "Cloaked in Ruin"
Last year felt like an incredibly strong year for new bands making hay of a vintage aesthetic, but we're apparently not done with that trend, based on the new track from WODE. The Manchester, England band initially riffs on some classic doom metal in the realm of Pagan Altar, but before long it becomes something different altogether. Once the pace picks up and the beats begin to blast, it transforms from an ornate doom metal sound into old school Swedish death metal blended with the towering melodic sensibility of Iron Maiden or Immortal—that comparison makes more sense when you hear it, so don't look at me so cockeyed just yet. In its first four minutes, "Cloaked in Ruin" is basically a perfect metal song, so it feels like some kind of unholy miracle that there's almost six more where that came from, not a one of them boring. If you're looking for a favorite new metal band, WODE are one of the strongest suggestions you'll get from this column.
[from
WODE
, out April 8;
Broken Limbs
]
Piece by piece
Recommended metal albums of 2016:
Anthrax's For All Kings: The thrash legends have covered a lot of ground and made a lot of changes throughout their three-decade-plus career, though they've released only 12 albums since forming in 1981. Still, number 12 finds them in top form, the ambition of For All Kings somewhat reminiscent of Iron Maiden's triumphant double-disc return last year. It's not quite that good, but it's an excellent showing for the Queens bruisers. (Megaforce)
Conan's Revengeance: Despite their sword-wielding namesake, Conan are really a band that wields a blunt instrument, and their burly doom/sludge combo gets them pretty far without radical reinvention when they release a new album. That being said, it sounds as badass as ever on Revengeance. (Napalm)
Magrudergrind's II: Grindcore often seems like the least likely source of innovation or experimentation in metal, but Napalm Death have been proving for years that's simply not true. Ditto Pig Destroyer, Liberteer, Antigama, Discordance Axis, et al. Magrudergrind, likewise, find plenty of interesting ground to cover on their second album, if not necessarily ground that's never been covered before. It's just that they're good at writing songs, rather than simply letting the breakneck riffs do all the talking. (Relapse)
Oranssi Pazuzu's Värähtelijä: I've written a lot about this album already, so I won't belabor the point right now, but while it's still early in the going, and there are 10 more months of metal ahead of us, I'd be extremely surprised if I hear more than two metal albums that are even competitive with this one for my favorite heavy release of the year. Oranssi Pazuzu's mixture of psychedelia, black metal, shoegaze, krautrock and various other styles under one galactic vision is powerful, to say the least. Visionary metal without limits. (20 Buck Spin/Svart)
*
A quick programming note: This column previously ran at the end of the month, but will now appear the first week of every month. So make sure to return to the bookmark around this time every month for your metal fix.
You might also like: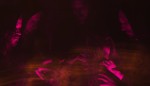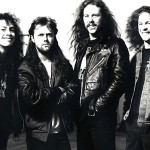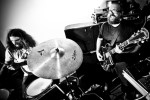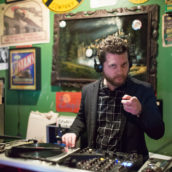 Jeff Terich
Jeff Terich is the founder and editor of Treble. He's been writing about music for 20 years and has been published at American Songwriter, Bandcamp Daily, Reverb, Spin, Stereogum, uDiscoverMusic, VinylMePlease and some others that he's forgetting right now. He's still not tired of it.