The 33 Best Albums of 2021 So Far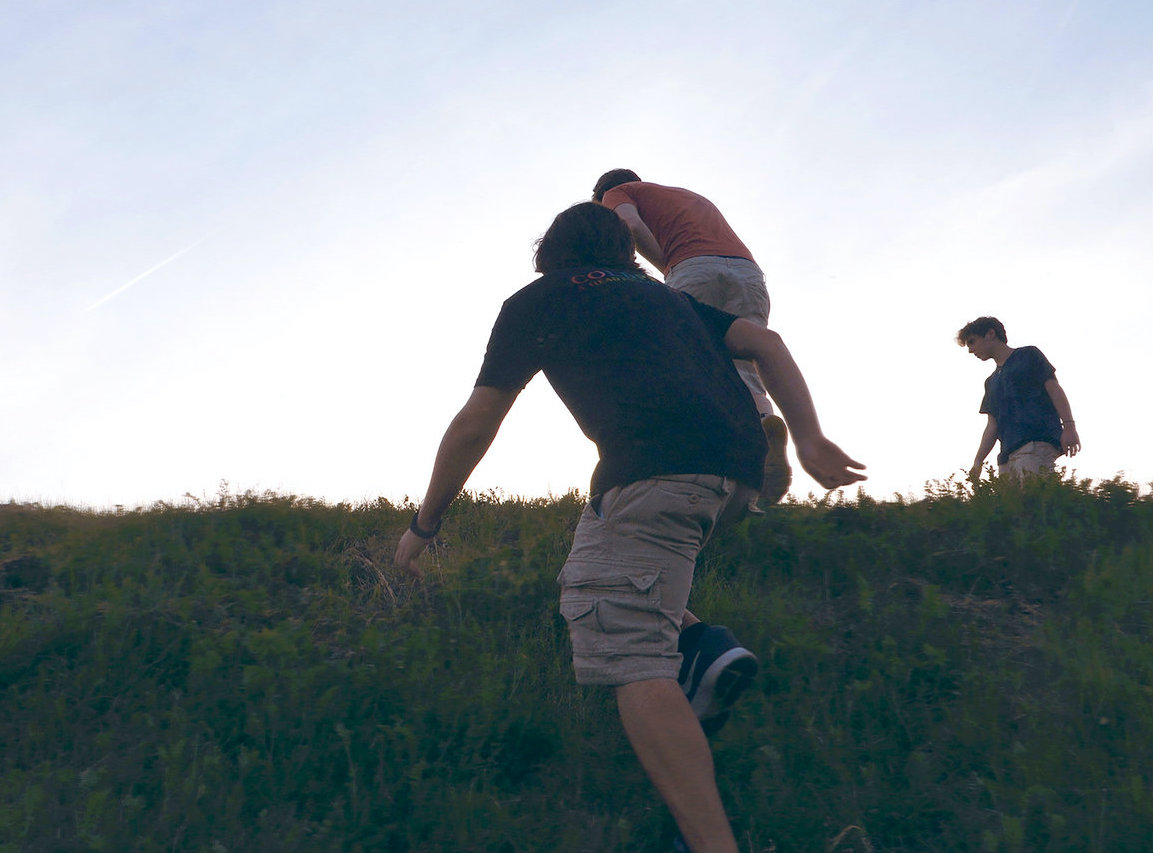 The year's half over and it's still hard to know what to make of it. After experiencing a year as troubling and disrupting to our lives as 2020, pretty much any change would probably be welcome. But one thing we do know for sure is that the music over the past six months has been better than we could have hoped for. It's rarely a surprise to see albums on our year-end top 50 that also showed up at the halfway point, but don't be surprised if most of these 33 albums stick around a while. It's been a strong showing, and here are our 33 favorite albums of 2021 so far.
---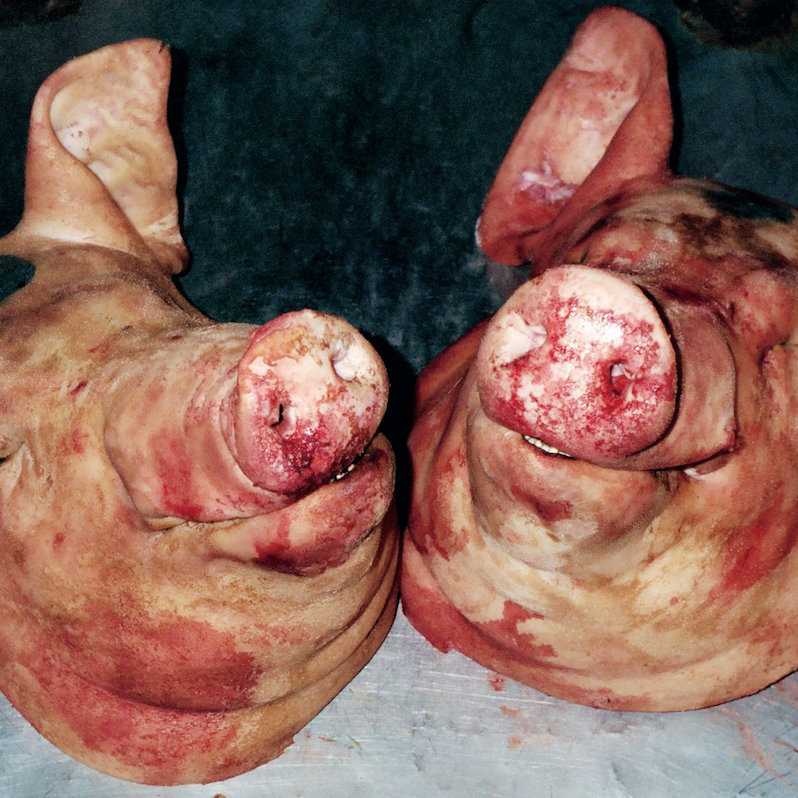 Armand Hammer – Haram
Armand Hammer followed up the nearly perfect Shrines from 2020 with the immersive Haram less than a year later, entirely produced by The Alchemist and featuring the somewhat alarming image of a pair of severed pigs' heads on its cover. It's not the first time the hip-hop duo has featured such an arresting visual on one of their records—they all do, particularly the sight of a police officer rappelling against an apartment with a tiger in it on Shrines—but it's the first time that Elucid and billy woods have had their intricate, labyrinthine lyrics backed by one solitary producer. As such the 14 tracks on the album feel like essential parts of a continuous whole as much as they do individual pieces, though the standouts come fast and frequently: the disorienting doom-bap of "Sir Benni Miles," the psychedelic reminiscences of "Indian Summer," the porcine #ACAB wordplay of "Chicharrones." There often isn't enough time to take in every piece of ear candy that Alc layers into each production, or to decipher the layers of meaning packed into each of Elucid and woods' verses, but the upside is that rap albums this intoxicating and immaculately constructed hit just as hard with each listen. – Jeff Terich
---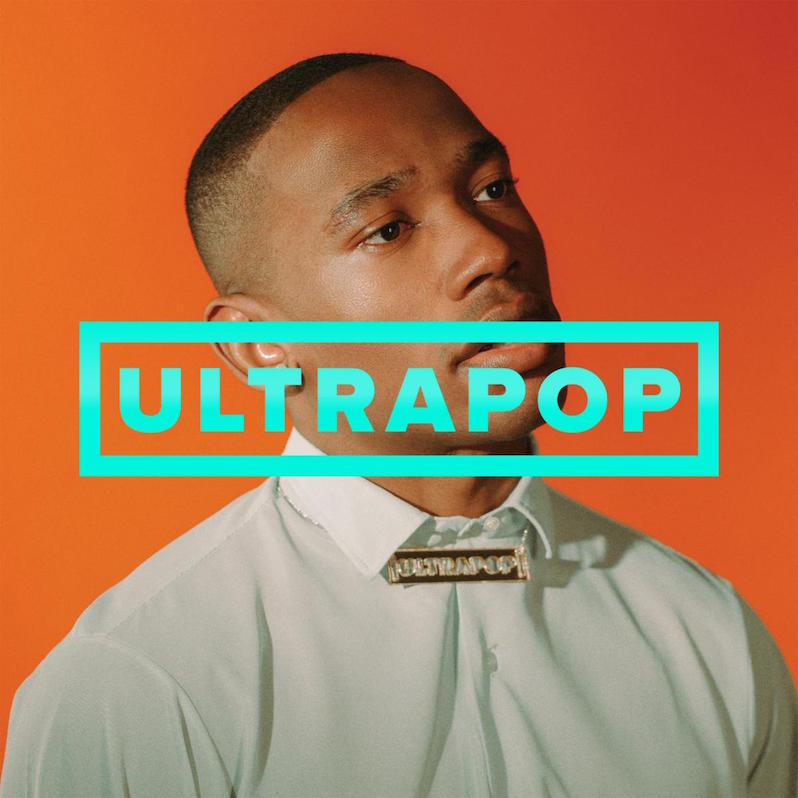 The Armed – ULTRAPOP
The bass throb and feedback squeal that opens the title track on The Armed's third album, ULTRAPOP, briefly offers the suggestion of a conventional hardcore album before a rush of dreamlike synth twinkles take over and usher in a gorgeous lullaby of an introduction. Suffice it to say this is most certainly not a conventional hardcore album, nor even arguably a hardcore album at all, but rather a completely different form of heavy music. The heaviness isn't in dispute—highlights such as the gang-vocal shout-along of "All Futures," the riffs-to-the-heavens mayhem of "Masunaga Vapors" and searing intensity of anthem "An Iteration" are some of the most stunning moments to come from the metal or hardcore world this year. But each of these overwhelming, jam-packed moments of distorted euphoria comes wrapped in a few extra layers of effects and disorientation, splashing a bold bucket of neon and pastel over hardcore's grayscale palette. – Jeff Terich
---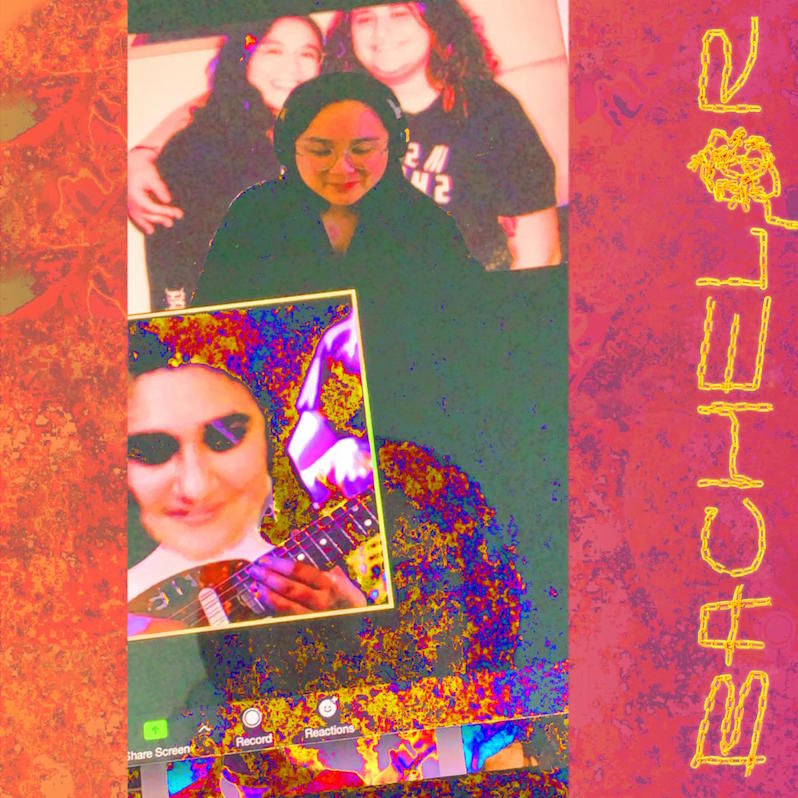 Bachelor – Doomin' Sun
On Jay Som and Palehound's first effort as Bachelor, the duo not only shines, but soars, evoking a feeling of novelty and inspiration on their debut Doomin' Sun. Opening track "Back Of My Head" examines the intricacies of fandom and comparison, all set against a washed out wave of guitars and early indie rock drums, bringing to mind hints of The Cranberries and The Smashing Pumpkins. On "Sick of Spiraling," the duo incorporates pedal steel to create a strange, but comforting, blend of alt-country and garage rock. The track sounds like the perfect balance between Palehound's rougher take on rock, and Jay Som's softer, mellowed out approach to bedroom pop. – Virginia Croft
---
Black Country, New Road – For the First Time
Half of Black Country, New Road's debut album had been released in some form or another before the album finally hit shelves, which offered more than a glimpse at the kind of alchemy the group crafts in the service of boundaries-pushing art rock. But the sheer magnitude of a single like "Sunglasses" is such that one listen alone doesn't quite allow you the space to pick apart and fully digest each element in its intricate whole, let alone the other five songs in its epic sequence. It's remarkable just how much is happening on For the First Time, so much so that it almost defies belief that this is, in fact, the band's first album. It's not, after all, a clever title. But it's certainly the work of a group of brilliant musicians, challenging what rock music can be while retaining its most exciting aspects. – Jeff Terich
---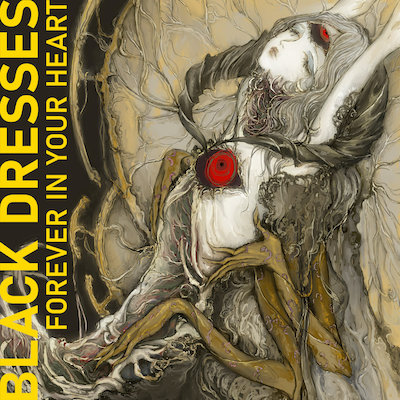 Black Dresses – Forever In Your Heart
Ada Rook and Devi McCallion are screaming from the bottom of their souls. Forever In Your Heart is honest and intimate in the most brutal way possible, equally wrenching as it is uplifting. A personal soundtrack, perhaps, to our apocalypse-in-progress. On opening track "PEACESIGN!!!!!!!!!!!!!!!!!" they ask the guiding question of the album, of our time: "Can we make something beautiful with no hope?" What follows are permutations of that question, and possible answers. When McCallion sings "My pussy like a bulldozer / my pussy like a blown out speaker" she carries on the modern trans tradition of digitally carving out space that is no longer afforded to us. That may seem like a small space, but it is a beautiful one, and it gives me hope. – Forrest James
---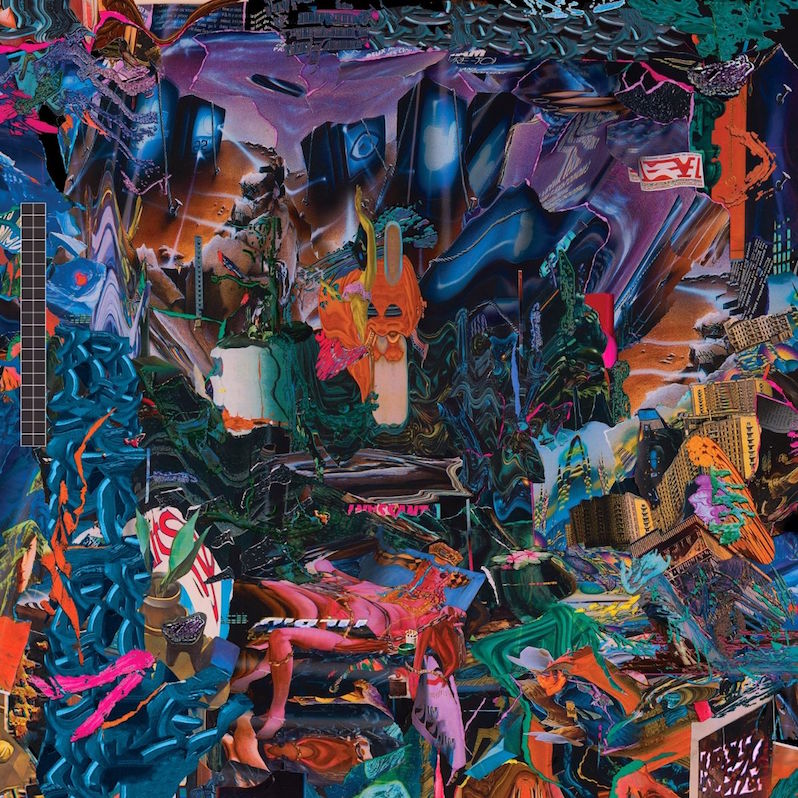 black midi – Cavalcade
Taking Cavalcade for a spin feels like getting sucked into a tornado that's already swallowed up a circus, an opera house, a throng of bloodthirsty townspeople, a King Crimson concert, and at least some of the Looney Tunes characters. Occasionally you'll be tossed into the calmer eye of the storm, just long enough to wonder if that really is Geordie Greep crooning a lounge tune about Marlene Dietrich, and then you're pulled back into an intricate prog tempest that gallops right off the edge of a cliff, slide-whistle falling sound included. Those moments of calm, often gorgeous, add weight to the album's more frantic, aggressive jags, all culminating in a 10-minute operetta about how hacky it is to write music with ascending fourths—written, of course, in ascending fourths. Cavalcade is a wry whirlwind, showy but never self-serious, intensely technical but always visceral. – Sam Prickett
---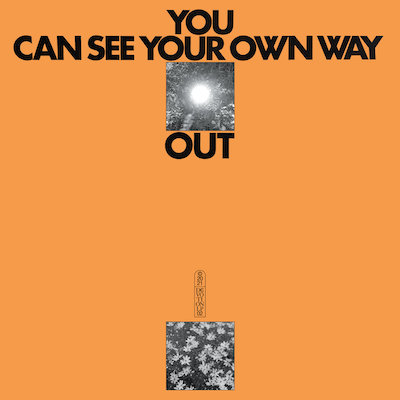 Jefre Cantu-Ledesma & Ilyas Ahmed – You Can See Your Own Way Out
Sometimes you need music to just turn your brain off to, and You Can See Your Own Way Out by Jefre Cantu-Ledesma and Ilyas Ahmed is a beautiful, meditative batch of songs that
offers just such a release. This album is a collaboration between two longtime figures in the world of ambient and experimental music, and their respective styles complement each other in a natural, seemingly-effortless way. Together, Jefre Cantu-Ledesma and Ilyas Ahmed create contemplative soundscapes of field recordings, soulful guitar playing, and otherworldly sound collages that instantly calm the mind. The album's single "Mr. Sophistication" is one of the most comforting pieces of music I've heard in a long time, and You Can See Your Own Way Out is an album that offers more and more with each listen. – Ian MacPhee
---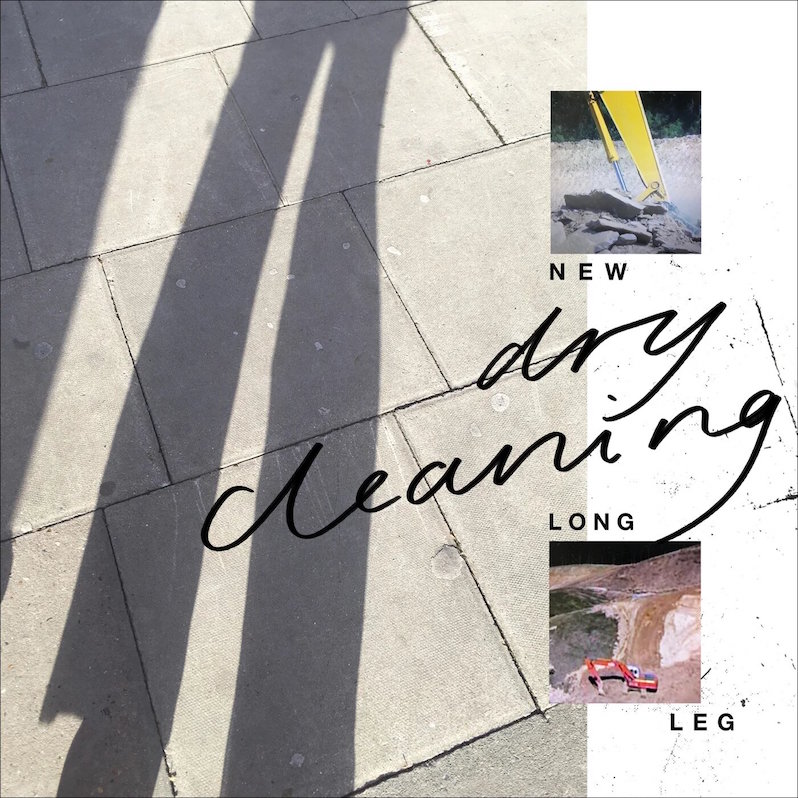 Dry Cleaning – New Long Leg
"Do everything and feel nothing," made vocalist Florence Shaw, lead singer of the UK band Dry Cleaning, a post-punk satirist whose thoughts go running amok. Swapping influences from Black Sabbath to Augustus Pablo to Yuzo Koshiro, New Long Leg operates as the rhythmic assault fueling Shaw's meditations. As a social scientist, she weaves her libretto through inner thoughts and outer observations, verbalizing Sofia Coppola's nightmare, "I've been thinking of eating that hotdog for hours"—recounting the daily particulars we fabricate and then post, a litany of grumble-whine quibbles. Shaw doesn't sing. Wielding a word racket is her speed. Here, on a ten-song, 42-minute communique documenting isolation, cosmic alignment gets extracted from insane preoccupations; on "Scratchcard Lanyard" air fresheners become mighty oaks, and Instagram filters time travel as exotic destinations—and that's just the start. Pump this on eleven before venturing outdoors. – John-Paul Shiver
---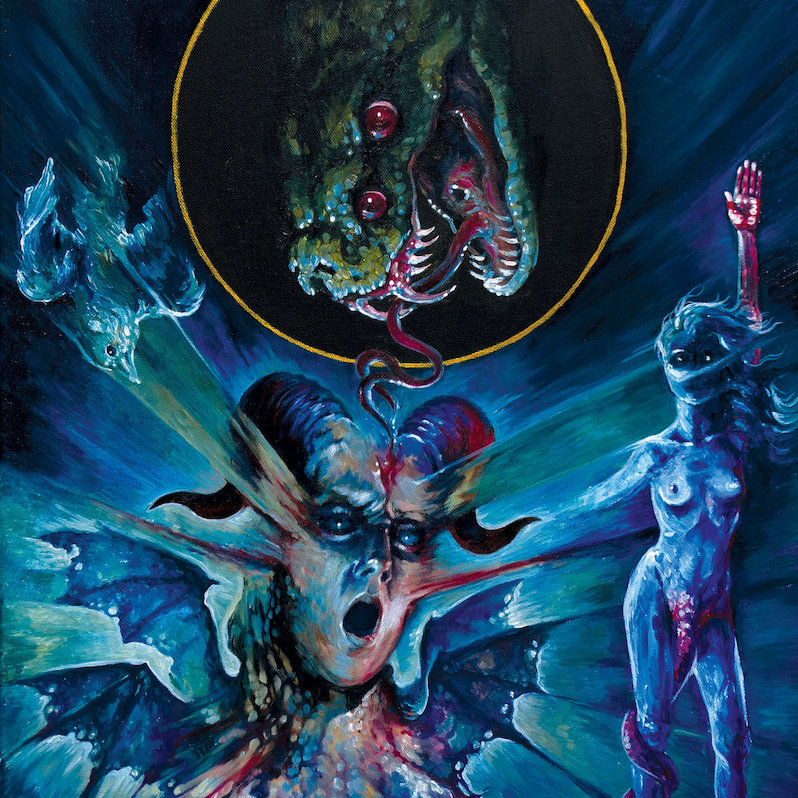 Esoctrilihum – Dy'th Requiem for the Serpent Telepath
Enigmatic French black metal artist Esoctrilihum (the solitary musician Asthâghul) is simultaneously prolific and peculiar, building avant garde epics from elements both familiar and foreign to black metal. If black metal even applies here at all—Dy'th Requiem for the Serpent Telepath is perhaps more accurately art-metal swirled with goth, post-punk and progressive rock, the whole of this 76-minute behemoth split into four three-track cycles of hellacious triumph. For all its harshness and lo-fi abrasion, it's an album that looks beyond black metal's narrow rules and imagines a Bosch-like landscape of nightmares and grandeur. – Jeff Terich
---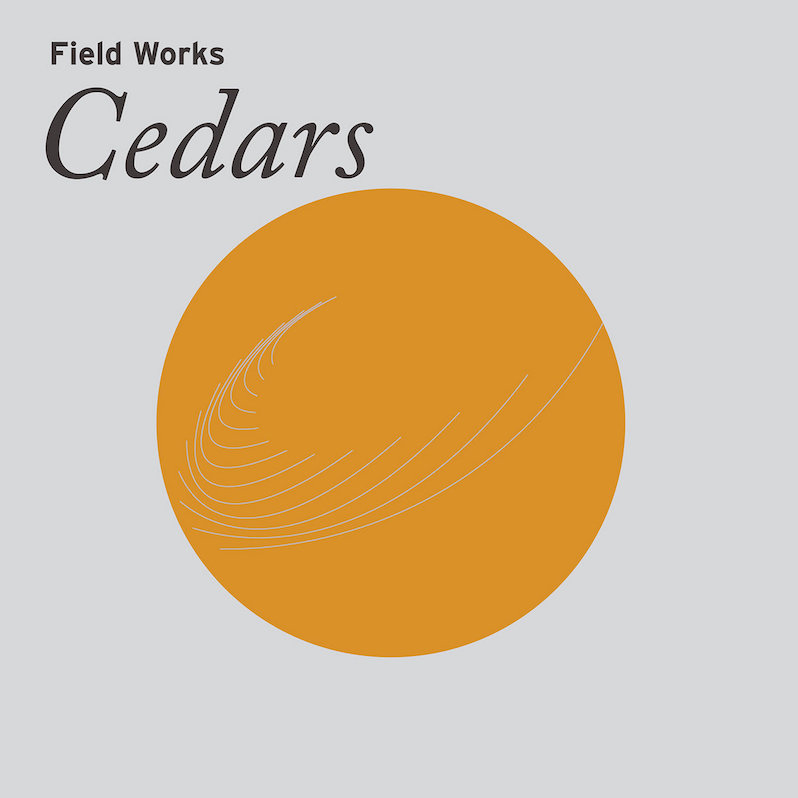 Field Works – Cedars
Every Field Works release feels like it inevitably takes its place among the memorable albums of any given year, such is their scope and ambition. Even among that rich and diverse catalogue of visionary projects, Cedars feels unique. Rather than utilizing Stuart Hyatt's usual array of field recordings, this release builds its compositions around Arabic and English poetry, and it's a stunning change of direction. The narrative that weaves through Cedars, a fable on humanity's lost connection to the world's forests, dictates subtle mood shifts in the gorgeous instrumentation that accompanies it. At times haunting middle-eastern textures, others bright folk melodies, it's a beautiful journey through joy, pain and healing. In a music industry that can feel ever more derivative, with Cedars Field Works offer something truly unique, and utterly affecting throughout. – William Lewis
---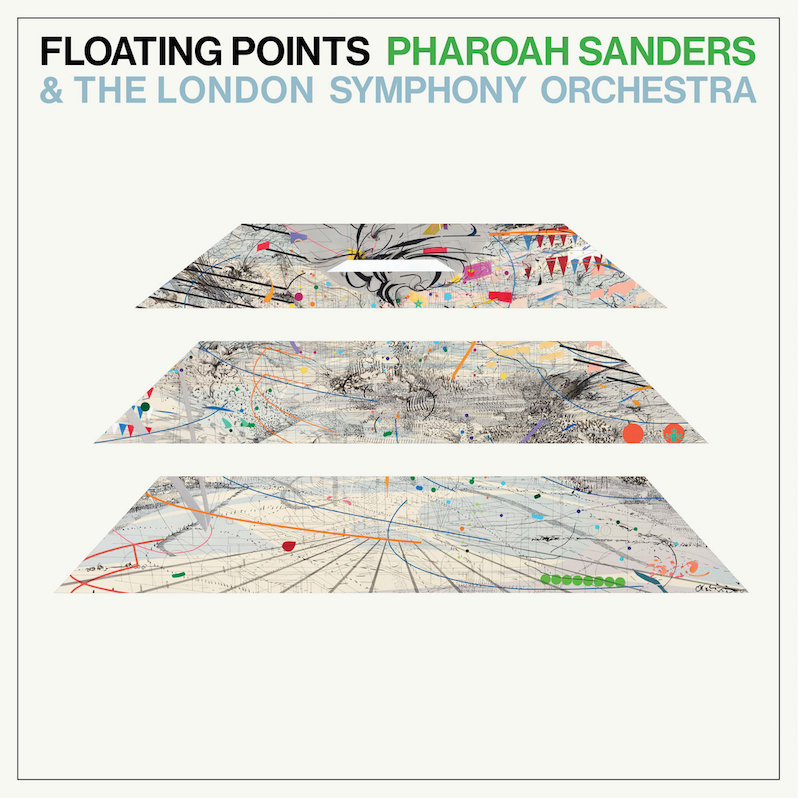 Floating Points & Pharoah Sanders – Promises
More than a piece of music, this album functions like a sci-fi construct to manipulate space and time. Sam Shepherd, Mr. Floating Points himself, finds infinite diversity in infinite combinations of a mesmerizing seven-note keyboard phrase. We hear jazz godhead Sanders revisit his saxophone's past lives, from quiet and introspective support to unbridled screaming in the foreground. In concert with their symphonic partners, they traverse multiple planes of emotional existence much like the TARDIS or TVA, all eventually arriving at the same fateful destination of sonic joy. – Adam Blyweiss
---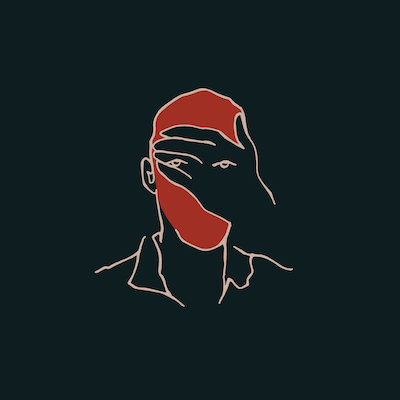 Hiraki – Stumbling Through the Walls
As much as Hiraki refuse to be sonically pinned down on this album, they do describe themselves as "progressive synthpunk," which are indeed the only three words that fit them completely yet still fail to sum everything up. There is as much palpitating gristle here as there is slick silicone. The frantically full-bore "Wonderhunt," siren synths blaring away over a barrage of percussion, gives way to emotive melody on "Proto Skin" with thoughtful pacing and almost spacious rhythms. Even at their most grating Hiraki wield simplicity like a ball-peen hammer, bludgeoning and flattening with precision. Guitars are strangled into quick but insidious blows, synths remain distinct throughout equally throbbing and angular but never muddied. Every part remains recognizable, able to be picked apart—or rather each component needles into your brain individually, picking you apart piece by bloody piece. – Forrest James
---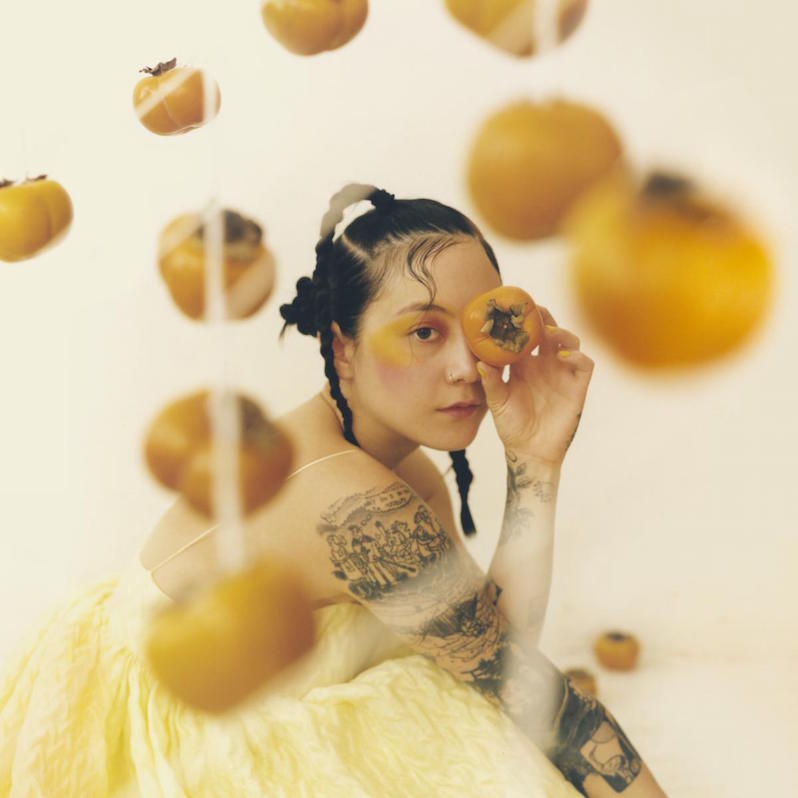 Japanese Breakfast – Jubilee
Brooklyn-based singer-songwriter Michelle Zauner hits a joyful new high with her third album as Japanese Breakfast, Jubilee. Though she embraces pop to a greater degree than on past albums, Zauner is still wonderfully weird and original, mixing eclectic influences to mutual advantage. Each song is driven by urgent emotion, yet Zauner's voice carries a laid-back tonality that is almost contradictory yet complimentary too. "Slide Tackle" is smooth with its use of saxophone, while "Posing in Bondage" is full of shimmering synths, and "Tactics" swells with unsentimental energy and emotion, eventually turning into something more lo-fi. Jubilee is na landmark in Zauner's brief discography, an album that delivers its all and then some. – Konstantin Rega
---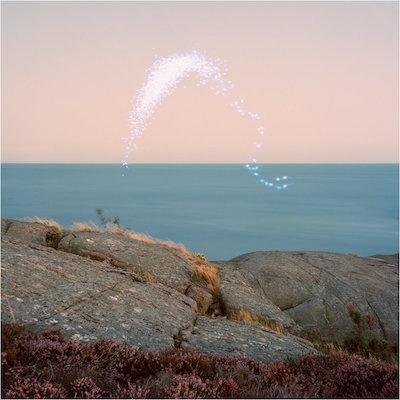 Cassandra Jenkins – An Overview on Phenomenal Nature
Cassandra Jenkins' An Overview on Phenomenal Nature covers more ground than even its ambitious title would suggest. The album's centerpiece, "Hard Drive," is a half-spoken, half-sung track which features a vibrant cast of characters and concepts while still being remarkably cohesive. Jenkins ties together such wide-ranging figures, conversations and scenes in a way reminiscent of '60s Dylan, but Jenkins' storytelling feels particularly rooted in this moment. "Ambiguous Norway," another standout, is a moving tribute to the late Dave Berman—Jenkins was supposed to go on tour with Purple Mountains before his passing—and features one of the album's many indelible lines: "You're gone, you're everywhere." Although Jenkins compelling lyrics are in large part what makes this record great, she chooses to close the album with a 7-minute ambient instrumental track called "The Ramble," which is no less evocative. – Tyler Dunston
---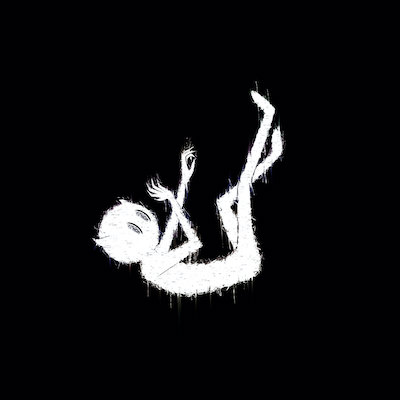 L'Orange & Namir Blade – Imaginary Everything
Give producer L'Orange a canvas and he'll paint a vivid landscape of soulful, rich beats that play second banana to no emcee. It just so happens the rappers he works with more than hold their own, and Nashville's Namir Blade effortlessly weaves his way through these evocative sonic creations with at-times raw, often playful and consistently mesmerizing verses, the two artists amounting to the complementary DJ/MC ideal on their first album together. Imaginary Everything isn't quite the compendium of surrealism that its title would suggest, but imagination is in ample supply throughout, from the lo-fi funk of "Corner Store Scandal" to the tense, stream-of-consciousness boom bap of "Somebody's Anthem." – Jeff Terich
---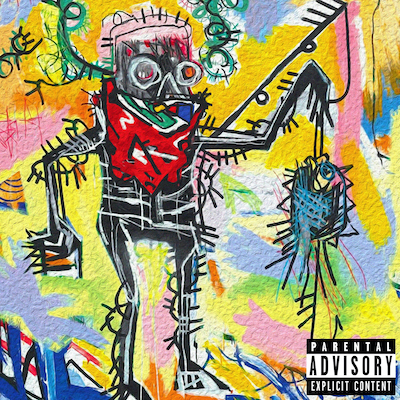 Mach-Hommy – Pray for Haiti
Mach-Hommy has a somewhat complicated history with Griselda, but the New Jersey emcee's latest—executive produced by Westside Gunn (and featuring plenty of his signature onomatopoeic gunshot sounds) and released through Griselda Records—by this point makes him at least an honorary member of the Buffalo collective. Yet where that group's records are marked by a grim and gritty mood, Mach-Hommy—prolific, often releasing his super-limited physical products at couture prices and never showing his face—delivers a record that's better suited to balmy summer nights and getting nicely toasted on some (Mach's) hard lemonade. He's as versatile a rapper as he is an enigmatic one, delivering musical creations simultaneously abstract and immersive—and for that matter, accessible—and after a set of songs this eclectic and strong, when he says, "Next tape might hear me sliding on flamenco/Or calypso," you can honestly believe it might happen. – Jeff Terich
---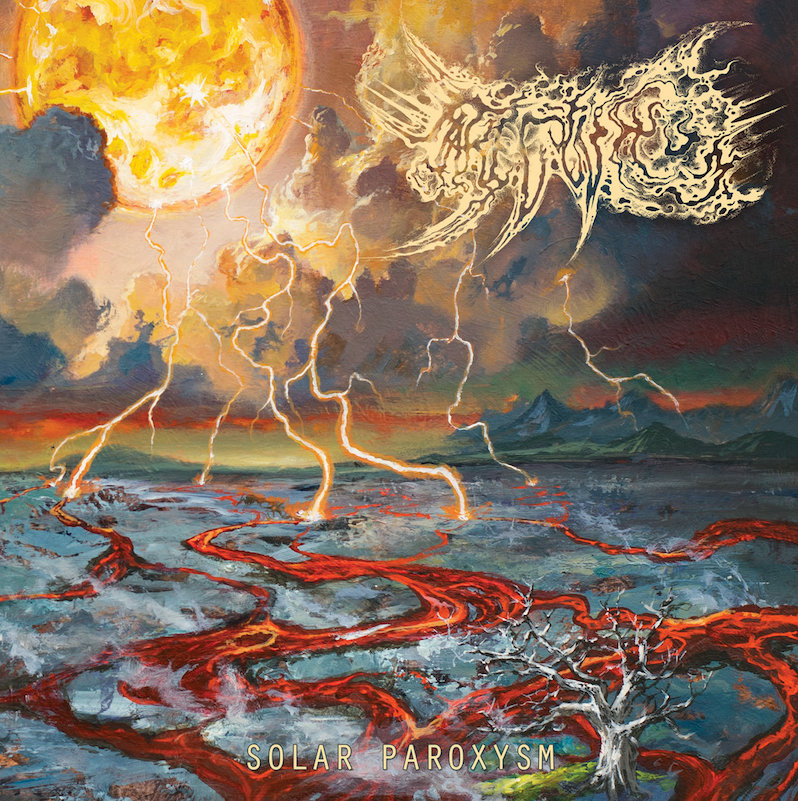 Mare Cognitum – Solar Paroxysm
The singular vision of Mare Cognitum has always produced intense black metal, but Solar Paroxysm is a pure auditory stimulant. Where previous projects explore and ponder, these songs explode with a refined ferocity—the riffs sizzle and sear through the soundscape, the melodies soar and dazzle. These new sonic heights are bound up in somewhat more grounded lyrical content than previous releases. Although still encased in science fiction metaphor, the stories of Solar Paroxysm contemplate more human emotions than any prior record—impossible hope and vain desperation in the face of self-inflicted doom. As thematic and evocative as Mare Cognitum's music can be, there is no escapism to be found here. The energy of this album is immediately arresting, undeniable, but the staying power that will keep this record spinning is its emotional weight. – Forrest James
---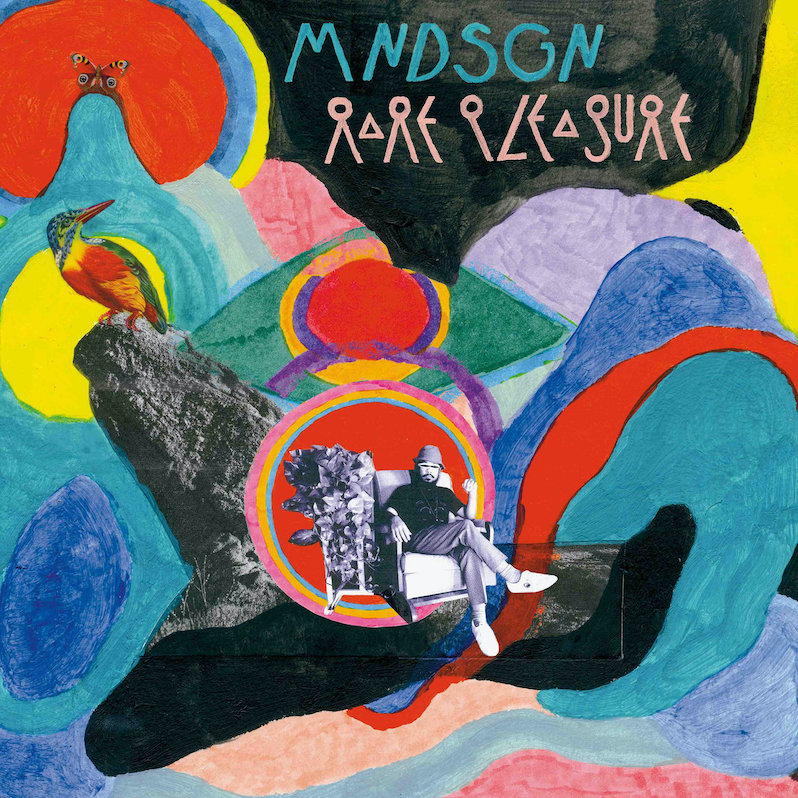 Mndsgn – Rare Pleasure
Rare Pleasure, the new project from Ringgo Ancheta—better known as musician and beatmaker Mndsgn—is heavily influenced by soft jazz, wavy library music, and most definitely more slo-mo than uptempo. It's a well-tended garden of warm grooves that sounds like his finest yet. Composed of R&B, soundtrack music, psychedelia, and jazz—the crux of his ever-innovative sound since the beginning—has the producer in the throes of sound evolution, one that whispers, not slaps. The references are arranged, not sampled, and this new orchestration extends to him being a featured vocalist at times. Drawing inspiration from his personal life, that inner discord he's chosen to express with his superpowers, floodlights the vulnerability—a sincere feeling we take at face value when Ancheta chooses to intone. "Hope You're Doin Better" serves as the centerpiece, with encouraging lyrics about friends and resources available at the touch of a phone call or text. In caring for a loved one's mental health, Mndsgn has transformed his skills as a beatmaker producer into something far more exceptional while bestowing our first slow-burner album of the summer. – John-Paul Shiver
---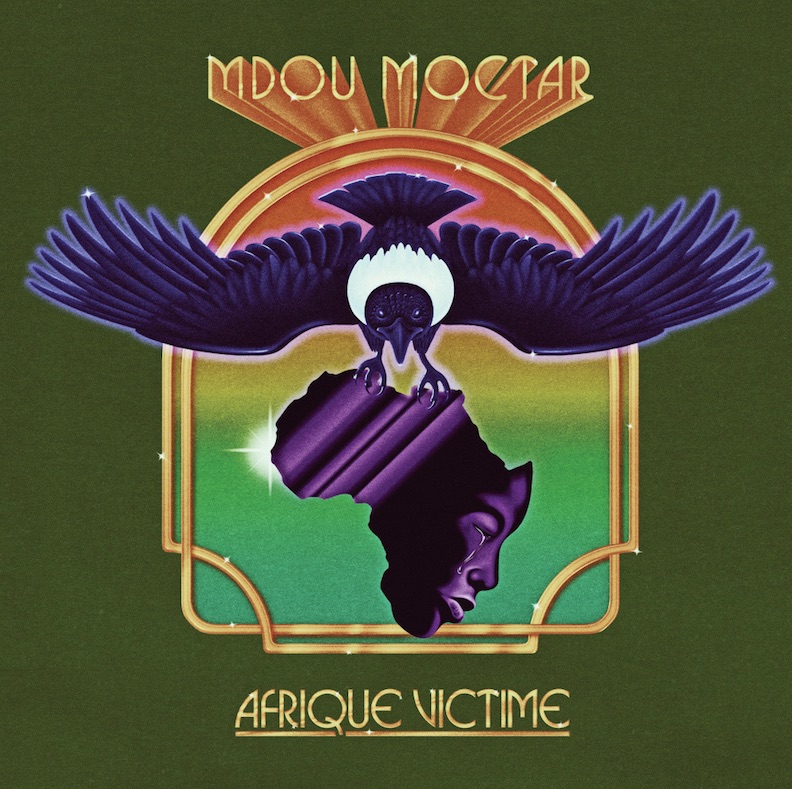 Mdou Moctar – Afrique Victime
I love listening to Mdou Moctar play guitar. The Nigerian artist plays with feeling and electricity, his approach as much indebted to rock icons of the past four decades as it is to Tuareg desert blues. His Matador Records debut builds on the dazzling psychedelia of 2019's Ilana The Creator with a set of songs that opens up more space and dials in on some of the more intimate aspects of his songwriting. Juxtaposing plugged-in and fiery moments with more hypnotic acoustic tracks, Afrique Victime is as warmly inviting as it is dynamic and endlessly entertaining, reaching a thunderous climax on the title track, where the pace kicks up, Moctar's guitar riffs soar ever highward, achieving transcendence. It's quite a thing to hear. – Jeff Terich
---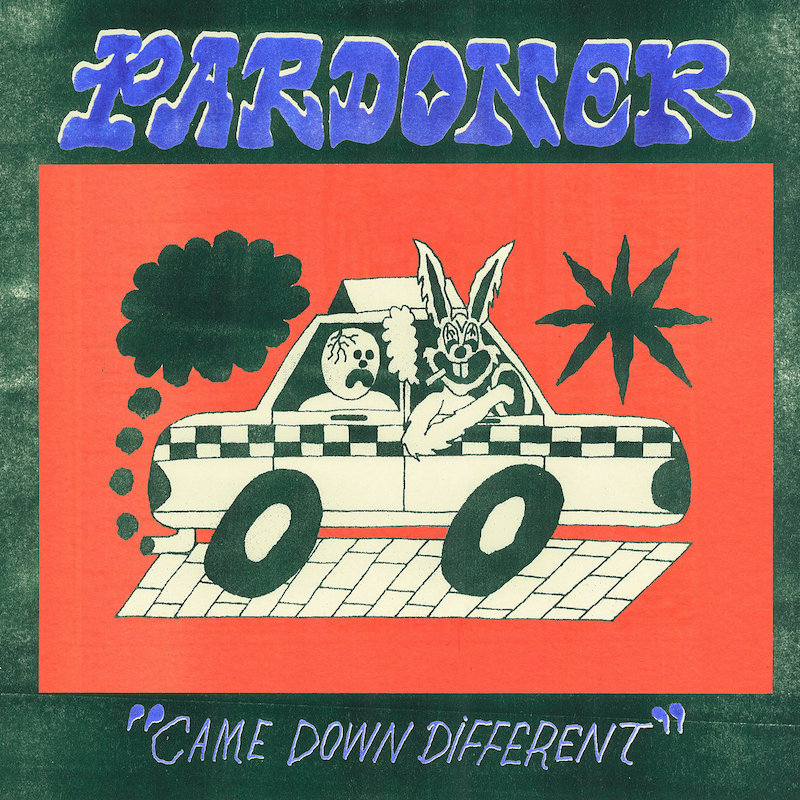 Pardoner – Came Down Different
I remember first hearing Pardoner's song "Blue Hell" when it came out in 2017 and being
immediately hooked. Flash forward to 2021 and the band has only gotten better, and I was truly blown away by Came Down Different. The band packs so much energy into their music, managing to bridge the gap between the raw fury of Black Flag and the laid-back charisma of Pavement. Pardoner's songs are simultaneously catchy, coursing with punk energy as well as an experimental spirit, and Came Down Different is one of the most exciting albums of 2021 so far. – Ian MacPhee
---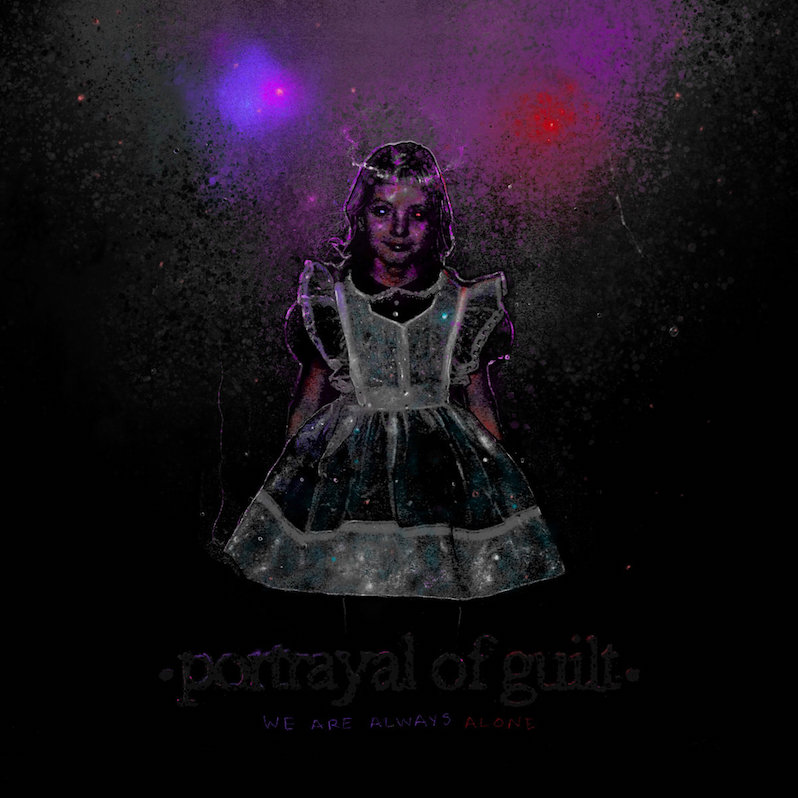 Portrayal of Guilt – We Are Always Alone
On their sophomore album, Portrayal of Guilt bring a lot more to the table, much of it dark, ugly and disturbing in the best ways possible. The Austin-based hardcore group broadened their songwriting, and only three of the album's nine songs are under the two-minute mark, allowing themselves more space to expand the range of sounds they hit you with and work some hooks into your ears and under your flesh. Even at their most succinct, they make the most of the time they use, with hardcore rippers more haunting than spastic. On songs such as "Masochistic Oath" and "They Want Us All to Suffer," the anguish is palpable, bringing an emotional weight and sonic density to their aural devastation. – Wil Lewellyn
---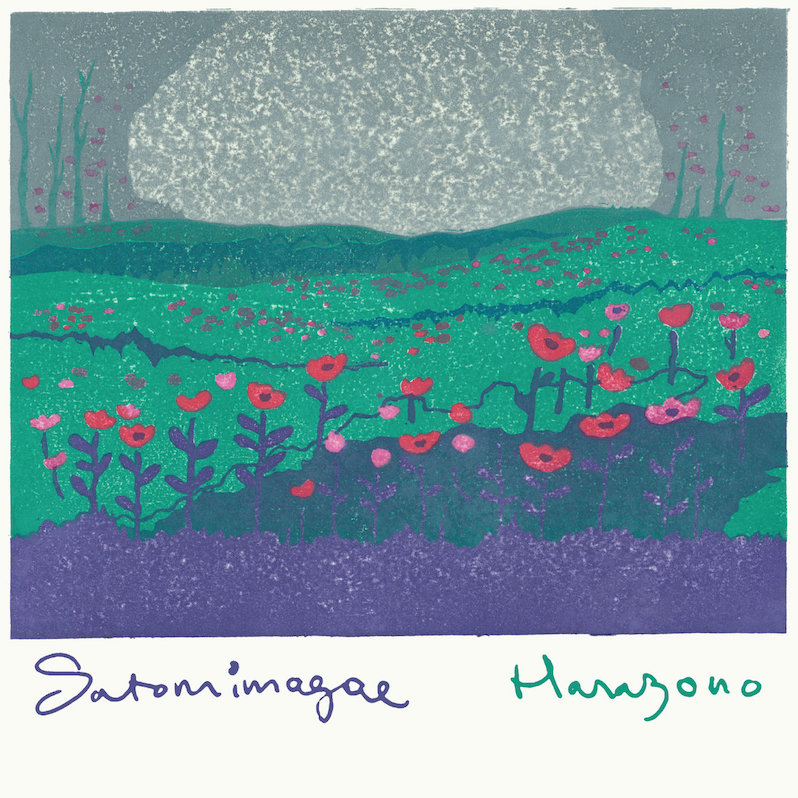 Satomimagae – Hanazono
The title of Satomimagae's new album Hanazono translates to "flower garden," but rather than settling for the intimate warmth one often associates with both gardens and music labeled as "folk," Satomimagae explores the beautiful and at-times unsettling strangeness of even the smallest corners of life. There is an opacity to Satomimagae's sound and sense which makes the whole project something worth poring over. Like the music itself, Satomimagae's lyrics are as memorable as they are enigmatic, as in the opening image on "Houko": "What they hold in their arms tightly / Has no shape or color like water." Satomimagae's new record similarly eschews concrete shapes and edges, instead moving like water, at times closer to ambient than folk. In doing so, Hanazono shows us the garden while preserving its mystery. – Tyler Dunston
---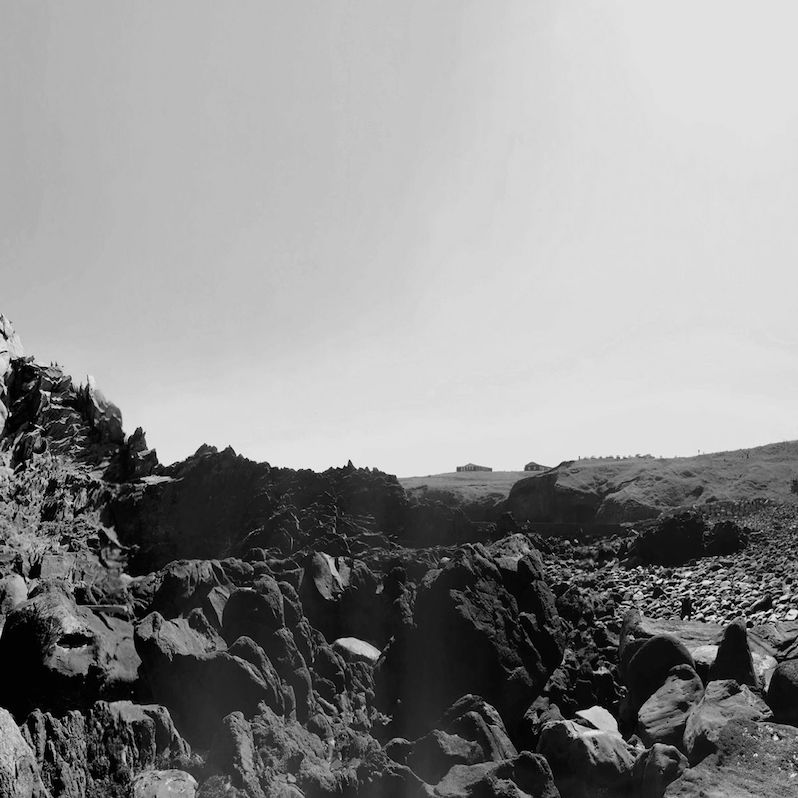 Six Organs of Admittance – The Veiled Sea
There aren't many blanket statements to be made about Six Organs of Admittance's body of work other than that the one constant is Ben Chasny's consistently mesmerizing guitar playing, which ranges from gentle and meditative to chaotically breathtaking. The Veiled Sea is somehow all of the above, a shredder's album that courses with gentle ambiance and mesmeric pulses. Chasny is a force of nature, infusing his performances with an intensity that sometimes rivals that of his work with Comets on Fire but with a greater focus on a kind of spiritual transcendence via fretboard highway. It's cliche to describe psychedelic music by suggesting it takes you on a journey, but this is music that goes. – Jeff Terich
---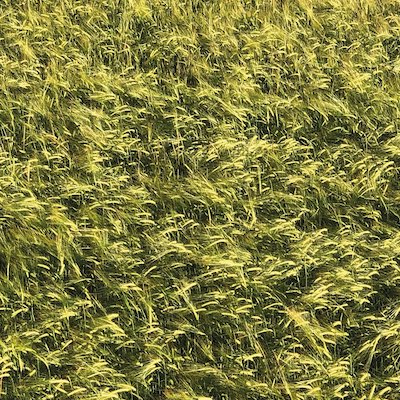 Skee Mask – Pool
German producer Bryan Müller built up a reputation for innovative and immersive takes on club fare through prior records like his 2018 breakthrough Compro. But with no pre-release hype whatsoever, Müller well surpassed any expectations of both his productivity and capabilities through the surprise triple-album release Pool. The album, just shy of two hours in length, encapsulates about as broad a spectrum of contemporary electronic music as you can possibly fit onto six sides of vinyl. Ambient, dub, breakbeat, techno, drum and bass—it's all here in some form or another, in the hypnotic skittering beats of "Nvivo," the dubby ethereality of "Rdvnedub," the outer-space breaks of "Testo BC Mashup," and the buzzy Autechre-fication of "60681z." There's so much music, so many different directions, subtleties and atmospheric moods to Pool that it'll probably take the rest of 2021 to untangle everything that's happening here—might as well get started now. – Jeff Terich
---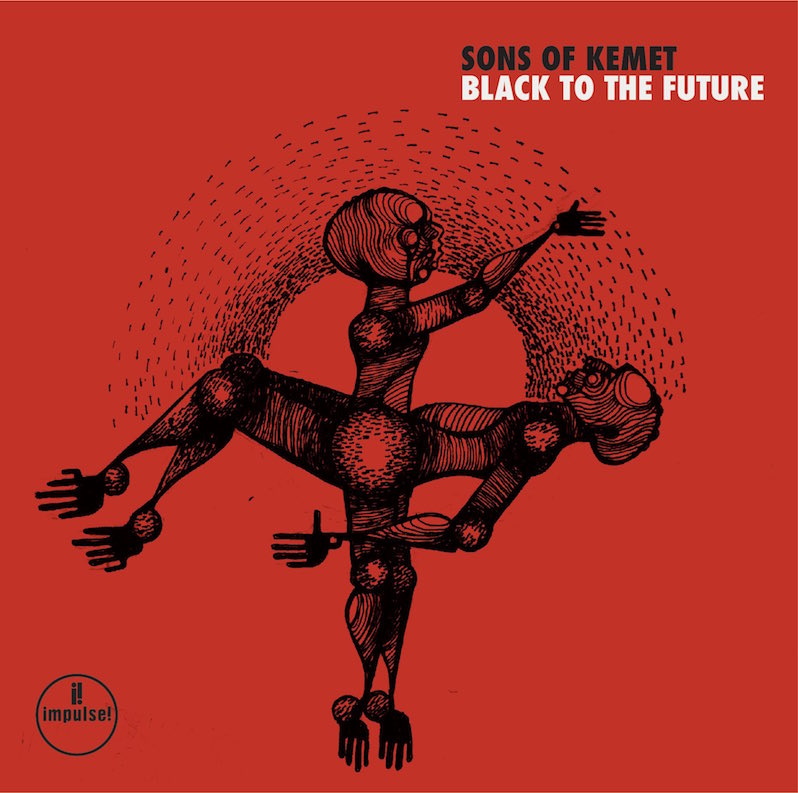 Sons of Kemet – Black to the Future
On previous albums like 2018's Your Queen is a Reptile, Sons of Kemet derived their unstoppable force of sound from the simple act of being one of the tightest proper jazz bands, the four UK musicians playing off of each other with a verve and urgency that made their Afro-Carribean rhythms come alive. (And, of course, having two drummers certainly doesn't hurt.) With Black to the Future, they let a few more collaborators into their sphere, giving artists such as Kojey Radical, D Double E, Moor Mother, Lianne La Havas and Angel Bat Dawid space to build off the Afrofuturist vision and politically charged message at the heart of the record. It doesn't necessarily change the character of their sound so much as expand it, but at the heart of these 11 tracks is still a group of musicians whose internal chemistry is what makes them a force of nature. – Jeff Terich
---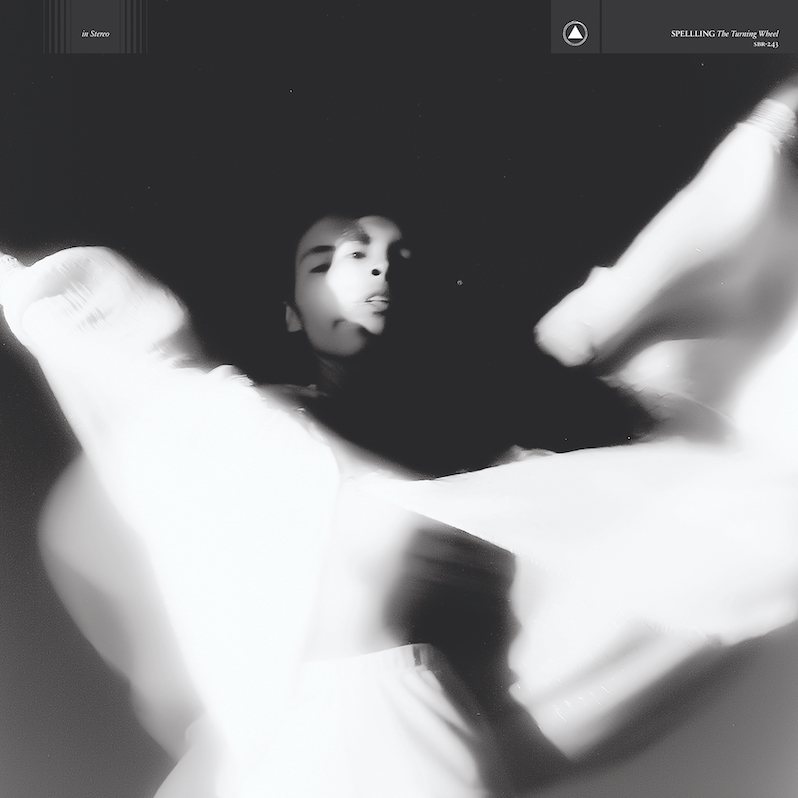 Spellling – The Turning Wheel
Tia Cabral's music has never wanted for imagination even when created with a fairly minimal setup, often just her own voice and array of synthesizers comprising the dark majesty of albums like 2019's Mazy Fly. With The Turning Wheel, limitations seem to no longer apply, its 12 gorgeously arranged songs rich in strings, horns, piano and on tracks like "Magic Act," even some Prince-like electric guitar. An album of contrasts and juxtaposition, The Turning Wheel is an exploration of cycles and coefficients, its two halves comprising a set of bright orchestral pop against an underbelly of big-production gothic dirges. Cabral had previously found an alluring pop sensibility even in her most haunted sounds, but on tracks like the soaring opener "Little Deer," she steps into the sunshine and allows something bigger and even more radiant to flourish. – Jeff Terich
---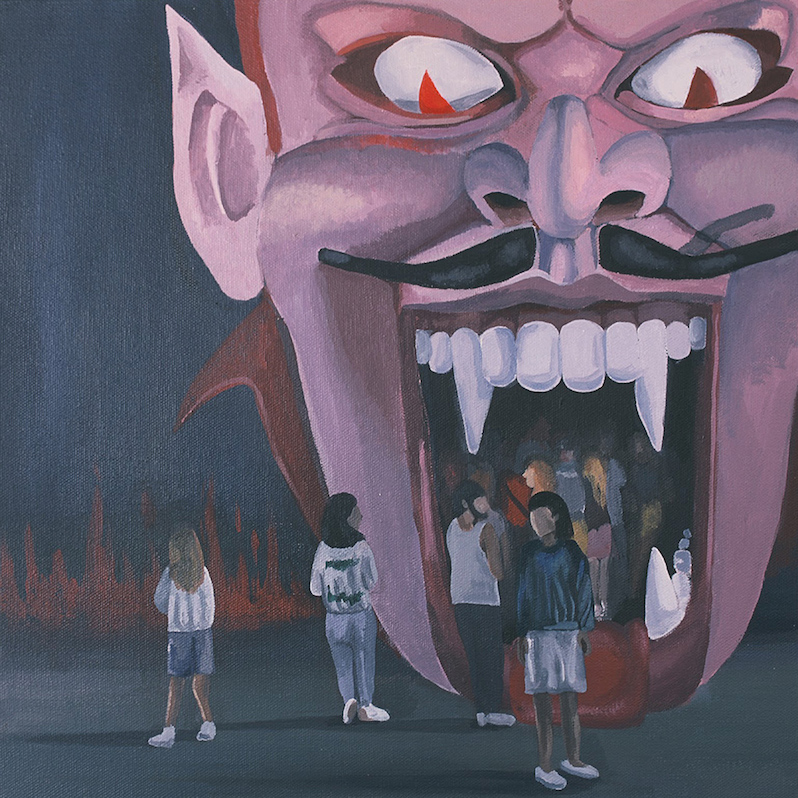 Spirit of the Beehive – ENTERTAINMENT, DEATH
The Philadelphia-based psych-pop group Spirit of the Beehive has a body of work that's hard to pin to any one genre. In fact, they're sort of hard to describe altogether. But somewhere in between their touches of folk, electronica, and even moments of heavy metal, lies a niche of their own. Clearly, pulling all of their musical influences without limiting themselves to choose one box to fit in, has only helped them. On ENTERTAINMENT, DEATH, the group dives deeper into their electronic tendencies, especially on opener "ENTERTAINMENT," which throbs with noisy, glitchy electronics. Many of the songs feel brash and intense, forcing more of an experience than a casual album to have on in the background. "THE SERVER IS IMMERSED" pulls in the more accessible sounds of Spirit of the Beehive, with a catchy, droning set of lyrics and mellowed out guitar riffs. ENTERTAINMENT, DEATH proves Spirit of the Beehive's ability to challenge not only themselves, but their listeners as well. – Virginia Croft
---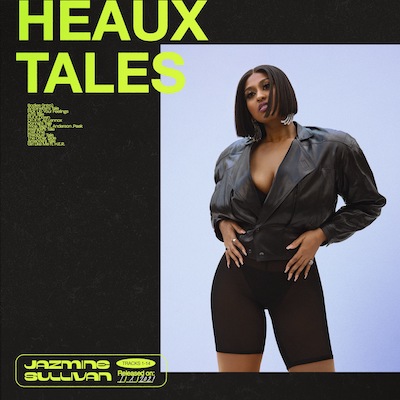 Jazmine Sullivan – Heaux Tales
Maybe the best thing (there's many) about Jazmine Sullivan's Heaux Tales is how loose it feels. On previous records, like 2015's Reality Show, Sullivan's careful editing and curatorial hand was clear. Now, those are both strengths of hers, but what sets Heaux Tales apart is the conversational tone. Sure, the many spoken word interludes help, but take the opening line of "Girl Like Me": "Yeah I made a profile on Tinder/Since you left me to be with her/I think that means I'm getting desperate/Wish I could return to sender." This is a drunk voice message as much as it's a devastating verse. But Heaux Tales is funny, too. It's hard not to laugh when Ari Lennox purrs "take this water and hydrate, bitch." Sullivan is one of the best vocalists in the game, completely in control of her instrument, which is no more apparent than during the bridge of "Pull Up Your Feelings," when her voice curls around the line "and I made my peace, so you can run them streets," letting on just a little bit of disappointment in her kiss off anthem. – Ben Cohn
---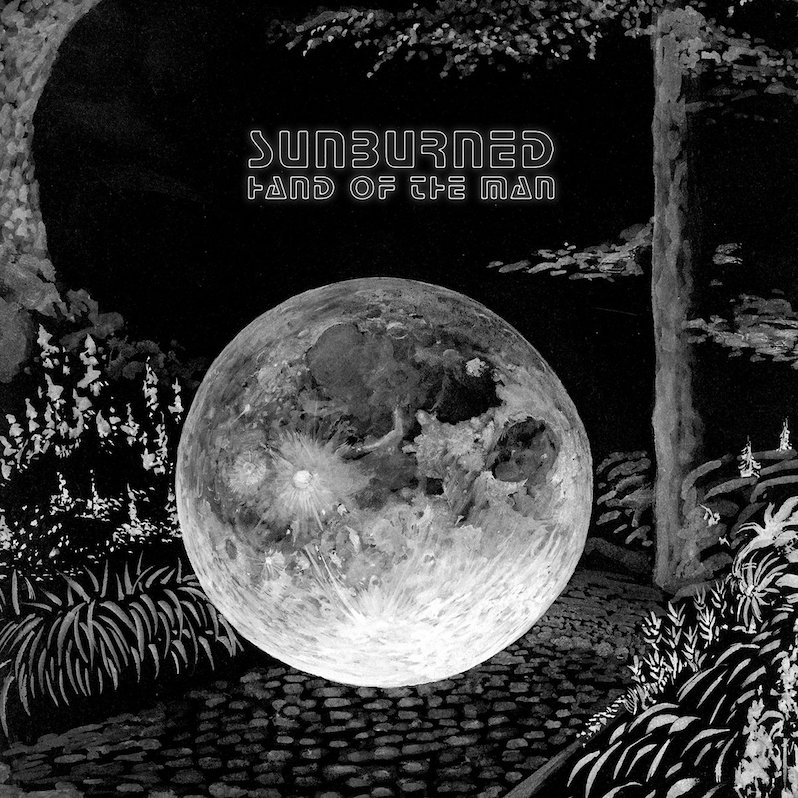 Sunburned Hand of the Man – Pick A Day to Die
Shannon Ketch's invocation, "Let's feel the midnight," feels like a conjuration of mystical, nocturnal forces on the title track of Pick A Day to Die, the latest in what's grown to a catalog of over 100 Sunburned Hand of the Man releases. The psych collective here feel as if they're channeling an otherworldly energy, the phases of this pagan ritual shifting from gentle American primitivist folk to swamp groove and krautrock pulse, eventually culminating on a beastly hardcore crunch cut with J Mascis' screaming guitar leads. There's no specific genre framework that binds these seven tracks together, just a spiritual energy that keeps everything fully charged at all times. – Jeff Terich
---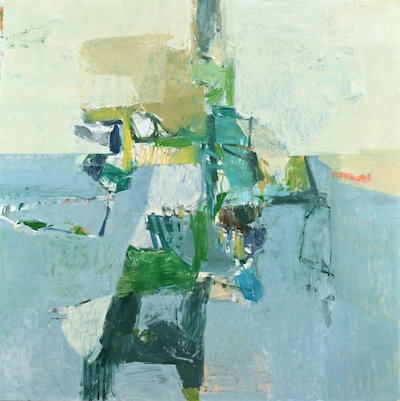 Ryley Walker – Course in Fable
Ryley Walker is very funny on Twitter. But his music is not typically very funny. It's gorgeous, though, and Course in Fable is no different. Pulling equally from Jim O'Rourke's rock albums and Genesis, it's obsessively detailed and thoroughly progressive. But a little of his prototypical humor shines through on this record too, even if it's tucked into surreal lyrics like "I love the smell of jet bridge fumes/Before I board with the few/Group D vagabonds and their pimps." These may pass you by, his vocal performance letting on no winks alongside the line. But they're there, deep inside songs full of instruments that play melodic riffs that disappear as soon as they announce themselves. Course in Fable is the kind of record that doesn't just reward repeat listens but demands them. – Ben Cohn
---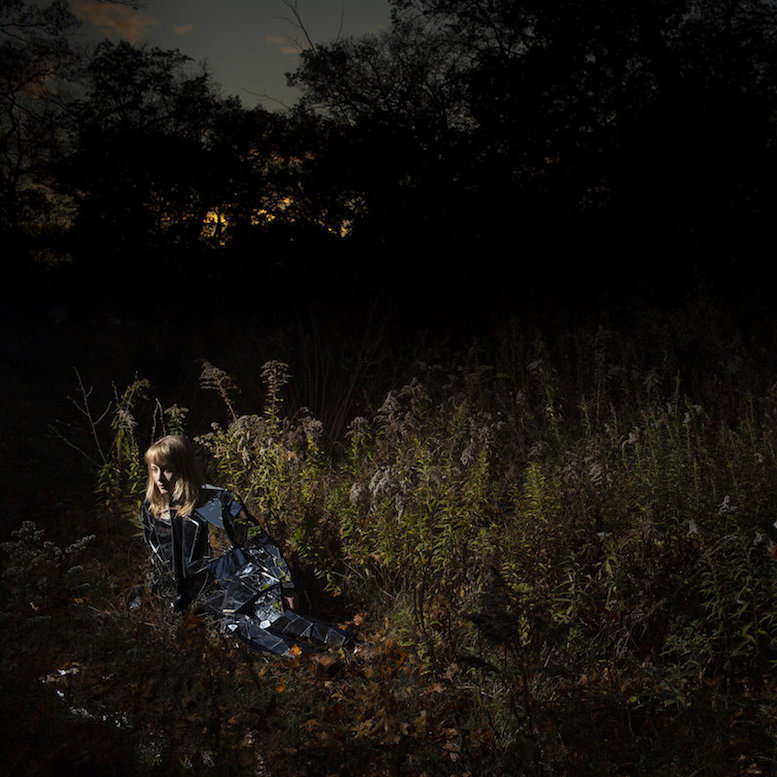 The Weather Station – Ignorance
Ignorance is a heavy album. Not in the sense of laying down doom-metal riffs or something viscerally intense as a listening experience, but in the philosophical questions it raises and the world—our world—that it ponders. Tamara Lindeman builds a lush, airy and at times abstract landscape in which to examine the weight of an oppressive capitalist system and the climate change emergency that threatens our existence. The picture it paints is an alarming one even when the musical environment in which it exists is so gorgeously arranged and constructed. If this world's future is in peril, living inside of Ignorance feels like an appealing alternative. – Jeff Terich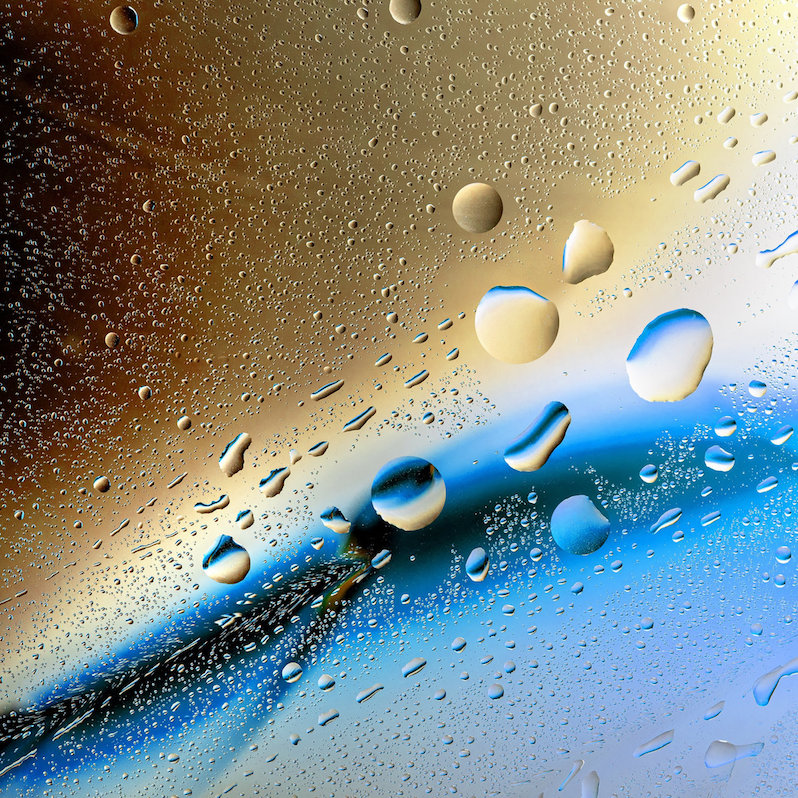 A Winged Victory for the Sullen – Invisible Cities
To set oneself apart in the abundance of neo-classical ambient music circulating the airwaves is no mean feat, but the duo of A Winged Victory for the Sullen consistently prove an exception. The members' pristine individual reputations help, but records like Invisible Cities help more. Created as a score to a stage adaptation of Italo Calvo's novel of the same name—centered around Marco Polo's time as a prisoner of Kublai Khan—it lingers in understated triumph as a standalone piece of music. An underlying sense of menace belies the restraint and beauty on display as the duo employ their sparse instrumentation, choral arrangements and drone effects in unique and inventive ways. A gorgeous and enchanting journey, and welcome evidence there are still new directions for the genre to go. – William Lewis
---
Wode – Burn In Many Mirrors
The evolution and outgrowth of black metal is so broad and overwhelming at times that it leads one to wonder whether it's enough any more to be just a black metal band. Not that I'd accuse Wode of any such thing, but that's essentially what they play: Black metal of a particularly old-school variety, one that factors in proto-Mayhem miscreants such as Venom and Celtic Frost in their leather-and-spikes badassery. It's a black metal that equates darkness with fun, hedonism with heathenism. These riffs, rhythms and hooks go, and where they go is just as likely to be a Mercyful Fate show as some dingy, cobwebbed basement. To call Wode "black 'n' roll" feels pedestrian, even reductive, but if one should feel the need to blare this while speeding away on a motorcycle, don't be surprised at how well it fits the scenario. – Jeff Terich
---
Support our Site—Subscribe to Our Patreon: Become one of our monthly patrons and help support an independent media resource while gaining access to exclusive content, shirts, playlists, mixtapes and more.