Watch the surreal Baroness "Shock Me" video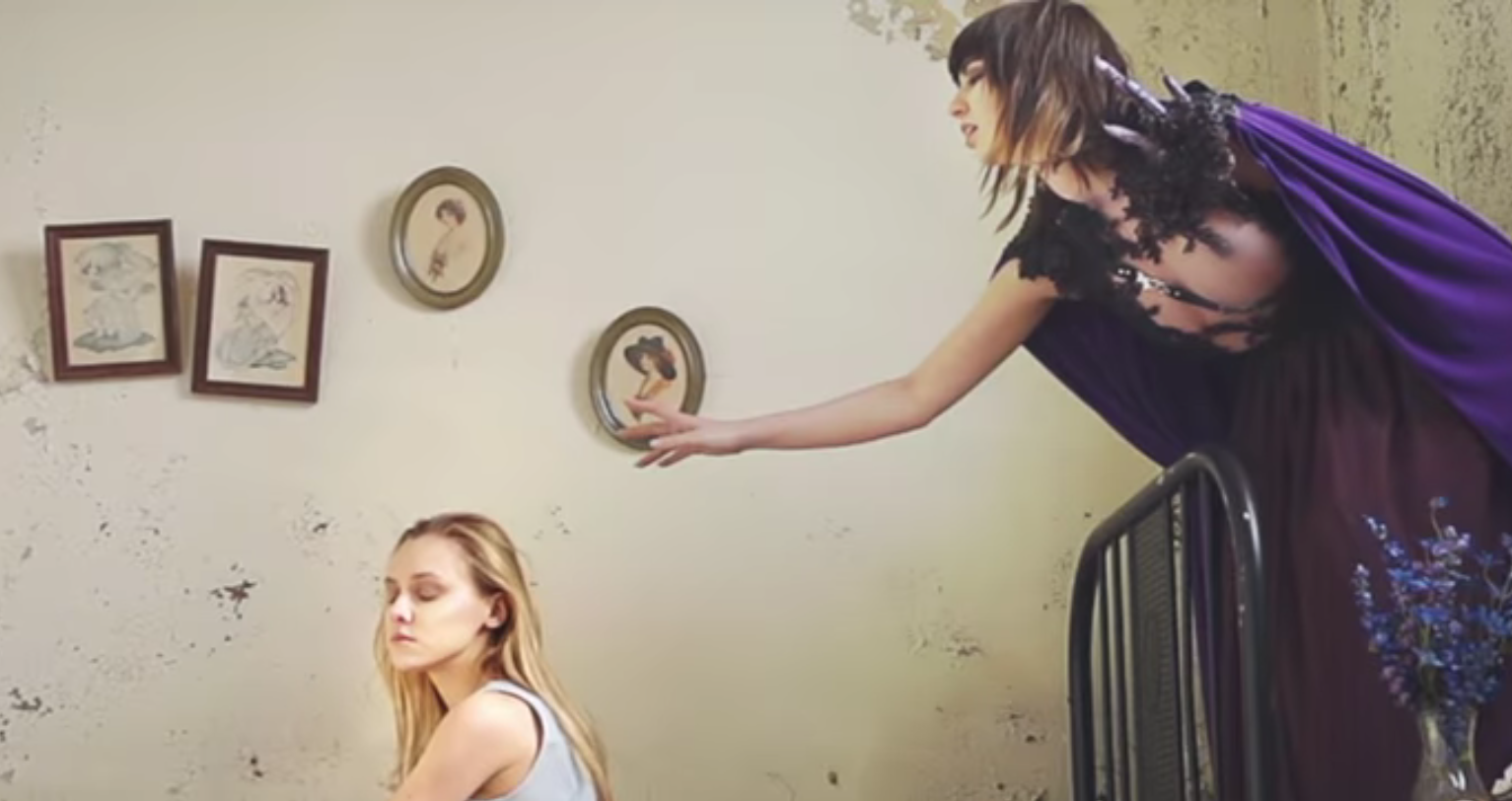 Baroness have just shared a new video for "Shock Me," a highlight from their recently released fourth album Purple. The clip, directed by Don Tyler and the band's own John Baizley with art direction by Karen Jerzyk, was shot in rural Pennsylvania and features some surreal imagery. It begins with a shot of a woman sleeping in a room with decaying walls. Soon enough, she's transported into a dream sequence with elaborate costumes, and a woman whose own outfit looks like something from one of John Baizley's own illustrations—as does a lot of the video's imagery in general. It's gothic and psychedelic and weird and cool, and there's an impressive looking piano in there as well. Watch the Baroness "Shock Me" video below.
Baroness' Purple was our first Album of the Week of 2016, just in case you missed that.