Watch the supernatural Bat for Lashes "Sunday Love" video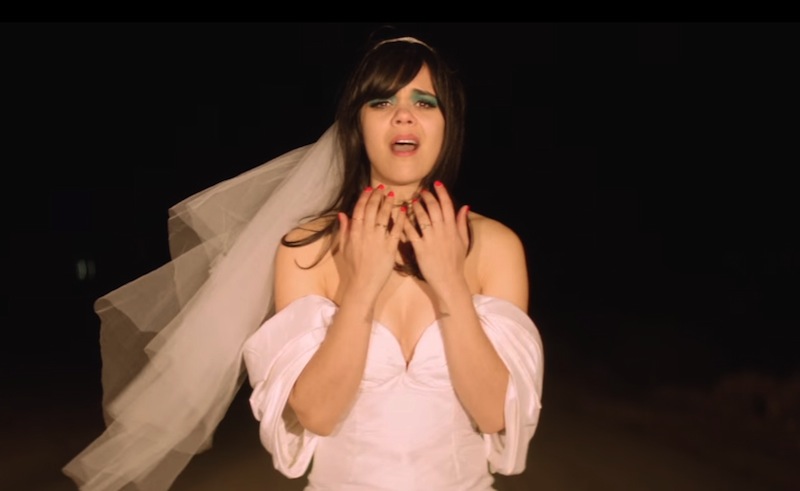 In July, Bat For Lashes will release new album The Bride. Natasha Khan has already shared a pair of new tracks from the album, including the pulsing goth-pop of "In God's House" and before that she released "I Do." Today, she's released a video for the third single from the album, "Sunday Love." The track is another dark and upbeat pop number, with a video clip directed by John DeMenil. The narrative of the video follows that of "In God's House," this time around Khan, as the titular Bride, who stands in the way of an oncoming driver. Then, things start to get weird and eerie. It's almost looking like Khan is putting together a "visual album" a la Beyoncé, though it's only a handful of videos so far. Still, these are a couple of cool puzzle pieces while we wait for the rest of it. Watch the Bat For Lashes "Sunday Love" video below.
The Bride follows 2012's The Haunted Man.