SXSW, White House announce South by South Lawn festival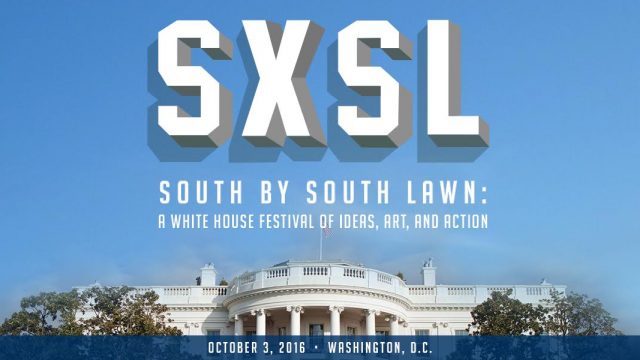 South by Southwest and the White House are teaming up at last. We actually probably could have predicted that it would happen; First Lady Michelle Obama spoke at SXSW earlier this year, and her keynote included appearances from Missy Elliott, Diane Warren and Sophia Bush, and was moderated by Queen Latifah. Today, NPR reports, the Obamas are bringing the festival to their own backyard—literally—with a new festival collaboration with SXSW called South by South Lawn.
The one-day festival is set for October 3 and will feature music, film and interactive elements, much like the annual fest does in Austin. "Musical performances will include well-known and emerging artists who are using their music to inspire audiences," per press release copy on the White House website. Those artists haven't been announced just yet, but President Obama does have pretty good taste.
The White House is also accepting nomination suggestions for people who should attend.