Told Slant cancels SXSW appearance due to artist contract's deportation threat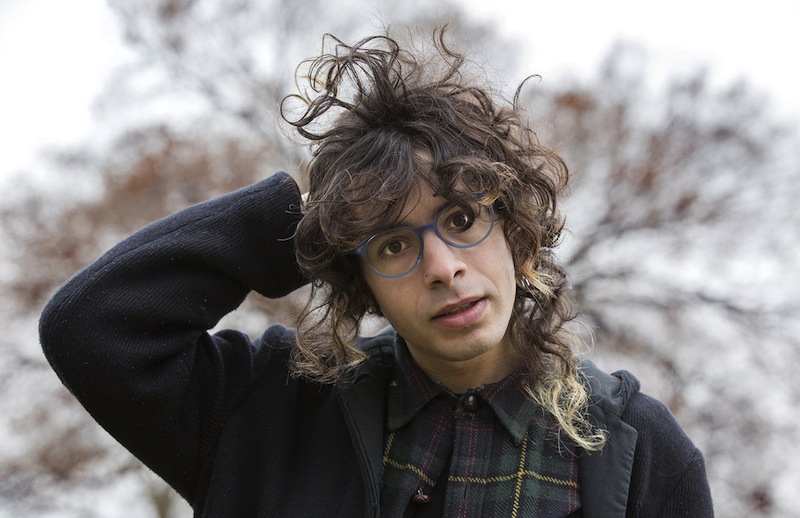 Brooklyn group Told Slant were scheduled to play SXSW for this first time this year, but canceled their appearance based on some disturbing discoveries in the festival's contracts with artists. Stereogum reports that Felix Walworth posted an excerpt of the contract on Twitter, which reads that the festival may notify immigration authorities if "[participating] acts or their representatives have acted in ways that adversely affect the viability of their official SXSW showcase."
The contract reads, in part, regarding artists traveling from foreign countries to the U.S. for the festival: "International Artists entering the country through the Visa Waiver Program (VWP), B visa, or any non-work visa may not perform at any public or non-sanctioned SXSW Music Festival DAY OR NIGHT shows in Austin from March 13-19, 2017. Accepting and performing unofficial events may result in immediate deportation, revoked passport, or denied entry by US Customs Border Patrol at US points of entry." 
After looking through this contract sent to me by sxsw I have decided to cancel Told Slant's performance at the festival pic.twitter.com/rI2Xv0duJl

— Told Slant (@Felixixix666) March 2, 2017
Unofficial parties happening at the same time as official SXSW showcases are common; in fact, many of the unofficial parties are sometimes just as high-profile as the official shows. Stereogum points out that this part of the contract is not new, though in light of the anti-immigrant policies coming from the White House at the moment, it feels like another step toward a growing hostility in this country toward visitors from foreign countries.
Walworth followed up with another tweet calling on other artists to cancel their appearances at SXSW as well.
Update: SXSW managing director Roland Swenson spoke to the Austin Chronicle about the clause in their contract and says that the language in the clause is only in place in the case of particularly egregious situations that involve broken laws or physical harm.
"We've had these restrictions in the agreement for about five years and never had to enforce them," Swenson says in the article. "It's intended for someone who does something really egregious like disobeying our rules for pyrotechnics, starts a brawl in a club, or kills somebody. You have to really fuck up for us to do this stuff.
"It's not us saying we're going to try and have you deported," he adds, "it's us warning them that if they violated the terms of the visa that got them here, that's what could happen."