Roundtable: Stand by your band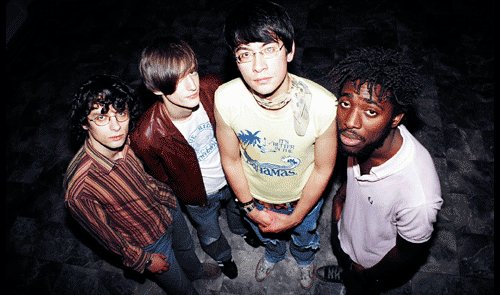 Welcome back to The Roundtable. Let's get back to the conversation. In case you're new to it, this is where Treble opens up to our readers about our individual experiences on a more personal level, without putting too much of a critical eye on it. Not that the eye ever shuts — this is simply a casual conversation. Got a question for us? Feel free to send it over to [email protected] with the subject "Roundtable topic."
This week's topic: Our relationships to artists we admire can sometimes be frustrating. You're on their side, but everyone's human, and eventually, there's a good chance they'll let you down. So, knowing that — What artists have you stood by, or remained loyal to, despite a spotty or disappointing track record?
A.T. Bossenger: After a handful of likable EPs, Bloc Party outdid themselves with their 2005 debut LP, Silent Alarm. The London-based outfit lived on the fringe of several popular genres, combining post-punk attitude with art-rock flair and dance-punk bombast. Vocalist Kele Okereke could croon as well as he could shout, and infused his emotional delivery with powerful, often political, poetic imagery. Matt Tong was a beast on drums, landing somewhere between the tenacity of Brendan Canty and the steady execution of Clyde Stubblefield. Mix in the shoegaze-influence pedal brilliance of lead guitarist Russell Lissack and bassist Gordon Moakes' steady drive, and you had a winning combination. Silent Alarm rocked hard at times, mellowed soft at others, and incorporated decades of influence without sounding like anything you'd ever heard before. It was, as they say, bloody brilliant.
It might be overly harsh to say that Silent Alarm was a fluke; moments in the band's later work, especially singles like "Two Years" or "Flux" showed the band's possible brilliance in full bloom. But every major project they've taken on since their debut has been a bit of a let down. 2007's A Weekend In The City was a good album with some great songs, but it failed to capture the energy the band had established; a text-book example of the 'sophomore slump.' But the downhill tumble didn't stop there. 2008's Intimacy basically abandoned Tong in favor of trip-hop styled drum machines. And while many rock bands have made successful switches to more eclectic or electronic genres (Radiohead, anyone?) this wasn't the case for Bloc Party, who surrounded their sappiest, least artistic songs to date with a hodge-podge of sloppy-to-decent arrangements. Even Four, which was angled as the band's return to form, was far from it. While each Bloc Party album boasts tiny moments of brilliance, they are equally weighted with groans and disappointments.
Still, I hold onto hope. I'm not exactly sure what for, but the hope is sincere. Maybe Kele's second solo album will surprise me or Matt Tong (who recently left Bloc Party altogether) will find a home team that will allow him to let loose like he did on Silent Alarm. Until then I'll be right here, looping "Helicopter" on repeat.
Chad Gorn: At the risk of dating/embarrassing myself, the band who jumps out at me is Live. Mental Jewelry and Throwing Copper are, in my mind, classics. Secret Samadhi was, to put it nicely, disappointing and forgettable, so much so that no one noticed just how good their next one, The Distance to Here was.
And then they released V. Talk about an unlistenable pile of garbage. To be fair, I haven't played it since about 2002, but I remember it being so bad that I can't even bring myself to play samples now. I remember it being so bad that when Live toured in support of Jane's Addiction following its release, they only played one song from it ("Overcome," a song that — fortunately for Live's pockets — got attached to 9/11).
But I stuck with them. I stuck with them even though Ed Kowalczyk found Jesus — the same Jesus about whom he sang "what a man was 2,000 years ago means nothing to me today" in his youth. Birds of Pray was a move in the right direction, though mostly poor. Finally, even if they didn't know it was their swan song, Songs from Black Mountain was a decent way to end it all. Even if they had nothing left to sing about (which, in essence, was the problem — the voice of youth had naught to say), the melodies were good and the songs rocked, Live-style.
Giovanni Martinez: If any band has some spotty records as of late, it's The Strokes. The general consensus is their strengths were in the first two albums and anything after is subpar. I've managed to stick with The Strokes for plenty of reasons, mostly for the hope they will make another awesome record, because they are a great band. First Impressions Of Earth was too redundant, with only a few worthwhile songs that probably would've made for a solid EP. Angles was a fully collaborative effort toward some direction, but felt like an assortment of scattered ideas coming from a frustrated band. The most recent, Comedown Machine seemed to be the most proper step forward — and happened to have some decent tracks — only to fall short of something great. But despite those missteps, I still like them. I don't know anyone who hasn't enjoyed the shit out of Is This It or Room On Fire. Being creative is tricky enough, even without with the hype that constantly surrounds this band. I think if they really wanted to, they could potentially make something worth listening to again. Only time will tell at this point.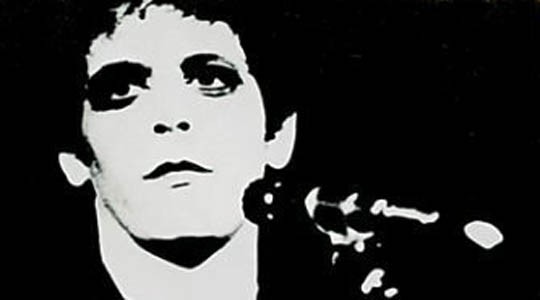 Paul Pearson: The closest I can come to an answer to this question is Lou Reed, who obviously did more than enough to cement his legend. You could also argue that he made some solo albums that were difficult at best (Metal Machine Music) or calamitous at worst (Lulu) because his motives were almost always exciting to think about: Was he trying to bare his soul or just piss you off? For that reason he made you want to listen to everything he came up with and more than half the time it was rewarding. But then you had things like Mistrial and Set The Twilight Reeling, both of which sounded more like labor instead of creativity. Still, he always made you guess what he was going to do right up to the end.
Jeff Terich: I don't have a lot of patience for artists who can't get their shit together, even though some artists will release something so good, the high lingers longer than it should (as it did with Badly Drawn Boy's The Hour of Bewilderbeast). But there's one artist who, as far as I'm concerned, has earned every second, third and fourth chance I'm willing to give: Ryan Adams. But with Adams, it's not a matter of one or two great albums and nothing worthwhile since. Quite the opposite — he's got a much better track record than most of the other artists mentioned here, and at least a half-dozen classics to his name (Heartbreaker, Gold, Love Is Hell, Cold Roses, and Whiskeytown's Strangers' Almanac and Pneumonia). Add to that a few more very good records (Jacksonville City Nights, Easy Tiger, 29 and Demolition — a collection of demos that contains some hidden gems), and that's already 10 albums.
The problem is just that he releases so much material, that it can't possibly all be good. And some of it isn't. Rock N Roll is widely regarded as his greatest sin, and I defended it for a while, but looking back, it's a fairly weak effort, even if I do love about half of it. Cardinology didn't really add much to his body of work with The Cardinals, and III/IV didn't really either, though it entirely comprised outtakes, which makes the bloat forgivable. Then there was his '80s-style metal album. And his random bizarre punk records. And Ashes & Fire was alright — definitely not a bad record, but certainly not his most thrilling work. Compounding this is his bizarre tendency to interrupt good records with throwaway songs (see: 2007's "Halloweenhead"), which only deepens the matrix of questionable decisions. But even after all that, he's still got enough great albums to his name that I'll eagerly anticipate each one that hits the shelves — including his new, self-titled record. That one, it turns out, is actually really good.
You might also like: