Album of the Week: Father John Misty – Pure Comedy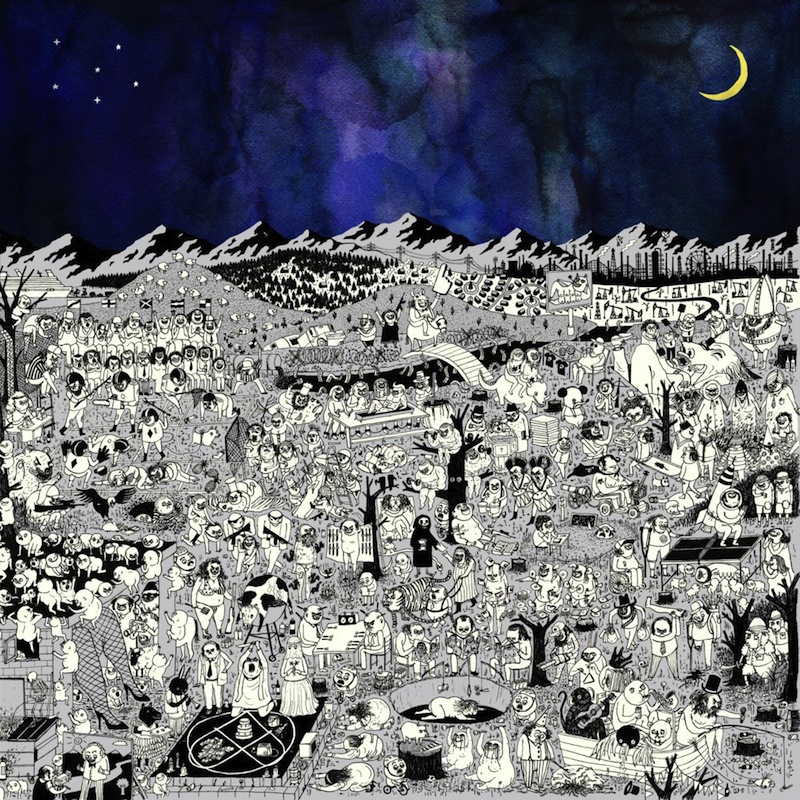 Father John Misty knows he's obnoxious. He invites criticism and scorn, the public persona of the man born Josh Tillman something of a caricature somewhere between a troll and a comedy villain. He's often hilarious, whether it's streaming his album in the form of a shitty-bitrate MIDI version, or when a crystal from an L.A. holistic shop happened to find its way into his pocket. He's also antagonistic, covering Ryan Adams' cover of a Taylor Swift song, then working Taylor Swift into a virtual-sex scenario in one of his new songs. So when he has a rare moment of earnestness or perspective—as when he interrupted a festival performance to grapple with the reality of a possible Trump presidency (gulp) before covering Leonard Cohen and then cutting his set short—it's a weird thing to process. He rubs people the wrong way a lot of the time, and he harbors no illusions to the contrary. "How can I get upset when people think about me critically?" he said in a recent interview with Pitchfork. "I'm not bamboozled when people hate me."
Tillman's persona is abrasive, but it would be a lot more irritating if his music wasn't good enough to either back up or overlook his absurd antics. It's very good—often brilliant. His 2015 album I Love You Honeybear presented the duality of his earnestness and abrasion in a beautifully unconventional take on love. In one moment he's offering up the weird yet deeply affecting details of falling in love ("Chateau Lobby #2 (In C for Two Versions)"). In another he's cringing at every moment spent with a groupie, even though he has no intention of not having sex with her ("The Night Josh Tillman Came To Our Apartment"). It wasn't the first Father John Misty album, but it was the one where he effectively shed any last semblance of Josh Tillman—a humble former drummer for Fleet Foxes who released a handful of very good indie folk albums—and fully morphed into this wisecracking, acid-dropping egomaniac with delusions of grandeur.
Lest there be any confusion about this, Tillman traded up. His third album, Pure Comedy, is even more ambitious and far-reaching than its predecessor, swapping out the introspection and personal discovery of Honeybear for something much bigger and broader. Spanning a staggering 74 minutes, Pure Comedy finds Tillman attempting to tackle the big questions, not necessarily about religion or the mystery of existence (on the title track he dismisses the idea of a higher power outright), but more accurately why the existence we experience is so fucked. He's not attempting to find an easy answer, however. He's simply adding an exclamation point, and perhaps an ellipsis, behind the question mark.
Pure Comedy is like a Hieronymous Bosch painting set to an orchestral '70s pop backing. It's a document of depravity and idiocy, even apocalyptic doom, and it's absolutely gorgeous. That Tillman is cynical, or that he makes it sound so beautiful isn't surprising. Yet he pushes the extremes on both points, creating something sumptuous and layered out of a generally bleak view of humanity. The opening title track is a thesis statement of sorts, offering a critique of human behavior and religion in one elegantly orchestrated fell swoop. "They get terribly upset," he sings over an arrangement that echoes peak Lennon or Newman, "when you question their sacred texts/Written by woman-hating epileptics."
Tillman compiles some of the best pop songs of his career on Pure Comedy, and unsurprisingly even the simplest of these is fascinatingly intricate. His surprisingly simple 2016 single "Real Love Baby," which was one of the highlights of the year, was left off for a reason. It'd seem almost too breezy next to a song like "Ballad of the Dying Man," whose rustic The Band-inspired folk-rock arrangement provides a catchy counterpoint to a portrait of an insufferable character who "well, actually"-ed himself to the grave: "Just think of all the overrated hacks running amok/And all the pretentious, ignorant voices that will go unchecked." There's a crash of piano, a strum of guitar, a vibrant burst of horns and even some bongos on the richly arranged "Total Entertainment Forever," the song in which he sings of "bedding Taylor Swift in the Oculus Rift" (the rhyme is just so easy—hard to resist that kind of temptation). And the atmospheric beauty of "A Bigger Paper Bag" recalls Jon Brion at his early '00s best—even Elliott Smith from the right angle—in a meditation on indulgence and self-loathing.
That Pure Comedy is such a massive undertaking means at times Tillman seems like he's biting off more than he can chew, or at least leaving too little unsaid. "Two Wildly Different Perspectives" seems like too glib of an indictment of partisan politics, free of any nuanced perspective. Of course it sounds amazing, so it's less an abject failure than a missed opportunity. It's also three fairly minor minutes on an album that cruises well past the hour mark, complete with two standout epics: the gorgeous build-up of "So I'm Growing Old On Magic Mountain," and the 10-verse, 13-minute novella "Leaving L.A.", which took Tillman three years to write. It's a lot to absorb, both allegorical and autobiographical and satirical, invoking Siddhartha in a moment of wry self-awareness: "Mara taunts me 'neath the tree/She's like 'Oh great, that's all we need/Another white guy in 2017 who takes himself so damn seriously."
The world Father John Misty describes throughout the album is a mess, but he's complicit—he knows it, and he wants to remind us all that we're part of the chaos too. His cynicism isn't without compassion, and he's rarely cerebral without also speaking from the heart. Speaking to Zane Lowe, Tillman describes the album as "going from narcissism to consciousness," but it's not a linear path. Father John Misty is as much the contradiction as he's ever been. The absurdities grow ever more absurd, while the beauty and the clarity shines that much brighter. Maybe it does take an egomaniac with delusions of grandeur to try to take on an album about everything. Maybe it takes just that kind of figure to pull it off.
Similar Albums: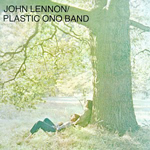 John Lennon – Plastic Ono Band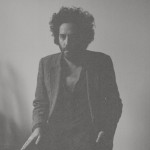 Destroyer – Poison Season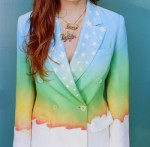 Jenny Lewis – The Voyager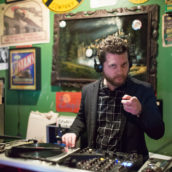 Jeff Terich
Jeff Terich is the founder and editor of Treble. He's been writing about music for 20 years and has been published at American Songwriter, Bandcamp Daily, Reverb, Spin, Stereogum, uDiscoverMusic, VinylMePlease and some others that he's forgetting right now. He's still not tired of it.