Twin Peaks keyboardist Kinny Landrum discusses the show's musical legacy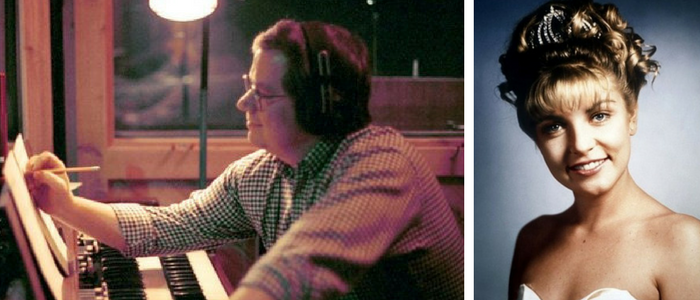 To accompany our focus on the influence of the music of our beloved Pacific Northwest town of Twin Peaks, we had a chat with Kinny Landrum, who played synths on the original Twin Peaks soundtrack. Other than working on the show, Kinny has worked with a number of incredible musicians, including Leonard Bernstein, Jimmy Cliff, and Carly Simon. We spoke to Landrum about the process of working on the music for the show, its legacy, and the mystery of Laura Palmer.
Treble: How did you end up playing keys for Twin Peaks?
Kinny Landrum: I was recommended to Angelo Badalamenti by Art Polhemus, the engineer who did all the recordings, to play on some songs for Julee Cruise.  As you may know, Julee's Floating Into The Night was recorded and released before Twin Peaks, maybe even six months earlier.
Treble: What was the process of recording the tracks like?
KL: Generally, I recorded alone with Art, Angelo and David, or sometimes just Art and Angelo. In particular, both the theme, which is an instrumental version of a song from Julee's album called "Falling", and the "Laura Palmer Theme" were done that way. In fact, on the theme, as I recall, I simply overdubbed a French horn sound from my Emulator 2 to the existing vocal master and that was mixed down.
Later on in the series, and for the Twin Peaks movie, we did small "jazz" group sessions, with Grady Tate playing drums, Vinnie Bell on guitar and sometimes either Ron Carter or Buster Williams playing bass, along with some horn players like Al Regni, Jim Hynes or Eddie Daniels.
Treble: Who is your favorite character from the series?
KL: Probably my favorite character is Dr. Jacobi, played by Russ Tamblyn, with the red and blue lenses. In fact, the use of finger snaps, which, as I recall, was my idea, was inspired by the fact that both he and Richard Beymer had been in West Side Story. But for me, the best character is the town itself.  And one of the best aspects of the show is its humor.
Treble: What are your thoughts on the way the music of Twin Peaks has influenced so many modern artists?
KL: Actually, to be honest, I'm sort of surprised by how influential the music has been. Perhaps it's really related to how influential the series has been. At the time, nothing at all was like Twin Peaks. Everything was rather normal, like Cheers or The Cosby Show. Now you can't get something on TV unless it's a little weird. I believe that's really all due to Twin Peaks.
Treble: Did you ever think Twin Peaks would get as popular as it is or even commit to Laura's promise to see us in 25 years?
KL: Never in a million years.  Which is why at 11 PM on the Sunday night in April 1990 right after it was first aired, I got a call from Art Polhemus asking me what I thought. I said it would never last. Boy, was I wrong.
Treble: Did you listen to any specific music while recording the soundtracks for Twin Peaks? Would the studio personnel ever listen to something together?
KL: No, never once did we listen to some particular piece of music, that I can recall. Only once do I recall even getting a "musical" direction from David. I've related this a lot before, but that's when we were doing "Falling" (the song, before the show) and he asked me for something "50s," which is why I came up with the twangy Duane Eddy-like bass guitar sound. And to David's credit, he heard three notes and said "that's it, put it down."
Treble: Who killed Laura Palmer?
KL: ABC, but Showtime is bringing her back.