Chris Cornell's music offered an honest portrayal of conflict and redemption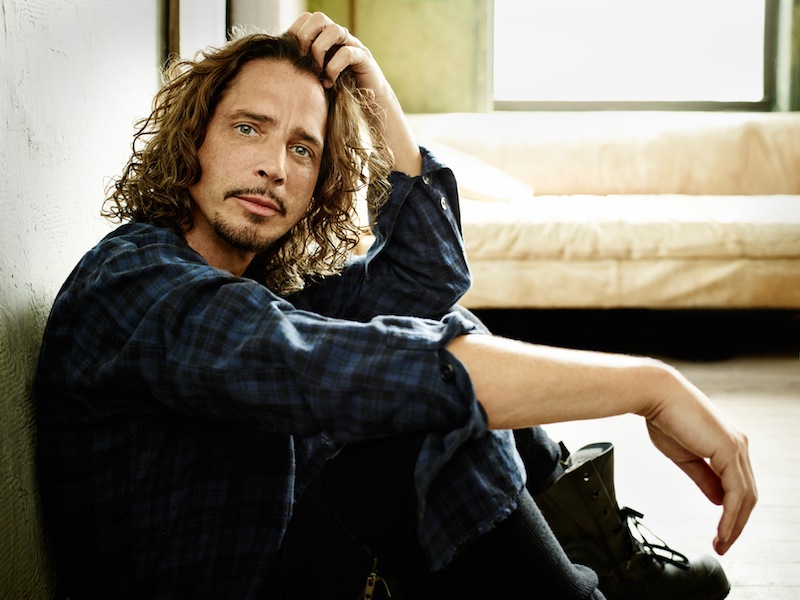 Seattle's grunge movement was at heart a product of cynicism. American rock stars had difficulty commenting on gristly reality and rejecting the major music labels' bills of goods. That was the whole foundation of bands such as Mudhoney and Nirvana. It might have sounded negative to people used to Loverboy, but it was truthful. Admittedly, though, one might be led to believe that the music had few routes of deliverance or redemption. That's partially correct, but only because for music to make its message known, the listener has to do most of the homework. You're supposed to complete the catharsis yourself.
As part of Soundgarden, Chris Cornell at least tried to offer some kind of deliverance that didn't call for self-destruction, which makes Cornell's death by suicide in Detroit even more confusing and devastating than it already was.
Soundgarden's music wasn't what you'd call positive, necessarily, but it did buck cynicism. Cornell's role in the landscape of Seattle was to be as truthful as possible. That meant "Fell On Black Days," "Outshined" and "Black Hole Sun." Almost all of Cornell's songs took place inside the shell of one man with one foot caught in the sinkhole. But only one. Where other artists could only sing about how the sinkhole was going to swallow them whole, Cornell always managed to find the distant glimmer of light or possibility of hope. That's what you got in "Rusty Cage," "Spoonman" and the elegy for Mother Love Bone's Andrew Wood in Temple Of The Dog, his partnership with ex-members of that band (later of Pearl Jam).
Cornell had the physical means to foster that way out, simply by virtue of his voice. Even Eddie Vedder's voice possessed a skeptical edge. Cornell's didn't. He painted scenes of despair as fully and vividly as anybody in town, but committed himself to showing the conflict as honestly as he could. Cornell's voice was one of someone who knew how insulating the abyss was, but instead of copping resignation, he was trying like hell to find legitimate transcendence. Too many would just take the easiest, least mobile way out and accept their lumps. That was not an option with Cornell.
Everything I'm saying now about his music, of course, feels like a total repudiation of what's just happened. It underscores just how insidious our psychologies can be. Robin Williams promoted elevation through overfilled comedy. Cornell did the same by sounding like he was pledged to legitimate sanity; from all accounts of my friends up here in the Northwest, not to mention one of my own, he was a grounded and thoughtful person in the scene.
But as my friend E.A. wrote this morning, "These states of mind can and do co-exist, and if we don't talk about the darker parts, the stigma continues and lives will continue to be lost."
Cornell had no blockage singing about the dark parts, the pieces lost, the shattering memories or the persistent demons. But Soundgarden never sounded like the end was nigh. They were showing the calamity so explicitly because you need to know what the adversary looked like if you wanted to defeat it, or at the very least rise above it. Cornell's death will probably make it impossible to hear that struggle toward triumph without a bitter filter. But if you listen hard enough, you'll still hear it there.
Paul Pearson
Paul Pearson is a writer, journalist, and interviewer who has written for Treble since 2013. His music writing has also appeared in The Seattle Times, The Stranger, The Olympian, and MSN Music.