Zola Jesus shares dark video for "Exhumed," announces Stridulum reissue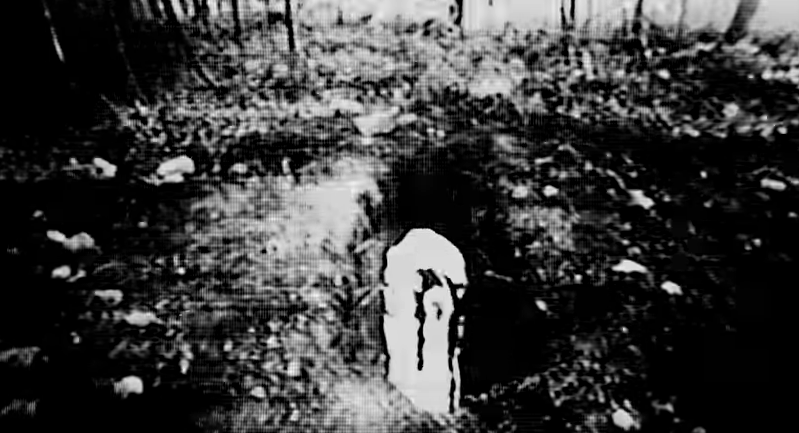 Zola Jesus has just shared the new video for "Exhumed" from her upcoming album Okovi, out September 8 via Sacred Bones. It's a dark, black and white clip that feels as unsettling yet gorgeous, just like the song itself. It's a collaboration with artist Jacqueline Castel and you can watch it below.
Zola Jesus is also reissuing her 2010 Stridulum and Valusia EPs on a new Stridulum vinyl LP. The reissue will be released on the same day as Okovi, September 8.
"These songs were a huge leap of faith back then," says Zola Jesus' Nika Roza Danilova about her 2010 recordings. "It was my first time singing without layers of distortion, echo, and reverb. It was the first time I peeled back the layers to find out what was at the core. I'm still on that path today, seeing how far I can push myself into unknown places, whether through clarification or destruction. It's like Stridulum's still here with me, underneath it all.
"Still, it's surreal to think that this record, made by a 19-year-old girl sitting on a bed in a freezing old house in Madison, would make its way into strangers' ears seven years later."
Zola Jesus Stridulum tracklist:
1. Night
2. Trust Me
3. I Can't Stand
4. Stridulum
5. Run Me Out
6. Manifest Destiny
7. Poor Animal
8. Tower
9. Sea Talk
10. Lightsick
Zola Jesus' "Stridulum" is on our list of 10 Essential Sacred Bones Tracks.