10 Essential Las Vegas albums

Welcome back to the Treble World Tour, a series of Top 10s covering albums that best represent certain locations—cities, states, territories, even entire nations. We consider representative releases on three levels: They were made by artists from a place, they contain music about or inspired by the place, and/or they were made in that place. It's been just over a year since we last hit the road with this feature, so we wanted to go a little crazy with it. What better way than to survey the other city that never sleeps, Las Vegas? Later this month Nevada's bottom corner will host the Conor McGregor/Floyd Mayweather inter-promotional grudge match, one of the most hotly anticipated fights in its long relationship with bloodsport. It caps off a flurry of activity that's been particularly busy even for the entertainment capital of the world: NFL and NHL franchises are coming, there's a new World Series of Poker champion (crowned in July, as God intended), and a widening stream of current and recent-past pop stars are reinvigorating local casino resorts' capacity for the attraction and attractiveness of long-term residency. (Plus we're headed to Psycho Las Vegas, so we thought we'd get reacquainted with the town before it's leveled by riffs.) These latter celebrities remind us of the city's magnetism with yesteryear's shimmering, slick talents, the party scene it draws to this day, and the performers emerging from its streets, shadows, and suburbs. Whatever happens in Vegas may stay in Vegas, but these 10 albums help sketch the outlines and rumors of its musical story.
---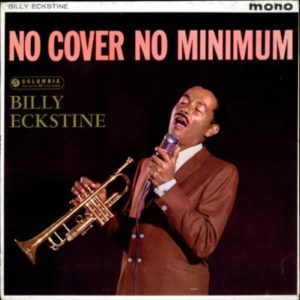 Billy Eckstine – No Cover, No Minimum
(1962; Roulette)
The image of old Las Vegas—the campy Mid-Century oasis of Ocean's 11 and The Rat Pack—scarcely exists anymore, the idea of it a museum piece captured in old photographs, since replaced with EDM festivals, gaudy world-landmark replicas and indoor adult amusement parks. Maybe it never existed in quite the way it's romanticized, but it's easy to imagine it when listening to Billy Eckstine's No Cover, No Minimum. The Pittsburgh-born crooner's Vegas-recorded live set is a soulful and swinging set of '60s vocal jazz that evokes a nightclub atmosphere filled with smoke and stiff bourbon drinks, as conjured through his takes on standards such as "Lush Life" and "I've Grown Accustomed To Her Face." It's a sumptuous and romantic set, which aren't words we always associate with the city, but as long as this is in print, it's a reminder of a Vegas that once was. – Jeff Terich
---
Frank Sinatra with Count Basie and His Orchestra – Sinatra at the Sands
(1966; Capitol)
Las Vegas' symbiotic relationship with music began long before The Palms installed a recording studio in its resort playground. The city was both hideaway and cash cow for The Rat Pack, the amorphous group of dapper scoundrels and foxy ladies dominating American entertainment between the wars in Korea and Vietnam. Performances by Frank Sinatra, Dean Martin, Sammy Davis, Jr., and their friends were some of the town's hottest tickets through the 1960s; many recordings and compilations exist that shuffle the headliners, lineups and provenance. Still, for all of their star power and scenester appeal the shows could be boozy, sloppy affairs, so if you want to class up the joint you should shoot for Sinatra's first-ever live album. Ol' Blue Eyes ropes off his wincing comedy and delivers a powerhouse set warm with familiarity—from "I've Got You Under My Skin" to "My Kind of Town"—as Quincy Jones conducts the legendary Count Basie and his big band. In sound and song selection ("Luck Be a Lady" leading into "Get Me to the Church on Time," for example), this is a timeless snapshot of swingin' Vegas. – Adam Blyweiss
---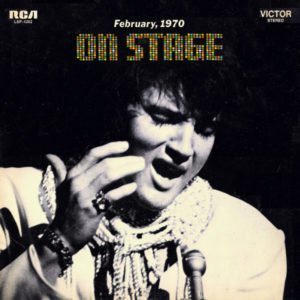 Elvis – On Stage: February 1970
(1971; RCA)
There's a handful of musicians who have become part of the fabric of Las Vegas. Frank Sinatra, for one. Tom Jones and Wayne Newton, to name a couple of enduring figures. And then there's Elvis. Yet Vegas Elvis is tied to a particular era: The '70s. This is Elvis in gold capes and flared silk jumpsuits. On Stage, recorded at the International Hotel (since renamed Westgate Hotel), is the strongest document of this era, with an animated and upbeat set of songs that mostly sidestepped the King's biggest hits. Instead Presley tackles a number of standards and era-appropriate hits, including Neil Diamond's "Sweet Caroline" and Creedence's "Proud Mary." And though we see behind the curtain ("we're recording a live album, so if we make a mistake or start over, just bear with us"), the vibrant backing vocals and brass give these songs infectious energy. That none of the songs on the album had studio versions at the time made it all the more novel. – Jeff Terich
---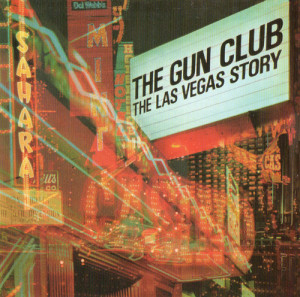 The Gun Club – Las Vegas Story
(1984; Animal)
The Gun Club were a Los Angeles band, but they evoked a wider stretch of dark Americana with their haunted, voodoo-cursed punk blues, which sometimes found them centralized in other specific locales. The Las Vegas Story, which followed a similarly place-tied (in theme if not in actual geography) Miami. The album opens as ominously and cryptically as anything the band ever released, with the strange, clipped phrase: "This is the Las Vegas story/ The story of a couple of great…" Then boom! In comes the first proper song "Walking with the Beast." We never know what the end of that sentence is, but Jeffrey Lee Pierce unfolds a dark road along the Vegas strip with his narrative, describing praying to Elvis on his knees, getting lucky at the bar and a vision of "black against the Nevada skies." While the album doesn't have the same urgency as their killer punk rock debut Fire of Love, The Las Vegas Story has a dark ominousness about it that evokes what doesn't get caught on the 24-hour closed-circuit cameras or what's not seen beneath the lit-up marquees as seen on its cover art. To quote one of its standout tracks, this is "bad America…under the Western sky." – Jeff Terich
---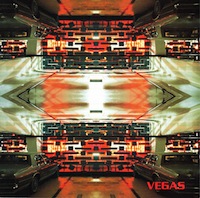 The Crystal Method – Vegas
(1997; Outpost)
I don't know why this album didn't crack our recent Top 50 of '90s electronica, but I'll venture some guesses. It could be that 1997 was simply that thick with talent and paradigm-shifting albums—remember that Homework, Dig Your Own Hole and The Fat of the Land hit shelves every few months before Vegas came out that September. It could be that the duo of Ken Jordan and Scott Kirkland couldn't maintain adequate critical relevance and societal impact as other acts did in the years that followed. (Do video game placements count, really?) Or it could just be that this love letter to their hometown is actually something of a difference-splitter. Vegas certainly had enough Fatboy Slim stutter and Chemical Brothers funk to fit big beat's bill. Yet it also had Trixie Reiss' gothic purr ("Comin' Back"), wobbly synths ("Cherry Twist"), and samples of machinery and Jesse Jackson ("Keep Hope Alive") that suggested entry-level industrial music. It felt like The Crystal Method shining a light on a dark underbelly of partying, soundtracking if not predicting the spectacle of the city's top-shelf, top-floor club scene. – Adam Blyweiss
---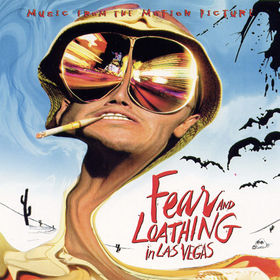 Various Artists – Fear and Loathing in Las Vegas OST
(1998; Geffen)
Arguably no cities have had the volume of lost weekends that Las Vegas has, but few compare to the acid-fueled hallucinations of Gonzo and Raoul Duke, as lived and penned by Hunter S. Thompson. Terry Gilliam's film adaptation was its own kind of mind-bending visual interpretation, with a slew of psychedelic era soundtrack gems from the likes of Big Brother and the Holding Company, Jefferson Airplane, Tom Jones and, in an anachronistic moment of perfection, The Dead Kennedys' "Viva Las Vegas." Though the real treat of the soundtrack is the spliced-in bits of dialogue from Duke (Johnny Depp) who narrates the duo's arsenal of chemicals: "a whole galaxy of multi-colored uppers, downers, screamers, laughers, also a quart of tequila, a quart of rum, raw ether and two-dozen amyls." What happens in Vegas is, sometimes, fucking insane. – Jeff Terich
---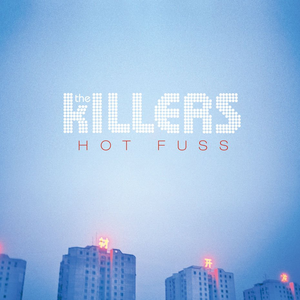 The Killers – Hot Fuss
(2004; Island)
There was some internal debate over which album by The Killers to include in our roundup of Vegas' best. On the one hand, Sam's Town has more direct references to Vegas itself, the title nodding to a long-running casino outside the city and the black-and-white portraits evoking a long-lost character the city once had. But Hot Fuss is a stronger representation of what Las Vegas is today: Flashy, over-the-top and a whole lot of over-indulgent fun, not to mention the fact that some of it was recorded in the Vegas apartment of guitarist Dave Keuning. But if nothing else, it contains "Mr. Brightside," the ubiquitous alt-rock hit that you can absolutely imagine Tom Jones covering in his act. – Jeff Terich
---
Curl Up and Die – The One Above All, The End of All That Is
(2005; Revelation)
Though the most visible musical presence in Sin City is that of lounge acts and casino covers revues, hardcore has long been a major off-strip presence in the desert oasis. Though it's produced its more commercial, Hot Topic-friendly artists such as Escape the Fate, Vegas has also given rise to some intense cult favorites, such as Curl Up and Die. A band who existed for a relatively brief time and released a handful of EPs and two albums before bowing out, Curl Up and Die blended a manic ferocity with intricate rhythms and atmospheric post-rock elements. This is their peak, a melodic yet intense blend of styles and approaches that saw them transcending rote metalcore with something diverse and powerful (and some choice song titles: "Ultra Carb Diet Carpooling Stupid Fucking Life"). They broke up not long thereafter, though vocalist Mike Minnick's new band Less Art kicks ass, so the musical exploration continues, even if the metalcore band, itself, doesn't. – Jeff Terich
---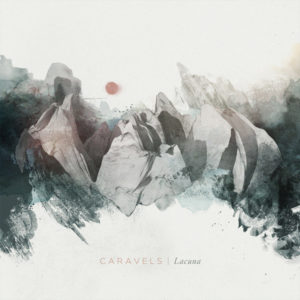 Caravels – Lacuna
(2013; Topshelf)
Las Vegas isn't necessarily known for having a fertile indie scene, though the history of hardcore in the region has yielded some standout underdogs. Caravels aren't a household name by any means, but their debut album Lacuna, released in 2013 and recorded on the strip, is proof that punk is alive and well in Vegas. A post-hardcore group with a visceral energy and more than their share of emotionally charged songs, Caravels blend sophisticated arrangements with a sense of immediacy and intensity that nods to screamo's peak moments. It's post-hardcore that goes for the jugular, something real and affecting from a valley where dreams are manufactured. – Jeff Terich
---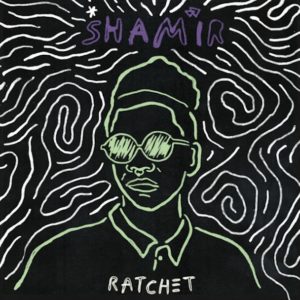 Shamir – Ratchet
(2015; XL)
The first song on Shamir Bailey's debut album Ratchet is called "Vegas," which is a pretty strong way to declare one's roots right off the bat. But Shamir makes no illusions about what Vegas is or what it represents: "You can come to the city of sin and get away without bail, but if you're living in the city, oh, you're already in hell." A little harsh? Perhaps, but when it's your hometown, you have the right to call it like you see it. Released before Shamir's 21st birthday, Ratchet captures Vegas' future talent instead of capitalizing on the past, with songs such as "On the Regular" and "Call It Off" blending dance-punk fervor with pop perfection. It's a fun, sometimes subversive, always infectious set of songs from a performer and songwriter who, at this point, hadn't even officially bellied up to the blackjack table. – Jeff Terich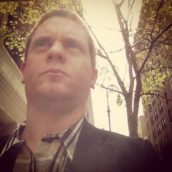 Adam Blyweiss
Adam Blyweiss is associate editor of Treble. A graphic designer and design teacher by trade, Adam has written about music since his 1990s college days and been published at MXDWN and e|i magazine. Based in Philadelphia, Adam has also DJ'd for terrestrial and streaming radio from WXPN and WKDU.