The best albums of August 2017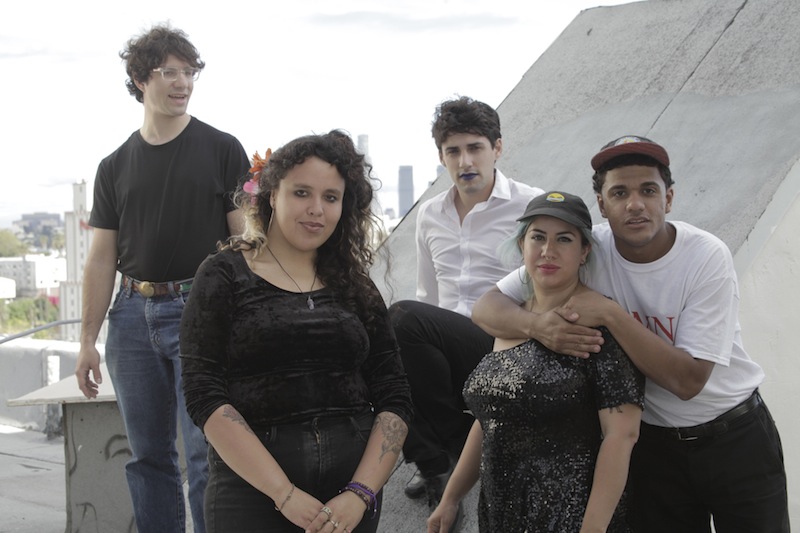 Another month behind us, another opportunity to take stock of the best music we heard over the past 30 days. August wasn't by any means the most hectic period of releases—but wait until you see September and October. We're still not sure we're ready for the sheer volume of albums being released. But even if some of those end up being a let-down, these 10 albums will keep us going through the end of the year. Read about and listen to the 10 best albums of August 2017 below.
---
Ben Frost – Threshold of Faith
(Mute)
Every day it seems like we get a little bit closer to the ground opening up and swallowing us whole. So it's probably not a coincidence that Ben Frost just happened to emerge from perhaps his most prolific single-sitting recording session to date this year. Part of what's a planned series of releases recorded with Steve Albini at Electrical Audio (including a full-length due in September), Ben Frost's Threshold of Faith fuses together a half-hour's worth of tense interludes, abstract explorations, explosive noise symphonies as well as reworkings and remixes of those tracks—at least that's what the track titles seem to indicate. It's hard to fully make sense of the process behind it all, but what's clear is the power of the compositions themselves, which have the faintest whisper of the tectonic plates baring their teeth and opening wide. – Jeff Terich
---
Brand New – Science Fiction
(Procrastinate! Music Traitors)
Most fans of Brand New had little hope that the band's forever-gestating (and almost definitely final) fifth studio album would ever materialize. I suppose it makes a bizarre sort of sense, then, that it showed up on a Thursday afternoon with zero advance notice. And it was absolutely worth the wait. Science Fiction sounds like nothing the Long Island quartet has ever made, and yet carries the weight of all the work they put in to transform themselves from a snotty pop-punk/third-wave emo crew into a mature band of unique power, complexity and darkness. Whether building slowly burning avant-rock pieces on "Lit Me Up" and "Batter Up" or harking back to the fury of past anthems with "Can't Get It Out," "Same Logic/Teeth" and "Out of Mana," Brand New created a masterpiece by confronting a hard truth: Adulthood in this world is far scarier than the most unhinged angst of our youth, and the inevitable triumph of death is only closer, making the need to do something that matters even more urgent. With Science Fiction, this band has made a near-perfect final statement for those of us who effectively grew up alongside them. – Liam Green
---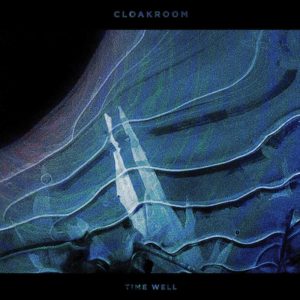 Cloakroom – Time Well
(Relapse)
Cloakroom's Time Well is named after a myth in which a team of Marines found an ancient spacecraft lost to time inside of a cave, but couldn't escape because once they entered, they were stuck within that same well. Which is to say some pretty cosmic ideas went into this record, recorded in sensory deprivation in a sealed office building in Indiana. Inside their intimate space, however, Cloakroom open up the wide expanse of the universe, counting stars and gazing at fantastic planets within the confines of their rehearsal room. Yet for how ambitious it is, Time Well is rooted in powerful, punchy rock music, the likes of which could be construed as post-hardcore, shoegaze or metal, depending on which angle you view each track. It's the prettiest heavy album released all year. – Jeff Terich
Read our interview with Cloakroom.
---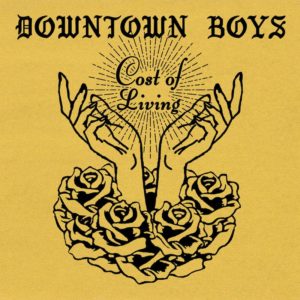 Downtown Boys – Cost of Living
(Sub Pop)
The desperate optimists of the 2016 election were definitely right about something: Punk's been pretty good since the election of Donald Trump. But then again, it was already there. Rhode Island punks Downtown Boys released two under-30-minute rippers well before November's hostile combover, and Cost of Living only intensifies and expands their activist abrasion. Between rants against absurd border policies ("A Wall") and statements of confidence and defiance sung in Spanish ("Somos Chulas (No Somos Pendejas)"), the band explores alternately intense and melodic punk anthems with a hearty dose of no wave saxophone. So, sure, we're stuck in some pretty dire straits right now, but Downtown Boys make a pretty compelling case for activist punk as musical motivation. – Jeff Terich
---
Grizzly Bear – Painted Ruins
(RCA)
Painted Ruins is a masterful composition of opposing states. Chaotic, yet balanced, it's an album whose impression lingers in its dynamic progression. In a sense that's what Grizzly Bear has always excelled at. The album evokes a remarkable sense of isolation, effectively continuing the conversation that was started on 2012's Shields. The album—both sonically and aesthetically, like much of the catalog of Grizzly Bear—stands on its own in a remarkable fashion. It's a passionate and at times tonally draining work that demonstrates Grizzly Bear's continued willingness to experiment. – Brian Roesler
---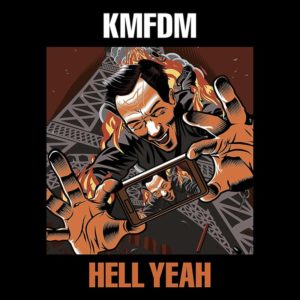 KMFDM – Hell Yeah
(earMUSIC)
There's no earthly reason why a legacy act from a never-been genre has made one of my favorite albums—and possibly one of the best—of the year. Yet Sascha Konietzko's electro-industrial crew feel more focused and more relevant than they've been since before Bill Clinton was a thing, much less Hillary. With chants for angry masses like "Total State Machine," warped funk in "Rx for the Dead," and bondage-table flirtations like "Murder My Heart," Hell Yeah is electronic body music for 2017 with a Fatal Attraction mindset from 1987: It's not gonna be ignored. – Adam Blyweiss
---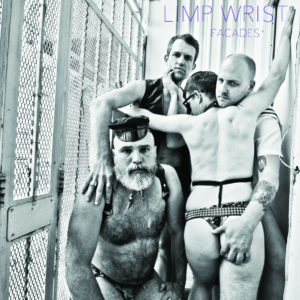 Limp Wrist – Facades
(Self-released)
Since 1998, queercore mainstays Limp Wrist have torn down cultural and stylistic barriers alike, defining and redefining what it means to be punk. Having never all lived in the same city at the same time, the band rarely tours, which is probably why last we heard from them was in 2008. Though the band's releases are few and far between, Limp Wrist nonetheless return with Facades: a brutal and terse musical demonstration occurring on the frontlines of progressive punk, incorporating traditional hardcore and even three gothic house tracks at the album's close, all in defiant celebration of sexuality. – Patrick Pilch
---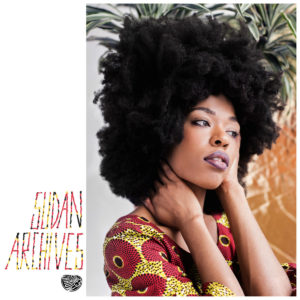 Sudan Archives – Sudan Archives
(Stones Throw)
Ohio-born, Los Angeles-based Brittany Parks is a student of music and an innovative songwriter, but some of her techniques also came about, ostensibly, by accident. She picked up violin in grade school, later experimented with loop stations, and ended up with the sound that comprises her Stones Throw-released debut EP. An atmospheric soul approach that incorporates elements of Sudanese folk music, Sudan Archives' sound is accessible yet exotic, undoubtedly the result of combining elements that don't always go together. Yet here, expressive folk violin, propulsive beatmaking and ethereal vocals all combine into something gorgeous and catchy, yet at times seemingly unprecedented. – Jeff Terich
---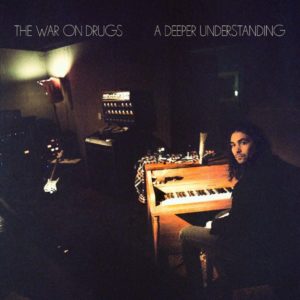 The War on Drugs – A Deeper Understanding
(Atlantic)
When The War on Drugs celebrated Record Store Day with an 11-minute epic of a roots-rock hallucination called "Thinking of a Place," it signaled that Adam Granduciel was aiming for something much bigger and more ambitious with the group's fourth full-length. Their first for Atlantic Records, A Deeper Understanding lives up to that prospect by adding a few extra minutes beyond the running time of 2014's Lost in the Dream and expanding their sonic palette with both their best-sounding songs to date and some of their most richly produced psychedelic dreamscapes. At the heart of it all is classic rock 'n' roll songwriting, however, the likes of which have always been there but seem all the more immediate. As with many indie rock artists who go major, A Deeper Understanding doesn't sound like a major overhaul. It's simply another step forward on what feels like an endless journey. – Jeff Terich
---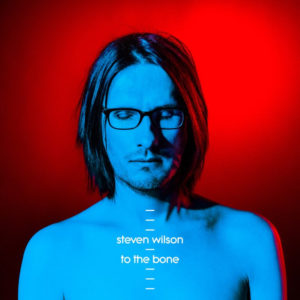 Steven Wilson – To the Bone
(Kscope)
To the Bone has been long time coming. Between his work in Blackfield, the early days of Porcupine Tree and the pop touches showing up on Hand Cannot Erase, it was only a matter of time before Wilson decided to capitalize on his poppier influences on a solo disc. Being a musical historian/producer first and musician second, Wilson delivers the best XTC-worship/sophisti-pop in decades. "Permanating" is the standout, an unexpectedly danceable Supertramp-esque joyous pop-rock rave-up. The Andy Partridge co-penned title track comes close, though, with the early '90s alt-rock-textured "The Same Asylum As Before" rounding out top best cuts. – Langdon Hickman