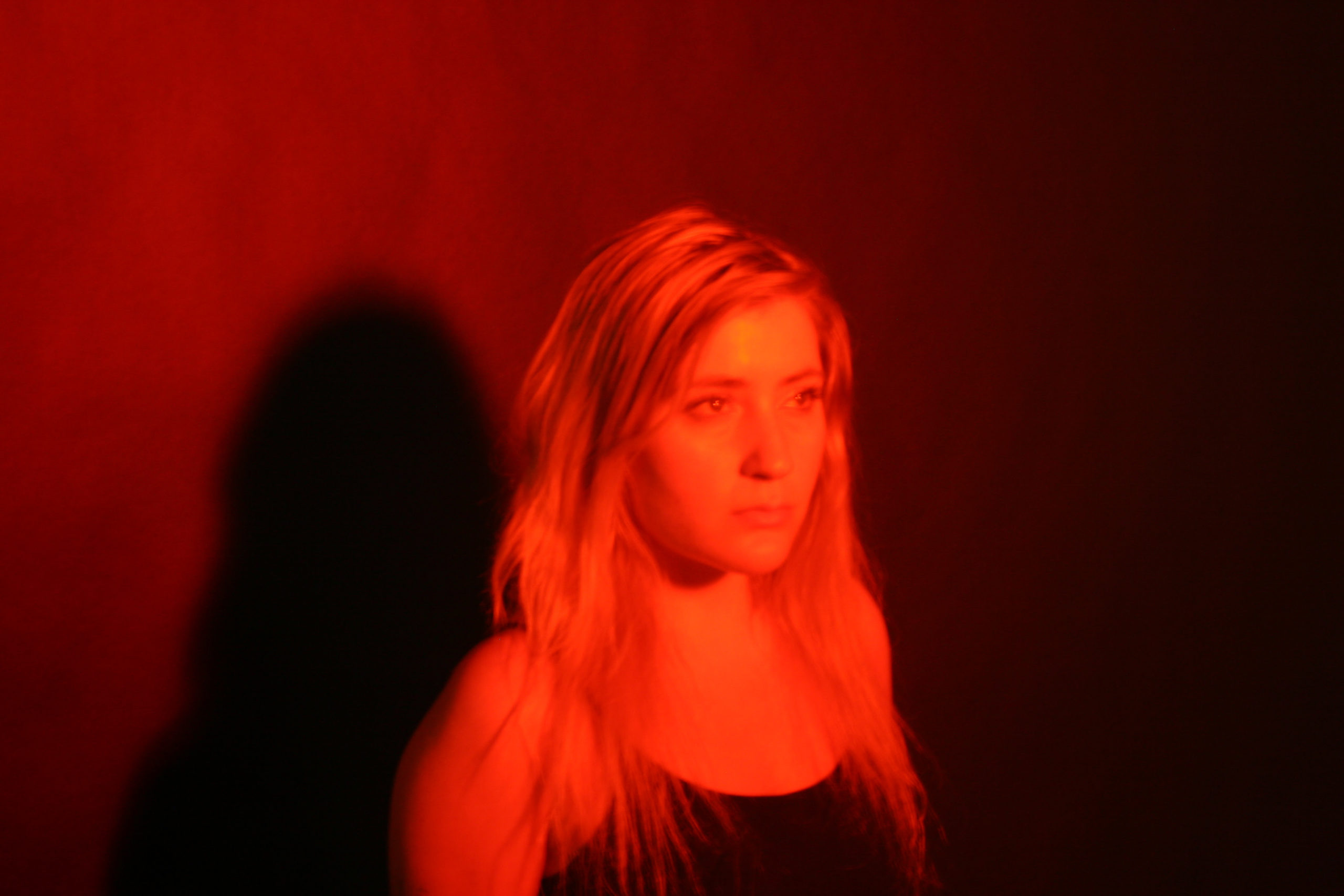 The best cover songs are always the ones that become completely transformed in the hands of a new artist. It's much more fun to hear an innovative take on an existing song than it is to hear a faithful version with only minor differences. But then again, sometimes the most interesting covers are the ones that become twisted and mangled into truly strange and horrific shapes. Indeed, some covers are just plain scary, unsettling or creepy. Since Halloween is just around the corner, it seems only right to pay tribute to those creepy cover songs, from The Residents rewriting a Stones classic to some particularly odd interpretations of standards. Listen with the lights on.
---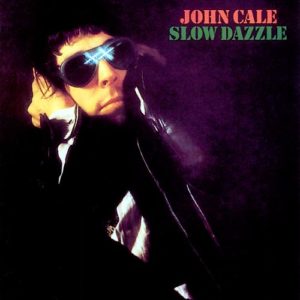 John Cale – "Heartbreak Hotel" (Elvis Presley)
from Slow Dazzle (1975; Island)
Elvis Presley has inspired more than his share of great works of musical horror, including two distinct songs about his stillborn brother Jesse (Scott Walker's "Jesse" and Nick Cave's "Tupelo"). Before either of those, Presley was the inspiration behind one of John Cale's most harrowing performances. On 1975's Slow Dazzle, Cale tackled "Heartbreak Hotel," but did so in as eerie a fashion as possible, with a discordant synth drone and horror movie organs haunting the nastily funky art-rock track. Cale himself pushes his vocals as far as they'll go, bellowing "We could be so lonely, we could DIIIIIEEEE!" And it sure sounds like he means it.
---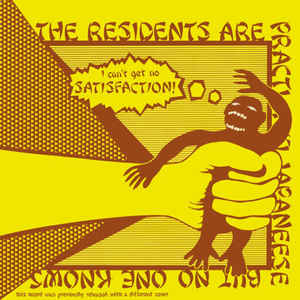 The Residents – "(I Can't Get No) Satisfaction" (Rolling Stones)
(1978; Ralph)
The Rolling Stones' "Satisfaction" has been mangled and twisted around in ways that no other pop song has. It's been stripped of its chorus by Cat Power and made into assembly-line punk disco by Devo. But well before those two cover versions, the eyeball-wearing absurdists The Residents fucked it up good and proper with this nightmarish version. It sounds infinitely more terrifying than any other version of the song, but the new lyrics that the notorious art rock weirdos apply, including lines about broken necks and stabbing at bags of popcorn, add a layer of twisted surrealism that take it over the top.
---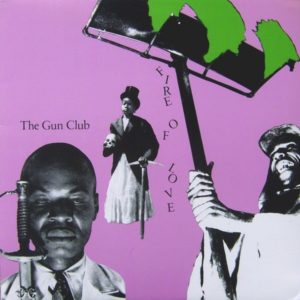 Gun Club – "Cool Drink of Water" (Tommy Johnson)
from Fire of Love (1981; Slash)
The ghosts of American roots music haunted Los Angeles' Gun Club, their punk blues style reaching back to the roadhouses along the Mississippi Delta for inspiration for a style that was often as exhilarating as it was eerie. In fact, their debut album featured two covers of traditional blues tracks from more than half a century earlier. Where their take on Robert Johnson's "Preaching the Blues" is hyper-charged and intense, Tommy Johnson's (no relation) "Cool Drink of Water" is both more laid-back and significantly creepier. Jeffrey Lee Pierce's vocals are seemingly recorded from one room over, the distance creating an uncomfortable ambiguity, as if the listener is hearing something they're not supposed to. It's haunted and peculiar, but still impossibly cool.
---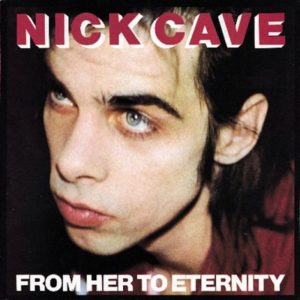 Nick Cave and the Bad Seeds – "Avalanche" (Leonard Cohen)
from From Her to Eternity (1984; Mute)
Considering early drafts for this list included Coil's "Who by Fire" and The Body/Full of Hell's "The Butcher," this could have been a list composed entirely of highly unsettling Leonard Cohen covers. Out of the many dark covers of Cohen's songs, however, for now we'll go with just the one. Nick Cave and the Bad Seeds don't just make songs their own, they inhabit them, completely taking over the aesthetics and atmosphere so as to complete a musical metamorphosis. "Avalanche," one of Leonard Cohen's all-time greatest tracks as well as one of his most bleak, gets taken into a dark alley where violent things happen, thanks to Cave. Instead of the harsh strums of the original, The Bad Seeds deliver a tensely building, heavily percussive dirge that sounds like death itself. Instant goosebumps.
---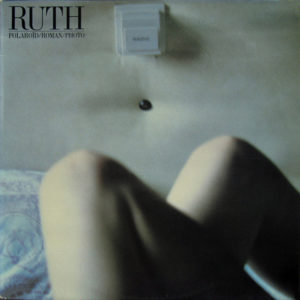 Ruth – "She Brings the Rain" (Can)
from Polaroid/Roman/Photo (1985; Paris Album)
Short-lived coldwave outfit Ruth released one incredible album of synth-art before disappearing, but it featured some unprecedented feats of post-punk experimentation, like this twisted take on an early Can track. In place of the original's breezy jazz chords are an escalating industrial robot march and increasing layers of atonal guitar squeal that seem to pull together the proto-industrial sounds of Suicide with something more like no wave. It's constantly on the edge of climax, growing more sinister, increasingly heightening a sense of danger. That the vocals still feel so breezy and detached only makes it that much more menacing.
---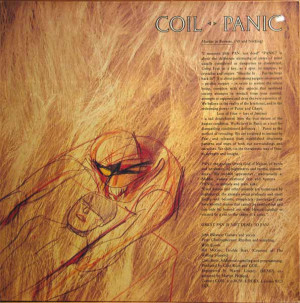 Coil – "Tainted Love" (Gloria Jones)
(1985; Some Bizzare)
Coil covered a handful of songs in their day, and honestly any of them could fit in on a list of fucked-up covers. Their take on "Tainted Love" is the weirdest and scariest, however. Released a couple years after Soft Cell's own hit reworking of the Northern Soul single, Coil's take on "Tainted Love" reduces the track to a slow-moving series of bell tones and sharp stabs of synth that feel alternately like the sounds of a funeral march or a torture chamber. The motivation behind such a harsh, funereal take on the song was the AIDS epidemic in the '80s, and the single release of the track was a benefit for AIDS charity Terrence Higgins Trust. The video for the track—which was the first to be purchased by the Museum of Modern Art—likewise reflected these themes, depicting someone afflicted with the disease, as well as other bizarre, disturbing imagery, and even a cameo from Soft Cell's Marc Almond. The interpretation is both stunning and horrific, perhaps because it speaks to real-life horrors rather than imagined ones.
---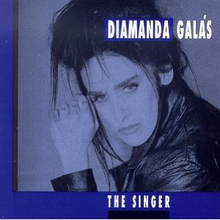 Diamanda Galás – "Gloomy Sunday" (Pál Kalmar)
from The Singer (1992; Mute)
"Gloomy Sunday," as a piece of historical pop culture, is already pretty creepy. The song has been memorialized under its nickname, "The Hungarian Suicide Song," both because of its lyrics detailing the protagonist's wish to take his own life after losing his love, as well as the urban legend that it spawned in which many people have supposedly committed suicide while listening to the song. True account or not (I'm leaning toward not, here), it is a bleak and harrowing piece of music, which could only be made more so by the mesmerizing vocal talents of Diamanda Galas. With a spare arrangement and a heavy dose of delay on her vocals, the endlessly covered standard grows just that much creepier.
---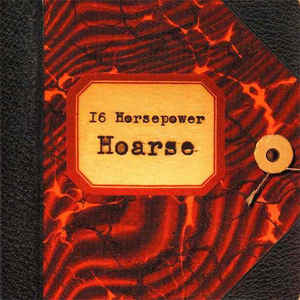 16 Horsepower – "Day of the Lords" (Joy Division)
from Hoarse (2000; Glitterhouse)
Goth rock on its own isn't particularly scary. Dark? Certainly, but there's a campy theatricality about it that's always made it more after-dark hedonism with a punk streak than anything else. Pair it with some ominous, doomy Delta blues, however, and you get 16 Horsepower's eerie take on a classic Joy Division track. The band only ever made a live recording of this track, though the performance and quality of it is strong enough to make a studio version unnecessary, particularly with such a tense take as this one. The slide riffs feel like phantoms squeezing their way through the cracks of the walls, while David Eugene Edwards' reading of the line "Where will it end?" makes it seem like he's seen them firsthand.
---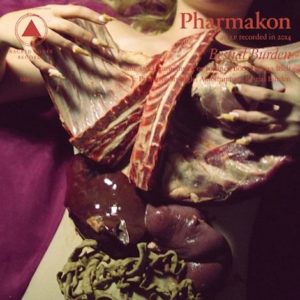 Pharmakon – "Bang Bang" (Cher)
bonus track on Bestial Burden (2014; Sacred Bones)
By virtue of being a Pharmakon track, this cover of a '60s-era baroque pop classic is automatically a spine-tingler. Yet in the context of Bestial Burden, the album it appears on (as a bonus track), it's oddly immediate—even pretty. Margaret Chardiet takes the drama of the Sonny Bono-penned, Cher-performed single and strips it back to an eerie ambient pop performance, almost closer to Broadcast than anything in Pharmakon's own catalog. Yet the weird, distorted thuds and odd, wow and flutter of the melody makes it feel like a transmission from a ghost. Chilling stuff, yet still—true to the original—very cool.
---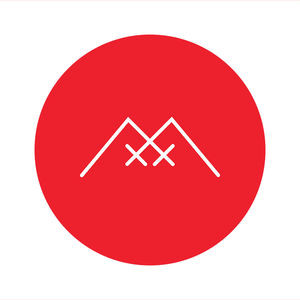 Xiu Xiu – "Into the Night" (Julee Cruise)
from Plays the Music of Twin Peaks (2016; Polyvinyl)
Twin Peaks is automatically pretty dark source material, particularly given the spectral musical backing of Angelo Badalamenti, whose partnership with David Lynch made an already dark series all the more unsettling. Then, of course, Xiu Xiu goes and makes it even more terrifying. Few of Xiu Xiu's recordings could be described as comfortable listening experiences; they're one of the most painful bands outside of pure noise to listen to. That's not entirely the case with their album of covers from the Twin Peaks soundtrack, but it's not a day at the beach either. Their take on "Into the Night," originally performed by Julee Cruise, is a slow burn of bad feelings, made all the more tense by an extended-length video that looks like film-student snuff.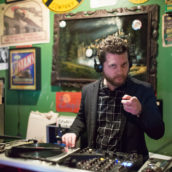 Jeff Terich
Jeff Terich is the founder and editor of Treble. He's been writing about music for 20 years and has been published at American Songwriter, Bandcamp Daily, Reverb, Spin, Stereogum, uDiscoverMusic, VinylMePlease and some others that he's forgetting right now. He's still not tired of it.