Prurient shares dark, 15-minute track, "Falling in the Water"
Last month, Prurient announced a new album, Rainbow Mirror, out December 1 via Profound Lore. The album is being released as a 4xCD or 7xLP set, which you can see below in its elaborate box set packaging. Prurient previously shared the track "Naturecum," and today has shared another new track titled "Falling In the Water." It's a sprawling, 15-minute track of dark ambient drones and industrial static, and it's another compelling new aspect of Prurient's constantly evolving sound. Listen to the Prurient "Falling in the Water" stream below.
Rainbow Mirror follows 2015's Frozen Niagara Falls.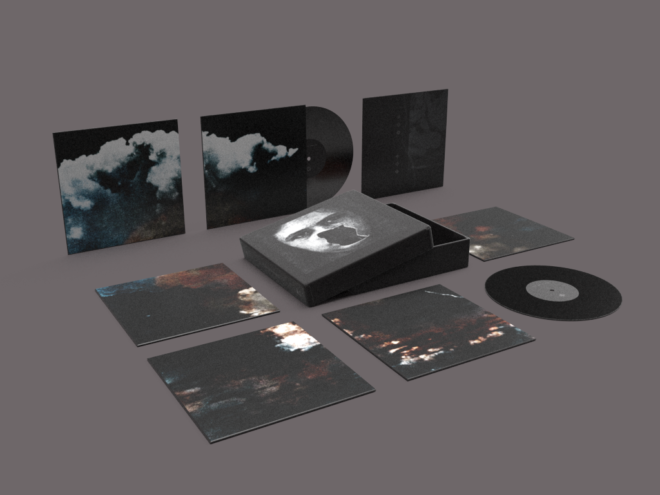 Prurient Rainbow Mirror tracklist:
Disc One:
1. Barefoot God
2. Walking On Dehydrated Coral
3. Midnight Kabar
4. Chaos – Sex
Disc Two:
1. Falling In The Water
2. Okinawan Burial Vaults
3. April Fool's Day Aspect Sinister
4. Cruel Worlds
Disc Three:
1. Naturecum
2. Blue Kimono Over Corpse
3. Path Is Short
4. Buddha Strangled In Vines (Part One)
5. Buddha Strangled In Vines (Part Two)
Disc Four (bonus shaped CD):
1. Lazarus Flamethrower Sleepwalk (bonus track)
2. Buddhist State (bonus track)
Read our Greatest Hits feature on the best Prurient tracks.