Watch Erykah Badu perform "On & On" with elements of Fela Kuti on Fallon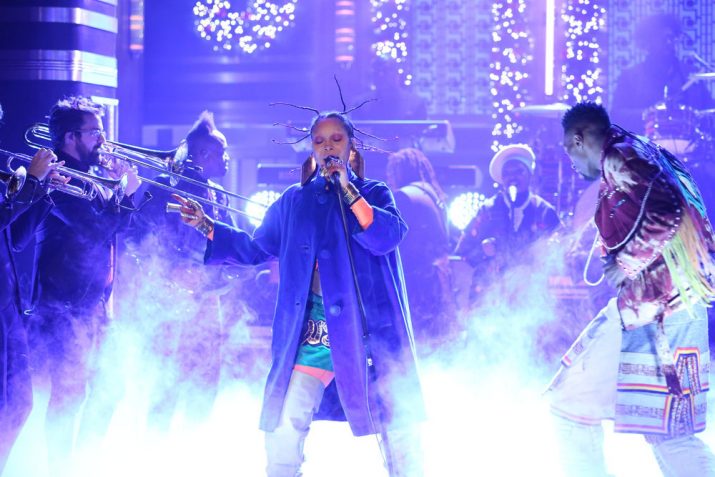 Erykah Badu made an appearance on The Tonight Show Starring Jimmy Fallon last night, coinciding with both the 20th anniversary of her 1997 album Baduizm and the release of a new Fela Kuti box set that she curated. Backed by The Roots, Badu performed version of her early hit "On & On," which features elements of Fela Kuti's "Sorrow, Tears and Blood," primarily the arrangement and the backing vocalists' "Ey-yah" chants. Which is still pretty damn cool. (Sorrow, Tears and Blood is not featured on the Badu-curated Fela box set, but is definitely an Afrobeat classic.) Watch the Erykah Badu Fallon performance below.
Fela Kuti's 1977 track "Zombie" is featured on our list of the Top 50 Protest Songs.
Erykah Badu's Baduizm is on our list of the Top 10 Neo-Soul Albums.