20 Most Anticipated Albums of Spring 2018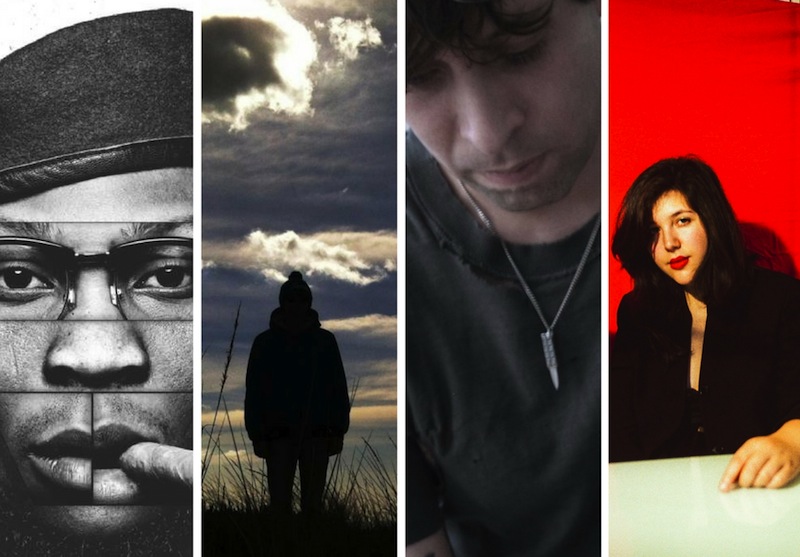 A new year has arrived, and with it, an entire year's worth of musical possibilities. As we begin to dive into the musical offerings of 2018, we've assembled a list of 20 albums we're looking forward to most this spring. For the sake of avoiding rumor and speculation, we've only selected records we know have release dates. And solely sticking to those, it still looks like a pretty bonkers year. Take a look at our most anticipated albums of spring 2018 below.
---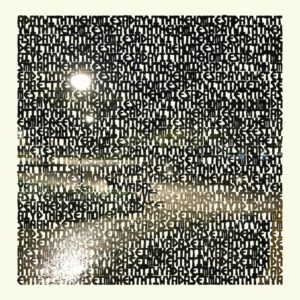 Panda Bear – A Day With the Homies
(Jan. 12; Domino)
Much like 2015, 2018 is starting off right with some brand new music from Animal Collective's Panda Bear, who has consistently been delivering the strongest solo material of the group, thanks in part to his atmospheric, psychedelic aesthetic. But whereas most listeners already had a good sense of Panda Bear Meets the Grim Reaper thanks to early singles around this time in 2015, there are no digital previews of his latest. The new EP A Day With the Homies is all analog, being released on vinyl with no digital formats available on the expected outlets like iTunes. There isn't even a download code. Suffice it to say Noah Lennox wants fants to spend some quality time with this music, sans distractions. It's bound to cause a little frustration, but it's an admirable goal all the same.
---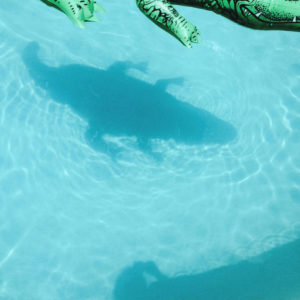 Shopping – The Official Body
(Jan. 19; FatCat)
London trio Shopping have been steadily if quietly making a name for themselves on the strength of two albums of taut, agitated, yet catchy post-punk in the vein of The Raincoats, The Slits and Au Pairs (or more recent groups like Erase Errata). There's nothing overtly moody or dramatic about what they do, which is a refreshing thing to hear amid a good solid 15 years of Unknown Pleasures worship. Early single "The Hype" is proof that their less-is-more approach is not only effective, but memorable, with rhythms and hooks that hold up well on repeat listens. We're in an age ripe for some system-upsetting post-punk, it might as well groove too.
Listen: Shopping – "The Hype"
---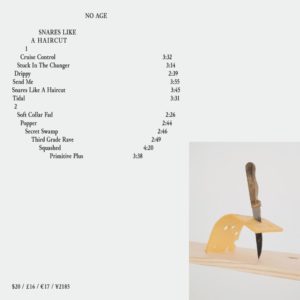 No Age – Snares Like a Haircut
(Jan. 26; Drag City)
Has anyone else missed No Age? We sure have. It's been four years since their last album, 2013's An Object, and while there are certainly plenty of punk duos around to feed a craving for noisy anthems, the band's own fusion of SST-style hardcore and dense shoegaze is one that hasn't been replicated. Judging by the sound of new single "Soft Collar Fad," from their upcoming Drag City debut, the Los Angeles duo has only tightened up their songwriting, so this likely isn't just a return, but a step forward.
Listen: No Age – "Soft Collar Fad"
---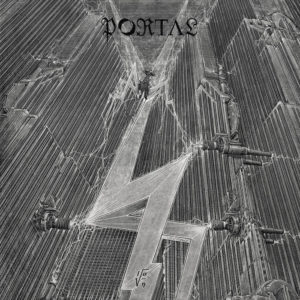 Portal – Ion
(Jan. 26; Profound Lore)
Extreme music isn't necessarily more interesting the more extreme it gets, but when a band is already as extreme as Australian death metal weirdos Portal, it's a matter of what they do with that tension, speed and terror. The band's previous album Vexovoid was a strong showing, a case study in how to make nonstop intensity carry through a compelling sequence of highs and lows. Though they don't really do lows. Their roller-coaster ride feels like one stomach-churning plummet after another, and yet there's strong songwriting within that adrenaline cycle for those who seek it, which can be heard on new track "Phreqs." A pretty furious way to get the year in metal off the ground.
Listen: Portal – "Phreqs"
---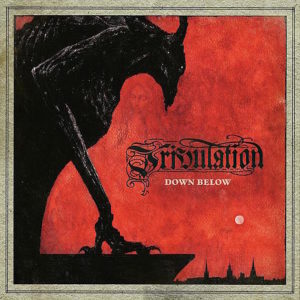 Tribulation – Down Below
(Jan. 26; Century Media)
Ever since the release of their thrashy death metal debut The Horror, Sweden's Tribulation have been on an impressive ascent, growing more progressive and experimental while also sharpening their hooks. Their 2015 album The Children of the Night was one of that year's strongest metal offerings, delivering a similar kind of gothic heavy metal as fellow countrymen In Solitude while upping the rock 'n' roll hedonism and theatrical bombast. By the sounds of early singles "Lady Death" and "The Lament," they're continuing further down that path of accessibility and progressivism. Those in need of a rock solid metal anthem for 2018 will likely find strong contenders here.
Listen: Tribulation – "Lady Death"
---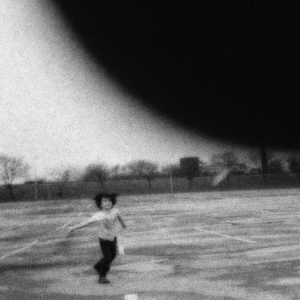 Efrim Menuck – Pissing Stars
(Feb. 2; Constellation)
Considering Godspeed You! Black Emperor went off the grid for about a decade before their 2012 return with ALLELUJAH! DON'T BEND! ASCEND!, they've been pretty busy of late, having released Luciferian Towers just months ago. Yet bandleader Efrim Menuck is releasing a new solo album, which based on the first track released, is bound to be an abstract and atmospheric set of music. It's inspired by the brief romance of TV host Mary Hart and Mohammed Khashoggi, the son of a Saudi arms dealer. It's definitely a strange basis for an entire album, although it's definitely true. This could end up being a truly strange product of a bizarre concept, but given Menuck's past accomplishments, it could also be something truly inspired.
Listen: Efrim Menuck – "LxOxVx/Shelter in Place"
---
Hookworms – Microshift
(Feb. 2; Domino)
British group Hookworms have been on the weirder side of neo-psychedelia since the release of their debut album Pearl Mystic in 2013 (as well as on 2014's The Hum). Not unlike Australian genre-smashers Total Control, they find a happy medium between punk energy and a krautrock pulse, though Hookworms are a bit more streamlined and committed to the freakout. "Negative Space" finds them diving deeper into that weirdness for album number three, and that can only be a good thing. Psychedelia should always take the listener somewhere, and Hookworms are headed for unfamiliar terrain.
Listen: Hookworms – "Negative Space"
---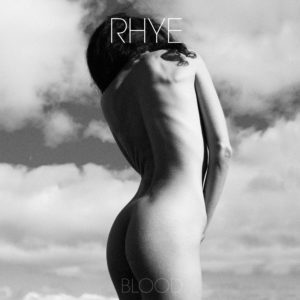 Rhye – Blood
(Feb. 2; Loma Vista)
Los Angeles duo Rhye are a sexy bunch, their grooves fit for late night intimacy and their album artwork strewn with tasteful nude images. It's perhaps no coincidence that the past five years have felt a little less sexy without them around, but if Mike Milosh and Robin Hannibal have their say, 2018 will be much sexier than the years preceding it (which wouldn't be difficult at all, really). New single "Taste" proves there's merit to this claim, their laid-back smooth funk sounds exactly what are needed when it's time for clothes to come off. Blood will likely ensure that the word "sensual" makes its way back to everyone's vocabularies.
Listen: Rhye – "Taste"
---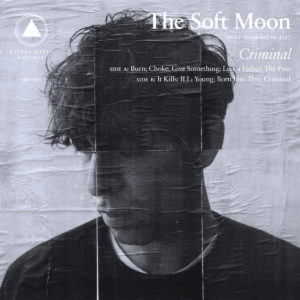 The Soft Moon – Criminal
(Feb. 2; Sacred Bones)
The progression that Luis Vasquez has made from atmospheric darkwave to more physical, industrial-tinged post-punk has been both organic and gradual, though the end result is something much heavier than where he started. With 2015's Deeper, The Soft Moon achieved a new personal best, though Criminal is shaping up to be an even more sinister and punchy set of songs. Early single "Burn" is the first of his tracks to actually sound like Nine Inch Nails rather than merely echo hints of Trent Reznor's dancefloor angst. Dark times call for dark music, so with offerings like the latest from The Soft Moon, I anticipate leather jacket and fishnet sales to see a spike.
Listen: The Soft Moon – "Burn"
---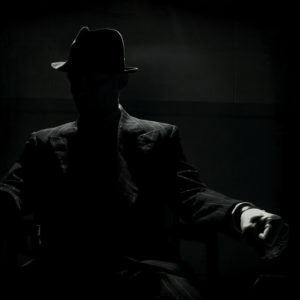 The Atlas Moth – Coma Noir
(Feb. 9; Prosthetic)
Chicago progressive metal group The Atlas Moth have been a band worth keeping up with since at least their 2011 album An Ache for the Distance. The group is always pushing forward, however, expanding the space surrounding their thunderous riffs while maintaining a heaviness that's put them in a similar space as heavy, atmospheric bands such as Isis and Minsk. The title track from their latest effort is an ass-kicker, no doubt, though it also shows how much they've progressed as songwriters, with undeniable hooks and an overall crushing sensibility that suits them well.
Listen: The Atlas Moth – "Coma Noir"
---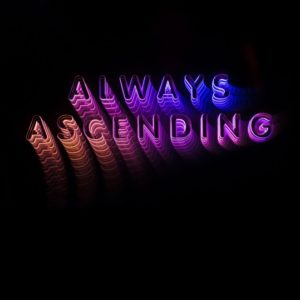 Franz Ferdinand – Always Ascending
(Feb. 9; Domino)
Franz Ferdinand have taken on some interesting projects in recent years, having contributed a track to the 30 Days, 30 Songs election compilation (didn't prevent Trump from being elected, but that's not their fault). And prior to that, the band teamed up with art-pop legends Sparks for the FFS album. They're back to doing what they do best, however, namely danceable, charged indie rock with massive hooks. Like, for instance, the title track, which sounds like classic Franz. They're incapable of releasing music that isn't super fun.
Listen: Franz Ferdinand – "Always Ascending"
---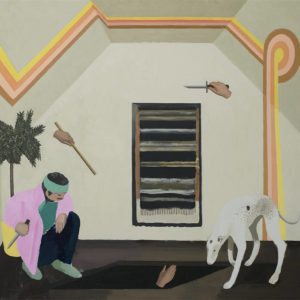 Palm – Rock Island
(Feb. 9; Carpark)
Palm's been on Treble's radar for a little while now, and they even landed a track on our Top 100 Songs of 2017 list, which is reason enough to be excited about what's next. But the experimental indie-math-pop group seems to be taking that sound to more interesting, and much weirder places with Rock Island, their first for Carpark. Lead single "Pearly" feels a bit like Battles gone tropical, which is as fun and confusing as it sounds. But it's to the band's credit they make twisted time signatures sound so immediate and accessible. It seems like a promising year for oddball sounds with stuff like this at the forefront.
Listen: Palm – "Pearly"
---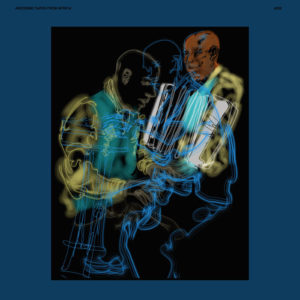 Hailu Mergia – Lala Belu
(Feb. 16; Awesome Tapes from Africa)
Ethiopian-born musician Hailu Mergia's music was reissued and discovered on a wider scale stateside thanks to the fantastic, curated label Awesome Tapes from Africa. Yet Mergia, who now resides in Washington, D.C., is releasing his first studio album of non-archival material in 20 years—one of the rare occasions in which Awesome Tapes has become an outlet for new music from African musicians. The first track to be released from the album, "Gum Gum," is a mixture of soul jazz and classic Ethio-jazz sounds, a bit more laid-back and chilled-out than some of the more psychedelic sounds of Mergia's '70s material. Nonetheless, this feels like the makings of something special.
Listen: Hailu Mergia – "Gum Gum"
---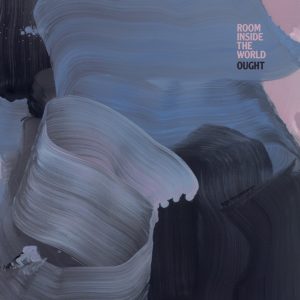 Ought – Room Inside the World
(Feb. 16; Merge)
Canadian indie rock outfit Ought have had a busy few years, having released two excellent albums in 2014 and 2015, respectively, before frontman Tim Darcy released his own solo album. They've made the move to Merge Records for their third album, and as such have expanded their scope, with an album that supposedly features a 70-piece choir (!) among other things. The first single "These 3 Things" has a taut, sexy groove that feels a bit like the group is entering a new, disco-friendly phase as well. It seems like Room Inside the World could present a lot of new ideas, but the songwriting still sounds great.
Listen: Ought – "These 3 Things"
---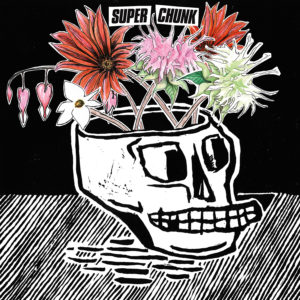 Superchunk – What A Time to Be Alive
(Feb. 16; Merge)
There's never a bad time for a new Superchunk album, and though the North Carolina indie rock legends haven't been prolific in this decade necessarily, they have released a pair of great second-act albums that would lead us to believe What a Time to Be Alive will likewise be a good one. Frontman Mac McCaughan says the album is about "dealing with anxiety and worse in the face in incipient authoritarianism," which is a perfectly natural response given the state of things. And based on the title track, the way they plan to deal with it is through upbeat, hook-laden indie rock, the likes of which put them in the map in the first place.
Listen: Superchunk – "What a Time To Be Alive"
---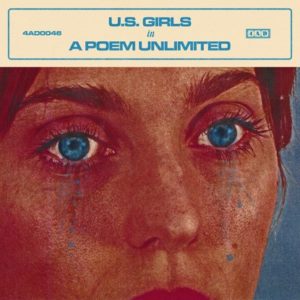 U.S. Girls – In a Poem Unlimited
(Feb. 16; 4AD)
Meg Remy's U.S. Girls project has yielded some stunning results in the past, her 2015 album Half Free ending up on our list of Overlooked favorites of the year. We won't be overlooking this one, however. Her recent single "Mad As Hell" is the pulsing disco anthem for a troubled age that we never knew we needed. And with a lead single that strong, chances are Remy will be delivering even more thoughtful, synth heavy meditations on this twisted age, and we'll most likely be able to dance to them as well.
Listen: U.S. Girls – "Mad As Hell"
---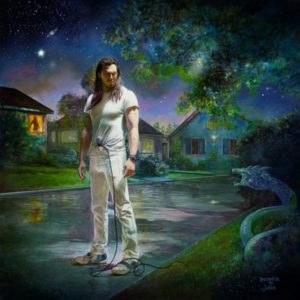 Andrew W.K. – You're Not Alone
(March 2; Sony)
It simply feels wrong that Andrew W.K. hasn't released a new album in nine years. He's certainly been active, with his own advice column, TV show and seemingly non-stop touring, whether in support of the anniversary of his debut I Get Wet or during special holiday excursions. But You're Not Alone is his first proper full-length since 2009's 55 Cadillac, and the cover art alone reveals potential for something epic. And while he's done the occasional experimental excursion, like his last new age-style full-length or the Japan-only Gundam Rock album, we've got a feeling he's ready to turn up the rock again.
---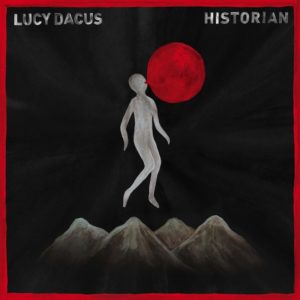 Lucy Dacus – Historian
(March 2; Matador)
Singer/songwriter Lucy Dacus made a strong showing in 2016 with the release of her debut No Burden, of which "I Don't Want to Be Funny Anymore" ended up on our Top 100 Songs of 2016. And yet, she's seemingly gearing up to go above and beyond that excellent debut with something even more ambitious and gorgeous. The first single from second album Historian, titled "Night Shift," is a six-minute slow burner that reveals itself gradually and stunningly in the vein of recent epics by Angel Olsen. This is just the first song, so it's a safe bet that there's more wonderful sounds where this came from.
Listen: Lucy Dacus – "Night Shift"
---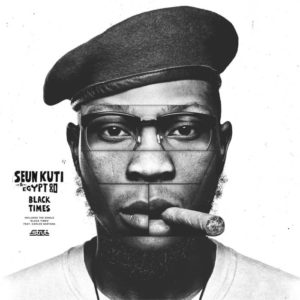 Seun Kuti and Egypt 80 – Black Times
(March 2; Strut)
Being the offspring of an Afrobeat legend means having the weight of a pretty serious legacy on your shoulders. But Seun Kuti has been releasing his own powerful, politically-charged Afrobeat for some time now, and his next full-length includes some pretty high-profile guest stars. Carlos Santana and Robert Glasper each make appearances on Black Times, the former in the upbeat title track. Though it's the persistent grooves, socially conscious message and rich arrangements that are bound to make this one worth watching.
Listen: Seun Kuti and Egypt 80 – "Black Times"
---
Moaning – Moaning
(March 2; Sub Pop)
Los Angeles band Moaning recently toured with Sub Pop labelmates Metz, though they're a new enough band that they're likely being introduced to most listeners with the release of their upcoming debut album. And though they certainly have the energy and intensity to fit in comfortably alongside an aggressive, intense band like Metz, there's a sexier, darker undercurrent of vintage post-punk in what they do that sets them apart. Throttling intensity plus sinister grooves? Sounds like Moaning has some serious potential.
Listen: Moaning – "Don't Go"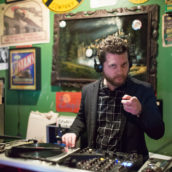 Jeff Terich
Jeff Terich is the founder and editor of Treble. He's been writing about music for 20 years and has been published at American Songwriter, Bandcamp Daily, Reverb, Spin, Stereogum, uDiscoverMusic, VinylMePlease and some others that he's forgetting right now. He's still not tired of it.