5 Essential Metal Albums for the Frigid Winter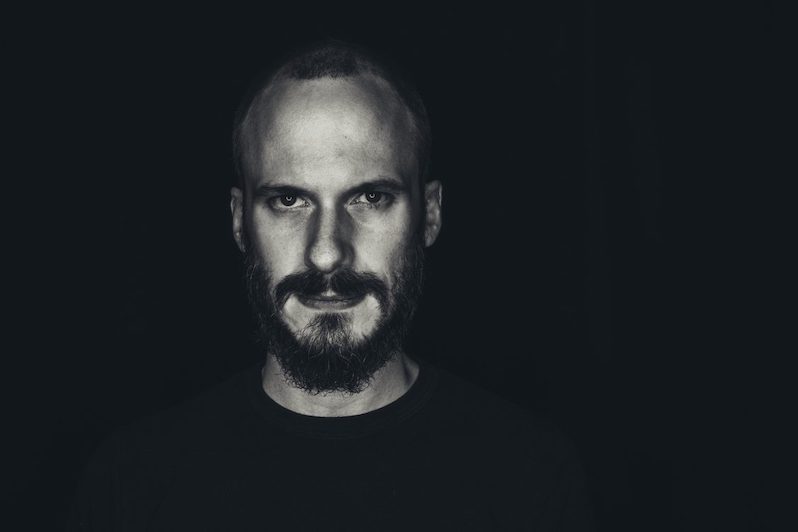 It's cold out there. Bomb cyclone, snowicane, shovel your way out of your house cold. At least in parts of the country it is. Since Treble recently relocated to Richmond, VA, we're starting to miss not having to put on several layers before leaving the house each day, but on the other hand, there's plenty of seasonally appropriate metal to spin while ice is forming on the sidewalk. Metal is often a summertime concern, as big riffs and big hair go hand in hand with warm-weather debauchery. But in the winter, give me your bleakest doom metal, your grimmest black metal, and whatever art-damaged feeling-unsafe-in-the-spirit-realm sounds you've got. Bundle up, light a fire, and get lost in the vortex of these new winter metal essentials.
---
Celeste – Assassine(s)
France's Celeste have a sound that draws no direct parallels to any other band but themselves, and when you hear them, you know it. The group's stoically dark hybrid of black metal and sludge metal—shot through with a searing streak of progressive screamo—remains intact on the excellent Assassine(s), an album as technically precise as the band's ever sounded while reaching deep into their well of soul-scorching emotion. Their sound carries a unique hybrid of visceral aggression and complex beauty, all of which are in perfect harmony (along with one or two moments that are reminiscent of Gojira—not that I'd dare say anything here is derivative). Assassine(s) is a natural progression from 2017's Infidele(s) and another notch in the win column for this mysterious, darkly beautiful and relentless Lyonnais troupe. (Nuclear Blast)
---
APES – Lullabies for Eternal Sleep
The differentiating factor between OK grindcore/deathgrind and that which rises to the top is often atmosphere. There's a reason why Full of Hell, for instance, consistently pulls off such mesmerizing works of terror, and it frequently comes down to what's happening in addition to the riffs. The same can be said for Quebec's APES, who have incidentally collaborated with Full of Hell's Dylan Walker. Lullabies for Eternal Sleep, APES' new four-track EP, is brief but makes the most of its abbreviated runtime, filling every open space with suffocating dread and guitars that could cut through steel. Naturally, these aren't literal lullabies, but acts of death metal and grindcore that sound absolutely lethal. While my overall theme this month is one of frostbitten atmosphere, this one's a little more like sharpening an icicle into a shiv. (Translation Loss)
---
Mizmor – Wit's End
One-man blackened doom project Mizmor is known for emotionally wrenching and colossally epic pieces that challenge the idea of metal as an escapist art form. It's often beautiful, sometimes harrowing, and never boring, even when A.L.N.'s songs push the 20-minute mark. At less than a half hour, Wit's End might seem on paper like a brief affair, but it comprises two nearly 15 minute tracks, so don't assume that he's gone punk just yet. The two juggernauts on this album are as massive and as breathtaking as can be expected, the title track a slow-moving mass of delicate heft, like a glacier adrift, while its counterpart, "Pareidolia," is an ambient drone piece that feels like the watery underside of that crystallized island. Which means only about half of this is a metal album, technically, but these are two distinct and complementary halves of the same whole—dark and light, beauty and brutality, anguish and healing. (Gilead)
---
40 Watt Sun – Perfect Light
So, I suppose I should just get this out of the way: This isn't really a metal album. Not by most reasonable measures anyway. And yet Patrick Walker, by virtue of having made some of the greatest doom metal ever recorded with Warning, will of course forever be connected to heavy music as a result. His third album as 40 Watt Sun comprises eight mostly lengthy tracks of folk and slowcore, most of them quiet and sparse, all of them gorgeous, and only occasionally erupting into something more tumultuous and tense, as on "Until." But the darkness that blankets the album is, ultimately, the same dark cloud that haunts doom metal, a kind of heavy despair that's inescapable in these frigid, isolated times. It's music for late night reflection, probably with whiskey, though it's by no means defeating. This is some of the prettiest music in any genre I've heard in 2022 thus far, it's just that its heaviness comes from somewhere other than its rig. (Svart)
---
Krallice – Crystalline Exhaustion
Starting the year off with something new from Krallice is essentially a tradition at this point, following last January's Demonic Wealth and the previous January's Wolf with Crystalline Exhaustion. And I, for one, will celebrate this tradition for as long as the New York progressive black metal group chooses to continue pursuing it, as their latest ranks among some of the best and most creative permutations of their avant garde sound since their earliest releases. It's also one of their chilliest and most atmospheric, marked by eerie notes of synthesizer and ambient tones of marimba, less a straightforward expression of riffs and aggression than one that finds its power in navigating cavernous depths and a kind of vast, awe-inspiring atmosphere. Its greatest moments its sprawling, closing title track, a song that stopped me in my tracks the first time I heard it, and one that reminds me there's still plenty left to explore in black metal for those who seek territory beyond the tried and true. (Self-released)
---
Support our Site—Subscribe to Our Patreon: Become one of our monthly patrons and help support an independent media resource while gaining access to exclusive content, shirts, playlists, mixtapes and more.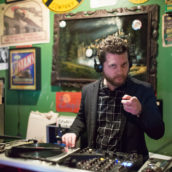 Jeff Terich
Jeff Terich is the founder and editor of Treble. He's been writing about music for 20 years and has been published at American Songwriter, Bandcamp Daily, Reverb, Spin, Stereogum, uDiscoverMusic, VinylMePlease and some others that he's forgetting right now. He's still not tired of it.