Treble's Most Anticipated Albums of Fall 2014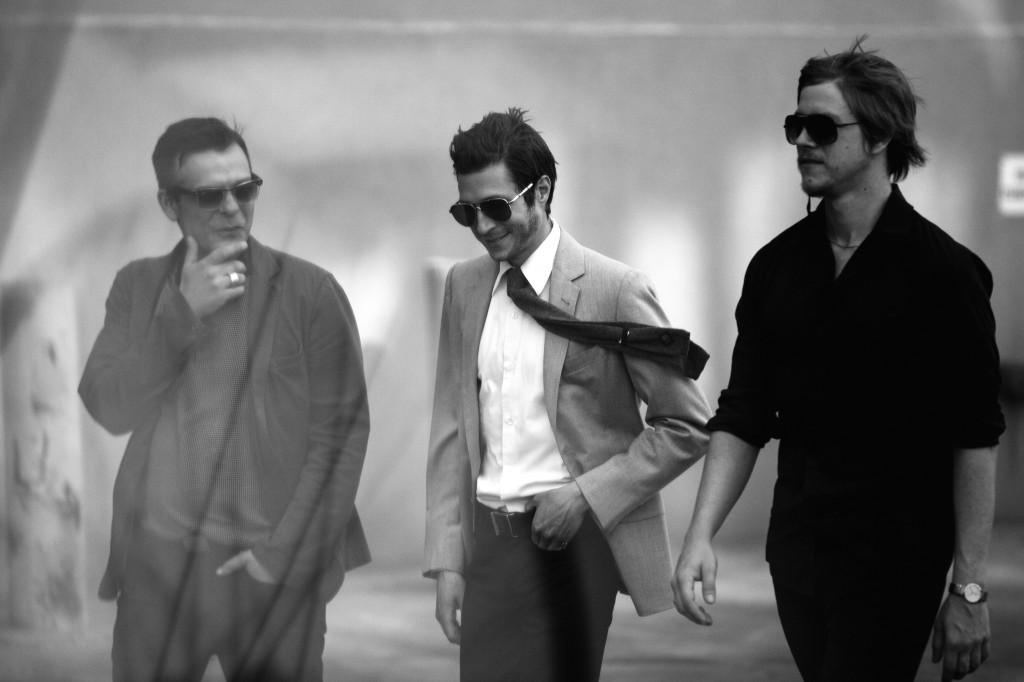 We've been sweating our way through the summer, taking comfort in the knowledge that cooler weather is just around the corner — and so is a fertile season of new music. It's safe to say that, so far, 2014 has been a pretty damn good year for music. Damn good. But we're only a little over halfway through it at this point. There are still a lot more records to come flooding our way in the months to come, and a lot of the albums on the horizon have us thinking that the year can only get better. Some of them are from bands that haven't released anything in a long time, some of them are from longtime favorites, and some of them are unusual collaborations between like-minded but stylistically varied artists. If we wanted to, we could put out a list of 100 albums we're looking forward to this fall, but it's not in our nature to go on and on like that. We like things clear and concise, so we narrowed it down to the 20 we can't go much longer without hearing. Here are our 20 most anticipated albums of fall 2014 — this season will be epic.
---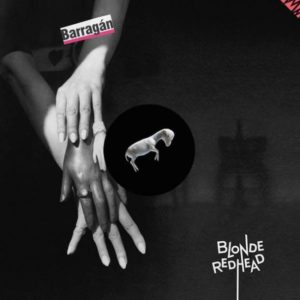 Blonde Redhead – Barragán
(Sept. 2; 4AD)
There are a lot of bands putting out records this fall who haven't released anything since 2010 or earlier, and Blonde Redhead is one of them. The last we heard this dreamy New York City band, they gave us some muted tones on 2010's Penny Sparkle. The band is making their big return in September, however, and that dreamy, intimate art-rock style is still firmly intact. Of course, their style of dreamy, intimate art-rock tends to morph each time they put out a new record, so, in other words, expect the unexpected, in the way that only Blonde Redhead can deliver.
Listen: "No More Honey"
---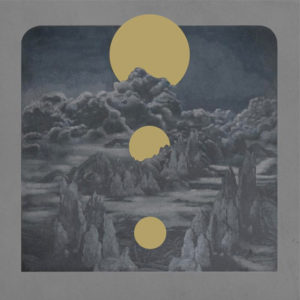 YOB – Clearing the Path to Ascend
(Sept. 2; Neurot)
There are four songs on the new YOB album. The shortest one is 11 minutes. That should give you some indication of the planet-smashing sludge/doom that this Portland outfit is ready to unleash upon the world, though they've been doing it for long enough that we should know what to expect when we know that a YOB album is coming. Clearing the Path to Ascend is the band's first in three years, and after Atma, I think we all needed those three years to recover and get our bearings again. Did we mention how massive YOB's brand of metal is? Because it's huge. Colossal. Absolutely fucking gigantic. And why would anyone have it any other way? You wouldn't. So brace yourself for one behemoth of a metal record.
---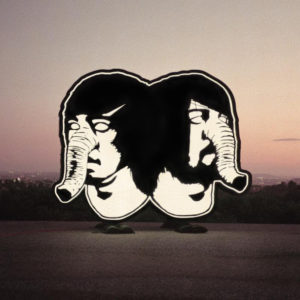 Death From Above 1979 – The Physical World
(Sept. 9; Last Gang/Warner Bros.)
Canadian dancepunk duo only released one proper album during their first go of it — 2004's awesome You're A Woman, I'm a Machine. After more than half a decade of being broken up, however, Sebastien Grainger and Jesse Keeler started playing shows again, and as of this year, are finally following up that one killer album with a second set of fuzzy anthems — just in time for its predecessor's 10th anniversary. They've debuted one track already — "Trainwreck 1979" — and based on the sound of that one, this has promise to be unusually exciting for a band that hasn't released any new music in 10 years.
Listen: "Trainwreck 1979"
---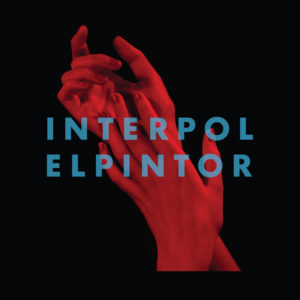 Interpol – El Pintor
(Sept. 9; Matador)
The new album by New York City indie rockers Interpol is Spanish for "the painter," but it's also an anagram for Interpol. Those clever, stylish gents. A lot has happened since the release of the band's last album, 2010's Interpol. They celebrated the 10th anniversary of debut Turn On the Bright Lights, saw the departure of bass player Carlos D., and toured with David Pajo of Slint — not all necessarily in that order. But they've got new music for our ears, mixed by Alan Moulder of My Bloody Valentine and Nine Inch Nails fame, for that matter. Bet on this being sleek and dark, but sounding like a million bucks.
Listen: "All The Rage Back Home"
---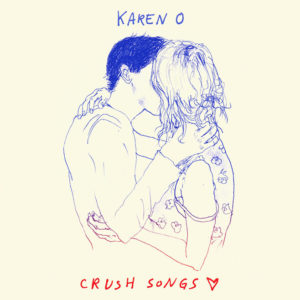 Karen O – Crush Songs
(Sept. 9; Cult)
The Yeah Yeah Yeahs owe a pretty substantial proportion of their success to their charismatic, energetic and unpredictable frontwoman, Karen O. Not that the music hasn't been great — from their debut album Fever to Tell on up to last year's Mosquito, they've been solid. But Karen's got the kind of outsized personality that makes her a natural fit for a solo career, and this year it's finally happening. A hand-written note on her website calls the songs on the album "the soundtrack to what was an ever continuing LOVE CRUSADE." So, if we're reading this right, the album will be mixtape fodder for burgeoning teenage romances this fall?
---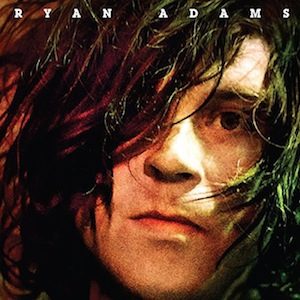 Ryan Adams – Ryan Adams
(Sept. 9; Pax Am)
Ryan Adams was once an unbelievably prolific singer/songwriter, and given the odd limited releases of things he distributes via his own label, Pax Am — which includes collections of rarities and the odd metal album — he still is. But it's been three years since the last proper Ryan Adams album, Ashes & Fire. So we're ready for this one. From the sound of the first single "Gimme Something Good," the new, self-titled Ryan Adams record is likely to be a harder rocking one in the vein of Gold or possibly his work with The Cardinals. And that sounds promising to our ears.
Listen: "Gimme Something Good"
---
The Juan Maclean – In a Dream
(Sept. 16; DFA)
The Juan Maclean only release albums every four or five years, which hardly seems like enough. To be fair, though, group member Nancy Whang kept pretty busy with LCD Soundsystem during a significant portion of the group's career, and instead of complaining about the wait, we'll just go ahead and express our gratitude that some new Maclean is on its way. Early single — and Endless Playlist highlight — "A Place Called Space" revealed a cosmic disco direction for the group, which is both a cool surprise and totally in line with what we'd expect from this team of beatmakers. Ready for liftoff…
Listen: "A Place Called Space"
---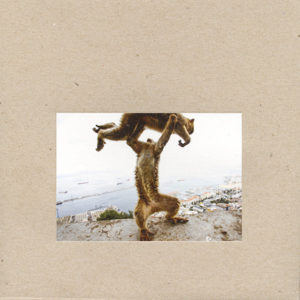 Shellac – Dude Incredible
(Sept. 16; Touch and Go)
Touch and Go Records stopped releasing new music way back in 2009, so it comes as a bit of a surprise that the label is releasing new albums in 2014. More importantly, not just any old band, but the mighty post-hardcore trio Shellac is releasing a new album on the venerable Chicago label. This is the group's first album since 2007's Excellent Italian Greyhound, and was recorded — like all of the band's music — at Steve Albini's Electrical Audio studio. What to expect? We're thinking jagged guitars, lots of high end, that unmistakable Steve Albini snare drum sound. And there's all the reason in the world to think that it's going to be a monster of a rock record. Like every Shellac record, of course.
---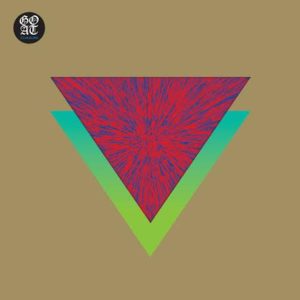 GOAT – Commune
(Sept. 23; Sub Pop)
Few new bands in the last two or three years have stopped us in our tracks like Sweden's GOAT has. The odd, eclectic psychedelic rock and Afrobeat-influenced group mix a vibrant sonic approach with a visual flair that falls somewhere between the mesmerizing and the ridiculous. From the sounds of their debut album World Music, it seemed like only a matter of time that they would end up on a much bigger label, which they did — Sub Pop. The band's first album for the label is arriving in September, and based on the mixture of psych-rock and desert blues in new track "Hide from the Sun," it's going to be another wild ride.
Stream: "Hide from the Sun"
---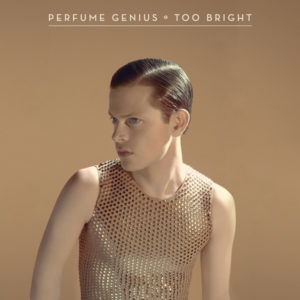 Perfume Genius – Too Bright
(Sept. 23; Matador)
Singer/songwriter Mike Hadreas seems to get even better with each Perfume Genius release. First album Learning was good. Put Your Back N 2 It was great. And now, with Too Bright, Hadreas appears to be on the verge of something incredible. The first video from the album, "Queen," is kind of a crazy series of visuals that's at once about sexual identity and on another level, a sort of weird dystopian scene. And the song, of course, is outstanding, building off of Hadreas' piano-based pop songs with a bit more distortion and intensity. And with guest appearances by PJ Harvey collaborator John Parish and Portishead's Adrian Utley, there are likely some interesting surprises in store.
Video: "Queen"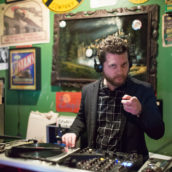 Jeff Terich
Jeff Terich is the founder and editor of Treble. He's been writing about music for 20 years and has been published at American Songwriter, Bandcamp Daily, Reverb, Spin, Stereogum, uDiscoverMusic, VinylMePlease and some others that he's forgetting right now. He's still not tired of it.