Treble's Most Anticipated Albums of Fall 2014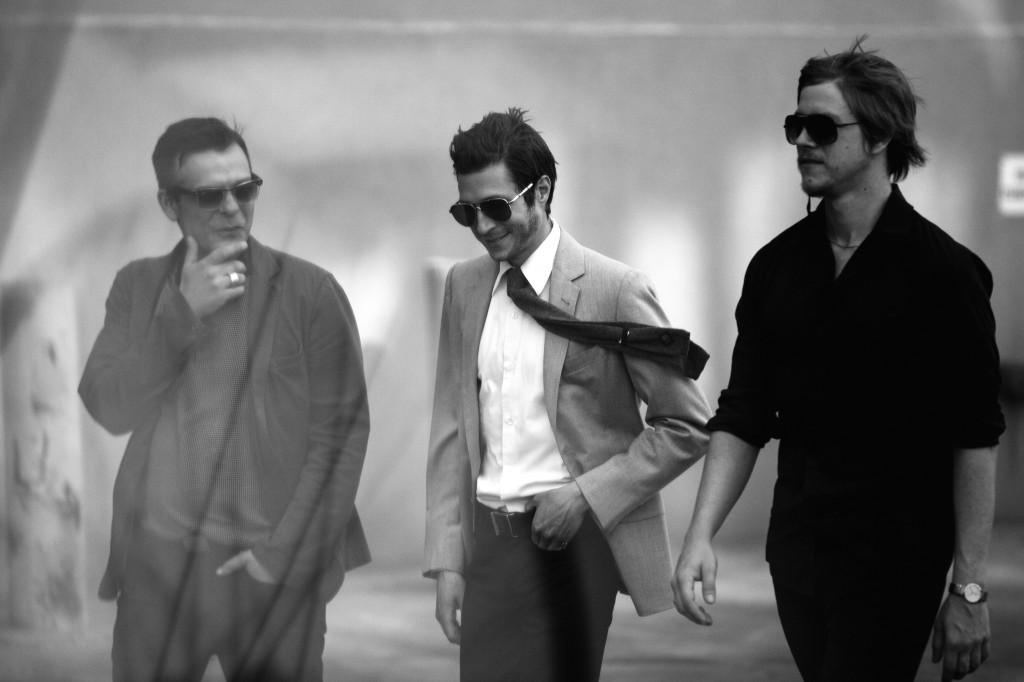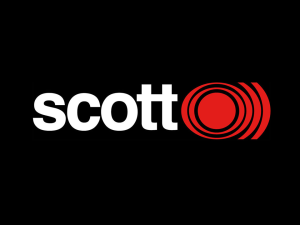 Scott Walker and SunnO))) – Soused
(Sept. 23; 4AD)
Ever wonder what it might sound like if Scott Walker's The Drift was mashed up with SunnO)))'s Monoliths and Dimensions? We do. It's the kind of thing that keeps us up at night, if we're being totally honest with you. And considering how terrifying both of those albums are, actually hearing it would keep us up at night, too. Well, the two artists are actually collaborating, so this is bound to be a massive and intense set of abstract art-pop doom. We don't really know what it sounds like just yet, but there's a good chance it's going to be colossal. We also kind of hope the final artwork says ScottO))). Just because.
---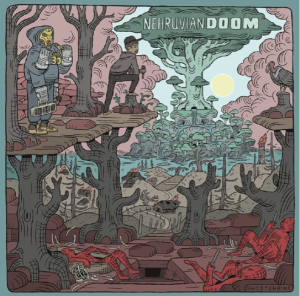 NehruvianDOOM – NehruvianDOOM
(Sept. 30; Lex)
Madvillain is probably never going to release a sequel to their incredible first album. And even if they did, the expectations are so high at this point that there's a good chance it would never be able to live up to them. But that's fine; DOOM's been staying busy with some other collaborations, like 2012's JJ DOOM, and this year's NehruvianDOOM. In this one, the masked emcee is releasing a new record with young New York rapper Bishop Nehru, who has an old school sensibility not unlike DOOM's. There are only nine tracks on the record, so it could be a short one, but if it lives up to some of DOOM's better collaborative efforts, a little can go a long way.
Listen: "OM"
---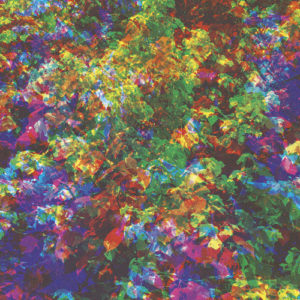 Caribou – Our Love
(Oct. 7; Merge)
Dan Snaith has had two knockout releases in the '10s so far, first with 2010's Swim and then his debut album as Daphni, JIAOLONG. And as groovy as that latter record was, it's comforting to know that the Caribou name is returning this fall, because it almost certainly means a colossally psychedelic dance party of epic proportions. That's the impression that first single "Can't Do Without You" gives, and even though it's only a few months old, that track is already one of the best Snaith has ever released. That bodes well for the rest of the album being as trippy and mesmerizing as we hope it is.
Listen: "Can't Do Without You"
---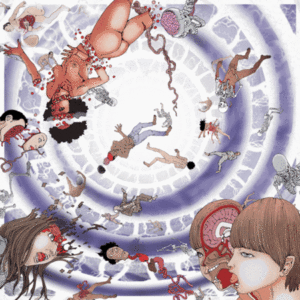 Flying Lotus – You're Dead
(Oct. 7; Warp)
Flying Lotus is sticking pretty religiously to a new album every two years, and it's admirable to see the Los Angeles producer stick to such a productive and disciplined schedule. That said, the weird naked-people-in-a-vortex gif art that FlyLo released with the announcement of new album You're Dead almost certainly indicates that this is going to be some weird shit. It's also called You're Dead so there's that. But what will it actually sound like? Judging by recent work with Thundercat and his last album, 2012's Until the Quiet Comes, there's bound to be a heavy neo-soul filter on what he does. But then again, the dude changes up his approach pretty much every single time he drops an album. We can guarantee it'll be loaded with futuristic beats, but beyond that, finding out is half the fun.
---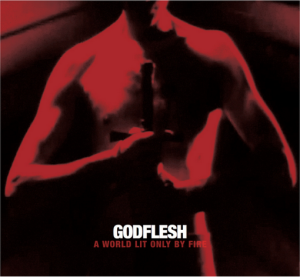 Godflesh – A World Lit Only By Fire
(Oct. 7; Avalanche)
Few artists in heavy music have created music as awe-inspiring and as terrifying as Justin Broadrick. In the past decade, he spent most of his time focusing on the prettier aspects of metal, fronting the thunderous yet graceful Jesu. But in the last year, Broadrick resumed touring and recording under the Godflesh mantle, and for the first time in 13 years, there will be a new album from the iconic industrial metal outfit. Earlier this year, Godflesh released the Decline and Fall EP as a preview of sorts, and it's as menacing and sludgy as the band has ever been. And that was just the beginning.
Listen: "New Dark Ages"
---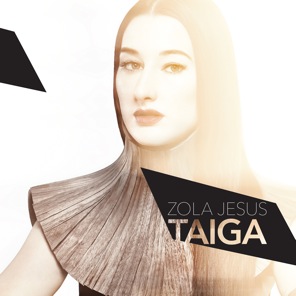 Zola Jesus – Taiga
(Oct. 7; Mute)
Zola Jesus is moving up in the world. The art-pop songwriter and vocalist recently signed with experimental and electronic music powerhouse Mute, which is home to artists ranging from Nick Cave to Liars. And ZJ recently dropped new single "Dangerous Days," which pushes away some of the gothic leanings of her earlier records in favor of an anthemic electronic approach similar to another Mute artist — M83. Her new album Taiga looks to be an even more ambitious and bigger budget affair, so this could be Zola's year. We're pulling for her.
Listen: "Dangerous Days"
---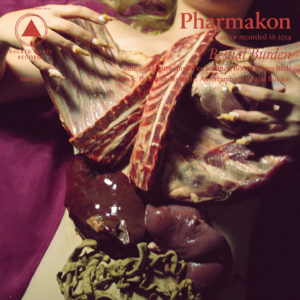 Pharmakon – Bestial Burden
(Oct. 14; Sacred Bones)
There have been a fair amount of records released in the last couple years that have scared the bejeezus out of us, though one of the top contenders is Pharmakon's Sacred Bones debut, Abandon. There are only four tracks on it, but they're pretty much all skin-crawlingly intense and nightmarish. And, for that matter, some of the most impressive sounds in industrial music in a long time. This year, Margaret Chardiet is following up that album with a more personal set of music inspired by some emergency surgery she had. That might mean this one is more vulnerable. It might also mean it's even scarier than the album that preceded it.
---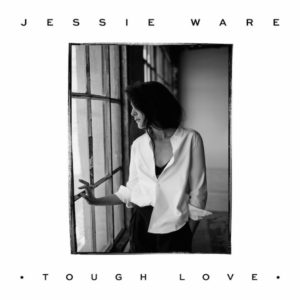 Jessie Ware – Tough Love
(Oct. 21; PMR/Island)
Jessie Ware's Devotion was the album of 2012 most likely to make us feel real feelings. That smooth and sleek album of electronic soul hit us right where it hurt, and as a result of that, Ware's follow-up, Tough Love, can't come soon enough. She released the title track earlier this summer and it nearly instantaneously became an Endless Playlist essential. If that album doesn't make our Top 50 tracks of 2014, I'll eat my hat (warning: this statement has not been signed or notarized, might not hold up in court). In any case, we're bracing ourselves for unstoppable hooks and a sudden rush of emotion. We can feel it coming.
Listen: "Tough Love"
---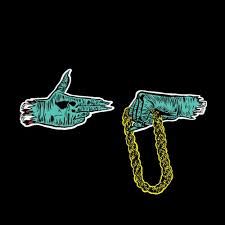 Run the Jewels – Run the Jewels 2
(TBA)
El-P has been sharing a lot of play-by-play updates on the sequel to Run the Jewels, his debut collaborative album with Atlanta emcee and partner-in-crime Killer Mike. And from the sound of it, it's just a matter of sorting out the details at this point — the recording is done. But last time, El and Mike released the record for free, more or less without any warning, so there's a good possibility it'll just show up. And that will be fantastic, because in case you weren't aware, that short but sweet set of hardcore hip-hop was one of the best things to happen in hip-hop last year. It was our Number 8 album of 2013, after all, and we don't take that sort of thing lightly. No we don't.
---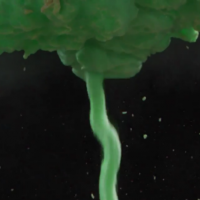 TV on the Radio – Seeds
(TBA; Harvest)
In 2011, after the release of their fourth album Nine Types of Light, Brooklyn indie rockers TV on the Radio were struck by tragedy when their drummer, Gerard Smith, died after a battle with cancer. But the band has regrouped and re-emerged, and sound more determined than ever as they prepare to release their fifth album, Seeds. And Tunde Adebimpe, the group's lead vocalist, said in a release, "the record is, 1000%, without a doubt, the best thing we've ever done." Sounds like something to look forward to. And given the band's track record, that's a pretty lofty bar to clear.
You might also like: