Album of the Week: Rina Sawayama – SAWAYAMA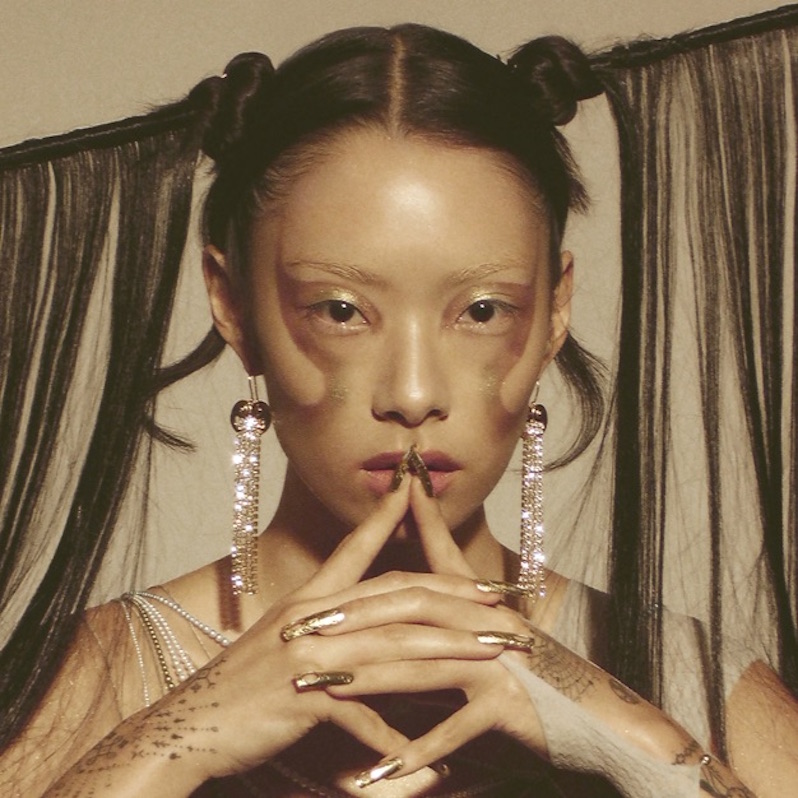 I was supposed to see Rina Sawayama at Holocene this month. For those who've never been to Portland, Holocene is a music venue and nightclub that used to be an auto parts warehouse but now looks more like a minimalist loft. (It is also the place for which the Bon Iver song was named.) When I was there a few weeks ago to catch a rare stateside performance from Fennesz—just days before the West Coast went on lockdown and all non-virtual concerts were cancelled—the crowd stood transfixed by the waves of glitchy noise conjured by his guitar and laptops. Usually, shows at Holocene feature a lot more moving and dancing. Which is to say, when Rina Sawayama finally gets her date at Holocene, she's going to absolutely tear the roof off the sucker.
Sawayama has a fascinating backstory, one that many of her listeners might be able to relate to for one reason or another. She was born in Niigata, Japan, and had trouble fitting in after the family moved to London when she was five; her parents divorced acrimoniously and she rarely saw her father throughout her adolescence; she was a rebellious teen who struggled with depression and self-harm; she's an openly queer Asian woman in a time when all three of those identities are under threat. But even if, like me, you don't have any firsthand experience of any of this, the music that Sawayama makes will immediately click with you if you grew up during the late '90s and early '00s. Sawayama's 2017 debut EP, RINA, mined the sounds of pop and R&B from those years, and her first full-length, SAWAYAMA, goes even further down the rabbit hole by throwing in metallic guitars from the same period. If you're a millennial, this stuff should just mash your pleasure receptors.
It's initially tempting to compare Sawayama to another hyperactive pop vanguard, Charli XCX. But Charli is a Futurist, working on the bleeding edge of pop and bending it as far as she can without breaking it entirely, while Sawayama is a revivalist, putting new spins on old sounds. (To be clear, I'm not pitting them against each other: These are two equally compelling approaches, and pop should make room for both of them.) The songs on SAWAYAMA are full of little sonic flourishes—flamenco guitars, airtight click tracks, plucked strings—that were plentiful in pop songs in around the turn of the millennium. A song like "XS" or "Akasaka Sad" would've sounded right at home on the radio in the heyday of Britney Spears and Destiny's Child. "Comme des Garçons (Like the Boys)" isn't nearly as tethered to that era, but that doesn't make it any less of a propulsive banger, one that would've sounded as great at any point in the last 20 years as it does now.
There are, however, some sounds that are dated rather than nostalgic. When Sawayama's soaring vocals collide with hard rock riffs on opener "Dynasty," the result awkwardly resembles an Evanescence song. The nu-metal guitars return with a vengeance on angsty lead single "STFU!"—if a lead single's purpose is to give listeners a sense of what to expect on your upcoming album, picking its biggest outlier isn't exactly the best move. Whether you enjoy this sound is up to you, but these tracks definitely feel out of place next to sleeker, slicker pop songs that are better suited for dancing than moshing. Even as the music on SAWAYAMA evokes the not-too-distant past, Sawayama's lyrics reconcile the past and the future. "Dynasty"—with its chorus of "The pain, all the pain is hereditary / […] / Running through my bloodstream"—is less concerned with the inheritance of wealth than the inheritance of trauma from generation to generation, while "Paradisin'," the other side of the coin, explores how Sawayama's behavior growing up impacted her relationship with her mother. Other songs touch on more contemporary issues: capitalism on "XS" (say the title a few times and it'll make sense), male entitlement on "Comme des Garçons (Like the Boys)", climate change on "Fuck This World (Interlude)" ("This is our mission impossible / May not be solvable / May not be viable / But it's worth trying").
Sawayama emerges fully formed on SAWAYAMA, offering just about everything you could ask for in a pop artist—beauty as well as brains, hooks as well as heart. That heart shines through on late-album stunner "Chosen Family," a gorgeous and moving ballad to Sawayama's queer best friends. "We don't need to be related to relate / We don't need to share genes or a surname," she sings over finger snaps and a twinkling synthesizer. It's the kind of song that can restore your faith in pop music, forgoing cheap sentiments that mean something to everyone in favor of authentic moments that mean everything to someone, and I can't wait to see people dancing to it.
---
Label: Dirty Hit
Year: 2020
---
Similar Albums: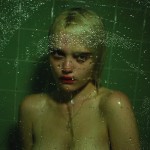 Sky Ferrerira – Night Time, My Time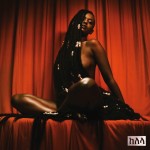 Kelela – Take Me Apart

Shura – forevher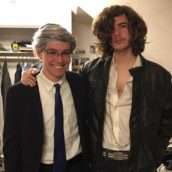 Jacob Nierenberg
Jacob Nierenberg is a man of contrasts: a Pacific Northwesterner who carries an umbrella, a pacifist who enjoys the John Wick movies, an idealist who follows politics. Scarcely a day goes by that he doesn't talk with his best friend (and fellow Treble contributor) Tyler Dunston, the Jim Morrison to his Bernie Sanders.