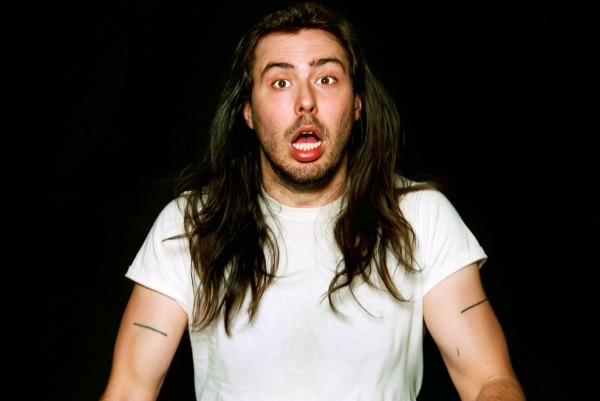 It's April 1, a day that always sneaks up on you and completely throws you off balance. Everything everyone tells you is highly suspect. You never know what information to trust. And if something seems suspicious, then it's probably not true. Or is it?
Well, lots of musicians and publications have gotten into the spirit yet again, finding new and interesting ways to pull a fast one on their audiences with wacky acts of chicanery. We decided to compile some of our favorites.
Andrew WK:  The Party Guru himself declared, via Twitter, "As of today, I've officially decided never to party again." He had us going there for a minute.
Daft Punk cancel album release: XLR8R tends to come up with some pretty hilarious April Fool's jokes every year, and sometimes they're just plain cruel. However, their announcement that Daft Punk has canceled the release of their new album is one of those that ends up being a relief in the end. After all, a fake Daft Punk album would be much worse.
Soundcloud Dropometer: Because there's no point in listening to EDM or whatever without knowing when the drop is going to come, Soundcloud has your back. Even works on episodes of This American Life!
Boards of Canada – Quetzalcoatl: FACT reported that Boards of Canada, after eight years, was finally releasing a proper follow-up to The Campfire Headphase. Turns out they aren't. This one's a little cruel, actually…
Chris Gaines reissue: Light in the Attic Records announces that it's reissuing the debut album by Garth Brooks' alter-ego Chris Gaines, The Life of Chris Gaines. Here's a snippet: Modern Classics Recordings and Light In The Attic Records have teamed up with Aquarium Drunkard to bring one of rock music's pivotal releases out of the vaults and back on your turn tables where it belongs.
ISIS reunion show: Oh man, this upset some people. Nefarious Realm announced that Isis was back together and touring with Cave In and Converge. Only… all of the dates are tonight! How is that possible?!!!
Cat Headphones: Sony is getting into the LOLCAT game by announcing a new line of headphones for cats. Doesn't your kitty want a pair of M3-OW KittyCans?