Archers of Loaf : Icky Mettle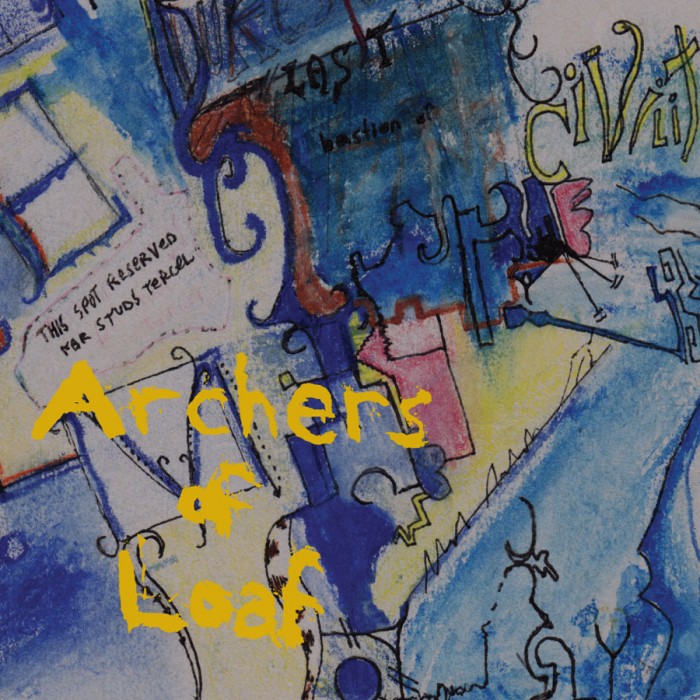 The late '80s and early '90s yielded a renaissance for indie rock bands whose strengths stemmed primarily from their rawness, smart-assed sense of humor and innovative songwriting talents. In a relatively short span of time, labels ranging from Sub Pop to Matador and Merge were dropping classic albums from the likes of Superchunk, Sebadoh, Pavement, Built to Spill and Guided by Voices, amounting to a treasure trove of low fidelity gold and endless soundtracks to slackerdom, in sometimes simultaneous highbrow and inebriated fashion. One of the era's best yet somewhat less widely heralded acts, North Carolina's Archers of Loaf played their brand of indie rock just a little rowdier and more abrasive than contemporaries in other corners of the country. At times they resembled Fugazi with a two-drink minimum, juxtaposing the prevailing image of the well-read raconteur with a more muscular and fierce approach.
Archers of Loaf's sound endures, in large part because of the strength of the songwriting at the core of their rowdy raveups. Following a series of reunion tour dates, Archers of Loaf revisited their catalogue, which between 1993 and 1998 produced four scruffy and kickass full-lengths, including one brief major label stint. The band has at times flown under the canonical radar, but they still turned out a handful of indie hits such as "Harnessed in Slums" to "Scenic Pastures," which aired a handful of times on 120 Minutes. Yet the band's first album, Icky Mettle, remains their strongest and most exciting recording, a messy but uncompromising slab of distorted guitars and hoarse bellows just barely disguising rock anthem hooks and highly infectious melodies.
Remastered and reissued as a two-disc deluxe edition by Merge Records, Icky Mettle loses none of its excitement or sheer visceral impact. Here, the band is at their most direct yet abrasive, cutting through the bullshit and getting down to making the most intense slab of indie rock possible. Even the song titles, which include "Fat," "Toast," "Might" and "Wrong," indicate a band without enough bother for pretense. At times, the band plays what amounts to a slightly artier version of hardcore punk, careening at high speed through "Sick File," dropping an arsenal of F-bombs in "Fat" and cooking up a searing platter of menacing post-hardcore on standout "Last Word."
The band's knack for melodies is undeniable, their more radio friendly tracks outshining their meatier throwdowns if only slightly. Leadoff track and single "Web in Front" deserves its own place in the indie rock hall of fame, as its soaring two minutes find Bachmann offering awkwardly brutal honesty about a relationship ("there's a chance things'll get weird, yeah it's a possibility"), while turning "All I ever wanted was to be your spine" into a powerfully upbeat refrain. "Might" has a similar kind of surging giddiness to it, while "Hate Paste" is the band's own twisted take on a waltz. Then there are instances such as "Backwash" in which the band's raucous side and more tuneful approach come together splendidly, and the results are sublime.
In re-releasing Icky Mettle, Merge packaged the album with 1994's Vs. The Greatest of All Time EP, as well as 7-inch singles originally released during the same timeframe. And though the bonus material reveals that the band's b-sides and non-album material is sometimes even more abrasive than that of official albums, it nonetheless retains their infectious intensity. Though "Audiowhore" takes a minute to get off the ground, once it does it proves to be one of the band's noisiest and beastly tunes. "Lowest Part Is Free!" and "Freezing Point," though not as unhinged, rock sufficiently hard. B-side "South Carolina" is a little bit slower, but bathed in glorious fuzz, while the 7-inch version of "Web in Front," unfortunately, doesn't have the same surge of energy that the album version does. However, the adrenaline rush of "What Did You Expect" is one of the band's most manic highlights, not quite as abrasive as "Audiowhore" but just a tad more nutso than any of the proper album tracks.
In the years that followed, Archers released three more albums (all reissued via Merge): the comparatively manic Vee Vee, sole major label release All the Nation's Airports, and career closer White Trash Heroes, which transitions nicely between the band's melodic guitar scrape and the dark folk of Eric Bachmann's Crooked Fingers project. As an introduction to the band, be it now or back in 1993 as young Chapel Hill troublemakers, there's no better starting place than Icky Mettle. The band never gave much of an indication that perfection was their aim, but on Icky Mettle, Archers of Loaf hit the target regardless.
---
Label: Merge (orig. Alias)
Year: 1993/2011
---
Similar Albums: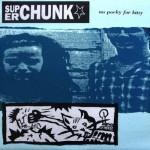 Superchunk – No Pocky For Kitty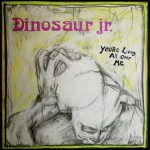 Dinosaur Jr. – You're Living All Over Me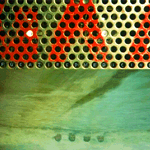 Fugazi – Red Medicine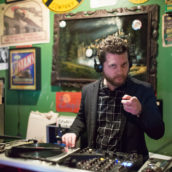 Jeff Terich
Jeff Terich is the founder and editor of Treble. He's been writing about music for 20 years and has been published at American Songwriter, Bandcamp Daily, Reverb, Spin, Stereogum, uDiscoverMusic, VinylMePlease and some others that he's forgetting right now. He's still not tired of it.