Audio File Podcast: The 'Ween 'Cast 2015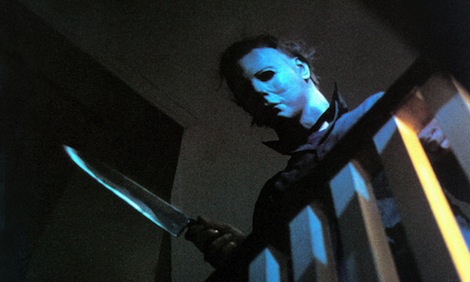 Jeff and A.T. celebrate their favorite holiday Treble-style, diving into their favorite Halloween-related topics and articles from the past, present and future in the latest edition of the Audio File Podcast. Curl up by a roaring Jack-O'-lantern and get ready to scare some trick-or-treaters.
PLUS: The hosts review Protomatyr's The Agent Intellect in an unorthodox way, pitting their favorite tracks from the album against one another. What side will you choose?
Listen to our extra special, extra spooky Halloween podcast below or at Soundcloud, or subscribe to the Audio File Podcast at iTunes.
Tracks heard on this 'cast:
David Bowie – "Changes"
The Twin Peaks Theme
Throbbing Gristle – "Hamburger Lady"
Tim Hecker – "Virginal II"
'The Conet Project' – "Backwards Music Station"
Charles Manson – "Close To Me"
Protomartyr – "Pontiac 87"
Protomartyr – "Clandestine Time"
Noteworthy articles/columns mentioned:
Play It Again, Satan: 10 Terrifying Bands
10 Essential Gothic Americana Tracks (playlist)
Welcome to the Black Lodge: The Music of David Lynch
Intro music by getoffloops.