Baroness reveal details of new album Gold & Grey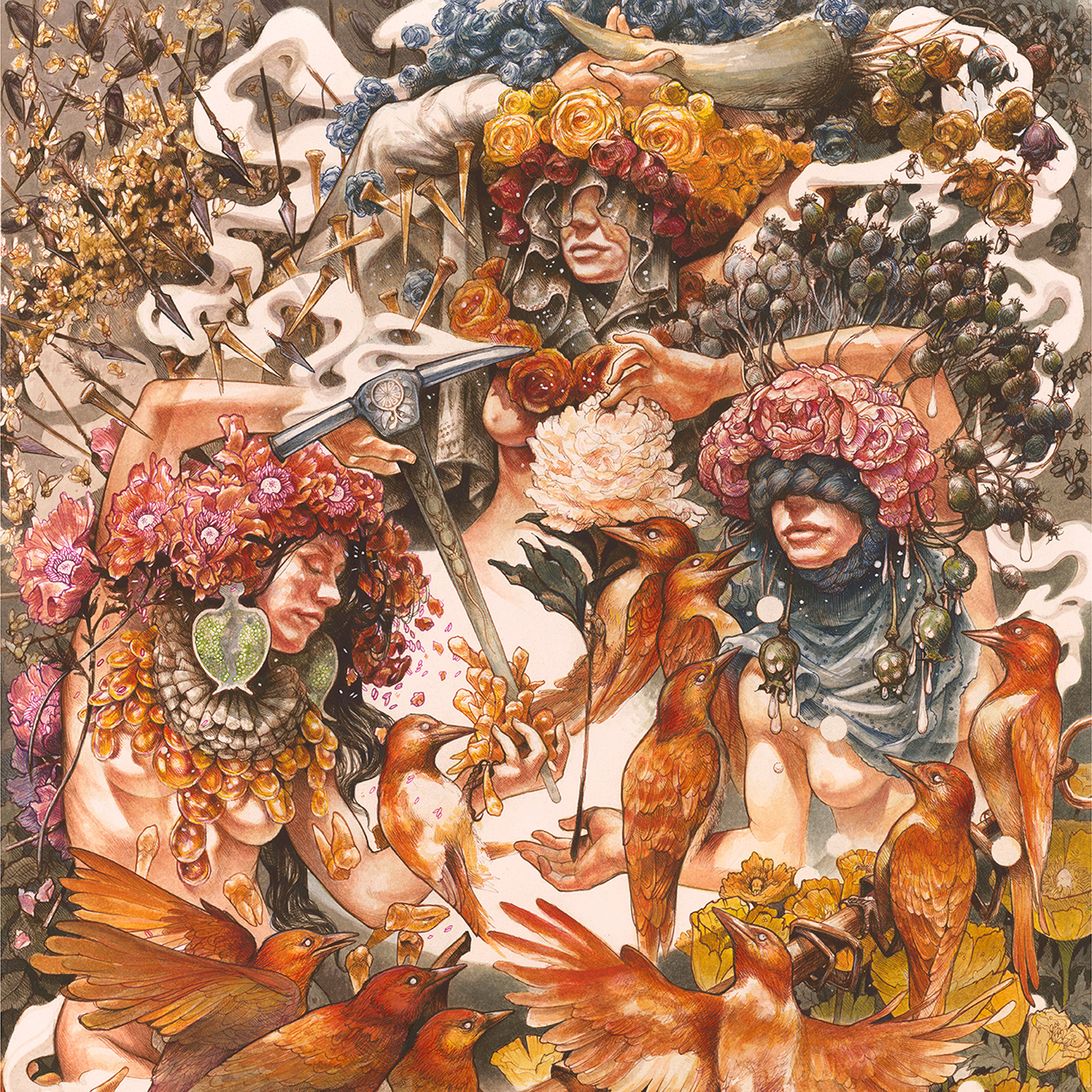 Baroness have just revealed the details of their new album, Gold & Grey, which is out June 11 via their Abraxan Hymns label. It's their first album recorded with new guitarist Gina Gleason, and was produced by Dave Fridmann (Sleater-Kinney, The Flaming Lips) who also produced the band's last album, Purple. The first single from the album is "Borderlines," which the group has been playing on tour and which they teased a snippet of on social media recently. That's the album's artwork above. Check out the tracklist and "Borderlines" below.
Baroness Gold & Grey tracklist:
Front Toward Enemy
I'm Already Gone
Seasons
Sevens
Tourniquet
Anchor's Lament
Throw Me An Anchor
I'd Do Anything
Blankets of Ash
Emmett-Radiating Light
Cold Blooded Angels
Crooked Mile
Broken Halo
Can Oscura
Borderlines
Assault on East Falls
Pale Sun
Baroness is featured on our list of the 30 Best Bands of the Past 30 Years.