The Best Albums of February 2021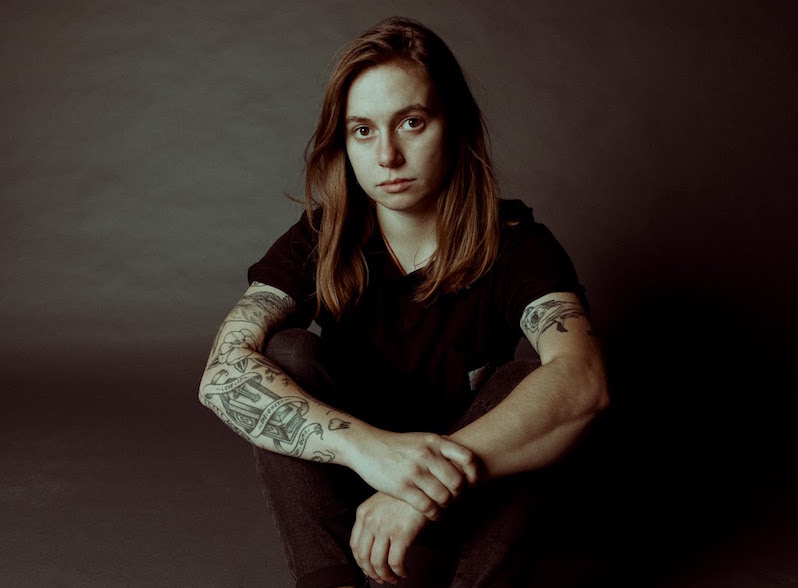 Alysse Gafkjen
There comes a threshold every year where it begins to look like it's going to be a great year for music. The truth is that every year is a great year for music—well, unless we're talking about how 2020 was a bad year for musicians (and 2021 isn't any better, really, yet). But the music, itself, is strong as ever. Just this month we've seen some pretty strong contenders from some innovative UK upstarts, a long-running Canadian art-pop project that keeps getting better, and a quarantine-recorded album from a goth king.
So yeah, it's starting to look like a great year for music, but at the very least, it's been a good month. Here are the best albums of February 2021.
---
Julien Baker – Little Oblivions
(Matador)
What We Said: Baker's enormous vocal presence is undiminished, yet confidently reined in, shining through as one key component of intricate full-band songs rather than the sole focus. – Forrest James
Black Country, New Road – For the First Time
(Ninja Tune)
What We Said: These tracks are equally soothing and serrated, gorgeously arranged by a band confident enough to try to keep chaos on a leash at all times. – Jeff Terich
---
Blanck Mass – In Ferneaux
(Sacred Bones)
What We Said: In Fernaux is a remarkable exploration of sound, melody and emotion, illustrating with no small poignancy just how spread out and disconnected we are. – Liam Green
---
Broken English Club – White Rats III
(L.I.E.S.)
I don't know about you, but industrial and noise became oddly comforting to me in the past 10 months, in part likely because it felt like the only music that could scrape the rust off of my often dormant-seeming corporeal shell. British producer Oliver Ho, better known as Broken English Club, has provided sufficient fodder for the cause, his third entry in the White Rats series a punishing and harsh set of industrial techno that balances urgent club pulses with terrifying atmosphere and moments of blood-curdling harshness. I'm not sure if I'd call it dance music per se, but it gets the pulse moving and reminds you that you're alive in a manner that only the most terrifying experiences could. – Jeff Terich
---
Nick Cave & Warren Ellis – Carnage
(Goliath)
What We Said: Throughout much of Carnage, Cave is seemingly headed somewhere—driving, running, on a path to be somewhere else. It's all happening in the past, but the wanderlust remains, driving what feels like a road movie built on memory. Some of it feels familiar, some of it is harsh and rugged, and all of it is quite beautiful. – Jeff Terich
---
The Hold Steady – Open Door Policy
(Positive Jams/Thirty Tigers)
What We Said: Open Door Policy is the Hold Steady's best-sounding and most dynamic album. – Jacob Nierenberg
---
Mogwai – As the Love Continues
(Temporary Residence)
What We Said: A set of great songs that says as much about where Mogwai have been as it does where they're headed. – Jeff Terich
Read our review | Read our feature
---
Nun Gun – Mondo Decay
(Self-released)
The members of Algiers have been delivering a number of outstanding extracurriculars in recent months, first with Ryan Mahan's electro-industrial project Dead Meat, and now Mahan and Lee Tesche's collection of horror-inspired post-punk-dub cacophony as Nun Gun (with a special shout out to vocalist Franklin Fisher's guest appearance on billy woods and Moor Mother's great new album). Mondo Decay, created as an audio-visual project with Brad Feuerhelm, swirls together zombie flicks with critiques of capitalism and a curiously accessible sonic menace. While it carries some of the eerie and immediate characteristics of Mahan and Tesche's full-time band, it takes a number of fascinating stylistic detours with appearances from the likes of The Pop Group's Mark Stewart, ONO and Mourning [A] BLKstar. A menacing score for dystopian times – Jeff Terich
---
Archie Shepp & Jason Moran – Let My People Go
(ArchieBall)
What We Said: The two musicians harness something mysterious and intense, as if the spirit were moving through them. – Jeff Terich
---
The Weather Station – Ignorance
(Fat Possum)
What We Said: Ignorance is a world that can't be fully explored in one sitting. These songs invite some level of personal investment, something more than passive listening, but its aesthetic and introspective rewards are many. – Jeff Terich
---
A Winged Victory for the Sullen – Invisible Cities
(Artificial Pine Arch Manufacturing/Ninja Tune)
What We Said: We can wonder if more vocals would spell a better and not just different album, but this uncommon content from Manchester still results in a solid, meditative effort for A Winged Victory for the Sullen. – Adam Blyweiss
---
Wild Pink – A Billion Little Lights
(Royal Mountain)
What We Said: Each song seems to carry a glowing ambiance that makes even its starkest spaces feel full and rich, though the group finds plenty of creative ways to fill in the blanks. – Jeff Terich
Read our review | Read our feature
---
Support our Site—Subscribe to Our Patreon: Become one of our monthly patrons and help support an independent media resource while gaining access to exclusive content, shirts, playlists, mixtapes and more.