A Winged Victory for the Sullen : Invisible Cities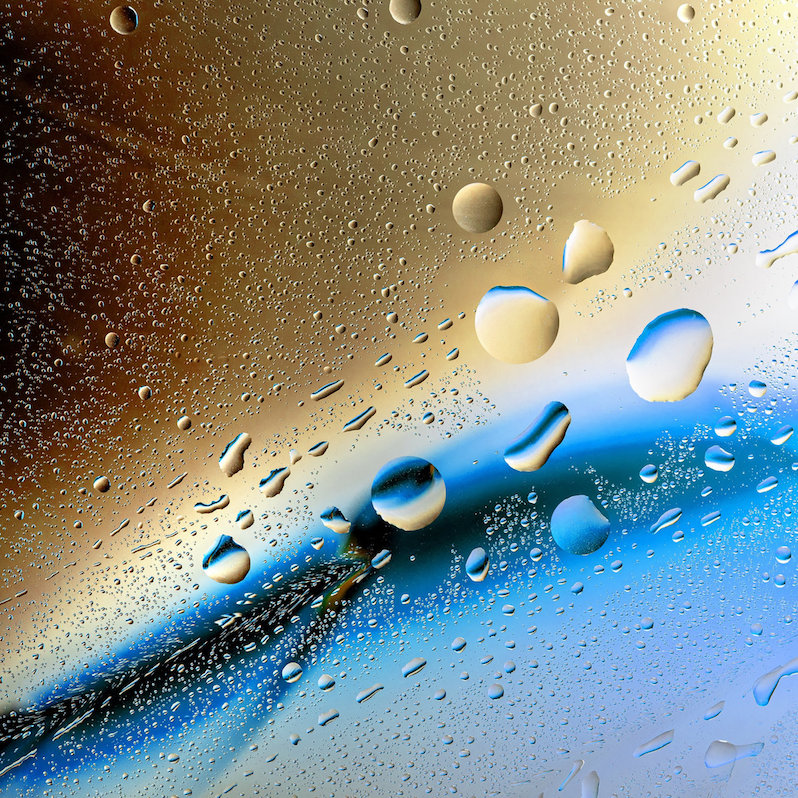 There's an overlap of ambient, modern classical, and drone music that threatens to smother listeners in a formless fog of sound under the guise of high art. Since their self-titled debut a decade ago, the two-man project A Winged Victory for the Sullen have seemingly managed to crack that Venn diagram if not avoid it altogether. Their latest release, Invisible Cities, continues to prove that what is soft can still be substantial and what is somber can still be satisfying.
The individual players in A Winged Victory for the Sullen arrive with significant pedigree: Adam Wiltzie is the founder of legendary drone outfit Stars of the Lid, while Dustin O'Halloran played in indie-rock band Dévics before focusing on music for television (Transparent) and film (Marie Antoinette). Their experiences individually, together, and through collaborations beyond this duo produce results here that rise to be deceptively symphonic.
The Invisible Cities album scores a 2019 multimedia stage production commissioned as a touring company by the Manchester International Festival and directed by Leo Werner, ceremony video designer for the 2012 London Olympics. It's based on Italo Calvino's 1972 Italian novel, where Venetian explorer Marco Polo must try to seek release from the clutches of Mongolian emperor Kublai Khan by regaling him with tales and details of his empire, much like a bard or court jester would perform to survive.
The enlightened structure and poetic prose of Calvino's historical fantasy make it a complex and unlikely candidate for adaptation—except, of course, with complex and unlikely combinations of technology and art. Werner's vision materialized as a mesh of set-piece theater, modern dance, and computer-driven visuals meant for nontraditional venues. Wiltzie and O'Halloran's soundtrack needed to support this wide variety of activity and yet not overpower the show's narrative thread between the verbose Polo and the philosophical Kublai.
On this front, A Winged Victory for the Sullen largely succeed. The music of Invisible Cities features well-curated permutations of orchestra sections, electric guitar, and acoustic and electronic keyboard sounds. These stretch from the cyclical, sinister riffs of "Thirteenth Century Travelogue" and low synth throb of "Desires are Already Memories" to the medieval period-drama violin and piano of "Only Strings and Their Supports Remain." Quite often this feels like a release made by many more hands.
Sound is the one constant across the centuries-old universe of Invisible Cities, yet both the retold story and its score rely on shifting dialects and translations. We hear moments when their collective pulse strategically quickens and the instrumental voice rises to approach a scream. Static interferes with the bleating drone of "The Dead Outnumber the Living" and the concertina of "Despair Dialogue," for example, while Mandalorian-style synths in "There is One of Which You Never Speak" swell to overtake a cello and, ultimately, your speakers.
Missing from this LP is any opportunity to hear the music actually paired with the show's dialogue. A short VR-enabled sample exists to hear the Invisible Cities score in situ with choreography, projections, and voiceovers from the main characters that create an experience hinting at both Ken Nordine and Angels in America. We can wonder if more vocals would spell a better and not just different album, but this uncommon content from Manchester still results in a solid, meditative effort for A Winged Victory for the Sullen. Even separated from the stage their songs approach in persistent waves, like lava rolling down a slight slope.
---
Label: Artificial Pine Arch Manufacturing/Ninja Tune
Year: 2021
---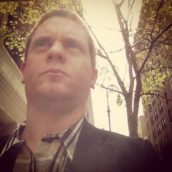 Adam Blyweiss
Adam Blyweiss is associate editor of Treble. A graphic designer and design teacher by trade, Adam has written about music since his 1990s college days and been published at MXDWN and e|i magazine. Based in Philadelphia, Adam has also DJ'd for terrestrial and streaming radio from WXPN and WKDU.