A Beginner's Guide to Can's avant-garde rock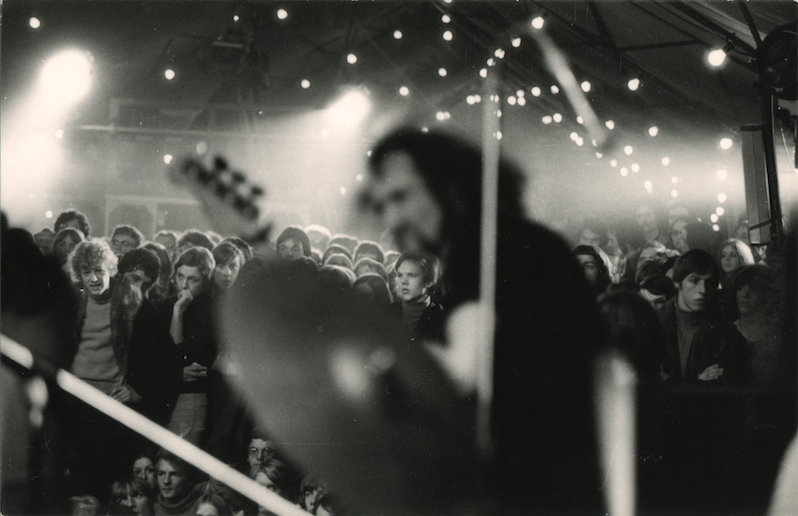 courtesy of Mute Records
Can is sometimes a more difficult band to talk about than to simply experience. Their greatest moments often come in the form of lengthy 15-plus-minute tracks that find them exploring the farthest reaches of one singular musical idea, whether a funk jam, psychedelic rock freakout or Stockhausen-inspired sonic collage. They often took radically different tacks from one song to another, and embraced the difficult and oblique in ways that even the most far-out acts of the '60s and '70s didn't, be it through the abrasive yelps of either of their two early lead vocalists or their frequent embrace of improvisation over composition. When you lay this all out on a page, the pieces don't seem like they should connect. But musically, they converge in a sublime whole.
Influential to an absurd degree, Can have the kind of reputation that bands like Wire and The Velvet Underground have likewise enjoyed—an "everyone who heard this album started one of your favorite bands" kind of appeal. And that's essentially true; Radiohead, The Flaming Lips, Caribou, Stereolab, Broadcast, Pere Ubu, Public Image Limited, The Fall, Sonic Youth…the list goes on and on. That has a lot to do with the innovations the band embarked upon in their early years, from piecing together pieces of extended jam sessions into something resembling a rock song to the very basic idea of the band itself, which was that no one musician was any more important than another, breaking down the concept of a rock band and rebuilding it into some kind of supernatural utopia.
Formed in Cologne, Germany in 1968, Can began with keyboardist Irmin Schmidt, who found inspiration in New York City two years prior (in his words, he was "corrupted") through minimalist composers such as La Monte Young and Steve Reich as well as the cultural sphere of Andy Warhol. He joined up with Holger Czukay and David C. Johnson back in Germany, all three of them classical musicians and students of Karlheinz Stockhausen, and eventually began experimenting with new sounds, later inviting drummer Jaki Liebezeit and 19-year-old guitarist Michael Karoli to join them. Johnson left soon thereafter and the band adopted the name Inner Space before renaming themselves Can and completing the lineup with first singer Malcolm Mooney. The band's unique background and interest in funk as much as the avant garde, free jazz as much as rock, is ultimately what fed into their unique hybrid, a sound that's often been borrowed from but never truly duplicated. No band ever really could; even Can themselves transformed into something freer and less bound by the strictures of setlists and structural formality onstage. But it's ultimately the unique pedigree of the band and the unusual elements they were drawn to that made them revelatory.
Starting in May, Mute is launching a series of releases documenting some of the band's live performances, which will shed some light on Can as a live presence, which was a complementary but different sort of group than they were on record. But before that happens, I've put together a roadmap to listening to a band that's been written about and cited frequently, but whose music is still ripe for discovery. This Beginner's Guide includes the five best Can albums to start with, plus where to listen next, including compilations, deeper cuts and even a side project or two.
---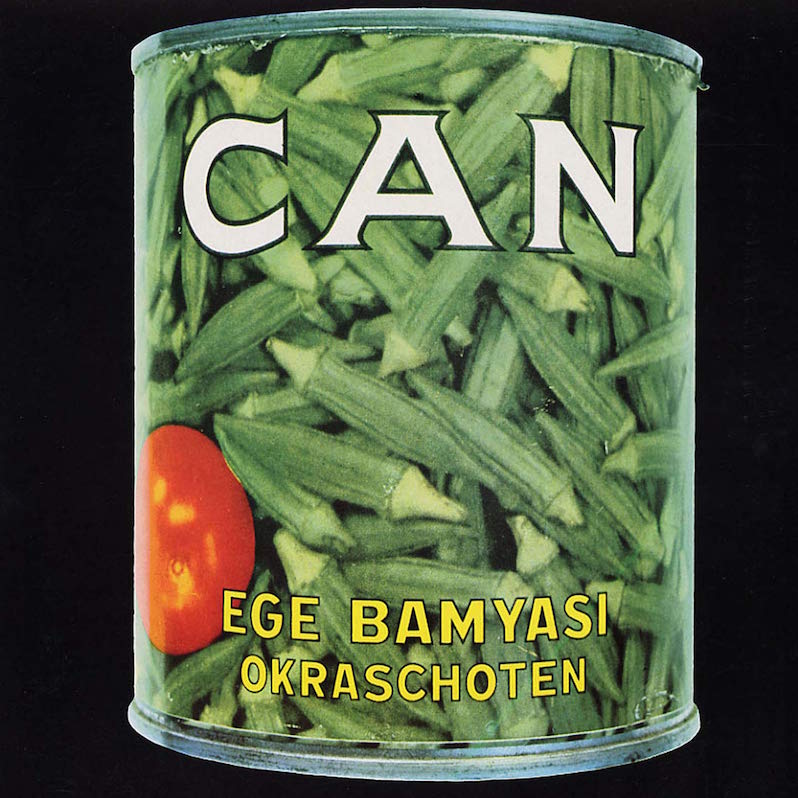 Ege Bamyasi
(1972; United Artists)
Can isn't a band with "hits"—they had a lot of singles, and a triple-album's worth of them from throughout the career dropped a few years ago—but "Spoon," the closer from fourth album Ege Bamyasi, is about as close to one as they ever got. It got picked up as the theme song for a German TV show, and likewise inspired the name of Austin indie rock stalwarts Spoon, and for good reason—it's as catchy as Can ever got, all looping grooves and ecstatic keyboard from Irmin Schmidt. "Spoon" is not the reason why Ege Bamyasi is the best place to start but it does help illustrate in under four minutes what makes it a solid entry point. Ege Bamyasi is the tightest set of songs in the Can catalog. Ultimately it employs many of the ideas that the band explored on 1971's Tago Mago, but they're mostly edited down to pop song construction. The band dabbles in psychedelic funk on the monumental "Vitamin C," sinks into heady, layered balladry on "Sing Swan Song," and pursues some of their nastiest fusion sounds on opener "Pinch." The band does indulge in one moment of dissonance and disorientation, the 10-minute "Soup," but by and large Ege Bamyasi is Can at their most efficient and focused, trading heavily in hooks and groove, but still plenty of experimental weirdness to spare. There's a reason we included this in our top 30 favorite albums of the '70s.
Listen: "Vitamin C"
---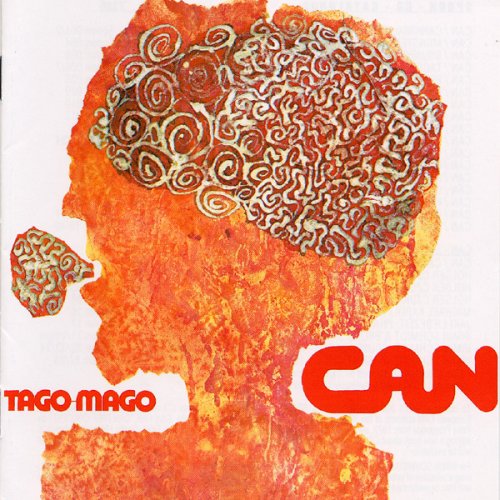 Tago Mago
(1971; United Artists)
Everything about Can's third album, Tago Mago, seems legendary. It was the band's first full-length record with Damo Suzuki as vocalist, recorded after they saw him busking outside a cafe in Cologne. The group recorded the album in a Castle, with much of the material being culled from 16-hour jam sessions and some of it edited from extended pieces. "Oh Yeah" begins with an explosion. "Augmn" and "Halleluwah" both comprise an entire side of the 2xLP set, and the sounds of surprise visits from a child and a dog were each captured during the sessions. It's regarded as Can's masterpiece for good reason, and it most certainly has the lore to match, but while it's an overwhelming first listen, it's the kind of record for revisiting over and over again, preferably on headphones, choice of chemical accompaniment optional. It's a monument to innovation and experimentation—that some of its material is edited and spliced together in the same way that Miles Davis would have done so on In a Silent Way or Bitches Brew sets it apart from bands playing more deliberately "progressive" music at the time, some of its greatest moments born of intuition and manipulation rather than more formal composition. It's also heavy on sonic experiments, like the use of oscillators and sine-wave generators in place of more traditional synthesizers on more avant garde pieces like "Aumgn." But there's arguably no Can album that simply goes as hard as this: Liebezeit's tense rhythms on "Mushroom," Karoli's screeching leads on "Oh Yeah," or the entirety of the band's unstoppable groove session on "Halleluwah." It's the greatest rock record ever made by a band that didn't really set out to make a rock record, best summarized by the way the band members themselves have described it: It's their "magic record."
Listen: "Oh Yeah" | Buy: Merchbar (vinyl)
---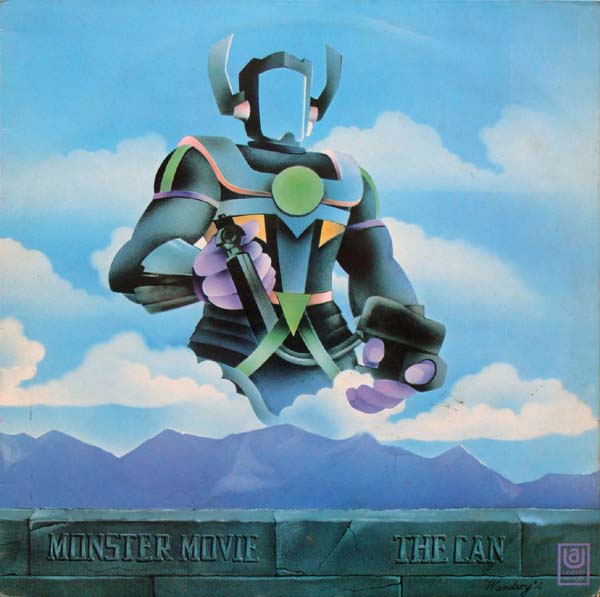 Monster Movie
(1969; United Artists)
There are a lot of bands for whom the most logical starting point is their debut album. Can (or "The Can" as they're credited) is not one of them, but it's still a pretty strong indication of the band's core sonic elements as well as a raw preview of what they would evolve into. Its four tracks are looser and driven by hypnotic, psychedelic jams, not nearly as epic in their scope as those by fellow German psych ensemble Ash Ra Tempel, but cut from a similar cloth. "Father Cannot Yell" is all tension, all pulse, drummer Jaki Liebezeit and bassist Holger Czukay's rhythms creating an almost whirlwind sensation as Michael Karoli's guitar pierces it with his siren squeal. "Outside My Door" is the rare piece that feels like a pop song—just about all of the band's albums would have at least one four-minute rock song that held a pretty traditional structure, some of them more than that, but this has an almost Stooges-like garage-punk intensity that only occasionally surfaced in their music. But the real showpiece is "Yoo Doo Right," a 20-minute extended groove that comprises the entire second side of the album. It's as strong a showcase of the duality inherent in the band's sound as anything they've ever done, rhythmically maintaining a repetitive, almost looping groove as the direction of the song grows more explosive and dynamic, vocalist Malcolm Mooney's yelp of "You made a believer out of me!" growing in intensity with each repetition. This also ended up being the band's only full-length release with Mooney as lead vocalist (until 1989's Rite Time) before they joined up with Damo Suzuki (each vocalist being name checked by that of a Canadian garage rock band), the two of them each appearing on a handful of songs on the next year's Soundtracks. Even if his sole contribution were "Yoo Doo Right," however, Mooney left his mark on the band's legacy. Ultimately, Monster Movie is Can the rock 'n' roll band, something they didn't always lean into, but when they wanted to, they could blow everyone else out of the water.
Listen: "Yoo Doo Right" | Buy: Turntable Lab (vinyl)
---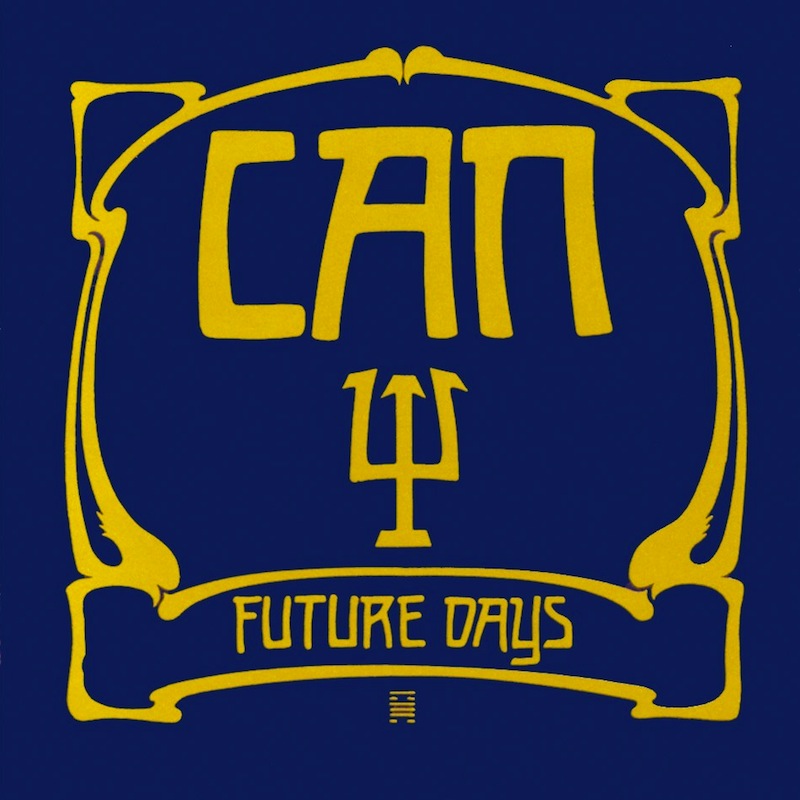 Future Days
(1973; United Artists)
Every Can album can more or less be boiled down to a singular characteristic, even if that oversimplifies its content. Ege Bamyasi is their most accessible album. Tago Mago is their most wildly innovative. And Monster Movie is their hardest rocking. But Future Days is, by some measure, their prettiest. And while beauty by Can's standards might be a difficult thing to wrap one's head around, it's actually conventionally pretty in a way that most of the moments on the albums that preceded it aren't. Schmidt, Czukay, Karoli, Liebezeit and Suzuki play with what feels like a lighter touch, even if the rhythms are still deep in the pocket. There are as many harmonics as actual notes, and much of the melody seems born of the rhythm itself. The album's title track moves in gentle washes of guitar, and after the rare piece of dissonant freakout, "Spray" returns to an exotic ambient pop motif. "Moonshake" is the hardest-hitting track, yet it's also the shortest, predicting post-punk five years early, while "Bel Air," the side-long epic as the band typically included with most of their early albums, intersperses moments of taut pop melody with gorgeously layered art-pop drift. Not coincidentally, there are natural sounds throughout, such as waves crashing, and for once Can sounds like a visit to an island hideaway rather than a cavernous fortress.
Listen: "Bel Air" | Buy: Turntable Lab (vinyl)
---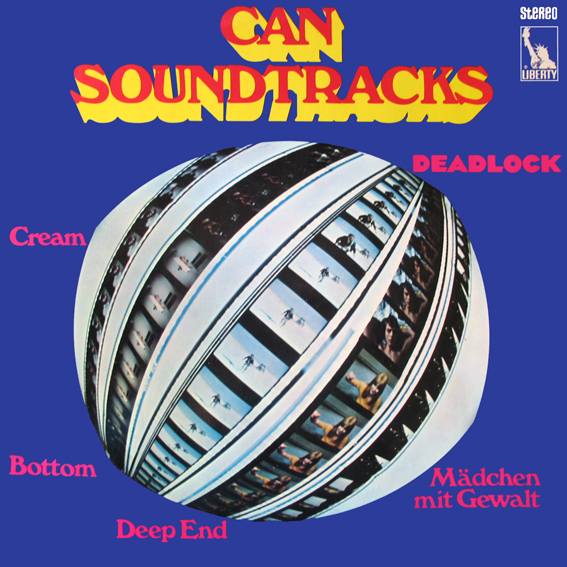 Soundtracks
(1970; United Artists)
It's not a clever title or an attempt at evoking something cinematic—Soundtracks literally comprises seven tracks the band wrote for a handful of films between 1969 and 1971. That fact alone makes it less of a cohesive work than the other albums included in this guide to Can's work, but it doesn't make it less essential. Where the songs on Ege Bamyasi are the band's most taut, and Tago Mago's their most wildly creative, the seven tracks here are the strongest in evoking mood. Can did hedge a little when releasing the album, as the back cover says, ""CAN SOUNDTRACKS" is the second album of THE CAN but not album no. two…", perhaps an attempt to temper expectations (or perhaps to tell listeners, "if you liked this one, the next one's gonna blow your mind"). But that's no knock on Soundtracks. No, these songs are phenomenal, from the mournful opening of "Deadlock" to the sleek noir of "Tango Whiskeyman" and the sly groove of "Don't Turn the Light On, Leave Me Alone," which was Suzuki's first recording with the band. But the best two tracks are on side B. Closer "She Brings the Rain" is a low-key torch-song recorded with original singer Malcolm Mooney, and at the expense of dumbing down this in-depth analysis of the group's work, it just sounds cool as hell. And then there's "Mother Sky," 15 minutes hard-driving psychedelic rock that represents Can at their heaviest. It's not quite as epic as "Yoo Doo Right," but it pulses with a greater menace and intensity. What Soundtracks is, more than simply a great set of songs, is Can at their most versatile—seven songs employed for different artistic purposes that, despite being written and recorded at different times with different lineups, all fit together in an oddly perfect whole.
Listen: "She Brings the Rain" | Buy: Turntable Lab (vinyl)
---
Also Recommended: The next logical step is, naturally, Soon Over Babaluma, the band's sixth album and one whose material is nearly as strong as the five that precede it. What sets it apart, in large part, is the absence of either Suzuki or Mooney, and the album becomes less of a vocal-driven work as a result, though it's not an instrumental album—Karoli's vocals on "Dizzy Dizzy," for instance, mark a standout moment. A less obvious next step would be the archival compilation Delay 1968, released in the '80s, which includes recordings the band made prior to Monster Movie. One of its standouts is "Thief," a heady track that Radiohead would later end up covering, though it's a more raw document of the band, with various moments reminiscent of the likes of The Stooges and Captain Beefheart. But Holger Czukay and Jaki Liebezeit's collaboration with Jah Wobble, 1982's Full Circle, is an outstanding set of dub-influenced post-punk that's as hypnotic as it is heavy on groove.
Advanced Listening: Everything after Soon After Babaluma tends to be a bit underrated, although in a few instances, the albums are perhaps adequately rated. There's still plenty of great moments to be found, however, ranging from the more experimental side of the band, like the Unlimited Edition outtakes compilation, or the more commercial side, such as 1977's Flow Motion, which is the band's most disco (and reggae) influenced set of songs. That might have turned off some fans at the time, though it's worth seeking out for "I Want More" and the epic, psychedelic art-dub title track alone (with some other gems in between). And if that's not enough, the box set The Lost Tapes should take you the rest of the way. Until all the newly planned live albums come out, that is.
---
Support our Site—Subscribe to Our Patreon: Become one of our monthly patrons and help support an independent media resource while gaining access to exclusive content, shirts, playlists, mixtapes and more.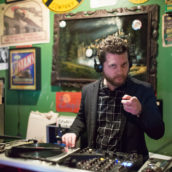 Jeff Terich
Jeff Terich is the founder and editor of Treble. He's been writing about music for 20 years and has been published at American Songwriter, Bandcamp Daily, Reverb, Spin, Stereogum, uDiscoverMusic, VinylMePlease and some others that he's forgetting right now. He's still not tired of it.