Best New Releases, May 12: Alison Goldfrapp, Eluvium, and more

OK, wait—has it really been three weeks since the last Best of the week roundup? That's our bad. The truth of being a small, independent website is that sometimes it's easier for interruptions to happen when you're trying to stay on schedule (so maybe consider supporting us on Patreon to help us keep this train rolling!). In any case, we're back now and that's what matters, and this week we've got some absolute bangers for you: disco, death metal, ambient, slowcore and more.
Hear and read about our six picks for the best new releases of the week.
---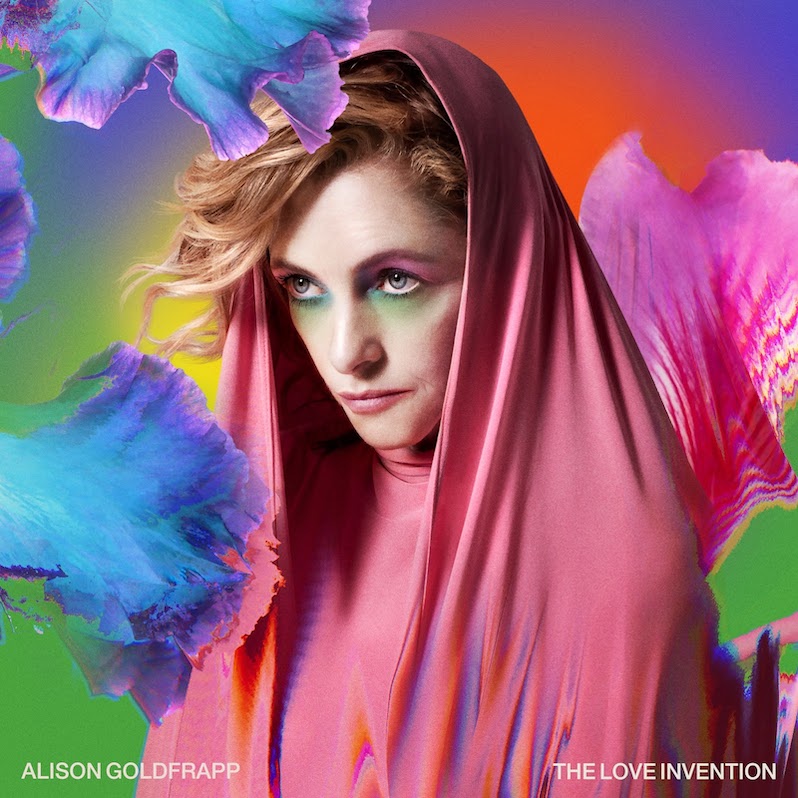 Alison Goldfrapp – The Love Invention
With spring in full bloom and the weather heating it, it's officially disco season (which Jessie Ware's excellent new album made perfectly clear). Which is a welcome development when we have records like the debut album by Alison Goldfrapp, best known via her long-running eponymous project with Will Gregory, Goldfrapp. Yet where that project took any number of stylistic turns, from trip-hop to dancefloor sleaze to English folk and '80s-influenced new wave, The Love Invention is a cohesive and luxurious set of dancefloor bangers, rich in atmosphere but even richer in infectious rhythms. It was clear from early single "Fever" that this album was going to be a hell of a night out. As it turns out, it's a party you'd never want to end.
Listen/Buy: Bandcamp | Merchbar (vinyl)
---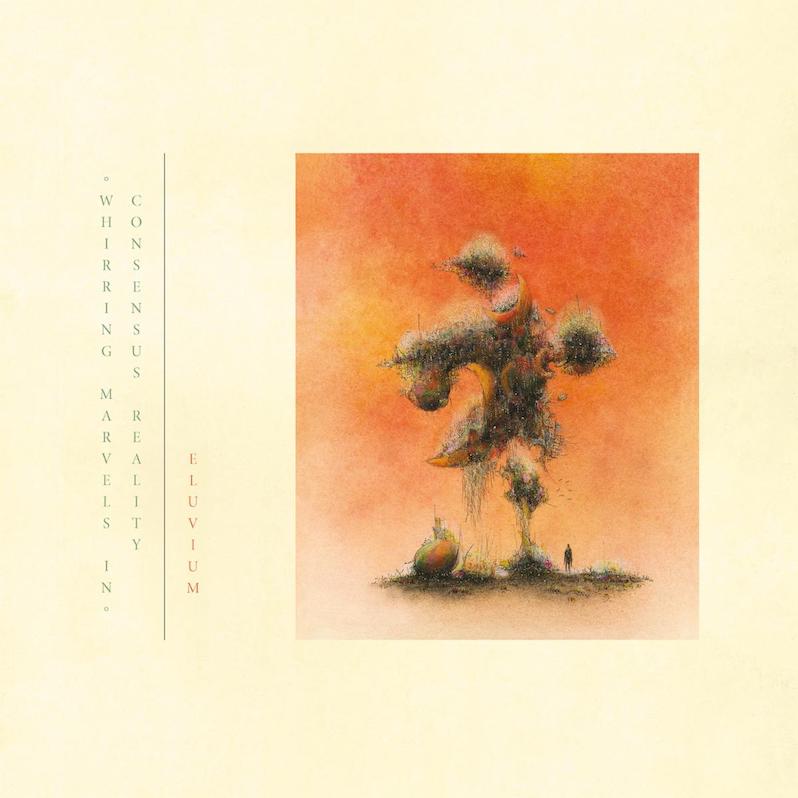 Eluvium – (Whirring Marvels In) Consensus Reality
Matthew Cooper's made a fruitful career out of making ambient music that doesn't fade into the background, embracing stillness in his compositions but never becoming detached or stagnant. It's often moving, emotional music, and (Whirring Marvels In) Consensus Reality is no exception, a set of pieces built from algorithmic sequences that Cooper employed after experiencing severe arm pain. Yet despite how that might sound on paper, this is deeply human music, aching and beautiful, delicate and vulnerable—much of it featuring orchestral performers from the likes of the American Contemporary Music Ensemble and Budapest Scoring Orchestra. It's music that reflects our own relationship with technology as well as the isolation that can create between us, but there's also a sense of community here, a warmth and joy that can't be found in utilitarian corporate ambient. Unlike Tim Hecker's excellent recent anti-ambient album from earlier this year, however, Eluvium doesn't seek to unsettle us but rather find something inspiring in these atmospheric pieces, to show that it can be social music as well as something meditative.
Listen/Buy: Bandcamp | Merchbar (vinyl)
---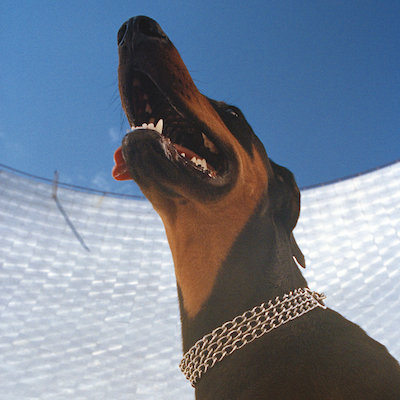 Overmono – Good Lies
Welsh electronic duo Overmono have been making a name for themselves over the past seven years with a series of singles that nod as much to the Golden Age of electronica in the '80s and '90s as they do the present and future of club music. Where certain strains of dance music in the 2020s have leaned into gaudier uncanny valley aesthetics, Good Lies comprises a series of songs built from streamlined and sleek arrangements of 2-step and garage beats, ambient synthesizers, pitch-shifted vocals and a keen sense of hooks and melody. Generally speaking, if you have a good hook and a good beat, you're off to the races so to speak, but Overmono craft stunning songs as much as they do simply sound or rhythm, transporting the listener through a proper journey in each track, not content to simply move the body, but the soul as well.
Listen/Buy: Bandcamp | Turntable Lab (vinyl)
---
Midwife & Vyva Melinkolya – Orbweaving
Madeline Johnston's prior albums like 2021's Luminol submerge simple, direct, yet aching melodies in a murky haze, a glimpse of something beautiful through a dense fog. That doesn't change with Orbweaving, her first full-length collaboration with Angel Diaz, an album that came about after the two artists forged a friendship that found them searching for snakes and spiders in the New Mexico desert. It's the former that lends Orbweaving its name, and the heavy layers of effects that surround the duo's fuzzy slowcore dirges are like webs of their own. But what lies within is music that's at times fragile, at others massive and heavy, but never anything less than powerful. These are rich, rewarding songs, but even when wrapped in a gauzy film, Johnston and Diaz never let anything obscure its stirring melodic core.
Listen/Buy: Bandcamp | Merchbar (vinyl)
---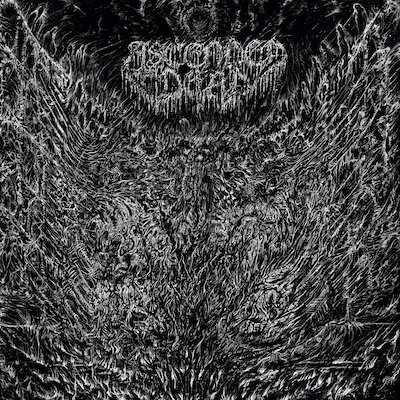 Ascended Dead – Evenfall of the Apocalypse
San Diego's never been the first city anyone would associate with death metal (you win this round, Tampa!), but the city's been more than holding its own of late in terms of brutally heavy sounds. Ascended Dead is perhaps the best example at the moment, having made the transition from Dark Descent to 20 Buck Spin with new album Evenfall of the Apocalypse, and it's as furious and chaotic a blast of death metal—blackened around the edges—as you're likely to hear this month. The album is all frontal assaults and open barrages, unrelenting and intense, played at maximum speed and with little regard for open space or subtleties. This is death metal that throttles, pummels, pulverizes… whatever verbs you got that would also work in describing hand-to-hand combat work just fine here.
Listen/Buy: Bandcamp
---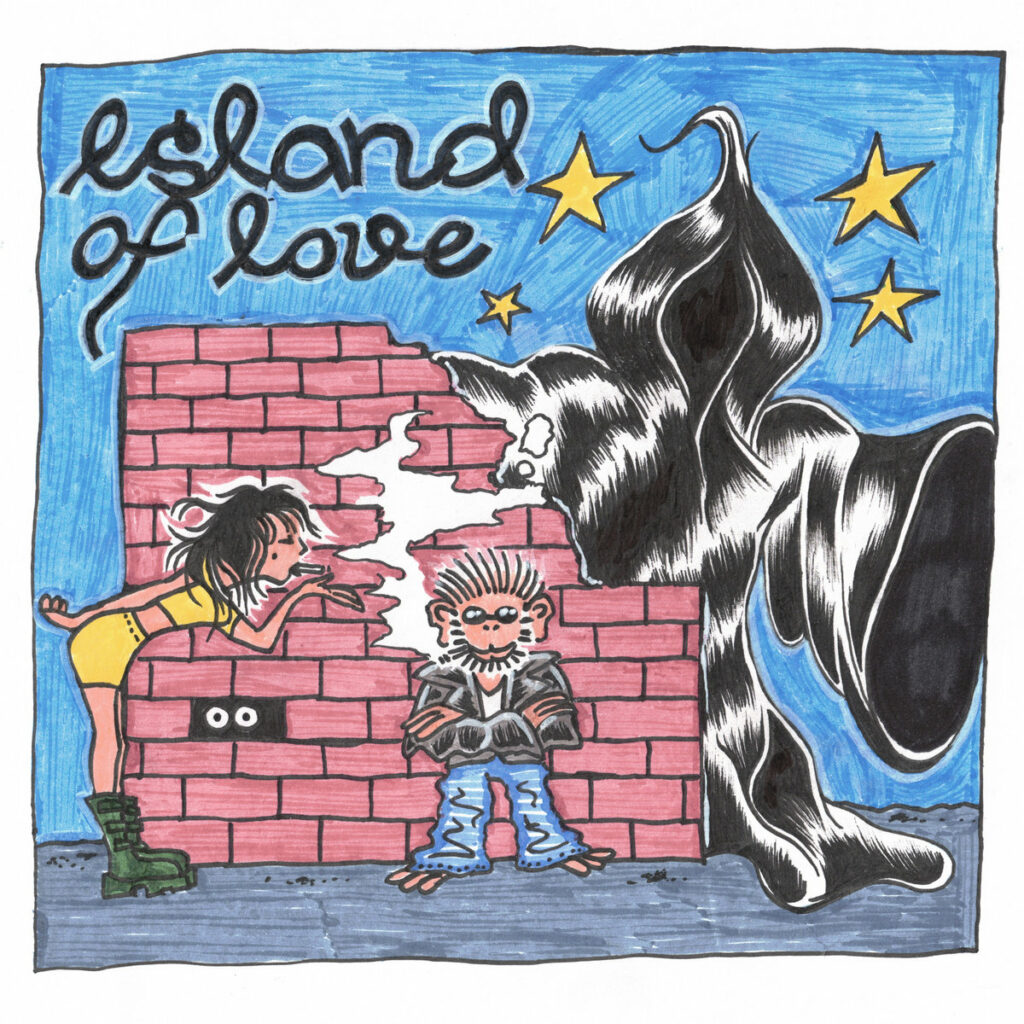 Island of Love – Island of Love
London's Island of Love will remind you of Dinosaur Jr. on first listen. This is, I don't need to tell you, a fantastic thing. They're not dead ringers for J Mascis and company by any means, but they tap into a similar sense of ennui that can only be exercised through guitar riffs that aim skyward. And what glorious riffs they are—heroic, soaring, majestic and loud. I realize that just a few blurbs above this one I said it was disco season—and it is!—but as a '90s kid who grew up listening to radio stations like KROQ and 91X in the summer, I have a particular fondness for big, crunchy, grungy rock music loaded with hooks and engineered for driving nowhere in particular. A must hear if you love guitars, or at least feel like rekindling that spark.
Listen/Buy: Bandcamp | Merchbar (vinyl)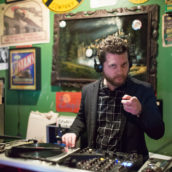 Jeff Terich
Jeff Terich is the founder and editor of Treble. He's been writing about music for 20 years and has been published at American Songwriter, Bandcamp Daily, Reverb, Spin, Stereogum, uDiscoverMusic, VinylMePlease and some others that he's forgetting right now. He's still not tired of it.