Big Thief's James Krivchenia announces solo experimental album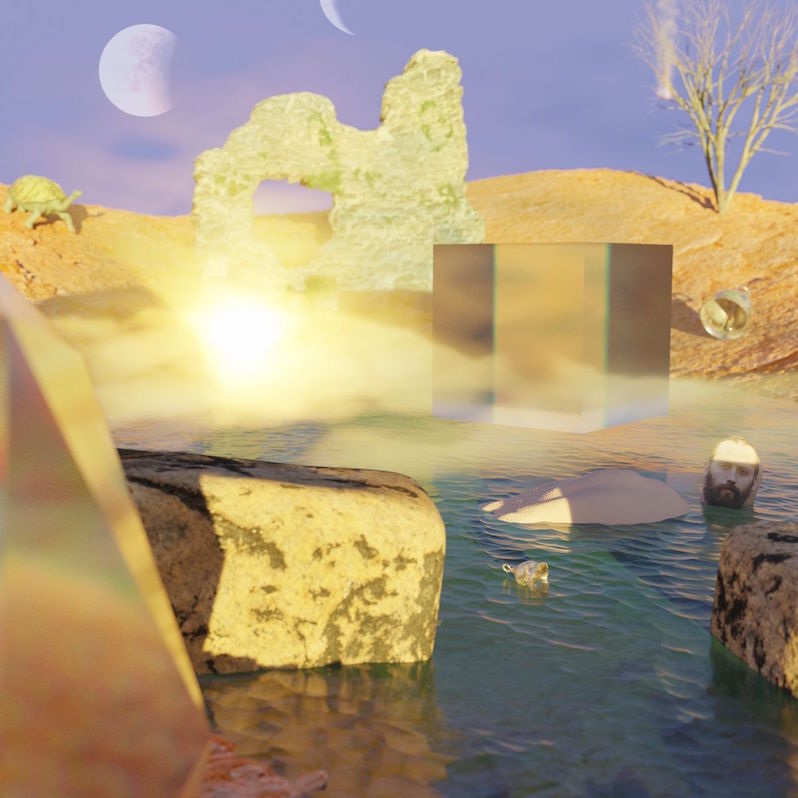 James Krivchenia of Big Thief has announced a new solo album of experimental recordings titled A New Found Relaxation, out June 26. The album includes pieces of ASMR videos, Internet spa radio, muzak, field recordings and other ephemera given unusual effects, treatments and arrangements. He's shared three tracks from the album: "Temptation Reduced," "Touched by an Angel," and "The Eternal Spectator." Hear them below.
"To me, the smooth chilled out background music of our world is often the most terrifying. I wanted to swim in relaxation signifiers but stir the pot, foul it, and have everything sort of bleed together and swirl with pace," Krivchenia says in a press release. "Part of immersion for me also contains a sense of confusion and that's the kind of immersion I'm going for."
Big Thief's most recent albums are UFOF and Two Hands.
James Krivchenia A New Found Relaxation tracklist:
1.Temptation Reduced
2. In My Own Image
3. Loveless But Not Joyless
4. The Eternal Spectator
5. Idiot Passion
6. Touched By An Angel
7. Fountains Of Youth
8. Unembarrassability
9. A Better Kind Of Wrongness
10. Legendary Liquids
11. Head 2 Toe
12. Now I Walk In Beauty
Big Thief's UFOF is on our list of the Top 150 Albums of the 2010s.